Our Mission
Building the major international opera company Atlanta deserves.

We offer subscribers exclusive, flexible services to make your experience easy and enjoyable.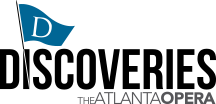 The Atlanta Opera Discoveries series is dedicated to audience members who are seeking new works, new ideas and fresh perspectives. As part of our effort to bring opera to new audiences all over Atlanta, these productions will be performed in exciting alternative venues.
Education & Community Engagement
A core mission of The Atlanta Opera is to provide educational opportunities for students of all ages. Each year, we serve approximately 17,000 students in Metro-Atlanta and throughout the state of Georgia. Our programs seek to promote an enduring appreciation of opera and to create audiences for the future.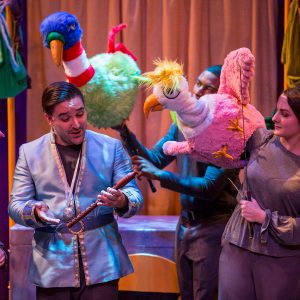 Founded in 1980 to teach students about opera, Studio Tour productions travel to schools and community venues across the state of Georgia each season.

The Atlanta Opera invites students and educators to select Final Dress Rehearsals at the Cobb Energy Performing Arts Centre during the 2018-19 season.

Workshops offer students a "hands-on" opera experience and allow extensive interaction between students and artists.