Cast
Viktor Antipenko
Siegmund
Greer Grimsley
Wotan
Laura Wilde
Sieglinde
Wendy Bryn Harmer
Brunhilde
Creative
Arthur Fagen
Conductor
Tomer Zvulun
Director
Erhard Rom
Scenic & Projection Designer
Mattie Ullrich
Costume Designer
Robert Wierzel
Lighting Designer
Composer & Librettist: Richard Wagner
Premiere Performance: June 26, 1870, National Theatre, Munich Germany
The Ring Cycle, Wagner's magnum opus, continues with Die Walküre, the second epic installment in the series. The daughters of Wotan, ruler of the gods, serve as Valkyries tasked with guiding the souls of fallen warriors to Valhalla. But as scandal erupts, Wotan finds himself at odds with whom he most trusts. Greer Grimsley returns as the definitive Wotan in The Atlanta Opera's new production of one of opera's greatest triumphs.
Sung in German with English Supertitles
Composer & Librettist: Richard Wagner
Premiere Performance: June 26, 1870, National Theatre, Munich Germany
The Ring Cycle, Wagner's magnum opus, continues with Die Walküre, the second epic installment in the series. The daughters of Wotan, ruler of the gods, serve as Valkyries tasked with guiding the souls of fallen warriors to Valhalla. But as scandal erupts, Wotan finds himself at odds with whom he most trusts. Greer Grimsley returns as the definitive Wotan in The Atlanta Opera's new production of one of opera's greatest triumphs.
Sung in German with English Supertitles
Cast
Viktor Antipenko
Siegmund
Greer Grimsley
Wotan
Laura Wilde
Sieglinde
Wendy Bryn Harmer
Brunhilde
Creative
Arthur Fagen
Conductor
Tomer Zvulun
Director
Erhard Rom
Scenic & Projection Designer
Mattie Ullrich
Costume Designer
Robert Wierzel
Lighting Designer
Prior History
During the lengthy time that has passed since the gods entered Valhalla at the end of Das Rheingold, Fafner has used the Tarnhelm to assume the form of a dragon, and guards the gold and the ring in the depths of the forest. Wotan has visited Erda seeking wisdom, and by her has fathered a daughter, Brünnhilde; he has fathered eight other daughters, possibly also by Erda. These, with Brünnhilde, are the Valkyries, whose task is to recover heroes fallen in battle and bring them to Valhalla, where they will protect the fortress from Alberich's assault should the dwarf recover the ring. Wotan has also wandered the earth, and with a woman of the Völsung race has fathered the twins Siegmund and Sieglinde, who have grown up separately and unaware of each other. From the Völsungs Wotan hopes for a hero who, unencumbered by the gods' treaties, will obtain the ring from Fafner.
Read More
Act I
Scene 1
As a large storm rages, Siegmund finds shelter from his enemies in a large dwelling built around a massive ash-tree. Unarmed and wounded, he collapses with exhaustion. Sieglinde enters; she tells Siegmund that she is the wife of Hunding, and that he may rest here until Hunding's return. As they talk, they look at each other with growing interest and emotion. Siegmund gets ready to leave, telling Sieglinde that misfortune follows him, and he does not want to bring it on her; she replies that misfortune dwells with her already.
Scene 2
Hunding returns and questions Siegmund's presence. Calling himself Wehwalt ("woeful"), Siegmund explains that he grew up in the forest with his parents and twin sister. One day he found their home burned down, his mother killed and his sister gone. Recently he fought with the relatives of a girl being forced into marriage. His weapons were destroyed, the bride was killed, and he was forced to flee. Hunding reveals that he is one of Siegmund's pursuers; Siegmund may stay, he says, but they must fight in the morning. Before leaving, Sieglinde gives a meaningful glance to a particular spot on the tree in which, the firelight reveals, a sword is buried to the hilt.
Scene 3
Sieglinde returns, having drugged Hunding's drink. She reveals that she was forced into the marriage and that during their wedding feast, an old man appeared and plunged a sword into the trunk of the ash tree which neither Hunding nor any of his companions have been able to remove. She is longing for the hero who will draw the sword and save her. When Siegmund expresses his love for her, she reciprocates, and when he speaks the name of his father, Wälse, she recognises him as Siegmund, and realises that the sword was left for him. Siegmund then draws the sword from the tree. She reveals herself as Sieglinde, his twin sister. Siegmund names the sword "Nothung" and declares that it will be her protection. The two sing of their passionate love for each other, as the act ends.
Act II
Scene 1
On a high mountain ridge, Wotan instructs Brünnhilde, his Valkyrie daughter, to protect Siegmund in his forthcoming battle with Hunding. Fricka arrives, and in her role as goddess of family values demands that Siegmund and Sieglinde be punished for their adultery and incest. She scorns Wotan's argument that he requires Siegmund as a "free hero", who can further his plans to recover the ring from Fafner, uninhibited by Wotan's contracts. She retorts that Siegmund is not free but is Wotan's pawn, whose every move the god seeks to direct. Defeated by Fricka's argument, Wotan reluctantly agrees that he will not protect Siegmund.
Scene 2
After Fricka leaves, the troubled Wotan gives Brünnhilde the full story, and with great sorrow rescinds his earlier instruction; he orders her to give the victory to Hunding and then departs.
Scene 3
Siegmund and Sieglinde are running away from Hunding but are forced to stop. With a vision of Hunding's dogs scratching Siegmund's face Sieglinde faints, consumed with guilt and exhaustion.
Scene 4
Brünnhilde suddenly appears to Siegmund and tells him of his impending death; he refuses to follow Brünnhilde to Valhalla when she tells him Sieglinde cannot accompany him. Siegmund still believes that his father's sword will assure him of victory over Hunding, but Brünnhilde tells him it has lost its power. Siegmund threatens to kill both Sieglinde and himself. Much moved, Brünnhilde decides to defy her father and grant victory to Siegmund.
Scene 5
Hunding's horn is heard; he arrives and attacks Siegmund. Under Brünnhilde's power, Siegmund begins to overpower Hunding, but Wotan appears and shatters Siegmund's sword with his spear. Hunding then stabs him to death. Brünnhilde gathers up the fragments of the sword and flees on horseback with Sieglinde. Contemptuously, Wotan kills Hunding via a simple wave of hand, and swearing that Brünnhilde will be punished for her defiance, sets out in pursuit of her.
Act III
Scene 1
The Valkyries congregate on the mountain-top, each carrying a dead hero and chattering excitedly. Brünnhilde arrives with Sieglinde, and begs her sisters for help, but they dare not defy Wotan. Sieglinde tells Brünnhilde that without Siegmund she no longer wishes to live. Brünnhilde tells Sieglinde that she is pregnant by Siegmund, and urges her to remain alive for her child's sake, and to name the child Siegfried. Brünnhilde gives the fragments of the sword Nothung to Sieglinde, who thanks her for her loyalty and comfort, and resolves to save the child. As she departs, Wotan is heard approaching with great wrath.
Scene 2
When Wotan arrives, the Valkyries vainly try to hide Brünnhilde. He faces her and declares her punishment: she is to be stripped of her Valkyrie status and become a mortal woman, to be held in defenceless sleep on the mountain, prey to any man who finds her. The other Valkyries protest, but when Wotan threatens them with the same, they flee.
Scene 3
In a long discourse with Wotan, Brünnhilde explains that she decided to protect Sieglinde knowing that this was Wotan's true desire. Wotan consents to her request that he surround her resting place with a circle of fire that will protect her from all but the bravest of heroes. He bids her a loving farewell and lays her sleeping form down on a rock. He then invokes Loge, the demigod of fire, and creates a circle of perpetual fire around her. Before slowly departing, Wotan pronounces that anyone who fears his spear shall never pass through the fire.
Courtesy of Opera America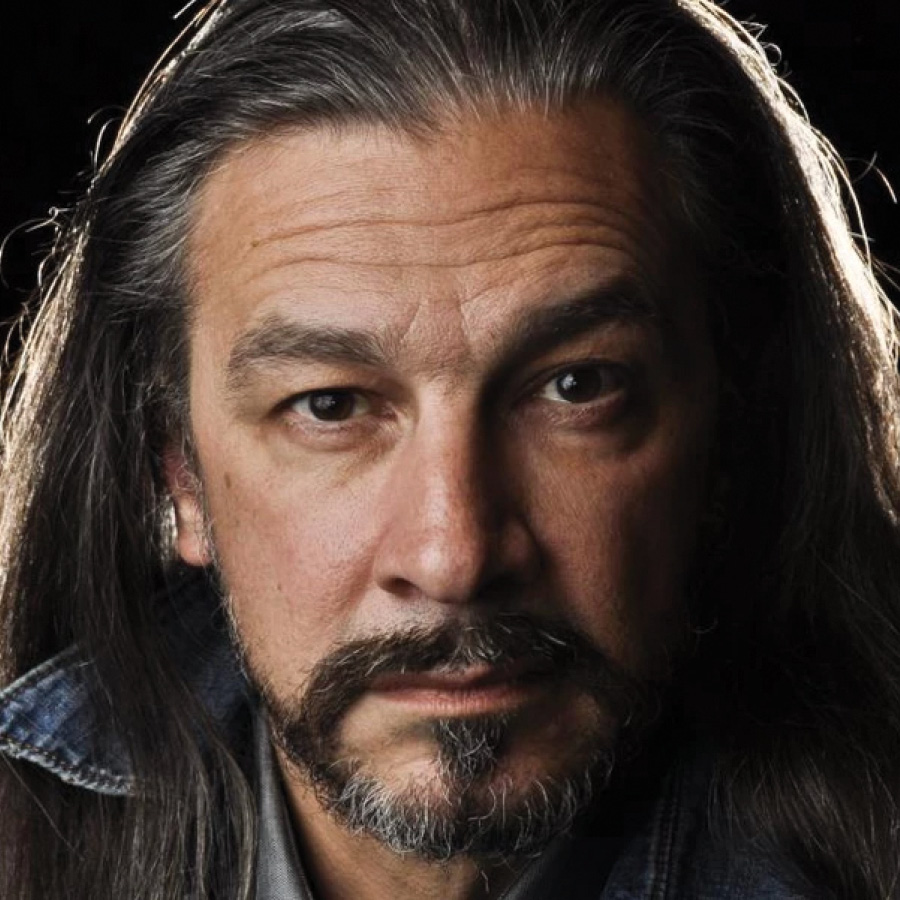 A First Timer's Guide
The Opera Experience
Operas on our mainstage are grand theatrical experiences. You can always expect the unexpected, and for our productions to be presented at the highest quality.
Supertitles
Many operas are in a foreign language. Supertitles are similar to subtitles in a film, except they are projected above the stage. These translations will help you follow what's happening on stage.
What to Wear
There is no dress code at The Opera and you will see everything from jeans to evening gowns and formal suits. Most people use it as a chance to enjoy dressing up in their own style.
Arriving in Good Time
If you are late, you will be escorted to the nearest late seating area. At intermission ushers will show you to your seat. Plan ahead to arrive with extra time.
Enhance Your Visit
Pre-Performance Talk
Learn about the history of the opera, the composer, and more from artists and opera aficionados. One hour prior to curtain. Free with your ticket!
Familiarizing Yourself with the Story
Because of the foreign languages, classical music, and often complex plots, you will very likely enjoy the performance better if you spend a few minutes familiarizing yourself with the story and characters in advance. Some people even like to listen to the music in advance and others prefer to let it wash over them during the show and perhaps look it up afterwards.
How is an Opera Staged?
Auditions
Actors first audition for roles up to a year in advance, or for more experienced artists, directors also invite them to play a role.
Rehearsals
Most of the rehearsals are held in our rehearsal hall, and not the actual theatre. The conductor begins orchestra rehearsals about a week and half before opening night. They have four rehearsals with the conductor, and then the singers are added into the mix.
Sets & Costumes
The Atlanta Opera Costume Shop alters the costumes to fit our singers. Sometimes they do have to make costumes if there aren't enough, or if there is nothing that fits, etc. Once the sets are in place, the cast begins rehearsing at the theatre. The Opera production staff works with staff at the theatre to get all of the lighting and technical aspects of the production together.
Sitzprobe & Dress Rehearsal
The orchestra comes together with the singers in a special rehearsal called sitzprobe. There are no costumes during the sitzprobe, this is mainly to hear the voices with the orchestra. There is a piano dress rehearsal, when the singers rehearse in full costume for the first time so they can get used to wearing them. Finally, all of the pieces are put together for two full dress rehearsals leading up to opening night.
Richard Wagner
(1813 – 1883)
Richard Wagner molded opera according to his own creative definition with revolutionary zeal. Consequently, his innovations in melodic structure, harmony, characterization and orchestration have inspired awe among audiences and music professionals alike for over a century. Impressionist and expressionist composers have spent most of this century struggling to overcome his influence, rebelling against him. Wagner was a man who lived in capital letters and bold print, a study in superlatives: huge creative canvases, legendary feuds and hatreds, gigantic depressions and losses, enormous successes, and passionate romantic liaisons. His music represents the dynamic and incandescent final flowering of romanticism.
Egocentric from childhood, Wagner began at age twenty to record details of his personal and creative life in a series of journals, all in anticipation of drafting an extensive autobiography in later life. He never seems to have doubted his destiny or his own titanic genius. At first, Wagner fancied himself a writer and planned a career in the literary world, drafting a ghoulish drama, Leubald  which killed off forty-two characters in the first four acts, with some returning as ghosts in the fifth.
Read More
Attendance at performances of Weber's Der Freischutz and Beethoven's Fidelio  turned his attention toward a lifelong obsession with operatic composition. With his mother's encouragement, he undertook the serious study of music, an academic process peppered with bouts of drinking, dueling, and gambling. Wagner's father, at least in name, was Karl Friedrich Wagner, a police court clerk who died while his son was in infancy. In recent years, evidence gathered would indicate that Wagner's biological father was actually Ludwig Geyer, a talented painter, dramatist and actor. Geyer married Wagner's mother shortly after she was widowed.
He introduced his love of literature, art and theater into the household. Although Geyer died while Wagner was only eight years old, the stepfather's influence had an indelible effect on the boy.
Wagner's earliest works, two orchestral overtures, were completed in 1829 and received scornfully. A spare six months of formal music education came from Theodor Weinlig, cantor of the Thomasschule, in 1831. Those studies culminated in the composition of a Wagner symphony which was well-received in Leipzig and Prague. He began work on an opera Die Hochzeit , and tossed it aside unfinished, then completed a full operatic work Die Feen , which was destined not to be performed until five years after the composer's death.
He undertook a series of conducting posts with small, sordid operatic companies, and there built the instinct and skills which would forge his colossal vision of musical drama. In 1836, Wagner married Minna Planer, an impulsive act he almost instantly regretted. Although mediocre, the union lasted until 1862.
Wagner struggled to establish himself in opera in Paris, living on the verge of starvation, from time to time imprisoned for his debts. Minna took in boarders. His preliminary sketches of the operas Rienzi  and Das Liebesverbot were rejected by producers despite introductory letters from Giacomo Meyerbeer. Wagner staggered briefly under the humiliation, then turned to a new concept, The Flying Dutchman, and although impoverished and unknown declared himself victorious at its completion in 1841. He was not far from wrong. La Rienzi  opened in Dresden in 1842 to enormous acclaim. A triumph followed the next year for The Flying Dutchman, in the same city.
Wagner became Kapellmeister of the Dresden opera and should have realized financial security at last. However, he continued to live far in excess of his means, accumulating impossible debts. Within the five years which followed, he had completed Tannhauser  and Lohengrin. However, Lohengrin, which he considered his greatest effort to date was rejected by Dresden opera and, in anger, Wagner turned to revolution. He wrote handbills sympathetic to Dresden rioters who were creating a growing insurrection in the state of Saxony. When the revolution failed, Wagner was forced to flee to Paris.
During the thirteen years of Wagner's exile, Lohengrin was presented in Weimar and was received tentatively just as Tannhauser had been. However, in the decade which followed both operas were embraced by German audiences. In fact, by the time his exile ended in 1860, Wagner was one of the few Germans who had never witnessed a performance of Lohengrin.
Years of high living had nearly bankrupted Wagner when, in 1864, the newly-crowned eighteen year old King Ludwig II became the composer's devoted benefactor. Wagner produced Tristan and Isolde, Meistersinger, Das Rhinegold, and Die Walküre, in the five years between 1865 and 1870. However, his enormous persuasive influence on King Ludwig placed Wagner at the mercy of warring political factions who demanded the composer's allegiance. Wagner refused all of them categorically. His refusal to engage in intrigue, combined with his involvement in a scandalous affair with the married daughter of Franz Lizst, Cosima von Bulow, drove Wagner from Munich. Wagner had indulged in numerous romantic liaisons in the past. However, in this case he had fathered a child whom his betrayed friend, Cosima's husband Hans von Bulow, graciously accepted as his own. Cosima and Wagner acknowledged von Bulow's discretion by naming the girl Isolde.
Once more in exile, Wagner continued receiving financial support from King Ludwig at a retreat near Lucerne, Switzerland. And, when his legal wife, Minna, died in 1866, he at last married Cosima.
The final years of Wagner's life were dedicated to completion of the gargantuan music project – The Ring – which was to combine all the noblest forms of Art in its presentation: innovative melodic structure, ambitious orchestration and instrumentation, intensely dramatic characterization and evocative sets. His concept was immense: an orchestral, vocal and theatrical portrayal of the legendary struggle between gods and men for control of the earth. This compelling mythological drama would be presented over consecutive days in a series of four sequential operas: Das Rhinegold, Die Walküre, Siegfried, and Götterdämmerung.
And to that end, he also undertook the construction of his concept of the perfect operatic performance facility at Bayreuth. When the theater opened for the first full performance of The Ring cycle on August 13, 1876, the event was attended by the luminaries of the musical world including Tchaikovsky, Saint-Saëns, Gounod, Grieg, and Liszt. Tchaikovsky noted, "Whether Wagner is right in pursuing his idea to the limit, or whether he stepped over the boundary of aesthetic conventions which can guarantee the durability of a work of art, whether musical art will progress further on the road started by Wagner, or whether the "Ring" is to be the point from which a reaction will set in remains to be seen. But in any case what happened in Bayreth will be well remembered by our grandchildren and our great-grandchildren." And so it has been.
Wagner died suddenly of heart disease in 1883, having been seriously debilitated by his efforts at premiering his final work, Parsifal. He was buried in the garden of his home Wahnfried, at Bayreuth to the music of "Siegfried's Death."
Arthur Fagen
Arthur Fagen has been the Carl and Sally Gable music director at The Atlanta Opera since 2010, and continues to be in great demand as a conductor of symphony and opera both in Europe and the United States. He is a regular guest at the most prestigious opera houses, concert halls, and music festivals at home and abroad, and his career has been marked by a string of notable appearances including the Metropolitan Opera, Lyric Opera of Chicago, Staatsoper Berlin, Munich State Opera, Deutsche Oper Berlin, and New York City Opera.
From 1998 to 2001, Fagen was invited regularly to be guest conductor at Vienna State Opera. On the concert podium, Fagen has appeared with internationally renowned orchestras, including Baltimore Symphony Orchestra, Czech Philharmonic, Munich Radio Orchestra, Tokyo Philharmonic, Orchestre de la Suisse Romande, Deutsche Kammerphilharmonie, and RAI Orchestras of Turin, Naples, Milan, and Rome. From 2002 to 2007, he was the music director of Dortmund Philharmonic Orchestra and Opera. He serves as Chair and Professor, Department of Orchestral Conducting at Indiana University in Bloomington.
A former assistant of Christoph von Dohnanyi (Frankfurt Opera) and James Levine (Metropolitan Opera), he served as principal conductor in Kassel and Brunswick, as chief conductor of Flanders Opera of Antwerp and Ghent, as music director of Queens Symphony Orchestra, and as a member of the conducting staff for Lyric Opera of Chicago.
Fagen was born in New York and studied with Laszlo Halasz, Max Rudolf (Curtis Institute) and Hans Swarowsky. Fagen has an opera repertoire of more than 75 works and has recorded for Naxos and BMG. His Naxos recording of Bohuslav Martinůs works was awarded Editor's Choice in the March 2010 issue of Gramophone Magazine.
Tomer Zvulun
General and Artistic Director of The Atlanta Opera since 2013, Israeli born Tomer Zvulun is also one of leading stage director of his generation, earning consistent praise for his creative vision and innovative interpretations. His work has been presented by prestigious opera houses in Europe, South and Central America, Israel and the US, including The Metropolitan Opera, Washington National Opera, Seattle Opera, Houston Grand Opera, Dallas, San Diego, Boston, Pittsburgh, Minnesota, Montreal, Buenos Aires, Israeli Opera, and the festivals of Wexford, Glimmerglass and Wolf Trap, as well as leading educational institutes and universities such as The Juilliard School, Indiana University, and Boston University.
Tomer spent seven seasons on the directing staff of the Metropolitan Opera where he directed revivals of Carmen and Tosca and was involved with more than a dozen new productions. He is a frequent guest director in companies such as Seattle Opera (Semele, La Bohème, Eugene Onegin, Lucia di Lammermoor), Dallas Opera (Die Fledermaus, La Bohème), Houston (Flying Dutchman, Rigoletto), Wexford Festival (Silent Night, Dinner at Eight), Cincinnati Opera (Magic Flute, Don Giovanni, Flying Dutchman), Wolf Trap (Falstaff, Don Giovanni), Israeli Opera (Dead Man Walking, Giulio Cesare) among others. His European premiere of Silent Night at the Wexford Festival received two Irish Times Awards and traveled from Ireland to Washington National Opera, The Glimmerglass Festival and the opera companies of Atlanta, Austin and Salt Lake City.
Read More
Zvulun directed over 15 new productions in his home company in Atlanta, including Dead Man Walking, Flying Dutchman, Soldier Songs, Silent Night, Maria de Buenos Aires, La Boheme, Madama Butterfly, Lucia di Lammermoor, Magic Flute, and Eugene Onegin to name but a few. During Tomer's tenure, the company's fundraising has tripled, resulting in twice the number of productions presented annually. His focus on innovation has garnered national attention and resulted in a Harvard Business School case study chronicling The Atlanta Opera's turnaround, an International Opera Awards nomination, an ArtsATL Luminary Award, and an invitation to deliver a TEDx Talk about innovation in opera.
His upcoming projects include a new Rigoletto in Houston; a new Salome in Atlanta and Kansas City; revivals of his acclaimed production of Eugene Onegin in Montreal, Seattle and Palm Beach; Silent Night at Utah Opera; and Madama Butterfly and Glory Denied in Atlanta. He is currently working on developing a world premiere based on Anne Frank's Diary and Sensorium Ex, a world premiere based on a story about artificial intelligence.
Tomer's recent shows have traveled across continents, receiving critical acclaim for their striking visuals and cinematic quality. Some of them included The Flying Dutchman (Houston, Cincinnati, Atlanta), Dinner at Eight (Wexford Festival, Minnesota Opera), Eugene Onegin (Seattle, Atlanta, Detroit, Kansas City), Lucia di Lammermoor (Seattle, Atlanta, Cleveland) Silent Night (Wexford, Atlanta, Glimmerglass, Washington, Austin), Soldier Songs (Atlanta, San Diego), Dead Man Walking (New Orleans, Atlanta), La Bohème (Seattle, Pittsburgh, Cleveland, Atlanta, Dallas), Lucrezia Borgia (Buenos Aires), Gianni Schicchi (Juilliard, IVAI Tel Aviv), L'heaure Espagnole (Juilliard), Magic Flute (Cincinnati, Atlanta, Indiana University), Don Giovanni (Wolf Trap, Cincinnati), Die Fledermaus (Dallas, Kansas City), Falstaff (Wolf Trap, Des Moines), Rigoletto (Boston, Atlanta, Omaha, Charlotte), Madama Butterfly (Atlanta, Castleton Festival, New Orleans), Tosca (National Theatre Panama, Atlanta) and Semele (Seattle).
Tomer Zvulun was born and raised in Israel, attended the open University in Tel Aviv and Harvard Business School and makes his home in Atlanta.