Cast
Maria Valdes
Amy
Indra Thomas
Mama
Allen Michael Jones
Billy
More coming soon …
Creative
Tomer Zvulun
Co-Stage Director
Ricardo Aponte
Co-Stage Director
More coming soon …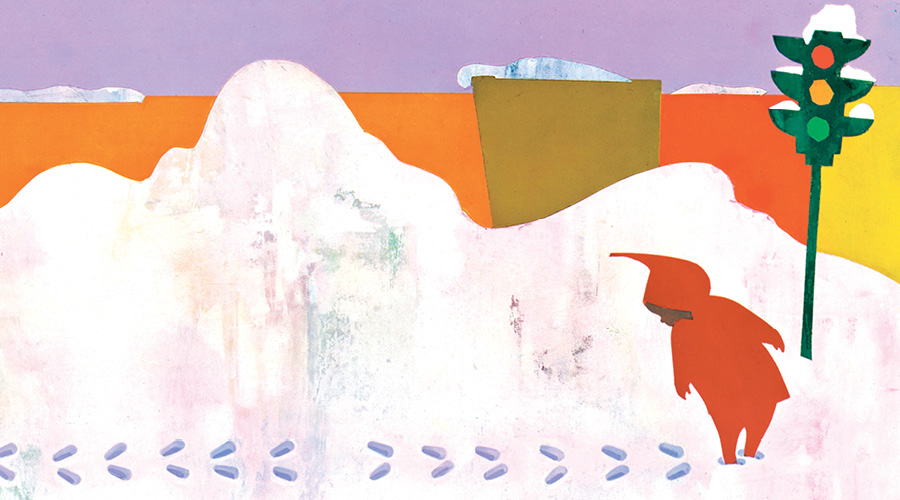 Music: Joel Thompson
Lyrics: Andrea Davis Pinkney
Author: Ezra Jack Keats
Premiere Date: December 9, 2020, Houston Grand Opera
In the hands of a children's imagination, a snowy day has limitless potential. This new opera based on the beloved children's book by Ezra Jack Keats explores the deep joy a young Black boy feels bounding in the snow. Snow, like childhood, may melt away but this story endures.
Performed in English
Peter wakes up to the first snow of winter—the first winter where his parents have promised to let him play in the snow by himself. Overjoyed at the infinite possibilities of his snowy adventures, he starts to bound outside when Mama and Daddy remind him that he has to eat breakfast and put on his snowsuit. They lovingly tease him as they draw out his bundling as long as they can before letting him go—but not without a gentle warning to be careful.
As Peter enters the snowy world alone for the first time, he innocently wishes that the snow would last forever. Three older boys start a snowball fight, but they become frustrated at Peter's inability to keep up—they tease Peter and leave him behind. Peter meets Amy, and they play in the snow until the older boys return. One of them, Tim, stops the teasing when he sees the hurt it causes Peter and Amy. Tim plays with them until their fathers call them home. Peter quietly tucks a snowball into his pocket to bring home and keep forever.
At home, Mama helps Peter get ready for bed while Daddy leaves to work his night shift. Right before bed, Peter goes to get his snowball out of his jacket pocket, only to discover that it has melted. He dreams that his new friends and their snowy day all melt as well, until he awakens to another layer of snow and the promise of another day with his friends. Snow and childhood won't last forever, but Peter, Amy, and Tim will enjoy both for as long as they can—together.
Courtesy of Houston Grand Opera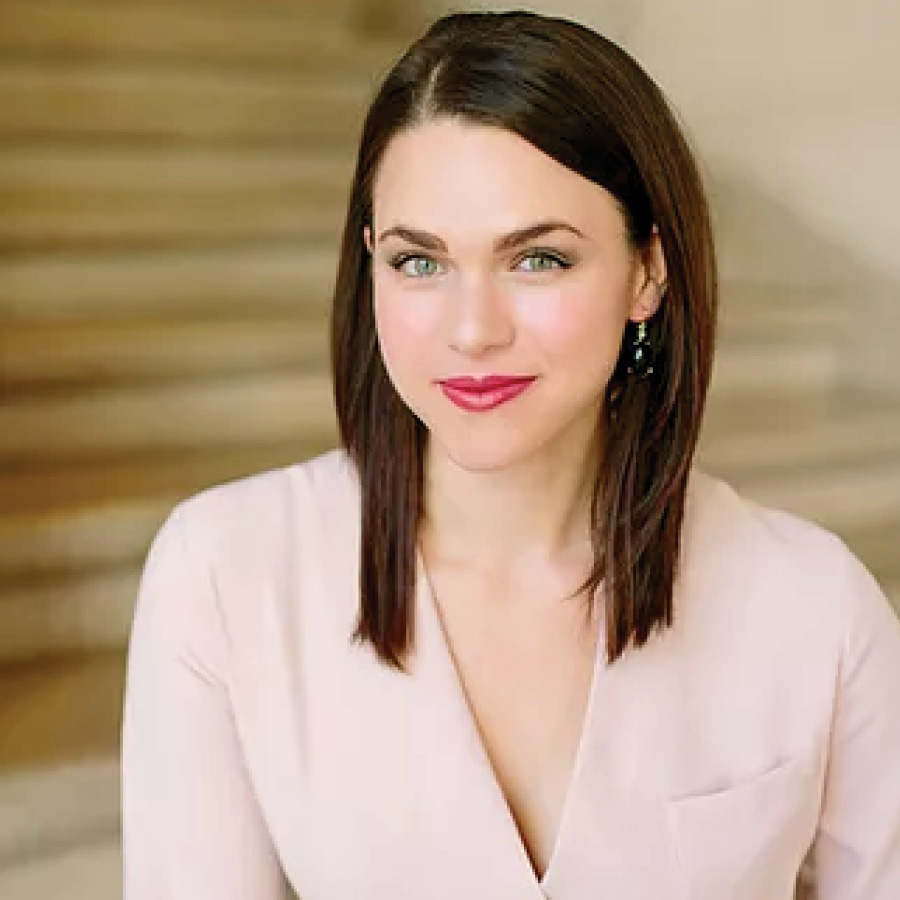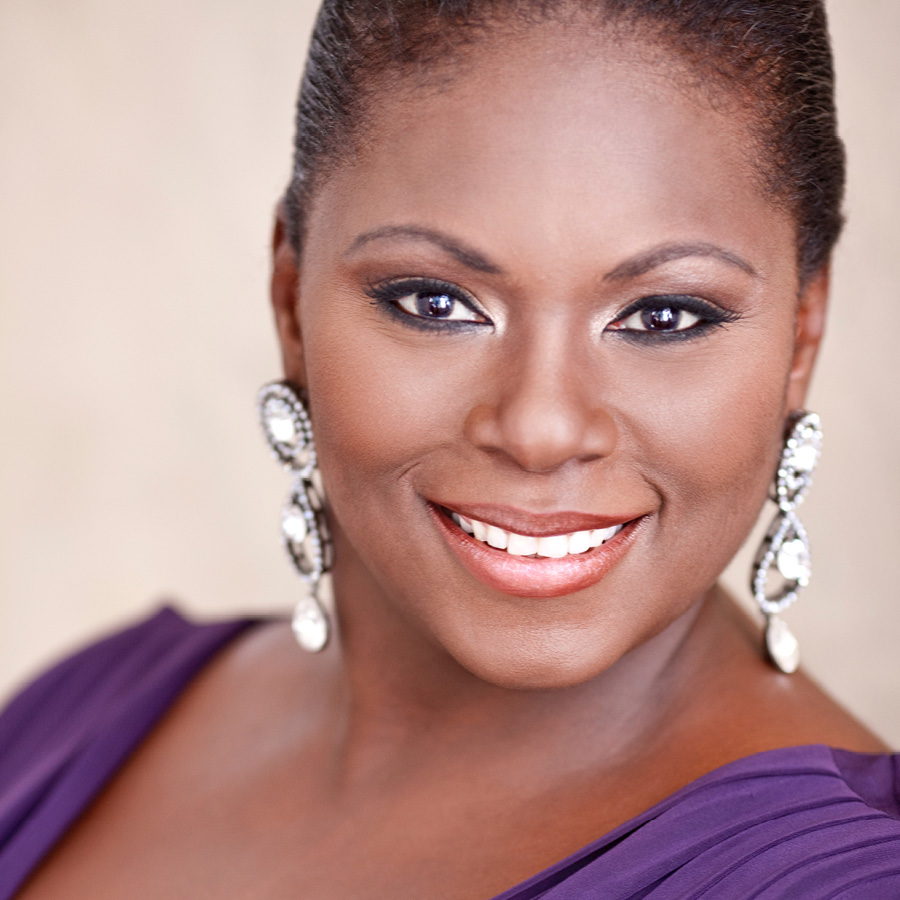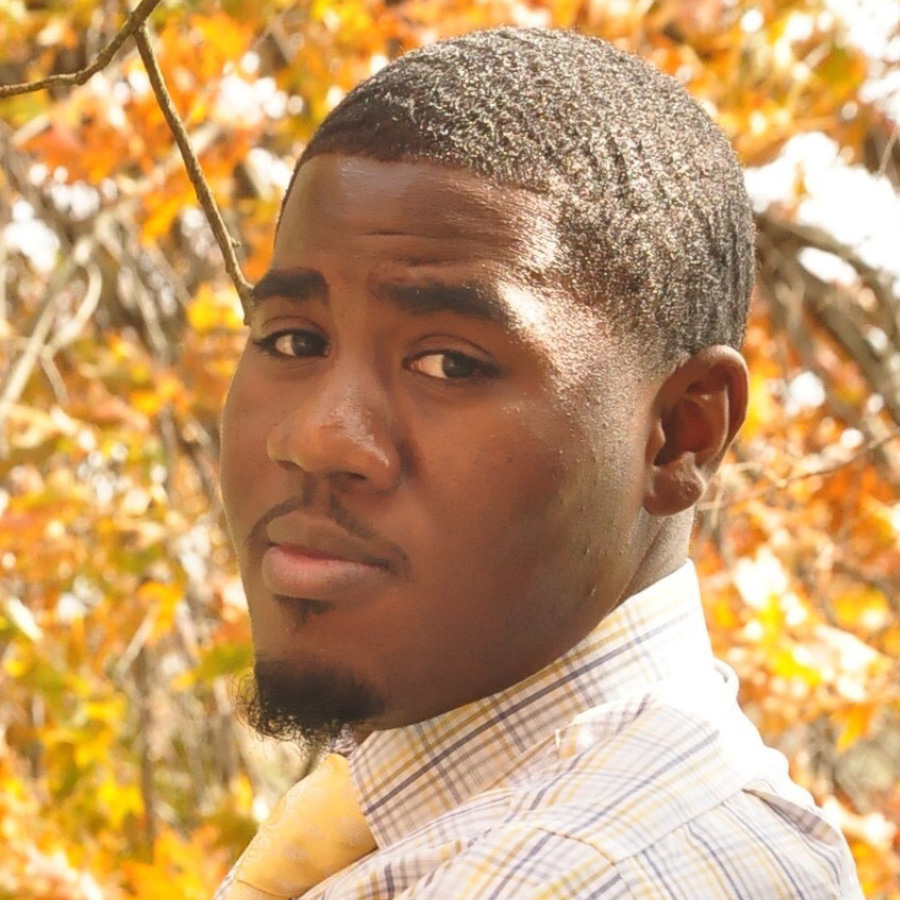 Sponsored by the Molly Blank Fund of the Arthur M. Blank Family Foundation
The Discoveries series
The Discoveries series is dedicated to audience members who are seeking new works, new ideas and fresh perspectives. These are not your standard operas.
Locations
As part of The Opera's effort to bring opera to new audiences all over Atlanta, these productions are performed in exciting alternative venues that we don't traditionally perform opera in.
Supertitles
Many operas are in a foreign language. Supertitles are similar to subtitles in a film, except they are projected above the stage. These translations will help you follow what's happening on stage.
What to Wear
There is no dress code at The Opera and you will see everything from jeans to evening gowns and formal suits. Most people use it as a chance to enjoy dressing up in their own style.
Arriving in Good Time
If you are late, you will have to sit the first act in the back and then in the intermission ushers will show you to your seat. Plan ahead to arrive with extra time.
Enhance Your Visit
Backstory
Discoveries series performances include events either before or after the performance. As part of the Backstory program, these experiences allow audience members to learn more about the opera, open a conversation around important topics, and participate with the cast in conversation, dancing, and many other formats. Free for ticket holders.
Familiarizing Yourself with the Story
Because of the foreign languages, classical music, and often complex plots, you will very likely enjoy the performance better if you spend a few minutes familiarizing yourself with the story and characters in advance. Some people even like to listen to the music in advance and others prefer to let it wash over them during the show and perhaps look it up afterwards.
Ezra Jack Keats
Ezra Jack Keats was born on March 11, 1916 in the East New York section of Brooklyn. He was the third child of Benjamin Katz and Augusta "Gussie" Podgainy, Polish Jews who came to this country to escape the aggressive anti-semitism in Europe. Ezra's mother, as well as his older siblings, William and Mae, were all artistically gifted, but early on it was clear that making art was Ezra's special gift, as well as joy.
Ezra's teachers and school librarians gave him the encouragement he needed to believe in his talent. When he graduated from Junior High School 149 he was awarded a medal for drawing and at Thomas Jefferson High School, he won a national Scholastic Award  for his painting of a few hobos warming themselves around a fire. These  awards  also gave him "fuel" to believe in himself and they were still among his treasured possessions when he died.
Read More
Ezra's family had always been poor but  during the Great Depression of the 1930s, many, including the Katz family, suffered even greater hardships. Although Ezra's mother was supportive of his talent, his father worried that Ezra wouldn't be able to earn a living. Nevertheless, Benjamin, who worked as a waiter, still brought home tubes of paint, pretending he had traded them with penniless artists for food.
Tragically, Benjamin died of a heart attack the day before Ezra's high school graduation, at which he was to be awarded the senior class medal for excellence in art.  Ezra had to identify the body, and in an interview with his friend, the poet Lee Bennett Hopkins, he said: "There in his wallet were worn and tattered newspaper clippings of the notices of the awards I had won. My silent admirer and supplier, he had been torn between his dread of my leading a life of hardship and his real pride in my work."
Ezra received three art school scholarships after high school, but instead he worked to help support his family and took art classes whenever he could. Among the jobs he held were with the Works Progress Administration (WPA) as a mural painter and at Fawcett Publications, illustrating backgrounds for the Captain Marvel comic strip.
Ezra joined the Army in 1943 and designed camouflage patterns used to help win World War II. In 1947, having experienced severe anti-semitism before, during and after the war, he changed his name to Ezra Jack Keats, to get work as a fine, as well as commercial artist. Experiencing this discrimination is why he understood those who suffered similar hardships.
In 1949, with help from his brother William, Ezra studied painting in Paris and traveled around Europe. Many of the paintings he created in Europe were later exhibited in this country. He continued to paint and exhibit his fine art throughout his life but after returning to New York, he earned a living as a commercial artist. His illustrations appeared in Reader's Digest, the New York Times Book Review, Collier's and Playboy, as well as on the jackets of popular books.
It was because Elizabeth Riley, an editorial director at Crowell Publishing, saw one of his covers in a bookstore window, that Ezra was drawn into the world of children's literature. Riley invited him to illustrate a few picture books for Crowell. The first was Jubilant for Sure, by Elizabeth Hubbard Lansing, published in 1954. In the years that followed, Keats was hired to illustrate many children's books written by other authors, among them the Danny Dunn adventure series.
Ezra's first attempt at writing and illustrating his own children's book was My Dog is Lost!, co-authored with Pat Cherr and published in 1960. Juanito loses his dog upon arriving in New York City from Puerto Rico. Speaking only Spanish, Juanito searches the city, meeting children from Chinatown, Little Italy and Harlem. Even before The Snowy Day, Ezra wrote about minority children and pioneered bi-lingual picture books.
Then, Annis Duff, an editor at Viking Press, invited Ezra to write and illustrate a book of his own. "Then began an experience that turned my life around," he wrote, "working on a book with a black kid as hero. None of the manuscripts I'd been illustrating featured any black kids—except for token blacks in the background. My book would have him there simply because he should have been there all along." Ezra's inspiration for the character of Peter was a group of photographs he had clipped from a 1940 issue of Life magazine depicting a little boy about to get a blood test, "Years before I had cut from a magazine a strip of photos of a little black boy. I often put them on my studio walls before I'd begun to illustrate children's books. I just loved looking at him. This was the child who would be the hero of my book." And this book was The Snowy Day.
Published in 1962, The Snowy Day, was awarded the Caldecott Medal in 1963. (Ezra's Caldecott Acceptance Speech). Ezra described creating The Snowy Day, "I was like a child playing,"  "I was in a world with no rules." Ezra experimented with techniques he had never tried before – combining collage, handmade stamps, and spattering ink – to create the striking illustrations for which The Snowy Day is now famous. Almost twenty books written and illustrated by Ezra followed The Snowy Day, six of which include Peter as he grows from childhood to early adolescence. In subsequent books, like Goggles! and A Letter to Amy, he blended collage with gouache, marbled paper, acrylics, watercolor, pen and ink and even photographs. 
During the 1960s and '70s, in addition to writing and illustrating, Ezra  taught and traveled extensively. He visited classrooms around the country and corresponded with many children, encouraging them to "Keep on reading!"
The honors he received over the course of his career ran the gamut from his being the first artist invited to design greeting cards for UNICEF (1970), and the first children's book author invited to donate his papers to Harvard University, to having a roller rink in Japan named in his honor and appearing on Mr. Roger's Neighborhood four times!
Ezra died in 1983 after suffering a major heart attack during the time he was illustrating and writing his version of The Giant Turnip, a beloved folktale. To this day his books are translated into languages that span the globe and adapted into plays, operas, and major animated movies. The Library of Congress counts The Snowy Day as a book that has shaped America and it is the most checked out book in the 125 year history of the New York Public Library.
Ezra never married or had a family of his own. But he built a family that included the children of his dear friends and the children who let him know how much they loved his books. It was a very big family.
Courtesy Ezra Jack Keats Foundation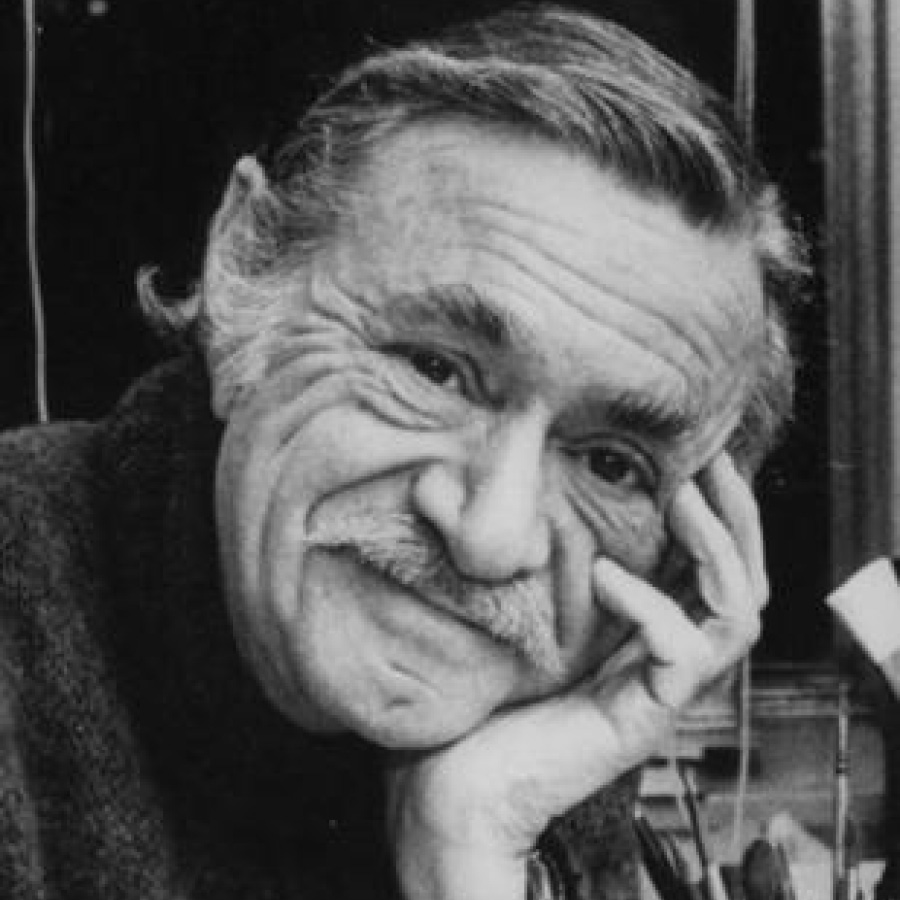 Joel Thompson
Emmy Award-winning composer, Joel Thompson (born in 1988) is a composer, pianist, conductor, and educator from Atlanta.
He was one of the composers commissioned to write a new musical piece for the interactive digital performance Modulation, co-presented by LA Opera in early 2021.
His largest work, Seven Last Words of the Unarmed for TTBB chorus, strings and piano, was premiered in November 2015 by the University of Michigan Men's Glee Club under the direction of Dr. Eugene Rogers.
Recently, Thompson was a composition fellow at the Aspen Music Festival and School where he worked with composers Stephen Hartke and Christopher Theofanidis. Thompson taught at Holy Innocents' Episcopal School in Atlanta 2015-2017, and also served as Director of Choral Studies and Assistant Professor of Music at Andrew College 2013-2015. Thompson is a proud Emory alum, graduating with a B.A. in Music in 2010, and an M.M. in Choral Conducting in 2013. His teachers include Eric Nelson, William Ransom, Laura Gordy, Richard Prior, John Anthony Lennon, Kevin Puts, Robert Aldridge, and Scott Stewart. Thompson is currently pursuing his D.M.A. in composition at the Yale School of Music.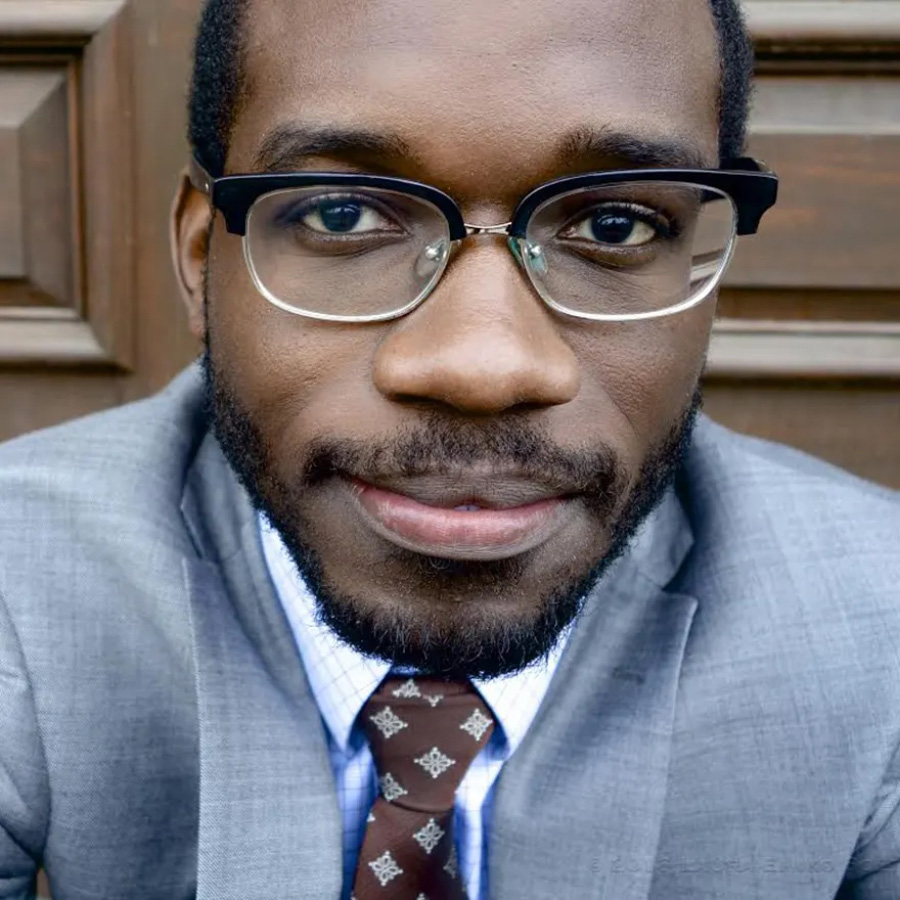 Andrea Davis Pinkney
Andrea Davis Pinkney is the acclaimed librettist for The Snowy Day, which enjoyed its world premiere at the Houston Grand Opera. Ms. Pinkney is The New York Times bestselling and Coretta Scott King award-winning author of numerous books for children and young adults. She is a four-time NAACP Image Award nominee, recipient of both the Regina Medal and the Arbuthnot Honor Award, for her singular body of work and distinguished contribution to the field of literature. Ms. Pinkney has been inducted into the New York State Writers Hall of Fame, and has served on the creative teams for several theatrical and audio productions, including those drawn from her acclaimed books. Ms. Pinkney and her work are the subject of the Emmy-nominated short film, Andrea Davis Pinkney: National Author Engagement.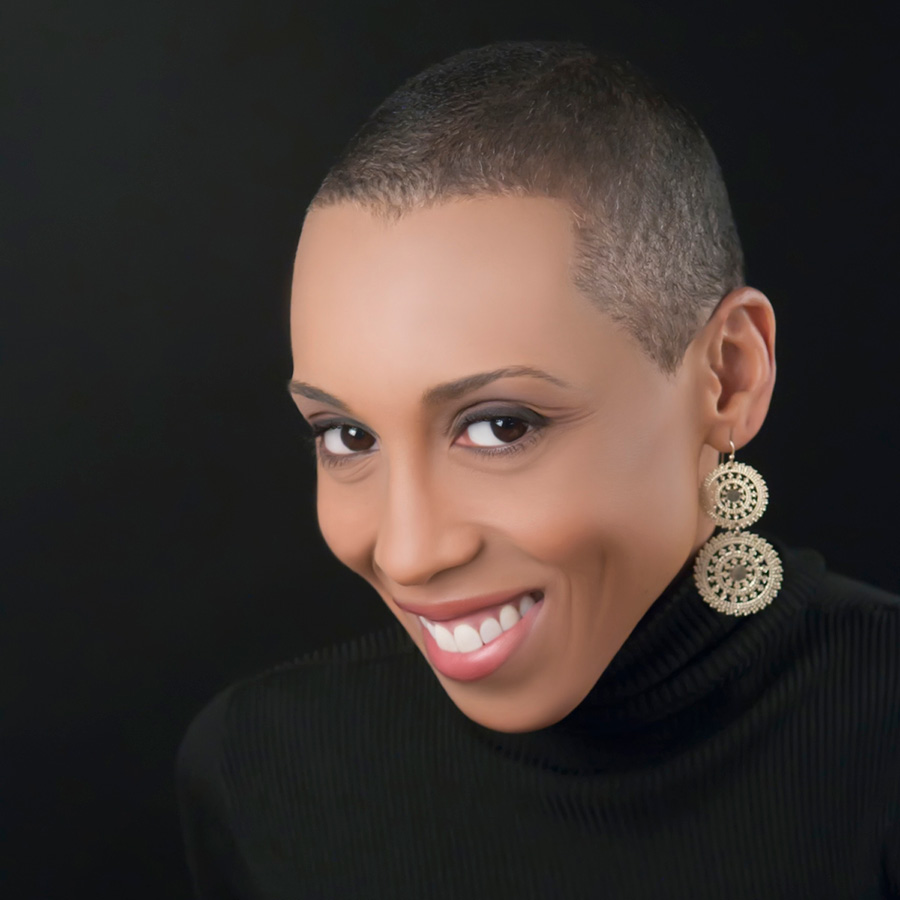 Tomer Zvulun
General and Artistic Director of The Atlanta Opera since 2013, Israeli born Tomer Zvulun is also one of leading stage director of his generation, earning consistent praise for his creative vision and innovative interpretations. His work has been presented by prestigious opera houses in Europe, South and Central America, Israel and the US, including The Metropolitan Opera, Washington National Opera, Seattle Opera, Houston Grand Opera, Dallas, San Diego, Boston, Pittsburgh, Minnesota, Montreal, Buenos Aires, Israeli Opera, and the festivals of Wexford, Glimmerglass and Wolf Trap, as well as leading educational institutes and universities such as The Juilliard School, Indiana University, and Boston University.
Tomer spent seven seasons on the directing staff of the Metropolitan Opera where he directed revivals of Carmen and Tosca and was involved with more than a dozen new productions. He is a frequent guest director in companies such as Seattle Opera (Semele, La Bohème, Eugene Onegin, Lucia di Lammermoor), Dallas Opera (Die Fledermaus, La Bohème), Houston (Flying Dutchman, Rigoletto), Wexford Festival (Silent Night, Dinner at Eight), Cincinnati Opera (Magic Flute, Don Giovanni, Flying Dutchman), Wolf Trap (Falstaff, Don Giovanni), Israeli Opera (Dead Man Walking, Giulio Cesare) among others. His European premiere of Silent Night at the Wexford Festival received two Irish Times Awards and traveled from Ireland to Washington National Opera, The Glimmerglass Festival and the opera companies of Atlanta, Austin and Salt Lake City.
Read More
Zvulun directed over 15 new productions in his home company in Atlanta, including Dead Man Walking, Flying Dutchman, Soldier Songs, Silent Night, Maria de Buenos Aires, La Boheme, Madama Butterfly, Lucia di Lammermoor, Magic Flute, and Eugene Onegin to name but a few. During Tomer's tenure, the company's fundraising has tripled, resulting in twice the number of productions presented annually. His focus on innovation has garnered national attention and resulted in a Harvard Business School case study chronicling The Atlanta Opera's turnaround, an International Opera Awards nomination, an ArtsATL Luminary Award, and an invitation to deliver a TEDx Talk about innovation in opera.
His upcoming projects include a new Rigoletto in Houston; a new Salome in Atlanta and Kansas City; revivals of his acclaimed production of Eugene Onegin in Montreal, Seattle and Palm Beach; Silent Night at Utah Opera; and Madama Butterfly and Glory Denied in Atlanta. He is currently working on developing a world premiere based on Anne Frank's Diary and Sensorium Ex, a world premiere based on a story about artificial intelligence.
Tomer's recent shows have traveled across continents, receiving critical acclaim for their striking visuals and cinematic quality. Some of them included The Flying Dutchman (Houston, Cincinnati, Atlanta), Dinner at Eight (Wexford Festival, Minnesota Opera), Eugene Onegin (Seattle, Atlanta, Detroit, Kansas City), Lucia di Lammermoor (Seattle, Atlanta, Cleveland) Silent Night (Wexford, Atlanta, Glimmerglass, Washington, Austin), Soldier Songs (Atlanta, San Diego), Dead Man Walking (New Orleans, Atlanta), La Bohème (Seattle, Pittsburgh, Cleveland, Atlanta, Dallas), Lucrezia Borgia (Buenos Aires), Gianni Schicchi (Juilliard, IVAI Tel Aviv), L'heaure Espagnole (Juilliard), Magic Flute (Cincinnati, Atlanta, Indiana University), Don Giovanni (Wolf Trap, Cincinnati), Die Fledermaus (Dallas, Kansas City), Falstaff (Wolf Trap, Des Moines), Rigoletto (Boston, Atlanta, Omaha, Charlotte), Madama Butterfly (Atlanta, Castleton Festival, New Orleans), Tosca (National Theatre Panama, Atlanta) and Semele (Seattle).
Tomer Zvulun was born and raised in Israel, attended the open University in Tel Aviv and Harvard Business School and makes his home in Atlanta.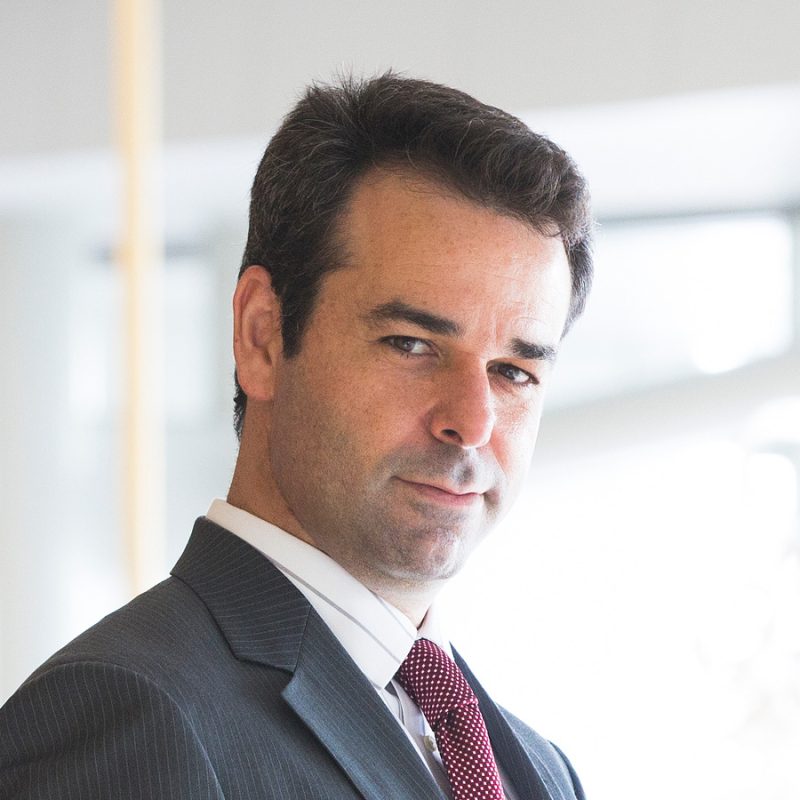 Ricardo Aponte
Ricardo Aponte is delighted to return to The Atlanta Opera as assistant director, after choreographing Frida in 2019, The Threepenny Opera and The Threepenny Carmen as part of the Big Tent Series in 2021, and Cabaret in 2022. Ricardo is an Atlanta-based director and choreographer and a three time Suzi Bass Award winner, who's work has been seen at The Alliance Theatre, Theatrical Outfit, Aurora Theatre, Actor's Express, Atlanta Lyric Theatre, and Georgia Ensemble Theatre, among other productions around the country. He's also the founder and artistic director of Theatre Platform Project, a theatre education nonprofit that serves underserved communities.