Our Mission
Enrich our community by creating the highest quality operatic and theatrical programming that re-imagines the classics and introduces new works; expands and engages our audience; and stimulates critical conversations. We seek to be a vital leader in the renaissance of opera in America by engaging a 21st century audience.

Subscribe for the Best Seats and Save Up to 25%
We offer subscribers exclusive, flexible services to make your experience easy and enjoyable.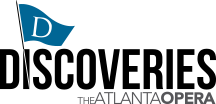 The Atlanta Opera Discoveries series is dedicated to audience members who are seeking new works, new ideas and fresh perspectives. As part of our effort to bring opera to new audiences all over Atlanta, these productions will be performed in exciting alternative venues.
Education & Community Engagement
A core mission of The Atlanta Opera is to provide educational opportunities for students of all ages. Each year, we serve approximately 17,000 students in Metro-Atlanta and throughout the state of Georgia. Our programs seek to promote an enduring appreciation of opera and to create audiences for the future.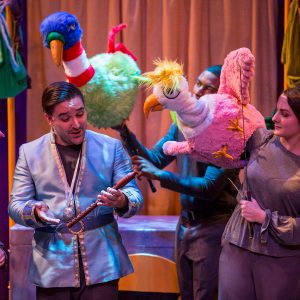 Founded in an effort to teach students throughout the state of Georgia about opera, The Atlanta Opera Studio Tour brings live performances and workshops into schools.

Fully-staged, reduced version of one opera each season performed by the young artists of The Atlanta Opera Studio on the Cobb Energy Centre stage.

Sessions feature a teaching artist discussing the concept, history, and production aspects of opera. Available year-round for schools, camps, youth groups, and interested adults.