COVID-19 UPDATE
Posted March 26, 2020
Information surrounding COVID-19 is changing daily.  Please stay informed by going to the web site for the Centers for Disease Control at https://www.cdc.gov/coronavirus/2019-ncov/index.html.  If you feel ill or have other questions regarding COVID-19, contact your health provider or one of the established Atlanta area health care facilities.
We care deeply about our community and have your health and safety as our highest priority.  We hope that everyone is staying healthy and safe.  We look forward to bringing the power of music and drama back to your life.
COVID-19 UPDATE
Posted March 19, 2020
The following message was sent to patrons who attended the Tuesday, March 10th performance of Porgy and Bess:
It has come to our attention through reports in the media, that a patron who also attended the performance on Tuesday, March 10 has tested positive for COVID-19. Though this patient stated she was without symptoms at the time she attended, the diagnosis was verified six days later. 
We have worked with Cobb Energy Performing Arts Centre to contact local public health officials and the US Centers for Disease Control regarding the incident. They are aware of the case and because the patron was not symptomatic during her time in the theatre, Cobb & Douglas Public Health Department would like us to relay that, based on current information, they do not believe there is any risk of transmission from this patron.  
Why are we contacting you? We feel it is important to be transparent about known public health information that may help you in your healthcare decision-making at this time. Our patrons are at the center of what we do. Should you have questions, we advise contacting local health authorities for instruction.
COVID-19 UPDATE: Porgy and Bess
Posted March 16, 2020
The Atlanta Opera is devoted to the health and safety of our audience, artists, staff and collaborators.
We have been monitoring the scope of the COVID-19 pandemic, relying on information from local authorities as well as our partners and colleagues. Last week, we made the difficult decision to cancel the remaining performances of Porgy and Bess on Friday, March 13 and Sunday, March 15.
If you were a ticket holder to the performances of Porgy and Bess, please know that the full value of your tickets for these performances has been credited to your account. You may call us at any time in the coming weeks to indicate your preference for one of the following three options.
Donate your tickets and receive a tax deduction for the total ticket value. Ticket donations can be made by e-mailing us at tickets@atlantaopera.org or calling 404-881-8885.
Exchange your tickets for a gift certificate, which can be used at any time through the next season.
Receive a refund for the value of the tickets.
We hope you will consider donating the value of your tickets to The Atlanta Opera. As a nonprofit organization, we rely on charitable donations to fund our mission and support our artists. We are committed to paying our artists for the hard work they have done in preparing for Porgy and Bess. You can help us.
Thank you for supporting The Atlanta Opera.
By Phone
Call Ticketing Services
404-881-8885
Monday – Friday from 9 a.m. – 5 p.m.
Ticket Office
The Atlanta Opera
1575 Northside Drive, N.W.
Suite 350
Atlanta, GA 30318
Monday – Friday from 9 a.m. – 5 p.m.

Subscribers always have the best seats in the house, guaranteed. You can select the best seats in your section before single ticket buyers, and save up to 25% on single ticket prices. We offer subscribers exclusive, flexible services to make your experience easy and enjoyable. Let our Ticketing Services representatives handle all of the details, then relax and enjoy a year of operatic entertainment. Offered only to subscribers, you may pre-purchase hassle-free parking before arriving at the Cobb Energy Centre. Want to add Mangia! pre-show dining to your ticket? No problem. We are available Monday – Friday, 9 a.m. to 5 p.m. for personal attention and ticketing questions.
2017-18 season subscriptions and Flex Packages are currently on sale online, by phone, in person at the Atlanta Opera Ticket Office or at our next production at Cobb Energy Performing Arts Centre.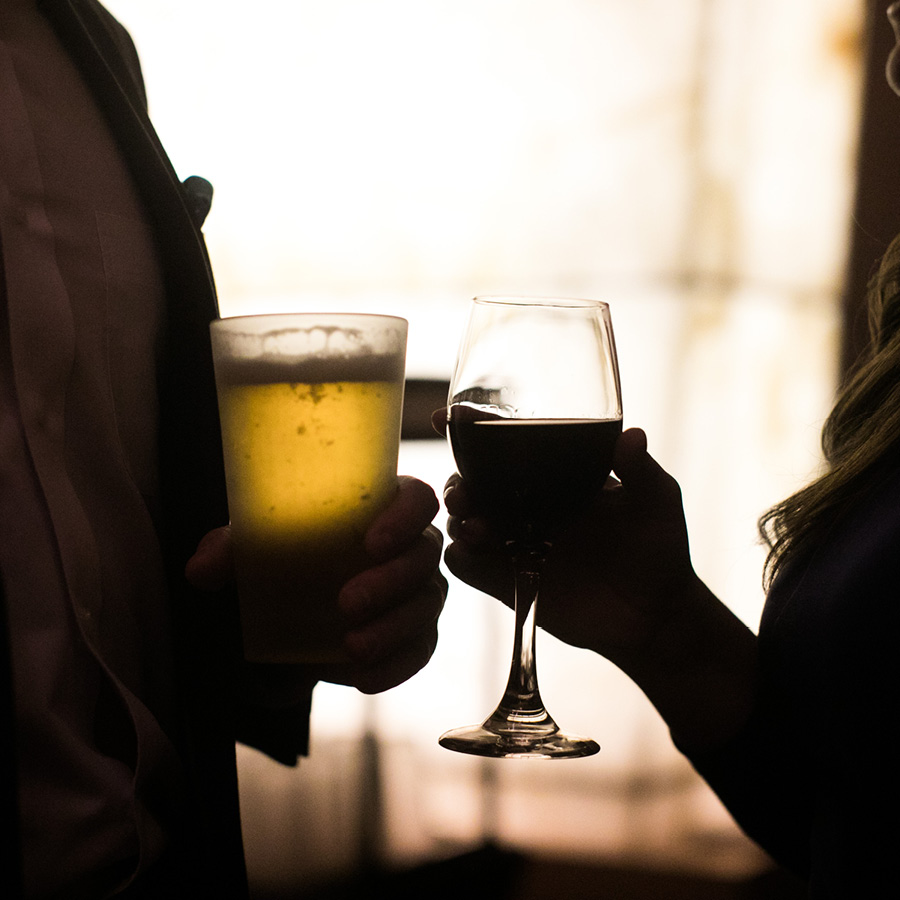 Veterans & Current Military Ticket Program
Experience the art form that has it all – music, drama, comedy, dance, big sets, intricate costumes and storylines ripped right from the headlines!
The Atlanta Opera would like to invite all veterans and current military servicemen and women to attend each of our mainstage productions for FREE, including La Cenerentola, Salome, Porgy and Bess, and Madama Butterfly.  
Reserve your four free tickets now by filling out the form below. Tickets must be reserved at least seven days in advance of the performance, and will be e-mailed to the address provided. Each performance happens live at the Cobb Energy Performing Arts Center.
(Maximum of four tickets per household.)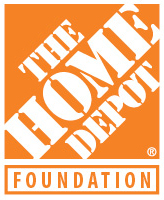 With generous support from The Home Depot Foundation, The Atlanta Opera is able to offer these free benefits to veterans, active duty and military families. The Home Depot Foundation and The Atlanta Opera thank you for your service.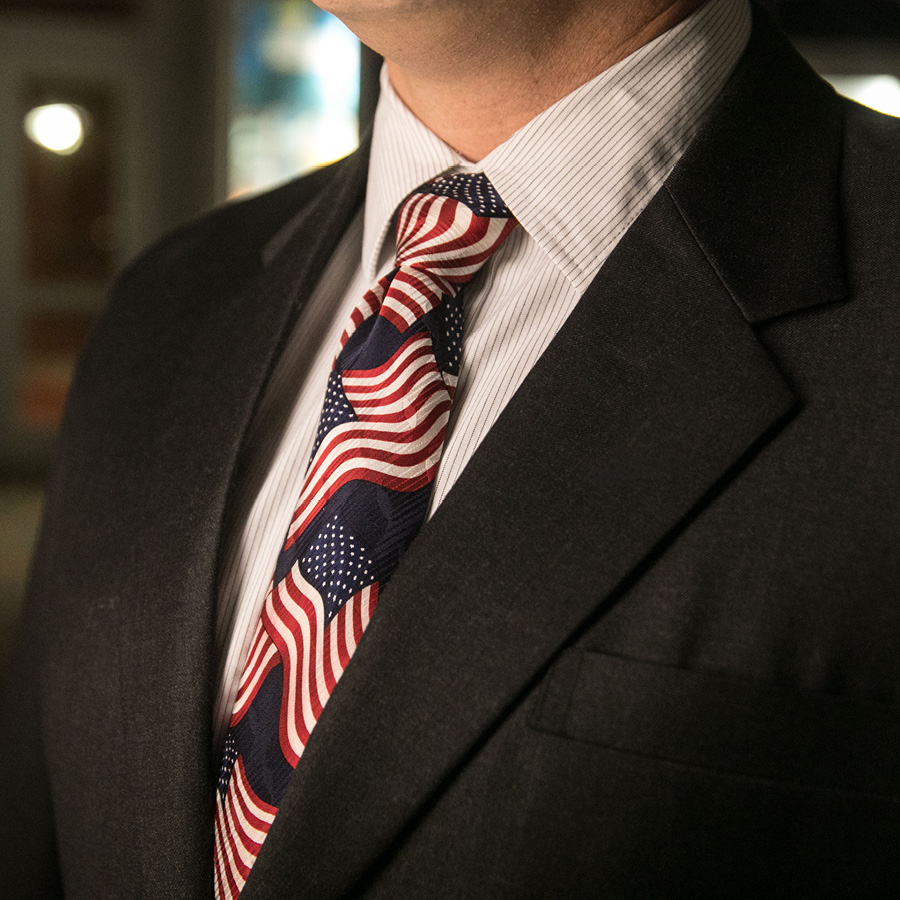 Opera fans ages 21 to 40 are invited to Opera's Night Out for $50 per person. Join us before each Friday performance at Cobb Energy Centre for a pre-show cocktail hour to meet other opera fans and young professionals in Atlanta. Your reservation includes hors d'oeuvres and a drink voucher, private bar, and a ticket to the opera.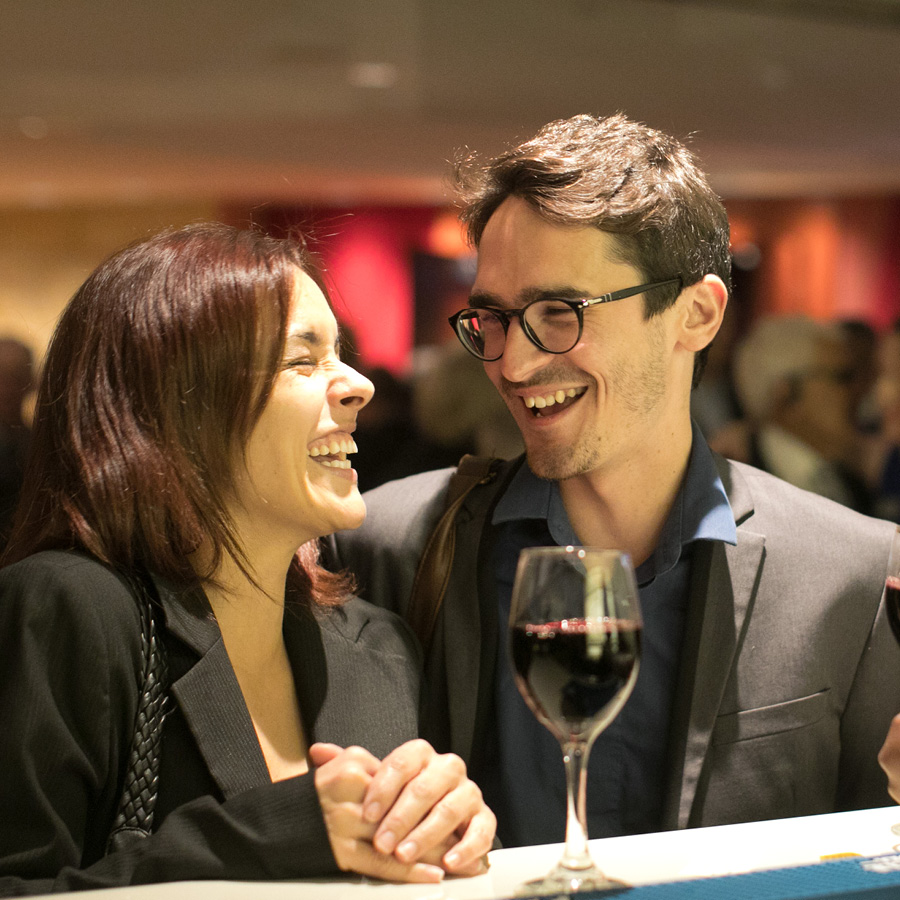 Share the opera experience with friends, family and colleagues! Groups of 10 or more save up to 25% on regularly priced tickets. We offer great seats and concierge service for any group, including schools, businesses, sororities, fraternities, church groups, civic organizations, etc. Call Ticketing Services to order tickets at 404-881-8885 or email groups@atlantaopera.org.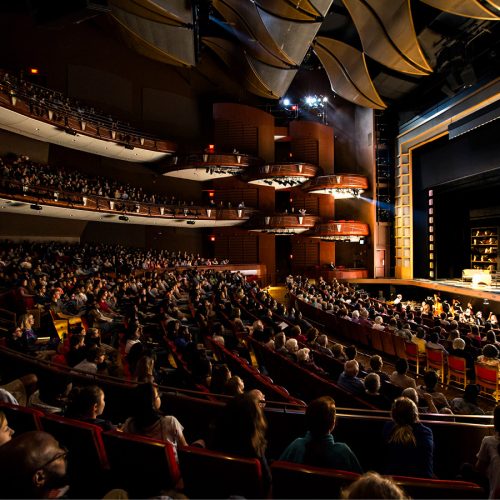 Discount tickets are available for high school and college students with a valid student I.D.; veterans and active military servicemen and women with valid military I.D; and seniors age 65 and older with valid I.D. Purchase up to two tickets at our ticket window starting two hours before the performance, and get some of the best seats available for $25 to $35 each.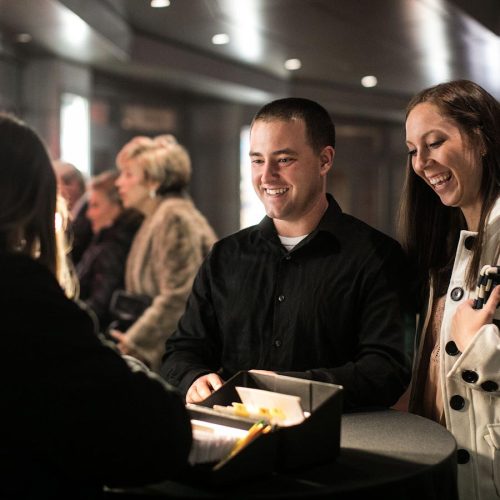 Programs for Schools & Students
There are many ways for schools and students from kindergarten to college to get discounted access to opera performances and learning experiences:
Student Groups – Ten or more students may purchase $25 tickets or up to 25% off regularly priced tickets. For more information, call 404-881-8885 or email groups@atlantaopera.org.
Final Dress Rehearsals – The Atlanta Opera proudly invites students and educators to the Final Dress Rehearsal of each main stage opera at Cobb Energy Performing Arts Center. Students will enjoy a full performance as the music, staging, and lighting are rehearsed for the last time before opening night! Click here for more information.
Studio Tour – Founded in an effort to teach students throughout the state of Georgia about opera, The Atlanta Opera Studio Tour brings live performances and workshops into schools. The tour teaches introductory knowledge about opera through both performances themselves and accompanying Georgia Performance Standards materials. Recommended for grades K-12.
OPERAbility Program – Designed for a classroom of students, OPERAbility allows extensive interaction between students and artists. Sessions feature a teaching artist discussing the concept, history, and production aspects of opera. The teaching artist will perform selections of opera and include a question-and-answer period at the end of the presentation. This 30-minute presentation is available year-round for schools, camps, youth groups, and interested adults.
Student Short – Our Student Short presentations are fully-staged, abbreviated versions of mainstage productions, and feature principal artists and the Atlanta Opera Studio, Orchestra and Chorus. Carefully selected highlights are threaded together, providing students the performance experience at the Cobb Energy Centre. Recommended for grades 6-12. Presented in collaboration with ArtsBridge.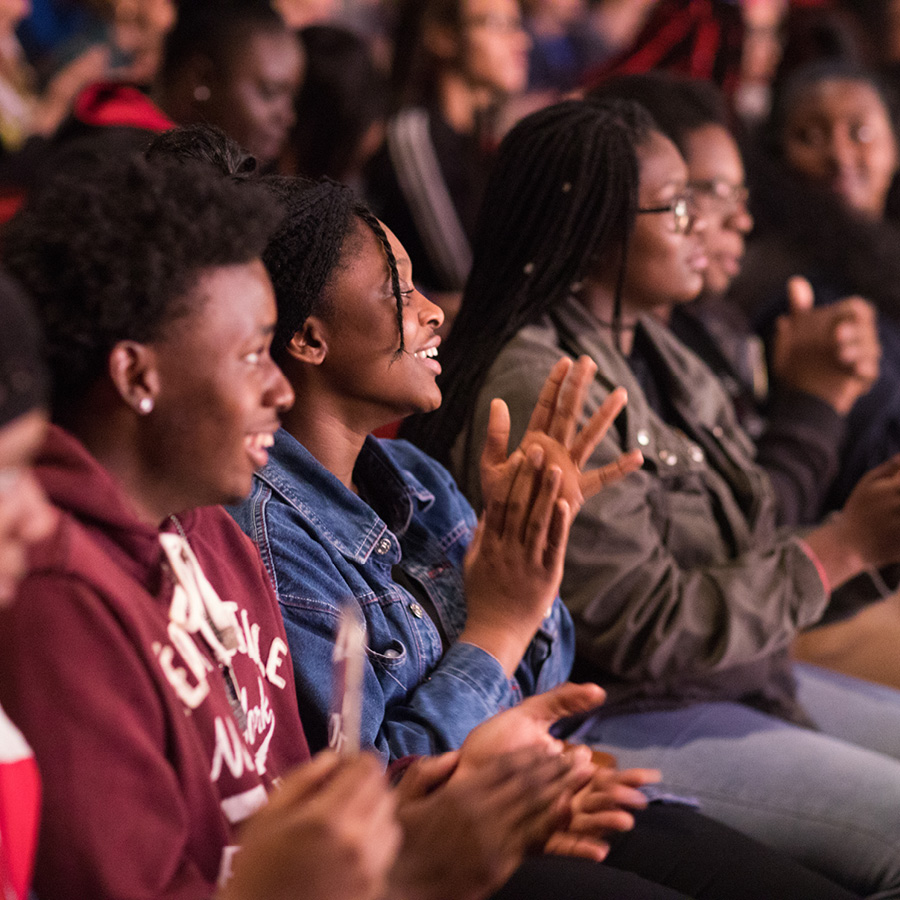 Returns, Exchanges, & Donations
Returns
All sales are final, and tickets are non-refundable. Dates, times, productions, and prices are subject to change.
Exchanges
Only subscribers may exchange their tickets for any performance of the same opera. All exchanges are subject to availability, and seats cannot be guaranteed. If you are exchanging into a higher-priced performance or section, you will be charged the difference in price. No refunds are given for exchanging into a lower-priced seating section or performance. All ticket exchanges must be received prior to your scheduled subscription performance. We are unable to exchange tickets for performances that have already occurred. Call Patron Services at 404-881-8885 to make an exchange.
Donations
Subscribers who are unable to use their tickets may donate them to The Atlanta Opera so that another patron may enjoy the performance. A tax-deductible receipt will be mailed to you after the production is over. The Atlanta Opera must receive your donation at least 30 minutes prior to the start of the performance in order for you to receive tax credit. Ticket donations cannot be accepted after the performance date printed on the tickets. Only subscription tickets may be donated; we cannot accept donations of single tickets.
To donate tickets on the day of a performance, please call the Cobb Energy Centre box office at 770-916-2852 up to 30 minutes prior to the scheduled performance. Ticket donations cannot be accepted after the performance date printed on the tickets.
Share Opera!
Patrons unable to use their tickets are also encouraged to give them to friends or family as tickets are fully transferable.