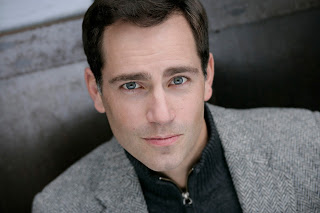 Baritone Matthew Worth (who sings the role of the Soldier in "Soldier Songs") opens up about his biggest influences, his real connection with Lieutenant Audebert (Silent Night), and his love for live theater. He also shares four words of sage advice for up-and-coming artists.






The Atlanta Opera: Did you grow up around opera?
Matthew Worth: Nope. We were more of a folk & rock music house. There
was a lot of Paul Simon, Peter Paul & Mary, Billy Joel, and James Taylor on
LP.
Who or what has been the biggest influence
on your career?
My parents for the work ethic they instilled in me. There
have always been people out there with more talent, but a lot of times my
dogged preparation and passion win out.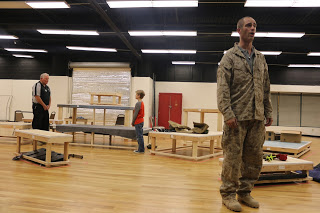 "Soldier Songs" rehearsal in Atlanta, November 3, 2015
This time last year, you sang the role of
Lieutenant Audebert in Silent Night at Wexford Festival. Can you tell us
what you remember most about that production and the role?
Lieutenant Audebert is introduced to the audience as he leaves his pregnant wife for the battlefield. For this production of Silent Night, I had to leave my pregnant wife back home for close to two months. Being apart from her was absolute torture, but it fueled my connection to Audebert.
What was the experience like playing a
soldier last fall and playing one in Soldier Songs this year?
They're very different characters for innumerable reasons,
and yet war binds them in countless ways, as well.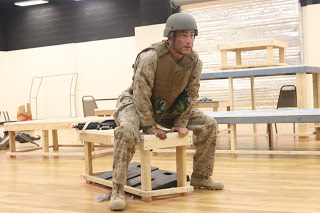 "Soldier Songs" rehearsal in Atlanta, November 3, 2015
What is the experience like working with
Tomer Zvulun, a veteran?
I love working with Tomer. We're both strong willed in our
takes on characters. We're both willing to hear each others arguments and to
see them play out. We always come out on the other side with an honest and true
portrayal.
What's it like to be in Opera – and the live performing arts – in this "iPod era"?
The thrill of live performance – whether it be the theater, the symphony, the opera, and others – has yet to be matched by recording. People are struck by the sight and feel of our soul-bearing humanity (when it's done well, I mean).
Any advice for young people who want to become Opera singers?
Live first. Then decide.
Read more about Matthew Worth, including his upcoming role in David T. Little's JFK, at
www.matthewworthbaritone.com
.
Photos by Kristin Hoebermann
Usage of any images on this blog is restricted to The Atlanta Opera and approved news websites. Any other usage, particularly for professional purposes, must have written permission. For additional information, please contact The Atlanta Opera at 404.881.8801.