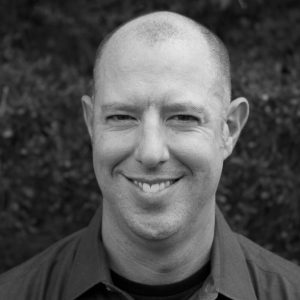 For the next installment of our Spotlight series, we chatted with Georgia native Mitch Gindlesperger, who has sung with The Atlanta Opera Chorus for 19 years (with an 11 year hiatus) as a bass. He was last seen on the mainstage as a German soldier in Silent Night (2016).
Roles:
Antonio, Le Nozze di Figaro
Wolf/Woodsman, Little Red Riding Hood
Second Solider, Salome
Majordomo, La Rondine
Armed Man, Magic Flute
Old Gypsy, Il Trovotore
Herald, Otello
Herald, Rigoletto (twice)
Second Philistine, Samson et Dalila
German Solider 1, Silent Night
Customs House Sargent, La Boheme
Notario, Don Pasquale (Student Short)
Where did you grow up and how did you get into music?
I grew up in Duluth, Georgia and got into music at a very early age through church and elementary school choirs.
What do you do when you're not singing?
I am married to my middle school sweetheart, Melissa, and we have three wonderful boys: Mason, Miles, and Merritt. They all keep me very busy, but I have a day job as the Director of Interns with Reformed University Fellowship.
Tell us an audition story.
My auditions have never really gone as expected. I once did a graduate school audition where I didn't have an aria that allowed for a lot of acting ability to be shown, so I had to act out the art song "Die Forelle" by Schubert. It's a story about a trout swimming in a stream who gets caught by a fisherman, and it's not meant to be acted. The whole process was very embarrassing, but they still accepted me into their school!
What genres of music and/or artists do you like?
I will listen to almost anything, but the thing I listen to the most is sports talk radio. Go Dawgs!
If you had to be another voice part, what would it be, and why?
I would probably choose to be a tenor if I HAD to be another voice part. They always get the most applause and always get the girl!
What are your favorite musical moments in The Daughter of the Regiment? 
This will be my first time performing this opera, so I don't yet have a favorite moment. I'm very much looking forward to learning the piece and finding my favorite musical moment!
What is your favorite Atlanta Opera moment?
I have two favorite moments. The first was at the very end of Samson et Dalila when Samson collapsed the temple by pushing against the temple's pillars, and pillars went crashing towards the audience along with pieces of the temple falling from the ceiling. We would all stand off stage every night and watch the spectacle.
The other moment was before our performances of Falstaff in late September 2001 when Maestro Scott and The Atlanta Opera Orchestra performed the Intermezzo from Cavalleria Rusticana as a way to remember the victims of the 9/11 terror attacks in New York, Pennsylvania, and Washington. They were beautiful moments that I think helped our community heal.
What should audiences listen for in this opera?
Listen for the tenor aria "Ah! Mes amis," with its vertical leaps to a succession of high Cs. I hear it's amazing and I can't wait to hear it live!
Any advice for young singers?
Be patient. Don't push yourself too hard to do all the hard music. All of that will come. Most of all, have fun.