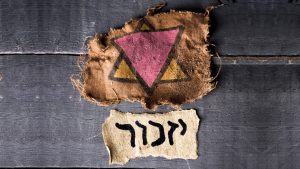 "The words of a survivor are like stars in the sky. They illuminate only a tiny piece of the past… No matter what is spoken of the night, there will always be more darkness than light."
These lyrics from Out of Darkness: Two Remain speak to the vast resonance of the Third Reich's atrocities that wiped out millions of people. Significant political and ethnic groups were persecuted because of their race, religion or sexual orientation. They were subjected to horrific hostility simply because of who they were. Jake Heggie's new opera tells the powerful story of two survivors from that dark chapter in our history: a Jewish poet whose words inspired her fellow prisoners, and a gay man whose partner was executed because of his sexual orientation.
Growing up in Israel in the 1980s, I was surrounded by stories of holocaust survivors. As children, we naively saw them as the outcasts with funny accents and numbers tattooed on their arms. As I grew older, I remember being obsessed with their stories and amazed at the idea that another group of human beings was capable of such hate. For whatever reason, the stories of many extinguished souls remained in darkness.
Despite the ubiquity of these survival stories, we never heard tales of the persecution of gays during the holocaust. Marked by pink stars, more than one hundred thousand men and women were killed by the Nazis. Paragraph 175 in the German criminal law targeted any individual suspected of homosexuality. They could be arrested for a look or a touch, and thrown into a concentration camp. It baffles me that I knew so little about these stories until recently. Now, more than ever, it is time that we remember these people and bring their memories out of the darkness. This production is dedicated to the hundred thousand stars and many more that perished during the Third Reich.
The operas in our Discoveries series are selected to ignite difficult conversations, put a mirror up to our own selves, and to find resolution or even hope. Hope, in fact, is the message of Out of Darkness: Two Remain. The final lyric beautifully illuminates this message:
"The song of freedom upon our lips will never die."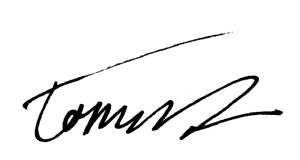 Tomer Zvulun
General & Artistic Director