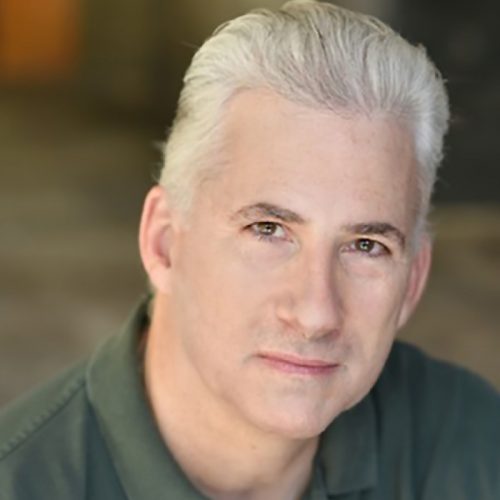 The Atlanta Opera: What is your vocal part, and how long have you sung with the Atlanta Opera Chorus?
Christopher S. Connelly: I am a baritone. I have sung for 22 years, this is my 47th production.
AO: Where did you grow up and how did you get into music?
CSC: I grew up outside of Philadelphia. Our parish priest was from Ireland, and he would give me a dime every time I sang an Irish folk song for him.
Later, I began doing local theatre while still in high school. Mostly musicals. Private voice lessons followed. Almost 40 years later, I'm still studying.
AO: Tell us about your most interesting audition.
CSC: Long story, but shortly after moving to Atlanta, and long before I gave a thought to classical rep, I was a temp for two weeks at The Atlanta Opera, cleaning up the subscriber database. Long-time volunteer Rachel Lehmann took me under her wing and made me feel at home. Seven years later, my teacher suggested I audition for the opera chorus.
When I walked in, there was Rachel at the front desk greeting the auditioners. "Darlink!" she cried. I was home again.
Good thing too, as I was nervous. I had dislocated my elbow a few days prior, I and showed up for my audition in a sling. When I walked into the hall to sing, chorus master Walter Huff's eyes got very big at the sight of me, but he said nothing and heard me along the rest of the hopefuls.
I got the job.
AO: What do you do when you're not singing with The Atlanta Opera?
CSC: By day, I am the IT Department for NEETRAC, an electrical testing facility that's a part of Georgia Tech. On nights when I am not singing, I am a film and theatre historian. One of my essays was included in the DVD release of Applause for Kino. I am also writing the biography of torch singer Helen Morgan, although I spend little time sitting upon pianos.
AO: Besides classical, what other genres of music do you like?
CSC: I like just about anything, but my first loves of Irish folk music and musical theatre remain closest to my heart.
AO: If you had to be another voice part, what would it be, and why?
CSC: Who cares what voice type so long as you get a tune to sing and get to die at the end.
AO: What is your all-time favorite Atlanta Opera moment?
CSC: The 1999 production of Verdi's "Scottish opera" [Macbeth]. We were staged to sing the Act 4 chorus Patria Opressa so that each chorister was in his or her own little world. I was on my back, with the nape of my neck on the very lip of the stage, looking up at the beautiful night-sky ceiling at the Fox Theatre. Oh yes, and no one could see the maestro for the first half of the number. The entire ensemble had to feel the presence of each other and breath as a group. It was terrifying and exhilarating … and perfect every night.
AO: What are your favorite musical moments in Dead Man Walking?
CSC: I find the finale extremely powerful.
AO: What should audiences listen for in this opera?
CSC: This is a new piece for me, so I'm learning as much as the audience. Listen to everything.
AO: Do you have any advice for young singers?
CSC: When learning new music, listen more, sing less. Don't waste voice until you know the music cold.