The Atlanta Opera has announced its Studio Artists, who will apprentice and perform in the 2020-21 season. Sponsored in name this season by a gift from Beth and Gary Glynn, The Glynn Studio Artists also receive significant support from the Donald and Marilyn Keough Foundation.
Each of the Studio Artists is an early career professional with significant stage experience, some with lead performances and major concert appearances on their resume. This ensemble builds on The Atlanta Opera's commitment to provide opportunities for performers at all stages in their careers. The COVID crisis necessitated a modification of the company's Studio Artists Program to one that is much more about learning through participation and apprenticeship this year. We are pleased to welcome these remarkable five artists for this season.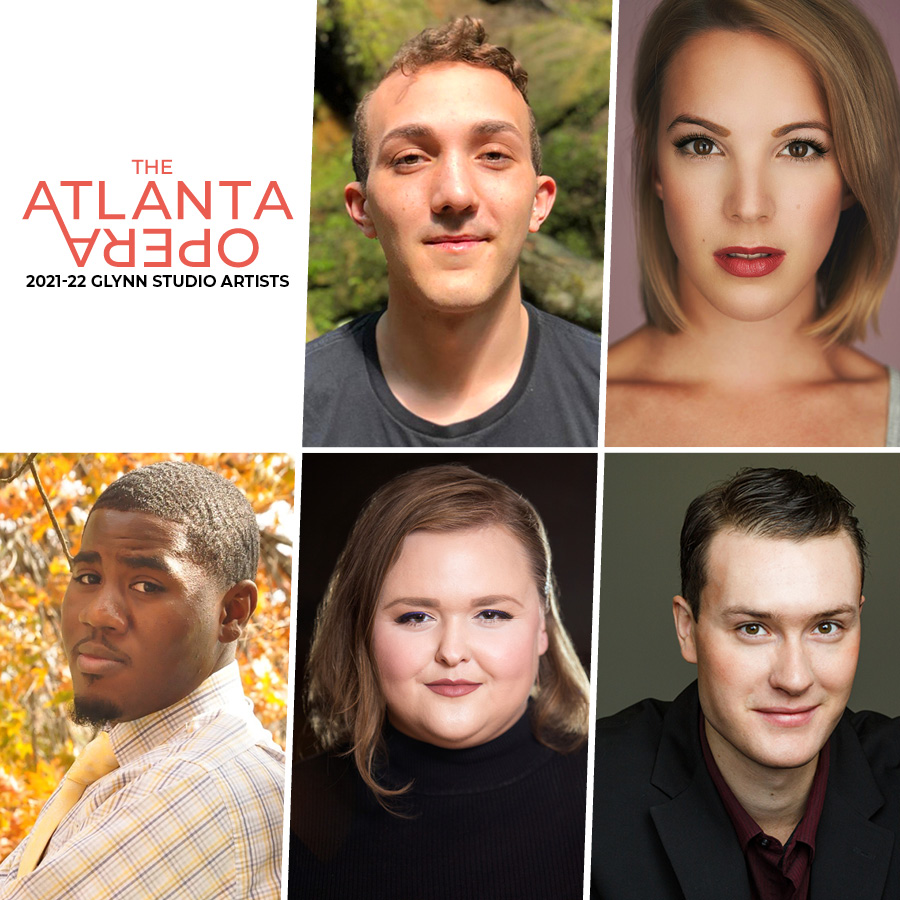 Bruno Baker is a Latinx NYC based American/Brazilian multidisciplinary stage director. Mr. Baker has worked as an assistant director at The Atlanta Opera, Boston Lyric Opera and Madison Opera and is on the staging staff for Santa Fe Opera. He is a recipient of the 2021 Opera America Robert L.B. Tobin Director-Designer Prize. This spring he will revival direct Fellow Travelers at Opera Columbus. With NYU, he has directed The Glass Menagerie, Thyestes, and Strange Interlude. Previously, he was on the staging staff with Guerilla Opera, Boston Conservatory at Berklee, and LoftOpera. In addition, Mr. Baker has worked as the production stage manager at the Park Avenue Armory on Maria Vespers.
During the COVID-19 crisis, Mr. Baker associate directed and produced a new filmed version of La bohème for Hong Kong-based opera company More Than Musical, co-produced with Opera Columbus, Opera Omaha, and Tri-Cities opera. He also spent a time in Rio De Janeiro, Brazil developing an anthology of short operas, inspired by different Brazilian musical genres.
In addition to directing, Mr. Baker has been a guest teaching artist at Pace University and a resident artist at the Attic Theater Company. For the past five years, he has enjoyed being a studio associate at the production design firm NM Studio for opera, theatre, film, and immersive production design, where he has worked on over 30 productions internationally specializing in audience experience and dramaturgy. He is a proud member of both AGMA and SDC.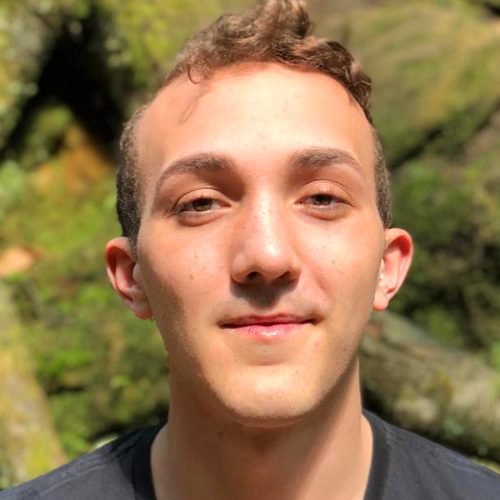 Susanne Burgess, British-American soprano, has been described as "a unique combination of precision and wonder (Opera Wire)" with "lyric splendor, and a rich, even legato (Parterre Box)."
In early 2022 Susanne travels to Boheme Opera NJ where she debuts the role of Gilda in a new production of Verdi's Rigoletto. For the 2020-21 season, Susanne joined The Atlanta Opera for their innovative "Reimagine Opera" series including Pagliacci and The Kaiser of Atlantis, and returned to the company that Spring to sing Lucy Brown in The Threepenny Opera and covering Micaela in The Threepenny Carmen. Susanne was named the winner of the Georgia District of the Metropolitan Opera National Council Auditions.
In early 2020, she performed the role of Violetta Valéry in La traviata, starring in eight performances as part of the Winter USA Tour with Teatro Lirico d'Europa. She then took on the demanding role of Cio-Cio San in Madama Butterfly at Opera New Hampshire. Susanne was scheduled to make many role debuts in 2020 as Gilda in Rigoletto at Opera North, Woglinde in Das Rheingold, and Berta in Il barbiere di Siviglia with The Atlanta Opera before the COVID-19 pandemic sadly postponed these performances. Among efforts to create art during the pandemic, she took part in the Summer Season at Opera Theater St. Louis, presenting arias and ensembles in a virtual festival.
In 2019 Susanne made her debut with New York City Opera as Hannah in the World Premiere of Dear Erich by Ted Rosenthal. She returned to the company in the role of Musetta in Puccini's La bohème. Later that year, she joined Teatro Grattacielo in NYC as Mimi in Leoncavallo's La bohème and La Principessa in Respighi's La bella dormente nel bosco. Susanne made her Carnegie Hall debut in 2017 with the New England Symphony singing the Soprano solos the Fauré Requiem and John Trotta's The Seven Last Words of Christ, and returned to the venue in 2018 to be featured in the Jubilate Deo and Requiem for the Living by Dan Forrest.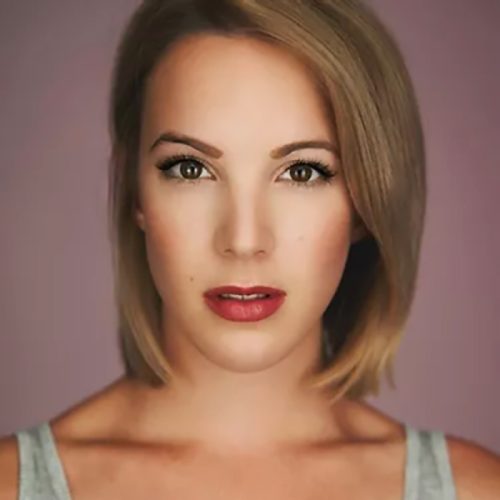 Baritone Sankara Harouna hails from the Southside of Chicago and studied music at Kentucky State University. He began his musical journey in the traditional arts of West African culture, music and drumming, and has had the opportunity to perform across the country singing different styles of music from jazz to gospel to classical.
In the summer of 2021, he portrayed the role of The Officer in Rossini's The Barber of Seville with Cincinnati Opera where he was slated to be a 2020 Young Artist, until the season was cancelled due to the coronavirus pandemic. Sankara also portrayed the role of Derrick Wheatt in Cincinnati Opera's 2019 World Premiere of Blind Injustice by Scott Davenport Richards and David Cote.
He has also performed numerous times with the Kentucky Opera, including performing the role of The Page in Gian Carlo Menotti's Amahl and the Night Visitors in 2018, and the role of First Prison Guard in Jake Heggie's Dead Man Walking in 2017.
He was part of the 2018 inaugural class of Canto Vocal Programs singing the role of Antonio in The Marriage of Figaro, a lead jazz vocalist with the Avant-Garde Hip hOpera by David Boykin, and was a featured artist in the Six Degrees Women Composers Concert where he sang compositions by Regina Harris Baiocchi and Ann E. Ward.
In the summer of 2022, he will return to Cincinnati Opera to be a part of the World Premiere production of Fierce by William Menefield and Sheila Williams.
A Northern Virginia native, Gretchen Krupp, "a mezzo capable of searing delivery, powerful and ripe" (Opera Today) is gaining recognition in major competitions and festivals on the operatic scene. During the fall of 2021, she will appear as a featured soloist in concerts with Baltimore Concert Opera and The Dallas Opera. This past summer, she returned to Wolf Trap Opera as a Filene Artist, where she performed in Boulogne's L'amant Anonyme and Viardot's Cendrillon, in addition to her first performance of Wagner's Wesendonck Lieder. Her debut with The Dallas Opera in Don Carlo was unfortunately canceled due to the Covid-19 pandemic. Gretchen was the mezzo soloist in Beethoven@250 with the Cathedral Choral Society in Washington, D.C. Prior to the pandemic, she made her European debut at the Château de Versailles Spectacles as Samira in The Ghosts of Versailles, a role she earlier debuted at The Glimmerglass Festival. She was the recipient of the prestigious Georgina Joshi International Fellowship for vocal studies in Berlin. Other credits include the role of the Witch in Hansel and Gretel with Greensboro Opera, being a Grand Finalist in the Metropolitan Opera National Council auditions (newly renamed The Eric and Dominique Laffont Competition), and her Glimmerglass Festival debut singing Chocholka, Woodpecker, and Innkeeper's Wife in Janáček's The Cunning Little Vixen opposite renowned bass-baritone, Eric Owens. Gretchen was also a finalist in the Houston Grand Opera 29th Annual Eleanor McCollum Competition.
She is an alumna of programs at The Glimmerglass Festival, Wolf Trap Opera, Des Moines Metro Opera, and Dolora Zajick's Institute for Young Dramatic Voices. Gretchen holds degrees from the Indiana University Jacobs School of Music, and the University of North Carolina at Greensboro.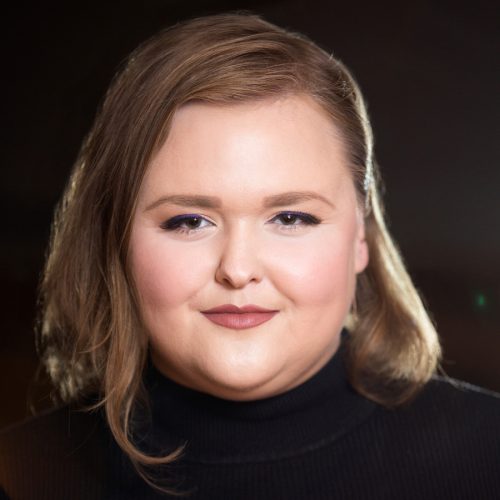 Praised for his "rich vibrant bass" (Opera Today) and "charismatic [and] exhilarating comic flair" (Boston Musical Intelligencer), William Meinert is a recent graduate of the Cafritz Young Artist program at Washington National Opera, where he performed Sarastro in The Magic Flute and the Secret Police Agent in The Consul. He recently debuted at Santa Fe Opera as Snug in A Midsummer Night's Dream and covered Gremin in Eugene Onegin. He joins the National Symphony Orchestra and American Bach Soloists later this season.
First Prize Winner in the 2019 Houston Grand Opera Eleanor McCollum Competition, William has sung Commendatore in Mozart's Don Giovanni (Baltimore Concert Opera), Commentator in Derrick Wang's Scalia/Ginsburg (Opera North), Vodník in Rusalka (Madison Opera), and Le Duc in Gounod's Roméo et Juliette (Pensacola Opera). As a Santa Fe Opera Apprentice Artist, he covered Hjarne and Corbin in the world premiere of Poul Ruders' The Thirteenth Child. He was scheduled to return to the 2020 Santa Fe Opera Apprentice Artist program to sing Second Armored Man in Die Zauberflöte and cover Vodník in Dvořák's Rusalka. He has been featured in Beethoven's Symphony No. 9 with Baltimore Choral Arts Society, Monteverdi's Vespers of 1610 with American Bach Soloists, and Handel's Messiah with Washington Bach Consort.
A Master of Music graduate of Peabody Institute, William is also co-founder of Parea Series—a digital performance series combining music, innovative theater, and lively discussion—in which he is not only a principal performer but responsible for filming, video editing, and lighting design.