Carl & Sally Gable Music Director
Arthur Fagen
Arthur Fagen has been the Carl and Sally Gable music director at The Atlanta Opera since 2010, and continues to be in great demand as a conductor of symphony and opera both in Europe and the United States. He is a regular guest at the most prestigious opera houses, concert halls, and music festivals at home and abroad, and his career has been marked by a string of notable appearances including the Metropolitan Opera, Lyric Opera of Chicago, Staatsoper Berlin, Munich State Opera, Deutsche Oper Berlin, and the New York City Opera.
From 1998 to 2001, Fagen was invited regularly to be guest conductor at the Vienna State Opera. On the concert podium, Fagen has appeared with internationally renowned orchestras, including the Baltimore Symphony Orchestra, the Czech Philharmonic, Munich Radio Orchestra, Tokyo Philharmonic, Orchestre de la Suisse Romande, Deutsche Kammerphilharmonie, and the RAI Orchestras of Turin, Naples, Milan, and Rome. From 2002 to 2007, he was the music director of the Dortmund Philharmonic Orchestra and Opera. In 2008, Fagen was appointed as professor at Indiana University in Bloomington.
A former assistant of Christoph von Dohnanyi (Frankfurt Opera) and James Levine (Metropolitan Opera), he served as principal conductor in Kassel and Brunswick, as chief conductor of the Flanders Opera of Antwerp and Ghent, as music director of the Queens Symphony Orchestra, and as a member of the conducting staff of the Lyric Opera of Chicago.
Fagen was born in New York and studied with Laszlo Halasz, Max Rudolf (Curtis Institute) and Hans Swarowsky. Fagen has an opera repertoire of more than 75 works and has recorded for Naxos and BMG. The recent Naxos recording of Martinůs works was awarded Editor's Choice in the March 2010 issue of Gramophone Magazine.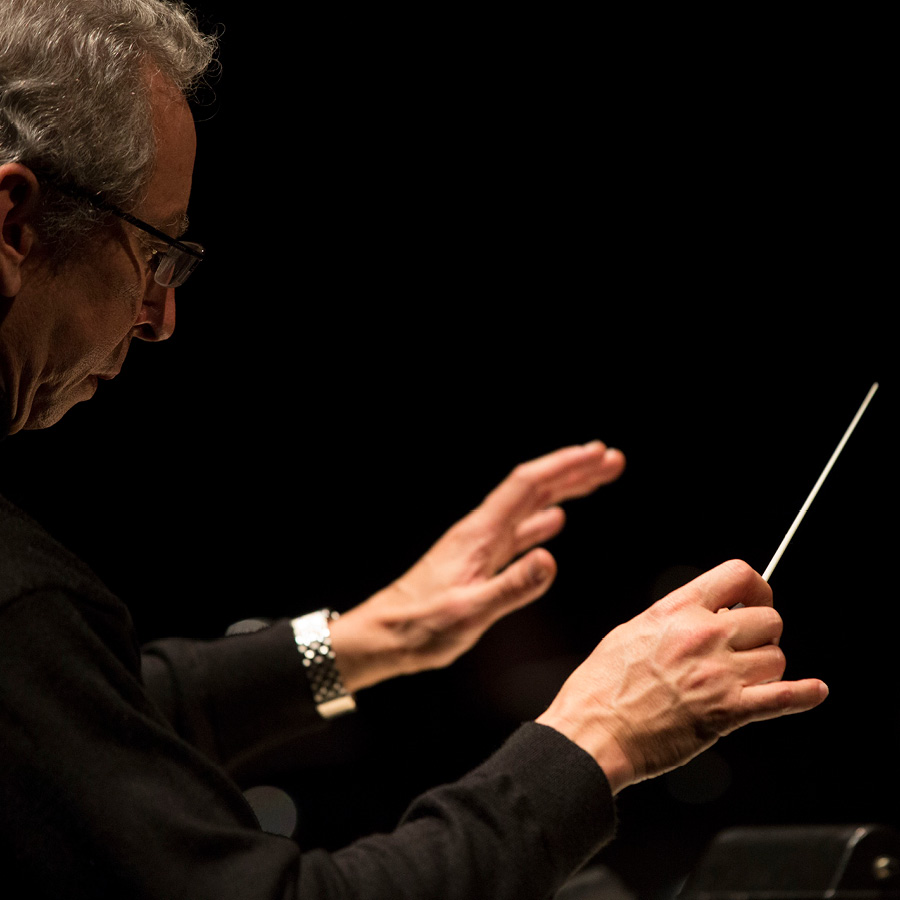 The Carl & Sally Gable Music Director
Arthur Fagen
Violin
Peter Ciaschini
The Loraine P. Williams Orchestra Concertmaster Chair
Helen Kim
Assistant Concertmaster
Fia Durrett
Principal Second Violin
Adelaide Federici*
Assistant Principal Second Violin
Edward Eanes
Felix Farrar
Robert Givens
Patti Gouvas
Lisa Morrison
Shawn Pagliarini
Anastasia Petrunina
Virginia Respess-Fairchild
Patrick Ryan
Angèle Sherwood-Lawless
Jessica Stinson
Rafael Veytsblum
Viola
William Johnston
Principal
Elizabeth Derderian-Wood*
Assistant Principal
Ryan Gregory
Julie Rosseter
Karl Schab
Joli Wu*
Cello
Charae Krueger
Principal
Hilary Glen
Assistant Principal
David Hancock
Mary Kenney
Cynthia Sulko
Bass
Lyn DeRamus
Principal
Emory Clements
Christina Ottaviano
Flute
James Zellers
Principal
Kelly Bryant
Oboe
Diana Dunn
Principal
Christina Gavin
Clarinet
David Odom
Principal
John Warren
Bassoon
Ivy Ringel*
Principal
Debra Grove
Horn
David Bradley
Principal
Jason Eklund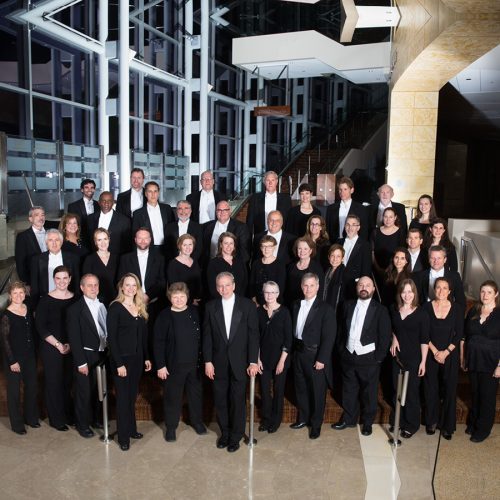 Trumpet
Yvonne Toll
Principal
Hollie Lifshey
Trombone
Mark McConnell
Principal
Richard Brady
Bass Trombone
Tuba
Donald Strand
Principal
Timpani
John Lawless
Principal
Percussion
Mike Cebulski
Principal
Harp
Susan Brady
Principal
Personnel Manager
Mark McConnell
*on leave


Musicians employed are represented by the American Federation of Musicians of the United States and Canada.