The Atlanta Opera strives to expand the experience of its patrons with memorable and exciting performances reflecting the highest musical and theatrical standards, while supporting community and educational programs. Your support will help us to make the difference in the lives of children and adults in Atlanta and across Georgia. There are many ways to make your tax-deductible contribution to The Atlanta Opera.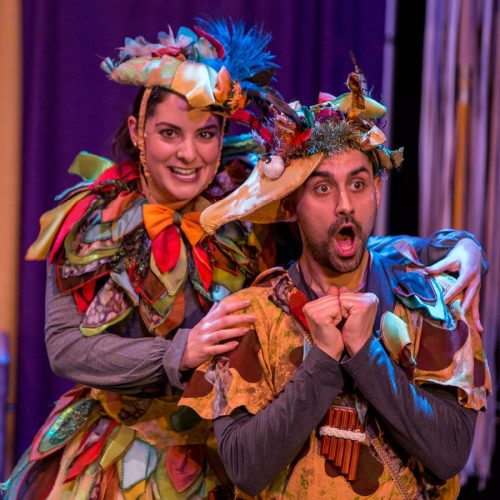 Planned giving can offer considerable tax savings while providing continual income for The Opera. Legacy contributions include bequests, living trusts, life insurance, and retirement plans.
The Atlanta Opera donors have a tradition of making gifts to the Annual Fund to sustain our mission of enriching lives through the power of opera. We are grateful for their generous support. There are many ways for you to support The Opera for years to come. Become a member of the Barbara D. Stewart Legacy Society.
Read More About The Barbara D. Stewart Legacy Society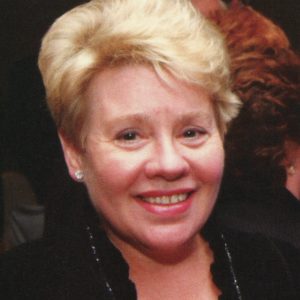 The Barbara D. Stewart Legacy Society
According to all who knew her, Barbara Stewart had passion for life, and gave her all to those things dear to her heart. She loved to travel, and crossed the globe to destinations including southeast Asia, China, Tibet and India, as well as Canada and New Zealand, which she toured by motorcycle. In her journeys throughout the U.S. and Europe, however, opera was the major focus.

She loved The Atlanta Opera and served on the company's board as Treasurer, Vice President, and President at various times. Thanks to her professional background in economics, strategic planning, and financial analysis, she understood the company challenges, but also its strengths and its potential. She invested both her time and her gifts to ensure the Opera's future.

The Atlanta Opera lost a tremendous friend when Barbara passed away in 2010, and the Company misses the petite, quiet woman with the warm smile entering the theatre before a performance. We miss seeing the little twinkle in her eye as she cast a sideways glance as she walked through the lobby. However, we have learned much from her steely determination to see The Opera succeed, which it has thanks in large part to Barbara's contributions of her time, her leadership, and the examples she set for the rest of us to follow.

Here are just three things we learned from Barbara:
If you are going to succeed you must think. Don't make decisions based on emotion; base the decision on a clear need, a plan of action, then engage the right people, follow through, evaluate the outcome and adjust the plan when necessary.
Invest your time in what educates, entertains and inspires. Opera uses the human voice and glorious orchestration to tell stories. Opera can reflect humanity at its best and sometimes at its worst. Opera can open our minds to different perspectives and ideas. Opera can make our spine tingle, make us laugh, make us feel compassion and empathy, and sometimes it makes us cry.
Give a gift that continues long after you have left this earth, and leave a planned gift in your will. Barbara did what she challenged others to do – she left a gift toThe Atlanta Opera, a gift that allowed the company to survive the recession, helped grow the endowment, provided immediate financial resources for the operations of the company, and set the stage for the company's future. This became her legacy.
We would like to thank Barbara for the woman she was, the advice and counsel she provided, and the gifts she gave toThe Atlanta Opera.

In honor of Barbara's many contributions toThe Atlanta Opera, our planned giving division, the Encore Society, has been renamed the Barbara D. Stewart Legacy Society.

How will you like to be remembered?

Information contained herein was accurate at the time of posting. The information on this website is not intended as legal or tax advice. For such advice, please consult an attorney or tax advisor. Figures cited in any examples are for illustrative purposes only. References to tax rates include federal taxes only and are subject to change. State law may further impact your individual results.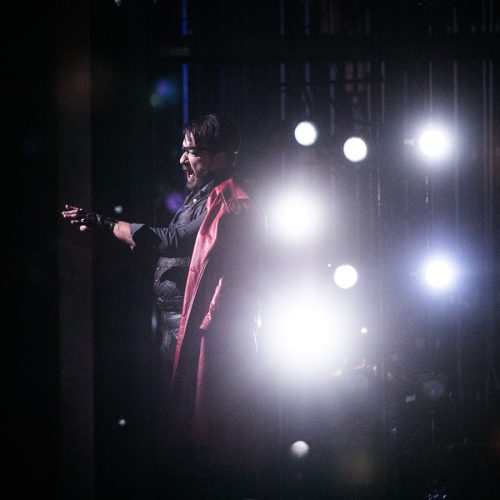 Corporate, foundation, and government organizations are essential to The Opera. The Atlanta Opera is grateful for their contributions and acts upon their commitment through great performances and important community initiatives each season.