Vehicles for Planned Donations
Donations That You Can Make Now
You can make a donation of cash, securities, assets, or charitable lead trust now. See the beneficial results of your immediate gift and maximize your income tax savings.
Donations That You Can Make After Your Lifetime
A deferred gift is a planned contribution that you can arrange now to benefit The Atlanta Opera later. Your unique personal circumstances may dictate this strategy, especially if you are contemplating a bequest, life insurance policy, or IRA. Your gift can be your legacy to The Opera.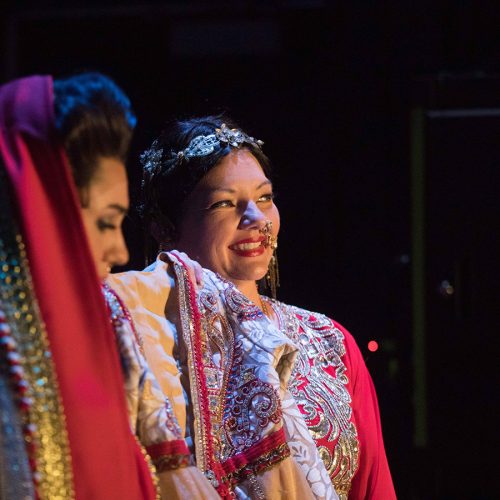 The Atlanta Opera sincerely appreciates your generous support and belief in our mission of bringing the highest quality opera productions and education to our community. By leaving your legacy to The Atlanta Opera, you will receive the satisfaction of supporting an art form you care deeply about, while providing a foundation for the future of opera for generations to come.
Please include The Atlanta Opera in your estate plans and become a member of The Encore Circle.
Membership in the Encore Circle has benefits including:
Your name featured on the Encore Circle page in each mainstage production program
Exclusive extras throughout the year
Anonymous
Mr. & *Mrs. Shepard B. Ansley
Mrs. Wallace F. Beard
Mr. Montague L. Boyd, III
Ms. Mary D. Bray
Mr. Robert Colgin
Martha Thompson Dinos
Arnold & Sylvia Eaves
Ms. Dorothy E. Edwards
*Heike & Dieter Elsner
Carl & Sally Gable
Peg Simms Gary
Mr. & Mrs. Sidney W. Guberman
Ms. Judy Hanenkrat
Mr. Hilson Hudson
* deceased
Mrs. Joseph B. Hutchison
Mr. J. Carter Joseph
Mr. Alfred D. Kennedy
Ms. Corina M. LaFrossia
Mr. & Mrs. John G. Malcolm
Mr. Robert L. Mays
Mr. & Mrs. Allen P. McDaniel
Mr. & Mrs. Jack C. McDowell
Mr. & Mrs. Craig N. Miller
Miss Helen D. Moffitt
Mr. J. Robert Morring
Clara M. & John S. O'Shea
Mrs. Polly N. Pater
Mr. William E. Pennington
Mr. Bruce Roth
Ms. Hazel Sanger
Mr. D. Jack Sawyer, Jr.
Elizabeth Morgan Spiegel
Dr. Jane T. St. Clair
& Mr. James E. Sustman
Mr. & Mrs. Thomas H. Teepen
Dr. & Mrs. Harold Whitney
Rhys T. Wilson
Ms. Bunny Winter
& Mr. Michael Doyle, J.D.
*Mr. & *Mrs. Charles R. Yates Sr.
Mr. Charles R. Yates, Jr. & Mrs.
Mary Mitchell Yates
Let us help you design a plan that will ensure your clients find the charitable arrangements that best meet their needs. Please contact Rae Weimer (Director of Development) at 404-343-7125 or rweimer@atlantaopera.org if your client is interested in including The Atlanta Opera in their long term plans.
Legal Name: The Atlanta Opera, Inc.
Tax I.D. Number: 58-1371843
Incorporated In: 1979
Our Development team is responsible for fundraising and taking care of our valued sponsors and donors.