The Atlanta Opera strives to make opera accessible through a variety of diverse programming and community partnerships in and around Metro-Atlanta.
Program Overview
Upcoming Events & Programs

Annual Programs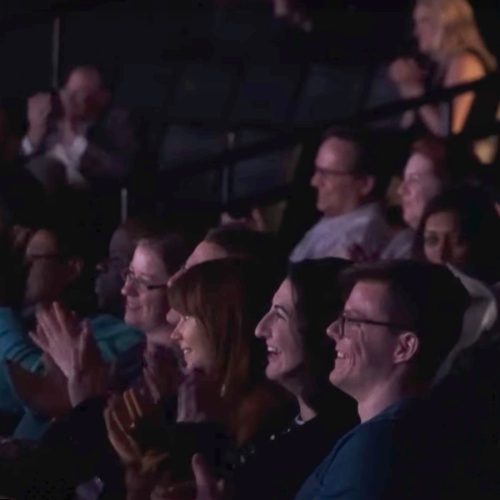 We are excited to partner with the Atlanta BeltLine Partnership for Belting on the BeltLine. ​This new collaboration ​will bring free operatic performances to open-air locations and schools along the Atlanta BeltLine, including the Atlanta Opera Studio Tour productions of The Magic Flute and The Barber of Seville, and a series of "pop-up" mini-performances. Stayed tuned for performance information and dates coming soon!
Funding for Belting on the BeltLine provided by the Building Community Network's Collaborative Innovation Grant, led by the Georgia Center for Nonprofits and The Home Depot Foundation.
UPDATE: Due to the threat of inclement weather, this performance was cancelled. A new date and time will be determined soon.
Perhaps one of the most famous operas of all time, The Barber of Seville features opera's most famous barber, Figaro, who plays the role of translator as Rossini's witty, sparkling score takes center stage. Perfect for the whole family, this 45-minute adaptation will be performed in Spanish and English and demonstrates the power of love to triumph over adversity of every kind.
Presented as part of the Belting on the BeltLine series, a collaboration between The Atlanta Opera and the Atlanta BeltLine Partnership.

Free & open to the public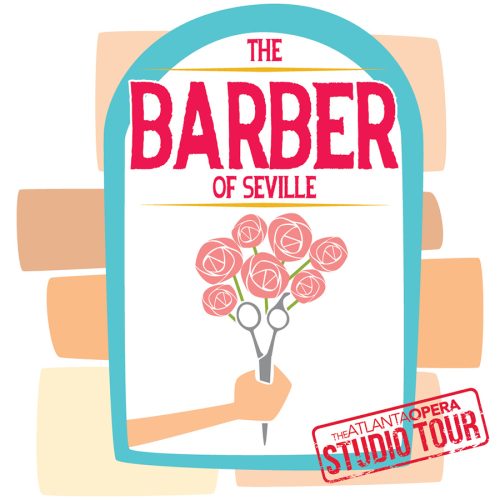 Saturday, October 27, 2018 at 10 a.m. and 1 p.m. | Atlanta BeltLine | Westside trail, Eastside trail
The Atlanta Opera and the Atlanta BeltLine invite you to join Our Walk to Healing: An Immersive Performance and Processional. The collaborative performance takes place on the West side and Eastside BeltLine trails surrounding Dr. Karcheik Sims-Alvarado's civil rights exhibit and features narration from historian Dr. Karcheik Sims-Alvarado and musical performances from soprano Jamye Alilaw and soprano Minka Wiltz. Attendees are invited to celebrate survival and healing by dressing up as little or as much as they like in attire reflective of the Civil Right Movement era.
Presented as a collaboration between The Atlanta Opera and the Atlanta BeltLine Partnership.

Free & open to the public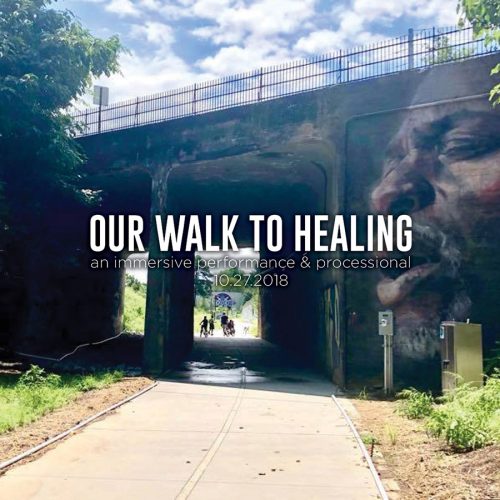 Sunday September 16, 2018 at 6 p.m. | Art Farm at Serenbe | 10455 Atlanta Newnan Road, Palmetto, GA, 30268
Art Over Dinner featuring Atlanta Contemporary & The Atlanta Opera
Collaborative performance by soprano Jayme Alilaw and multi-disciplinary artist Masud Olufani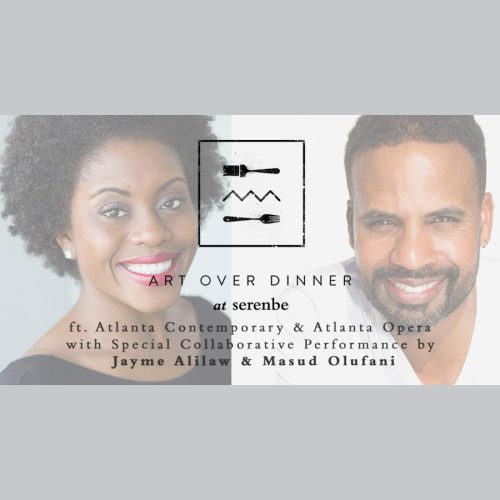 Sunday in the Park at Oakland
We are excited to be a part of the 40th annual Sunday in the Park at Oakland festival! Soprano Jayme Alilaw and pianist and composer B.E. Boykin will perform spirituals and works by African American composers as a part of the celebration.
Free & open to the public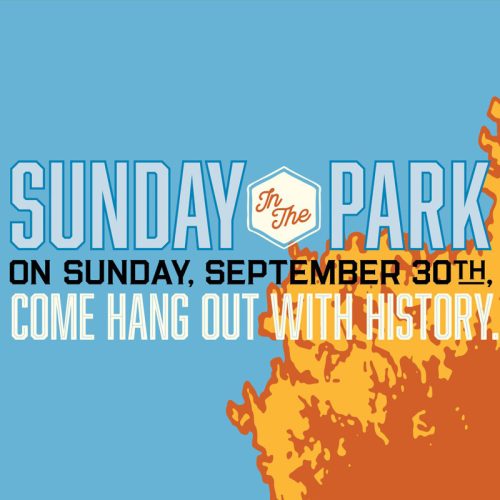 Lunch & Learn Season Preview
Join the Atlanta Opera's Associate Conductor and Chorus Master Rolando Salazar for an informative and engaging preview of the 2018-2019 mainstage season. The diverse season includes Bernstein's West Side Story, Jake Heggie's Dead Man Walking, Tchaikovsky's Eugene Onegin, and Verdi's La Traviata.
Free & open to the public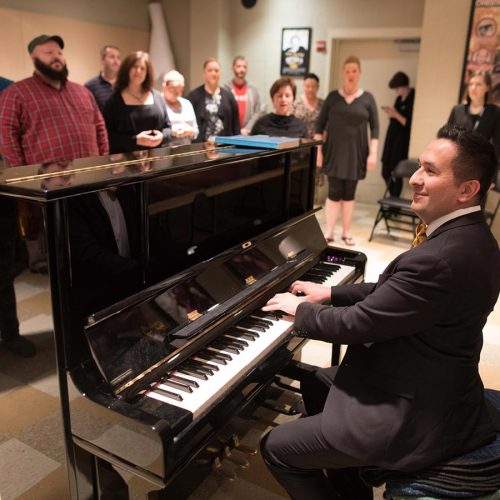 Thursday, November 1, 2018 at 7:30pm | Cobb Energy Centre
Newly minted Chorus Master Rolando Salazar will host the annual season preview concert (formerly Opera with an Edge) on stage at Cobb Energy Centre, featuring a brand new class of young artists from our Atlanta Opera Studio and a few special guests. FREE for subscribers (reservations required), $8 for non-subscribers.
This season's preview concert will be an entertaining evening that will include the most memorable musical moments from West Side Story, Dead Man Walking, Eugene Onegin, and La traviata, all performed live at the Cobb Energy Centre.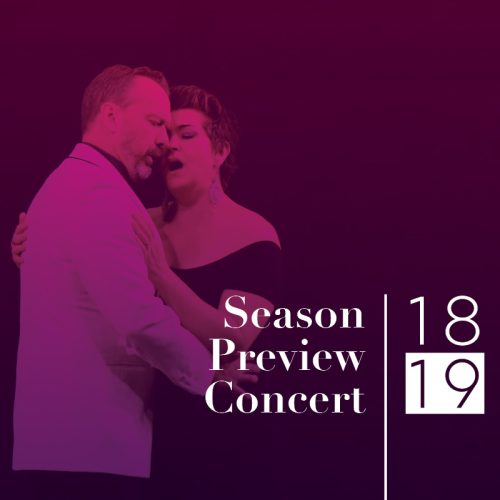 Join us one hour prior to the start of each mainstage performance for an informative talk about the evening's opera. Learn the story behind the opera and what inspired the composer and librettist. Conducted by artists and opera aficionados, pre-opera talks give you a better understanding of the opera and a boost of energy before the curtain goes up. FREE with your ticket; seating is general admission.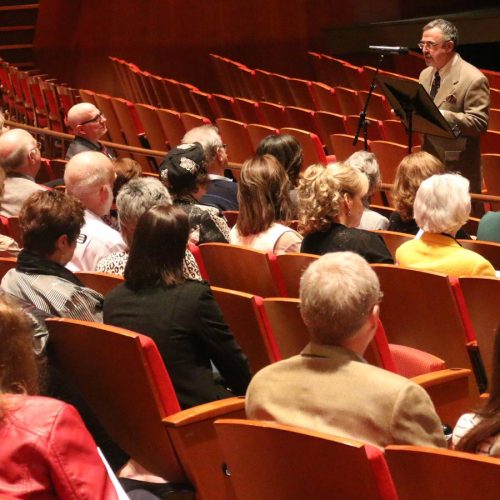 Veterans & Current Military
Experience the art form that has it all – music, drama, comedy, dance, big sets, intricate costumes and storylines ripped right from the headlines!
The Atlanta Opera would like to invite all veterans and current military servicemen and women to attend each of our main stage productions for FREE, including West Side Story, Dead Man Walking, Eugene Onegin, andLa traviata. 
Reserve your two free tickets now by filling out the form below. Tickets must be reserved at least seven days in advance of the performance, and will be mailed to the address provided. Each performance happens live at the Cobb Energy Performing Arts Center.
(Maximum of two tickets per household.)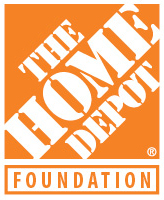 With generous support from The Home Depot Foundation, The Atlanta Opera is able to offer these free benefits to veterans, active duty and military families. The Home Depot Foundation and The Atlanta Opera thank you for your service.