Cast
Susan Bullock
Judith
Michael Mayes
Duke Bluebeard
Creative
Stephen Higgins
Conductor
Daisy Evans
Stage Director
Adrian Linford
Scenic/Costume Designer
Jake Wiltshire
Lighting Designer
Bruno Baker
Assistant Director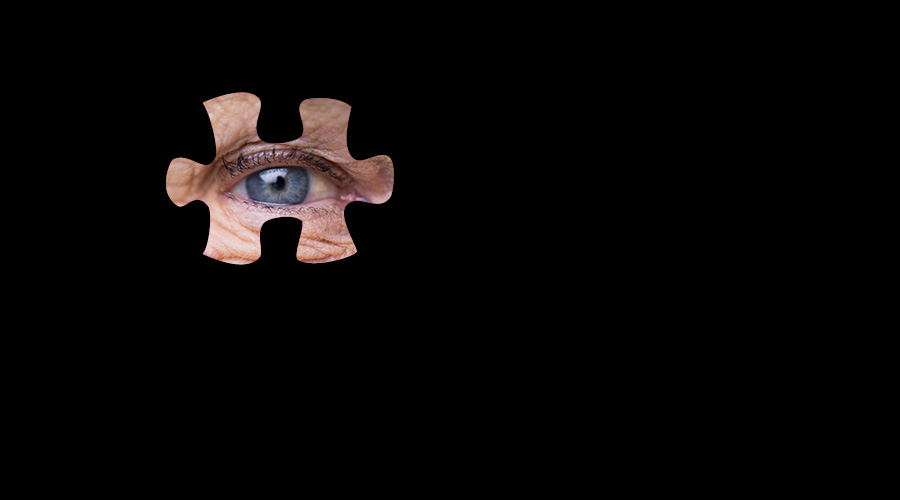 Composer: Béla Bartók
Librettist: Béla Balázs
English Adaptation: Daisy Evans
Premiere: May 24, 1918, Royal Hungarian Opera House, Budapest, Hungary
Bartok's riveting one-act opera is given new life in this production from England's Theatre of Sound. In a departure from the original folktale, a husband and wife deal with the implications of dementia. Instead of doors masking Bluebeard's true soul, the audience encounters Judith's fraught relationship with her memories and its effect on her husband.
Sung in English in a newly-commissioned translation, the production features a stellar cast including internationally renowned singers Susan Bullock and Michael Mayes in the principal roles of Duke Bluebeard and Judith. Players from the Atlanta Opera Orchestra will be featured in a new chamber orchestration.
Performed in English with English Supertitles
Bluebeard's Castle is a one-act expressionist opera by Hungarian composer Béla Bartók. The original libretto was written by Béla Balázs, a poet and friend of the composer. The opera lasts only a little over an hour and there are only two singing characters onstage: Bluebeard, and his wife Judith.
In the original Hungarian version, the two have just eloped, and Judith is coming home to Bluebeard's castle for the first time. Often described as a Gothic horror story, the story finds Judith uncovering Bluebeard's sordid past and previous wives through the exploration of locked doors.
In the version performed in Atlanta, adapted from the Theatre of Sound in London, Judith and Bluebeard are grappling with the ramifications of Judith's worsening dementia. The former "wives" she uncovers throughout the piece are in fact, memories of her past self.
In an interview with Opera Today, Daisy Evans, who adapted the libretto to English, explained, "It feels as if I've known the opera forever, and I've directed it in various forms – with the National Youth Orchestra and with Silent Opera [the company she founded to present explorations of staging and sound design in immersive productions of classic operas], and in 2019, again working with Stephen, in Castello di Potentino in the middle of Tuscany. And, every time there has seemed a mis-match between the Gothic elements of the story, such as the blood-stained keys, and Bartók's music. The music is just too beautiful – it expresses the psychologies of the protagonists, it's about love and loss and emotion. Bartók's score is different to other representations of the tale. It's more symbolic. So many productions present Bluebeard simply as a murderer of young women, but I can't reconcile the music to this characterisation."
In relation to her adaptation of the text, she added that the team "destroyed none of the original … it's true to the original Hungarian, which is beautiful, abstract and ambiguous. The libretto doesn't excavate Bluebeard's character deeply. It's a desperately sad experience for both of them, a terrible process. The 'locked doors' suggest a 'terror mentality'. In reinventing, we've kept that familiar mystique but have taken the really precise specificity of the rooms in Bluebeard's castle – the torture chamber, the armoury, the treasury – and applied them to moments in one's life: the raising of a child, a marriage day, an argument. Often productions of the opera make Bluebeard seem rather passive but when the doors are opened, he is proud of his dominions. And, at the close three times, in a blank and monotonous tone, she says, "no more": it is Judith who doesn't want any more doors – in our reimagining, portals to memory – to be opened. And, we haven't been literal: Judith doesn't enter the chambers – each door is an atmosphere."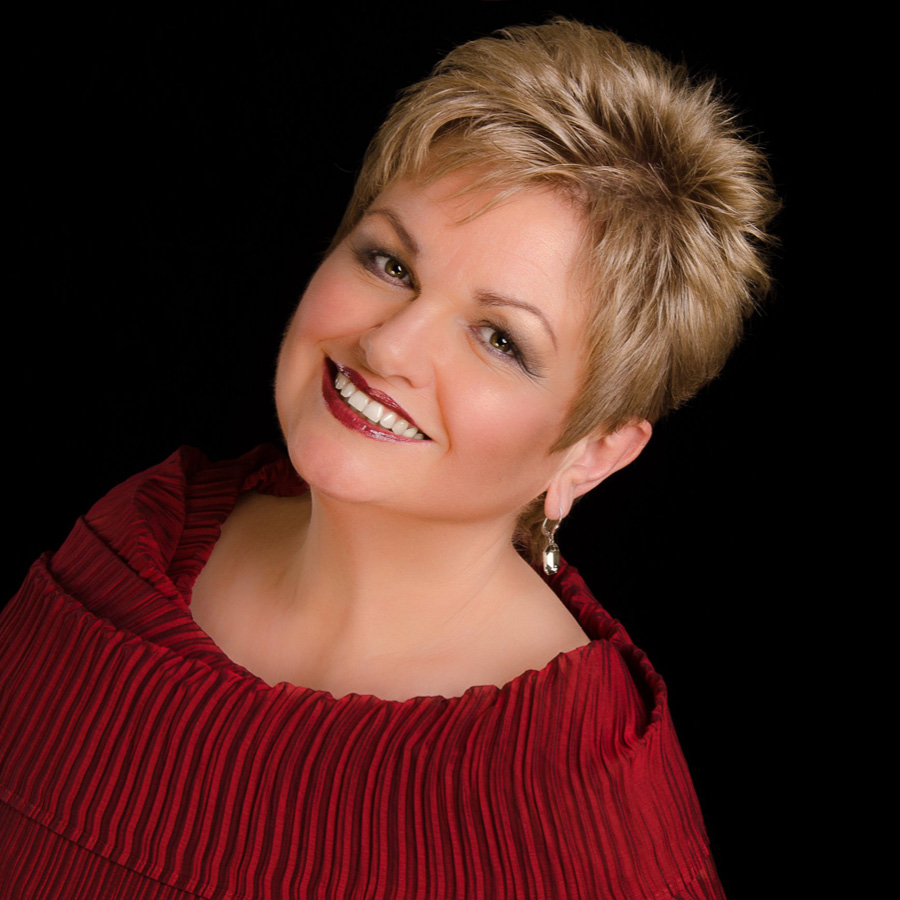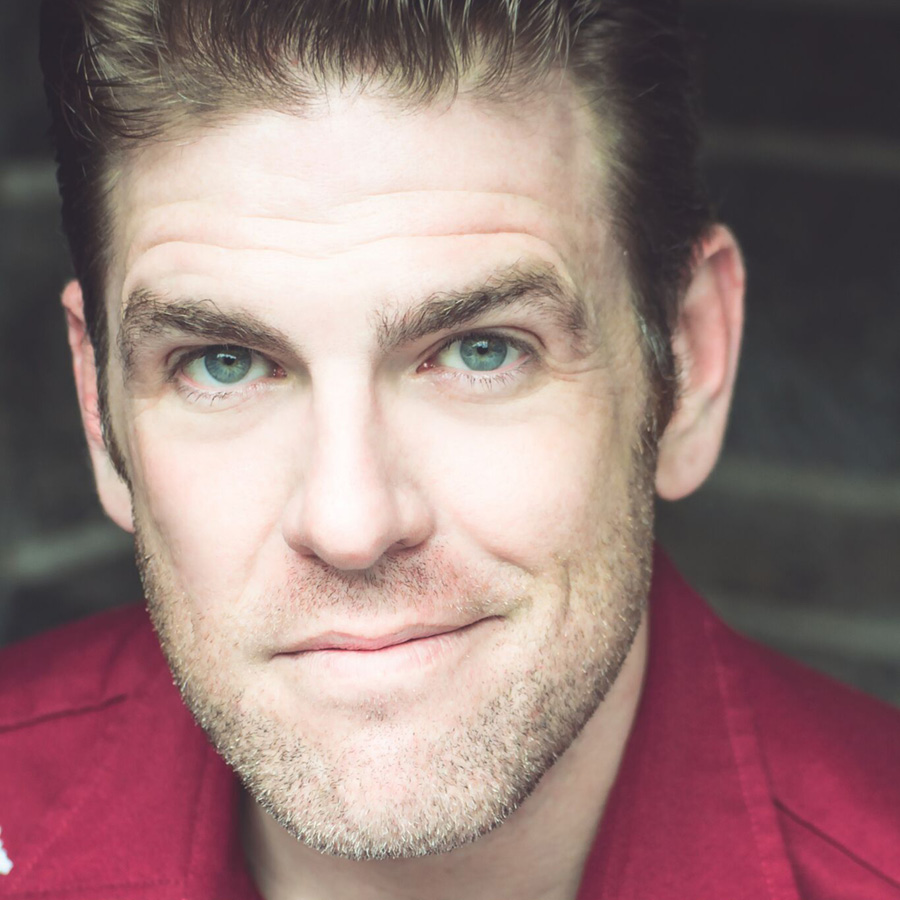 Sponsored by the Molly Blank Fund of the Arthur M. Blank Family Foundation
The Discoveries series
The Discoveries series is dedicated to audience members who are seeking new works, new ideas and fresh perspectives. These are not your standard operas.
Locations
As part of The Opera's effort to bring opera to new audiences all over Atlanta, these productions are performed in exciting alternative venues that we don't traditionally perform opera in.
Supertitles
Many operas are in a foreign language. Supertitles are similar to subtitles in a film, except they are projected above the stage. These translations will help you follow what's happening on stage.
What to Wear
There is no dress code at The Opera and you will see everything from jeans to evening gowns and formal suits. Most people use it as a chance to enjoy dressing up in their own style.
Arriving in Good Time
If you are late, you will have to sit the first act in the back and then in the intermission ushers will show you to your seat. Plan ahead to arrive with extra time.
Enhance Your Visit
Backstory
Discoveries series performances include events either before or after the performance. As part of the Backstory program, these experiences allow audience members to learn more about the opera, open a conversation around important topics, and participate with the cast in conversation, dancing, and many other formats. Free for ticket holders.
Familiarizing Yourself with the Story
Because of the foreign languages, classical music, and often complex plots, you will very likely enjoy the performance better if you spend a few minutes familiarizing yourself with the story and characters in advance. Some people even like to listen to the music in advance and others prefer to let it wash over them during the show and perhaps look it up afterwards.
Béla Bartók
Béla Viktor János Bartók was a Hungarian composer, pianist, and ethnomusicologist. He is considered one of the most important composers of the 20th century; he and Franz Liszt are regarded as Hungary's greatest composers (Gillies 2001). Through his collection and analytical study of folk music, he was one of the founders of comparative musicology, which later became ethnomusicology.
Courtesy Opera America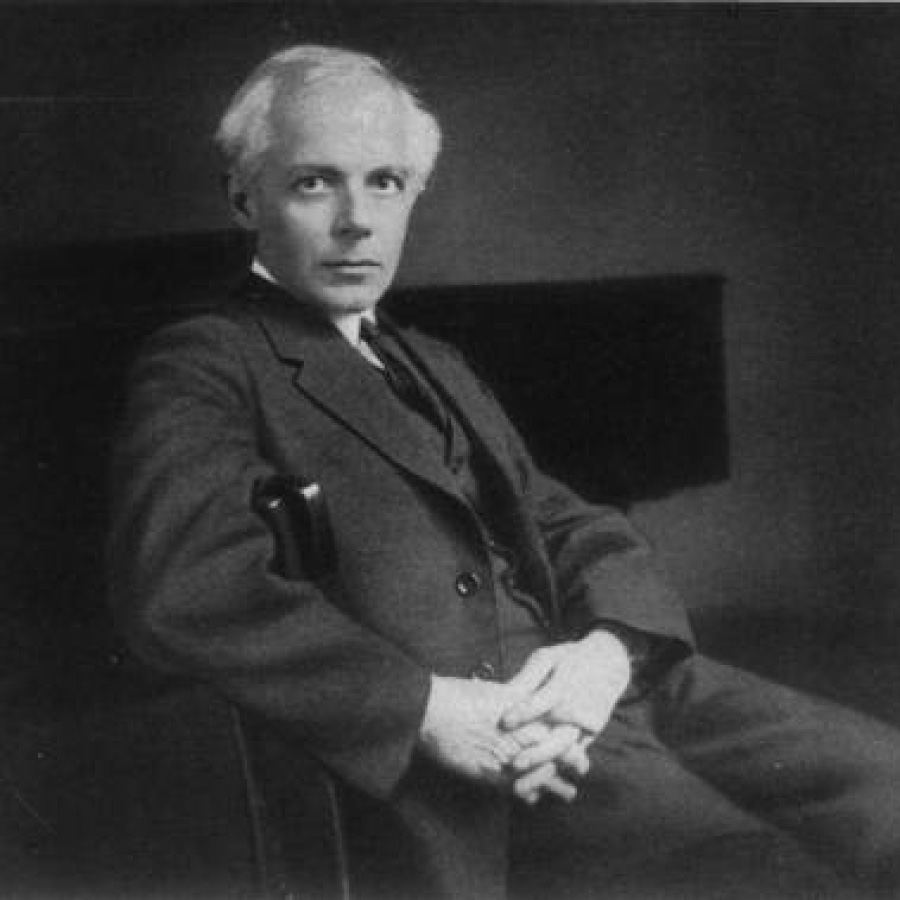 Stephen Higgins
Stephen Higgins studied at Oxford University, the Guildhall School of Music and Drama and the National Opera Studio in London and is a conductor who has worked extensively in major opera houses and festivals both in the United Kingdom and abroad.
He spent his early professional career on the music staff of Royal Opera House, Covent Garden, Glyndebourne and English National Opera and has worked on a wide variety of repertoire, ranging from Monteverdi, Mozart, Puccini, John Adams and Stephen Sondheim.
He has conducted many world premieres: The Way Back Home, a children's opera at the Young Vic directed by Katie Mitchell, which he revived at the Opera de Paris at the Bastille; Dr Dee by Damon Albarn, directed by Rufus Norris, which he conducted both for the Manchester Festival and at ENO, and recorded for EMI; and The Duchess of Malfi by German composer Torsten Rasch, which was a collaboration with ENO and the theatre company, punchdrunk.
Read More
Equally at home in standard operatic repertoire, Stephen has conducted Owen Wingrave for the Opera de Paris; The Magic Flute for ENO; L'Elisir d'amore for Opera Holland Park; Don Giovanni for the Porto festival; La bohème, Hansel and Gretel, and The Magic Flute for young singers' company, Co-opera-co.
He also has an interest in music theatre, working with Sondheim on revivals of A Little Night Music and Sunday in the Park with George at the Châtelet theatre in Paris, and conducting The Phantom of the Opera in London's West End.
Stephen is also considerably in demand as a vocal coach and as guest chorus master for opera companies up and down the country and he appeared on the recent Mestro at the Opera on BBC2 as mentor to Josie Lawrence.
Other notable performances include another world premiere, Tansy Davies' Between Worlds at the Barbican; conducting Crazy For You by Gershwin for Gothenburg opera; musical supervision for theatre pieces at the National Theatre in London and at Theatre La Criée in Marseille.
Since January 2016 Stephen has been Head of Music at Bergen Nasjonale opera in Norway. He has conducted Hansel and Gretel and Carmen for the company and has assisted visiting conductors on productions of Madama Butterfly, Il Turco in Italia, Otello, Peter Grimes, and Messiah.
Stephen regularly works with young artist programs and opera students at the main conservatories both in the UK and abroad.
Other notable engagements include conducting Massenet's Thais for Chelsea Opera Group; Candide and Carmen in Norway; and creating a new theatrical version of Disney's Fantasia for The Vaults theatre in Waterloo.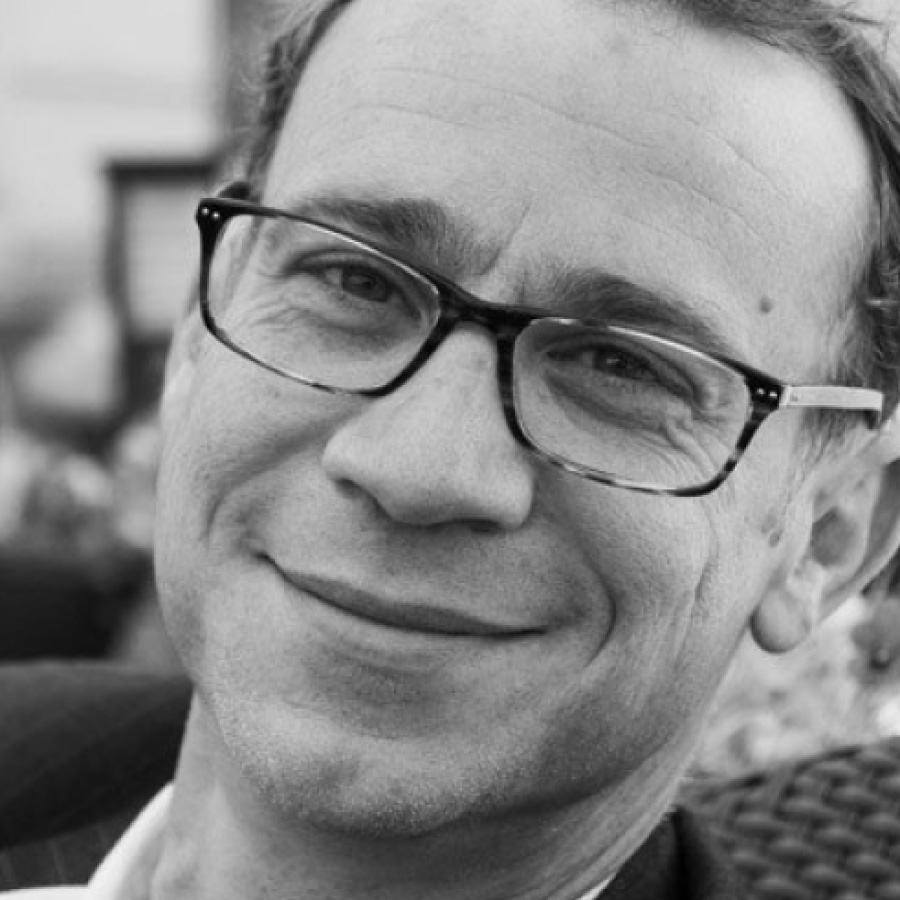 Daisy Evans
Daisy Evans works in opera, film and theatre as a director and writer. She is the recipient of the Sky Arts Futures Fund for her work as an opera director, specifically for founding and creating the innovative Silent Opera. She has been nominated for Young Director at the International Opera Awards and won Best Opera Production for her production of Cosi Fan Tutte at the OffWestEnd Awards 2012.
Her notable productions include Bluebeard's Castle with Theatre of Sound; a film of The Telephone for the Edinburgh International Festival and Scottish Opera; Strozzi a scratch performance of a play at Shakespeare's Globe; Don Pasquale for Welsh National Opera; Opera Highlights for Scottish Opera; Disney Fantasia for The Vaults and Disney; La Traviata for Longborough Festival Opera; King Arthur and the Fairy Queen for the Barbican and Academy of Ancient Music Carmen Remastered for the Barbican and Royal Opera House; Cosi fan tutte for Bury Court Opera; Falstaff for Wilton's Music Hall and Fulham Opera; Wakening Shadow for Glyndebourne Festival Opera; and Der Fliegende Hollander for Fulham Opera.
Read More
As Founder Director of Silent Opera, Daisy has directed a new version of Humperdinck's Hansel and Gretel, Janáček's The Cunning Little Vixen, Mozart's Don Giovanni, Monteverdi's L'Orfeo, Puccini's La bohème and Purcell's Dido and Aeneas. Silent Opera has toured internationally, and co-produced with British Youth Opera, English National Opera, Fondazione Haydn and Beijing Music Festival. As Librettist, she has written English versions of Bluebeard's Castle, Hansel and Gretel, Don Pasquale, The Cunning Little Vixen, Don Giovanni, L'Orfeo, and La bohème.