Cast
Jarrett Ott
Don Giovanni
Mane Galoyan
Donna Anna
Duke Kim
Don Ottovio
Creative
Kristine McIntyre
Stage Director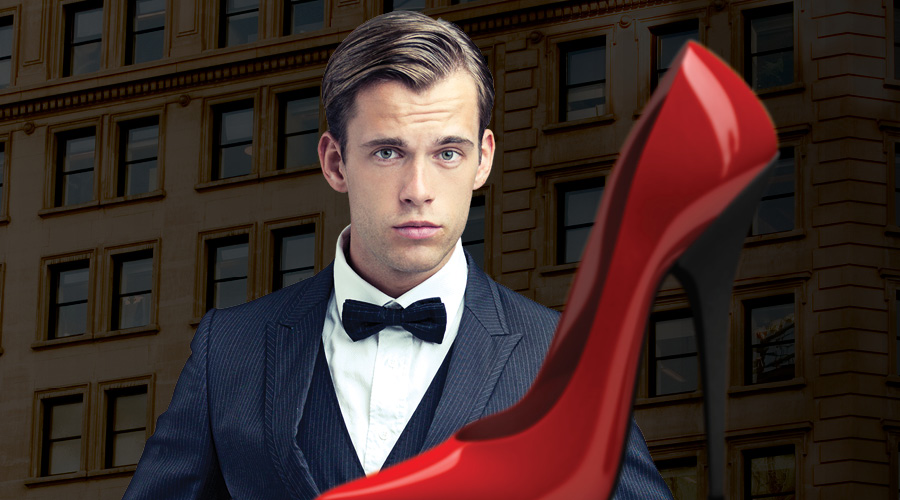 Composer:  Wolfgang Amadeus Mozart
Librettist: Lorenzo Da Ponte
Premiere Date: October 29, 1787, Estates Theatre, Prague
The murderous Don Giovanni deceives women with impunity, leaving destruction in his wake. This Don Juan is not just a rakish cad but someone much more sinister. Mozart and Da Ponte's masterwork explores vengeance and unsatiable desire. Glamour, grit, and the glow of neon infuse this film noir production in which Kristine McIntyre directs the action on the stage and Atlanta Opera Music Director, Arthur Fagen, leads The Atlanta Opera Orchestra.
Sung in Italian with English Supertitles

Teachers with students may attend the final dress rehearsal for FREE
More Info >

Students, veterans, and active military with ID may purchase discount tickets two hours in advance at the Cobb Energy Centre
$25 – 35 per seat
ACT I
Leporello, Don Giovanni's servant, stands on guard outside the home of Donna Anna while Don Giovanni, disguised, is inside attempting to seduce her. As Leporello waits, he complains about his job. Suddenly, Don Giovanni comes running out of the palace. He averts his face from Donna Anna, not allowing his identity to be revealed. Donna Anna's father, the Commendatore, challenges Don Giovanni to a duel while Donna Anna runs to find Don Ottavio. Knowing that he could easily defeat the much older Commendatore, Don Giovanni refuses to fight him. The Commendatore persists. Don Giovanni kills the Commendatore. Don Giovanni and his servant flee the scene. When Donna Anna returns with Don Ottavio and finds her father dead, the two swear to get vengeance on Don Giovanni.
Read More
Leporello accuses Don Giovanni of living the life of a rogue. Don Giovanni silences him, denying him the right to speak freely ever again. Up to his old tricks, Don Giovanni confesses he has a new love. Leporello wants the name for the catalogue book where he lists his master's conquests — over two thousand throughout many lands! Donna Elvira, an ex-lover of Don Giovanni arrives. Don Giovanni tries to seduce her, she recognizes him and accuses him of his crime — loving and leaving. She too wants revenge. He escapes, leaving Leporello to handle the situation. Leporello tries to comfort her by showing her the list of the women Don Giovanni has seduced.
Later, Don Giovanni comes across a party of villagers celebrating the engagement of the young and beautiful Zerlina to a fellow named Masetto. Smitten with Zerlina, Don Giovanni invites her to his castle. Don Giovanni promises to marry her, proclaiming she is too good for the peasant Masetto. Having watched this scene, Donna Elvira rushes out of her house to stop Zerlina and Don Giovanni. She takes Zerlina away and tells her the truth about Don Giovanni.
Donna Anna and Don Ottavio encounter Don Giovanni and do not suspect that he is the Commendatore's murderer. Donna Elvira tries to tell the others who Don Giovanni is — a seducer and betrayer. Don Giovanni refutes her accusations and explains to Donna Anna and Don Ottavio that Donna Elvira is mad. Donna Anna suddenly recognizes Don Giovanni's voice as that of her attacker. Distraught, she tells Don Ottavio of the attempted rape. Don Ottavio now will devote himself to discovering the truth for his beloved Donna Anna.
Leporello again considers quitting but changes his mind when Don Giovanni congratulates him on the progress that he reports. Once again, Leporello saves Don Giovanni from ruin by getting Donna Elvira out of the way for the moment.
Masetto accuses Zerlina again of betraying him with Don Giovanni. Zerlina protests her innocence. Just as Masetto begins to believe her, they hear Don Giovanni approaching. Zerlina wants Masetto to run, arousing his suspicions again. Masetto hides in a corner to eavesdrop on Don Giovanni and Zerlina. Don Giovanni enters the garden and looks for Zerlina who is hiding from him. He finds her and tries to take her into the bushes?the bushes where Masetto is hiding! Don Giovanni's attempt to seduce Zerlina is temporarily stopped by Masetto. Don Giovanni invites Masetto and Zerlina into his castle for the masked ball.
Donna Elvira, Don Ottavio, and Donna Anna arrive at Don Giovanni's castle masked. They intend to expose Don Giovanni to everyone. Don Giovanni dances with Zerlina. The party is a debauchery. Masetto is forced to dance with Leporello while Don Giovanni maneuvers Zerlina into another room.
ACT II
Leporello still wants to leave his master. He agrees to stay after Don Giovanni buys him off. Don Giovanni then unveils a new love interest — Donna Elvira's maid. He orders Leporello to change cloaks with him. Donna Elvira appears on the balcony. Feeling sympathy for Don Giovanni (Leporello in disguise), she descends from the balcony. Leporello is amazed at how easy it is to entice her. Don Giovanni tells Leporello to hide his face, woo her, and take her away. Meanwhile, Don Giovanni moves on to romancing the maid. Don Giovanni is interrupted by Masetto and some peasants who are looking for Don Giovanni but don't recognize him in his disguise. Don Giovanni sends them away.
Zerlina and Masetto enter the courtyard where Leporello, to his chagrin, is pretending to romance Donna Elvira. All believe Leporello is Don Giovanni and start to gang up on him. Leporello finally must reveal who he really is. Donna Elvira is again hurt by this most recent betrayal.
Leporello meets Don Giovanni in the graveyard where he is hiding. Leporello arrives and tells Don Giovanni that he was almost killed. Don Giovanni replies that it would have been an honor. Don Giovanni tells Leporello of his latest adventure with the maid. The conversation between Don Giovanni and Leporello is interrupted by a frightening laugh from the statue of the Commendatore. Leporello reads with much fear the inscription on the statue's base: "Here I await the vengeance on the impious man who killed me." Acting unshaken, Don Giovanni asks Leporello to invite the statue to dinner. The statue accepts the invitation.
At Don Giovanni's castle, Donna Elvira begs Don Giovanni to give up his debauched life. He refuses. As she leaves, the statue arrives to join Don Giovanni for dinner. Don Giovanni hears Donna Elvira scream and orders Leporello to see what caused it. Leporello too is scared by this mysterious figure. He begs Don Giovanni to stay away. Don Giovanni opens the door and is amazed to see the statue. The statue offers Don Giovanni repentance. Don Giovanni refuses. The statue accepts his offer to dine together. The statue shakes hands with Don Giovanni and in so doing drags him to hell. Donna Anna, Donna Elvira, Don Ottavio, and Zerlina later look for Don Giovanni. Leporello explains what happened.
Don Ottavio asks Donna Anna for her hand. She agrees to marry him after one more year of mourning. Donna Elvira states that she will retire to a convent. Zerlina and Masetto go home for dinner. Leporello must find a new master.
– courtesy Opera America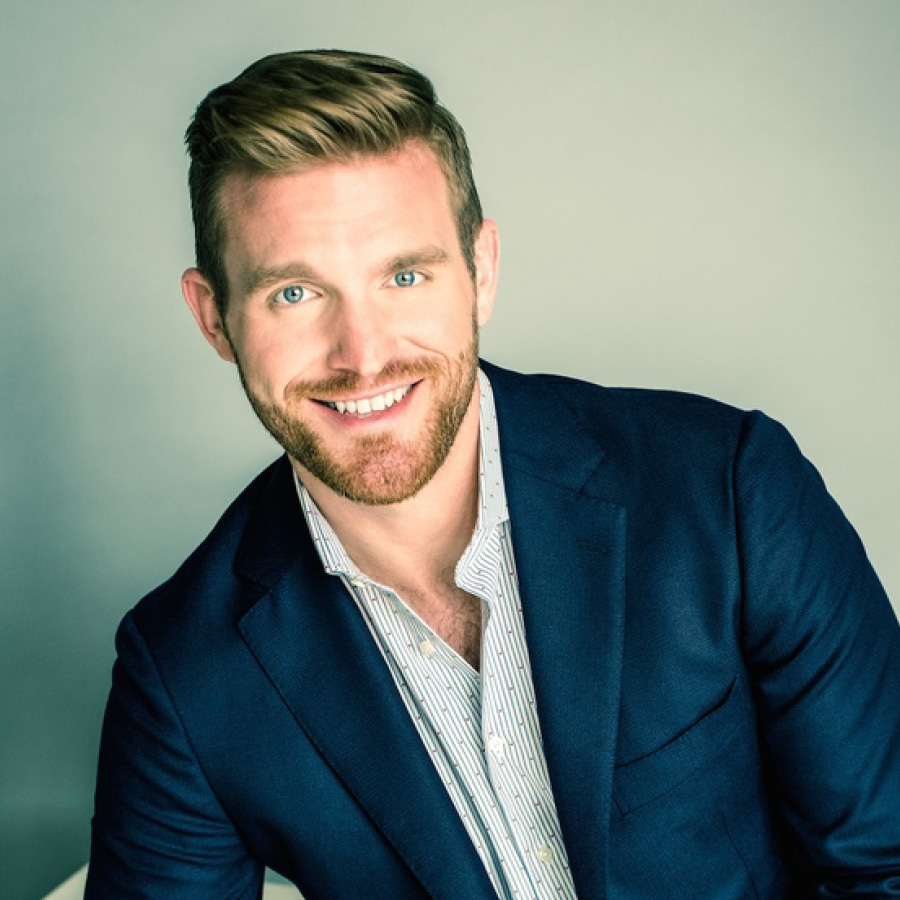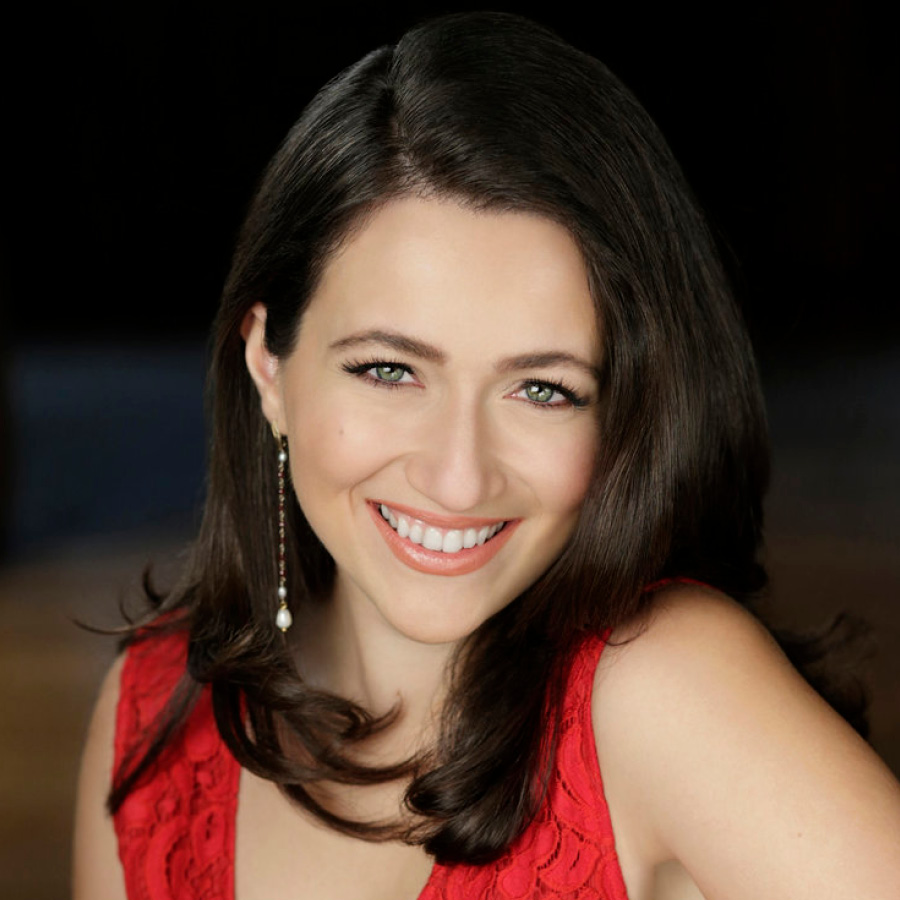 Newbie Guide
The Opera Experience
Operas on our mainstage are grand theatrical experiences. You can always expect the unexpected, and for our productions to be presented at the highest quality.
Supertitles
Many operas are in a foreign language. Supertitles are similar to subtitles in a film, except they are projected above the stage. These translations will help you follow what's happening on stage.
What to Wear
There is no dress code at The Opera and you will see everything from jeans to evening gowns and formal suits. Most people use it as a chance to enjoy dressing up in their own style.
Arriving in Good Time
If you are late, you will be escorted to the nearest late seating area. At intermission ushers will show you to your seat. Plan ahead to arrive with extra time.
Enhance Your Visit
Pre-Performance Talk
Learn about the history of the opera, the composer, and more from artists and opera aficionados. One hour prior to curtain. Free with your ticket!
Familiarizing Yourself with the Story
Because of the foreign languages, classical music, and often complex plots, you will very likely enjoy the performance better if you spend a few minutes familiarizing yourself with the story and characters in advance. Some people even like to listen to the music in advance and others prefer to let it wash over them during the show and perhaps look it up afterwards.
How is an Opera Staged?
Auditions
Actors first audition for roles up to a year in advance, or for more experienced artists, directors also invite them to play a role.
Rehearsals
Most of the rehearsals are held in our rehearsal hall, and not the actual theatre. The conductor begins orchestra rehearsals about a week and half before opening night. They have four rehearsals with the conductor, and then the singers are added into the mix.
Sets & Costumes
The Atlanta Opera Costume Shop alters the costumes to fit our singers. Sometimes they do have to make costumes if there aren't enough, or if there is nothing that fits, etc. Once the sets are in place, the cast begins rehearsing at the theatre. The Opera production staff works with staff at the theatre to get all of the lighting and technical aspects of the production together.
Sitzprobe & Dress Rehearsal
The orchestra comes together with the singers in a special rehearsal called sitzprobe. There are no costumes during the sitzprobe, this is mainly to hear the voices with the orchestra. There is a piano dress rehearsal, when the singers rehearse in full costume for the first time so they can get used to wearing them. Finally, all of the pieces are put together for two full dress rehearsals leading up to opening night.
Wolfgang Amadeus Mozart
(1756 – 1791)
Wolfgang Amadeus Mozart was born in Salzburg, Austria on January 26, 1756. Though he did not begin to walk until he was three years old, Mozart's talent for music soon became apparent. At the age of four, he could reproduce on the piano a melody played to him; at five, he could play the violin with perfect intonation; and at six he composed his first minuet.
As the young Mozart's reputation grew, his father Leopold realized the financial rewards that could arise from increased exposure of his son's talents. From that time on, Wolfgang and his sister Nannerl spent much of their childhood traveling through Europe. The rulers of Europe and England were astounded by Wolfgang's abilities of composition, improvisations, and sight reading. While the public admired Wolfgang for his talents, they disapproved quite heartily of his father, saying extensive voyages and frequent exhibitions were no life for the child.
Read More
Mozart become the concertmaster for the Archbishop of Salzburg in 1771. After spending frustrating and unproductive years serving the Archbishop, Mozart resigned. He promptly moved to Vienna where his creative energies flourished. There Mozart met and was influenced by Hayden, who came to love him like his own son. He told Leopold Mozart, "I consider your son to be the greatest composer I have ever heard."
In 1782, Mozart married Constanze Weber, the sister of his long-time love Aloysia. His father disapproved of his son's choice of bride and lifestyle. The newlyweds lived the carefree gypsy life constantly moving from house to house, spending money frivolously.
In 1784, Lorenzo Da Ponte presented Mozart the libretto for The Marriage of Figaro  and a long collaboration between the two began. Figaro  premiered in 1786 to an enthusiastic crowd. The two continued their initial success with another: Don Giovanni , which received its premiere in Prague in 1787. Later that same year, Wolfgang's father died, leaving the 31-year old alone for the first time.
The success of a revival of Figaro  in Vienna led to a commission from the Emperor Joseph II for Cosi fan tutte , again with Da Ponte, the premiere of which was a qualified success. In 1790, with the death of Joseph II, Mozart found himself out of favor with the new regime and plagued by his creditors. He was helped by Emanuel Shikander, who commissioned The Magic Flute  for his theater. Another commission came at this time, for La Clemenza Di Tito , but it did not help his situation, as it received mixed reviews.
Mozart's health waned and it was during this illness that he received his last commission. A mysterious stranger requested a requiem mass from the composer. Depressed and delirious, Mozart became convinced that the Requiem was for his own death. In 1791, Wolfgang's pupil Sussmayer completed the work, as the composer was too ill. He was given a pauper's funeral and was buried in an unmarked grave, in silence and unattended.
– courtesy Arizona Opera Virtual Opera House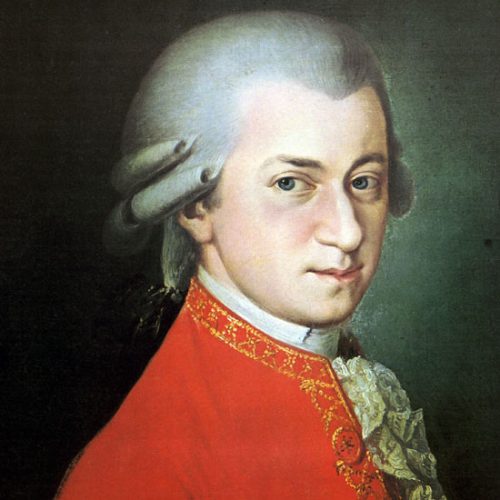 Kristine McIntyre
Stage director  Kristine McIntyre  has directed more than 100 operas across the U.S. with a focus on new, contemporary, and American works. Productions include Jake Heggie and Gene Scheer's Moby Dick (Utah Opera, Pittsburgh Opera, Chicago Opera Theater, Opera San Jose); Dead Man Walking (Lyric Opera of Kansas City, Des Moines Metro Opera, Madison Opera); the world premiers of Louis Karchin's Jane Eyre (Center for Contemporary Opera, New York), Mark Lanz Weiser and Amy Punt's The Place Where You Started (Art Share, LA) and Celka Ojakanga and Amy Punt's Mirror Game; new productions of Wozzeck, Billy Budd (regional Emmy award) and Peter Grimes as well as As One (Kaminsky / Campbell / Reed), Glory Denied and Soldier Songs (Des Moines Metro Opera, Urban Arias), Jonathan Dove's Flight (Pittsburgh Opera, Des Moines Metro Opera, Austin Opera), Jake Heggie's The End of the Affair (Lyric Opera of Kansas City) and Three Decembers (Des Moines Metro Opera); Florencia en el Amazonas (Madison Opera),  Elmer Gantry (Tulsa Opera), Of Mice and Men (Utah Opera, Austin Opera, Tulsa Opera), the world premier of Kirke Mechem's John Brown (Lyric Opera of Kansas City); new productions of Street Scene, The Tender Land (Michigan Opera Theater), Horovitz's Gentleman's Island (Utah Opera) and Lee Hoiby's Bon Appétit; and updated English-language version of Poulenc's The Human Voice (Utah Opera, Des Moines Metro Opera), a staged concert version of Vanessa (Toledo Opera) and the world premier of The Canticle of the Black Madonna (Newmark Theater, Portland). 
Read More
In the digital realm, Kristine has done staging and video direction for the Portland Opera's Resident Artist Recital Series as well as the Women in Politics recital and the Portland Opera at Home concert; staged the Houston Grand Opera's Studio Artist Showcase for filming and consulted with Atlanta Opera on bringing her Bilingual Barber to video for schools in the Atlanta area.  
Other recent directing credits include a film-noir style Don Giovanni (Utah Opera, Palm Beach Opera, Lyric Opera of Kansas City, Kentucky Opera, and upcoming at Pittsburgh Opera); an Emmy-award winning production of Manon (Des Moines Metro Opera, Opera Santa Barbara); Otello, La Cenerentola, Tosca, Le nozze di Figaro, Il ritorno d'Ulisse in Patria and La clemenza di Tito (Pittsburgh Opera); The Pearl Fishers (Utah Opera); Jenůfa, Eugene Onegin and La bohème (Des Moines Metro Opera);  Lucia di Lammermoor and Madama Butterfly (Arizona Opera); Così fan tutte, Norma, and The Turn of the Screw (Lyric Opera of Kansas City); Il ritorno d'Ulisse, Lucia di Lammermoor and La traviata (Portland Opera); The Tales of Hoffmann, Un Ballo in Maschera, Cavalleria Rusticana/I Pagliacci and Così fan tutte (Madison Opera); Verdi's Un giorno di regno (Wolftrap Opera); La bohème (New Orleans Opera); Don Giovanni, Madama Butterfly, Cavalleria Rusticana/I Pagliacci, Carmen and Werther (Kentucky Opera); Don  Giovanni and Rigoletto (Tulsa Opera); a new American setting of Hansel and Gretel (Skylight Opera Theatre); Lucia di Lammermoor (Anchorage Opera); Tancredi (Opera Boston); La Rondine (Oberlin in Italy); Béatrice et Bénédict and Viva la Mamma (Tacoma Opera), and Die Fledermaus, A Little Night Music, Nicolai's The Merry Wives of Windsor, and seven Gilbert and Sullivan operettas for Mock's Crest in Portland.  
Kristine  began her career at the San Francisco Opera and then spent eight years on the directing staff of the Metropolitan Opera where she directed revivals of La traviata, Il barbiere di Siviglia, and Luisa Miller, and directed La traviata on tour for the company in Japan and for HD broadcast as part of the Renée Fleming gala. Kristine has trained opera singers in the studio programs at the Santa Fe Opera, San Francisco Opera, Portland Opera, and Pittsburgh Opera and has written and directed operatic adaptations for Portland Opera To Go, a touring educational arts program that has reached over one hundred thousand people in Oregon, Washington and Northern California. Her recent bilingual adaptation of The Barber of Seville was produced to great acclaim at Atlanta Opera, Portland Opera, Fort Worth Opera, Houston Grand Opera/HGO CO and Chautauqua Opera.
With a background in theater,  Kristine  was the founder and artistic director of everyman, a San Francisco-based theater company for which she directed and designed critically acclaimed productions of works by Shakespeare, Ben Jonson, and Howard Brenton. She has also collaborated with Rebecca Salzer Dance Theatre where she co-created exciting new works which explore the boundaries of theatre, film and dance. Collaborations include Skywatch! and most recently Bird Lady, a piece of dance theater about street photographer Vivian Maier. Kristine  has a Bachelor's degree in English Literature from Georgetown University and a Master's in Theatre from the University of Hull in England.