Cast
Michael Mayes
Col. Jim Thompson
John Riesen
Young Jim
Kelly Kaduce
Older Alyce
Maria Valdes
Young Alyce
Creative
Joshua Horsch
Conductor
Tomer Zvulun
Director
Michael Mayes
Co-Director
Ryan McGettigan
Scenic Designer
Ben Rawson
Lighting Designer
Music & libretto: Tom Cipullo
Based on the book by Tom Philpott
Premiere Date: May 5, 2007, Brooklyn College Opera Theater, Brooklyn
America's longest-held prisoner of war dreams of coming home. But home is a place he will not recognize. Tom Cipullo's Glory Denied explores the gut-wrenching saga of Col. Jim Thompson as he transitions from the jungles of Southeast Asia to the tree-lined streets of suburban America. Based on interviews collected for the 2001 chronicle by Tom Philpott, the opera Glory Denied pays witness to one soldier's journey, and to the war raging within the hearts and minds of countless returning veterans.
Performed in English with English supertitles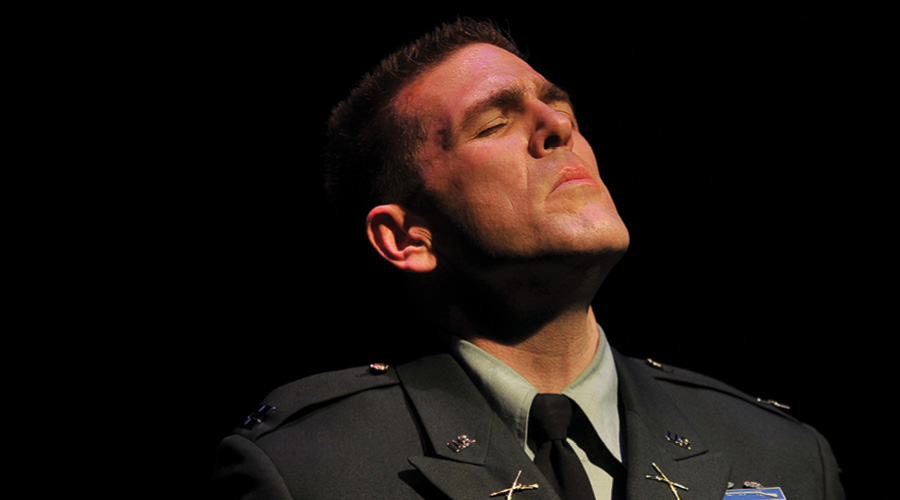 Choose a date to buy tickets
(General admission seating)
Photos by Duane Tinkey for Des Moines Metro Opera
Act I

Colonel Floyd James Thompson (Jim), America's longest-held prisoner of war, looks back on his years as a captive.  He sees himself as a young man and recalls episodes from his nine-year ordeal; escape attempts, torture, the overwhelming loneliness of four years in solitary confinement, being forced to sign a propaganda statement.  Through it all, he finds the strength to survive in memories of his wife and family.  He recalls every letter his beloved Alyce sent to him before his capture.
As Thompson thinks on his idealized wife, Alyce receives the news that his surveillance plane has been shot down.  Filled with fear and bitterness, she soon begins a relationship with another man (Harold), eventually moving in with him and telling the children that their father has died.  Alyce denies permission for Jim's name to be released to the public, not even for one of the P. O. W. bracelets that were common at the time.  She consults a lawyer in an effort to have him declared legally dead.
As the act nears its conclusion, Thompson finds comfort in the 23rd Psalm as themes from the opera swirl around him.  On his last word ("forever"), he is freed from prison, and a reunion with Alyce, inevitable and tragic, awaits.
Read more
Act II
Scene 1
The P.O.Ws are released and Jim returns home.  The Pentagon announces another man, a Navy pilot, as the longest-held prisoner.  Excerpts from the Paris Peace Accords interrupt the pre-war memories of Jim and Alyce.  Jim reads a letter of welcome from President Nixon, the text noting ominously that "Some things about America may appear to have changed since your departure."  Alyce meets Jim and confesses.  She offers to disappear if that is what he wants, but only after he hears her out.  Jim decides to attempt a reconciliation.  He notes how the nation has become different during his ordeal, at first mentioning improvements in material items and civil rights, but inevitably concluding with disdain for the new permissiveness and for his wife's infidelity.   Soon, the couple begins to fight, and Jim complains, "You're not the Alyce I left."  For her part, Alyce asserts her independence, refusing to be the docile obedient wife.  She tells of what her life was like during his absence, of the callous behavior of neighbors and family, of late- night crank calls from malicious strangers, of her fear and loneliness.
Jim visits the church where he and Alyce were married and speaks to the congregation.  He tells how he survived his ordeal, stressing his "faith in God, country, and the love of a good woman."  Alyce too, both young and old, speaks simply of how she survived.  Afterwards, Jim tells Alyce that he has come to forgive her, that all his bitterness is gone.  Alyce responds that she "doesn't give a shit if he forgives her or not."  The scene nears its conclusion as Alyce asks, "What have I done that calls for forgiveness?"
Scene 2
Jim (Older) sits alone in his study.  He has separated from Alyce for good.  Illness has ended his military career.  He asks himself over and over "What to do today?"  He finds consolation in the phrase "One day at a time," just as he did when he was a prisoner.  Jim tries to stay positive and confident, but bitter feelings keep intruding.  He struggles to forgive, but concludes "everyone else had a bracelet."
Courtesy of Tom Cipullo

Col. Jim Thompson
America's longest-held prisoner of war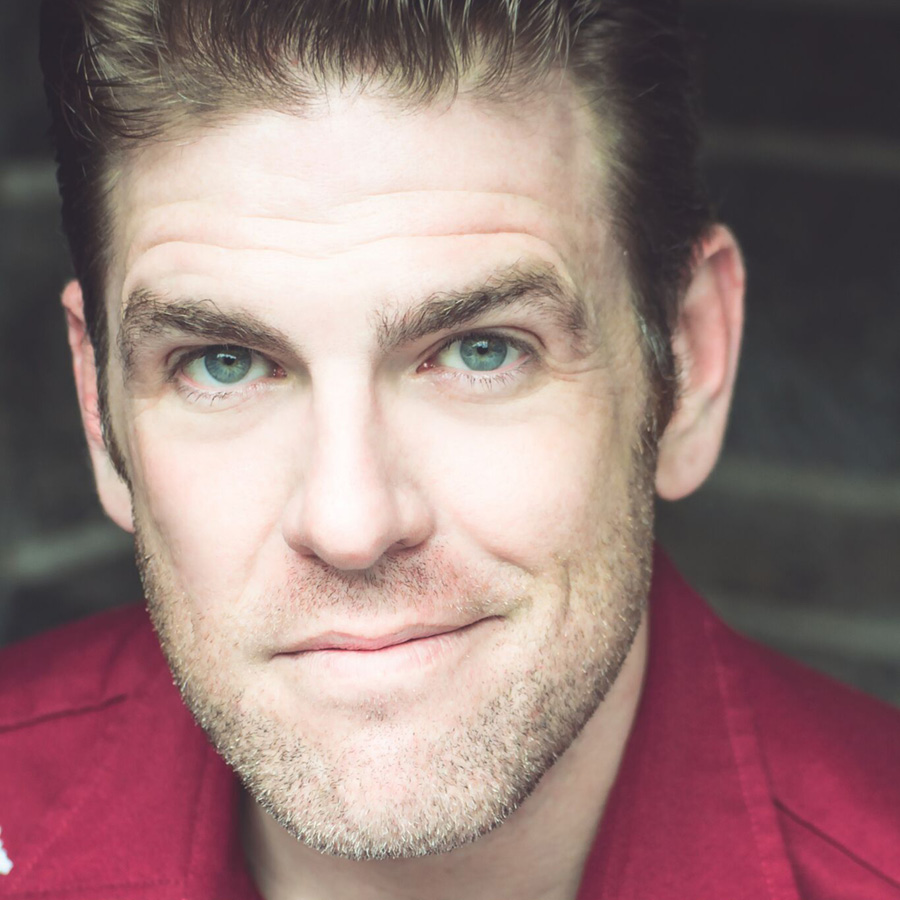 Baritone Michael Mayes returns to The Atlanta Opera after singing the role of Joseph De Rocher in Dead Man Walking during the 2018-19 season.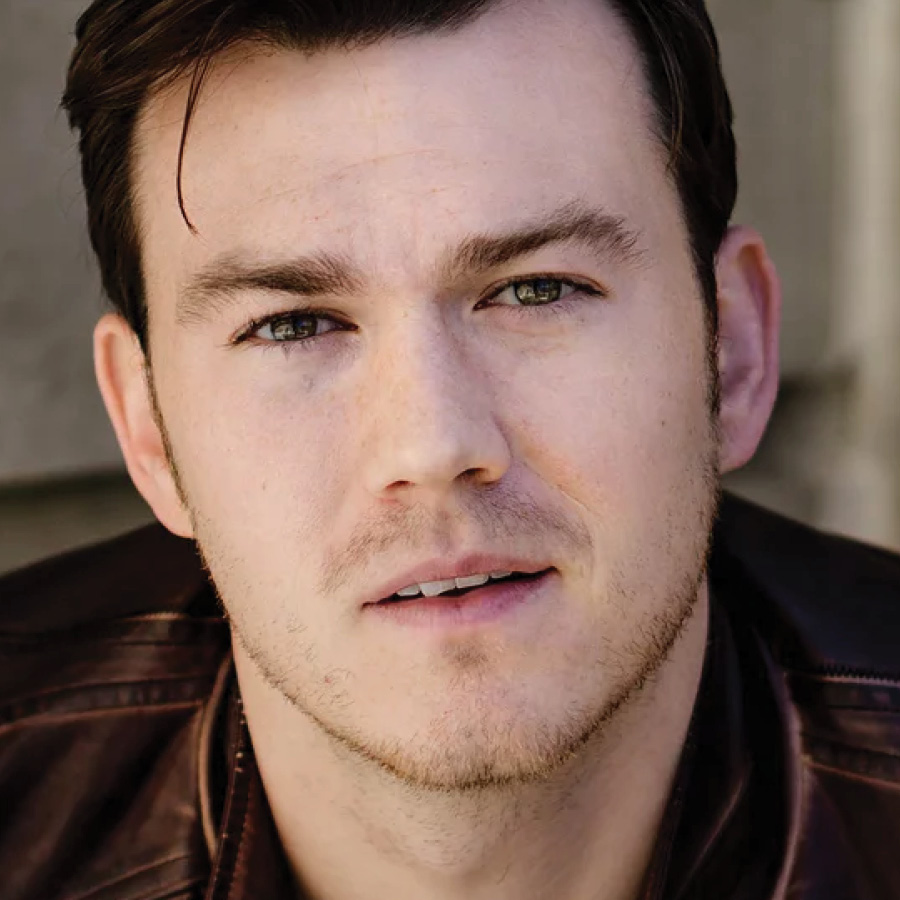 Hailed as "impassioned…and vibrant" (Opera Today), award-winning American tenor John Riesen makes his Atlanta Opera debut as Young Jim, a role he recently performed at Des Moines Metro Opera.
Soprano Kelly Kaduce recently appeared in The Atlanta Opera's production of Turandot in the role of Liù. Other recent credits include The Threepenny Opera at Boston Lyric Opera and Tosca at Michigan Opera Theatre.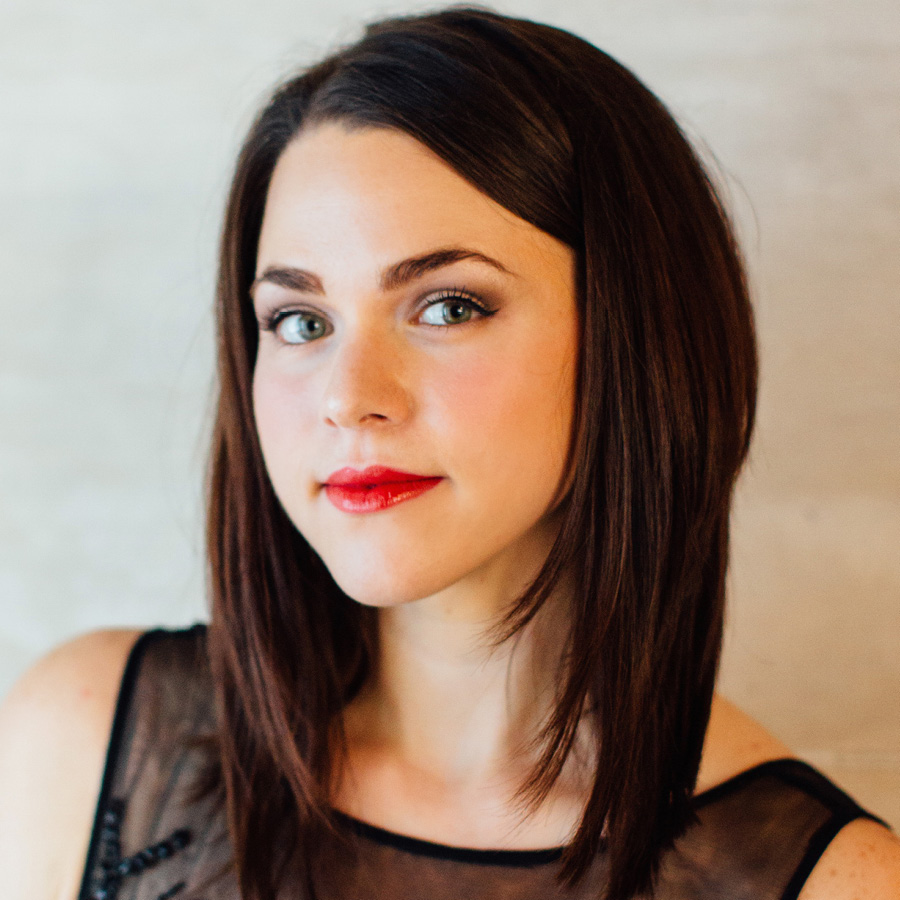 American soprano Maria Valdes was recently described as a "first-rate singing actress and a perfectly charming Gilda" (New York Times). She was last seen at The Atlanta Opera as Doris in Charlie Parker's Yardbird.
Newbie Guide

Sponsored by the Molly Blank Fund of the Arthur M. Blank Family Foundation
The Discoveries series
The Discoveries series is dedicated to audience members who are seeking new works, new ideas and fresh perspectives. These are not your standard operas.
Locations
As part of The Opera's effort to bring opera to new audiences all over Atlanta, these productions are performed in exciting alternative venues that we don't traditionally perform opera in.
Supertitles
Many operas are in a foreign language. Supertitles are similar to subtitles in a film, except they are projected above the stage. These translations will help you follow what's happening on stage.
What to Wear
There is no dress code at The Opera and you will see everything from jeans to evening gowns and formal suits. Most people use it as a chance to enjoy dressing up in their own style.
Arriving in Good Time
If you are late, you will have to sit the first act in the back and then in the intermission ushers will show you to your seat. Plan ahead to arrive with extra time.
Enhance Your Visit
Backstory
Discoveries series performances include events either before or after the performance. As part of the Backstory program, these experiences allow audience members to learn more about the opera, open a conversation around important topics, and participate with the cast in conversation, dancing, and many other formats. Free for ticket holders.
Familiarizing Yourself with the Story
Because of the foreign languages, classical music, and often complex plots, you will very likely enjoy the performance better if you spend a few minutes familiarizing yourself with the story and characters in advance. Some people even like to listen to the music in advance and others prefer to let it wash over them during the show and perhaps look it up afterwards.
Tom Cipullo (b. 1956)
Hailed by the American Academy of Art & Letters for music that displays "inexhaustible imagination, wit, expressive range and originality," composer Tom Cipullo's works are performed regularly throughout the United States and with increasing frequency internationally.  The winner of a 2012 Guggenheim Fellowship, the 2013 Sylvia Goldstein Award from Copland House, and the 2013 Arts & Letters Award from the American Academy, Mr. Cipullo has received commissions from Music of Remembrance, SongFest, Joy in Singing, the Cecilia Chorus, the New York Festival of Song, the Mirror Visions Ensemble, Sequitur, Cantori New York, tenor Paul Sperry, mezzo-soprano Mary Ann Hart, the Five Boroughs Music Festival, pianist Jeanne Golan, soprano Martha Guth, soprano Hope Hudson, the Walt Whitman Project, baritone Jesse Blumberg, and many others. He has received multiple fellowships from Yaddo, the MacDowell Colony, and the Virginia Center for the Creative Arts, and awards from the Liguria Study Center (Bogliasco, Italy), the Fundacion Valparaiso (Spain), the Oberpfaelzer Kuenstlerhaus (Bavaria), and ASCAP.
Read more

Mr. Cipullo is the composer of two operas.  The most recent, After Life, was commissioned by Music of Remembrance and premiered by that organization in Seattle and San Francisco in 2014.  Glory Denied (2007), after the book by journalist Tom Philpott, is based on the true story of America's longest-held prisoner of war.  The piece has already received five full productions, including a recent run of ten performances with the acclaimed Fort Worth Opera.  In addition, Opera Memphis, Chelsea Opera, Opera Idaho, and Vulcan Lyric Opera will mount productions in 2015 and 2016.  Critical reception to the opera has been enthusiastic.  The July 2013 issue of Opera News called the piece "intimate in its presentation…and epic in its scope and effect," citing the work as "tense, nervous, and gripping theater."  The Fort Worth Star Telegram called Glory Denied "a powerful drama of great music and acting intensity," Fort Worth Weekly  cited it as "a powerfully realistic thriller and an abashedly honest commentary on the America of the 1960s and 70s," and D Magazine recognized the work as "an intimate operatic  masterpiece."  Theater Jones called Glory Denied "horrifying, riveting, involving, shocking, inspiring, overwhelming, appalling, and devastating – in that order."  A production by the UrbanArias company in Arlington, Virginia (2011) was reviewed by The Washington Post.  Under a headline that exclaimed "Vietnam-Era Saga Glory Denied Doesn't Withhold a Single Musical Wish," the Post praised a "luminous score that offered vivid embodiments of the protagonist's mental states."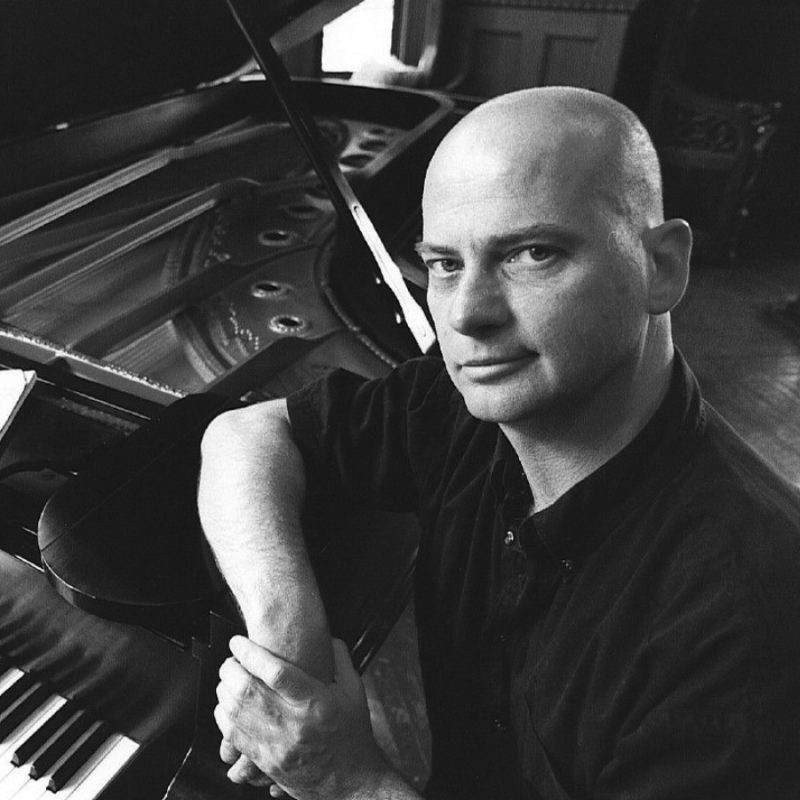 Joshua Horsch
Praised for conducting with "steady acumen and considerable aplomb" and "awesome control" (Opera Today), Joshua Horsch is an extremely versatile operatic and symphonic conductor. A two-time winner of the American Prize in Opera Conducting, Joshua's recent and upcoming conducting engagements include appearances with Atlanta Opera, Des Moines Metro Opera, Opera Orlando, Mobile Opera, Pacific Opera Project, Opera Las Vegas, Tri-Cities Opera, and Chicago Summer Opera.
As a dedicated interpreter of new works, Joshua has enjoyed a number of collaborations with many of today's leading composers including Tom Cipullo, Jennifer Higdon, and Libby Larsen. For two seasons, Joshua served as Music Director/Conductor of the CU New Opera Workshop where he collaborated with composers Libby Larsen and Alberto Caruso as well as author Colm Tóibín and stage director Ron Daniels. At Seagle Music Colony's American Center for New Works Development, Joshua has conducted and played workshops for new works by Libby Larsen and Scott Eyerly. For four seasons, Joshua served as conductor/co-founder of the Colorado New Music Ensemble where he programmed and conducted works ranging from John Corigliano's Symphony No. 2 to Susan Botti's chamber opera Telaio: Desdemona. While a Festival Artist/Conductor at the Newport Music Festival, Joshua conducted members of the Rhode Island Philharmonic and Providence Singers in a series of contemporary choral/orchestral masterworks.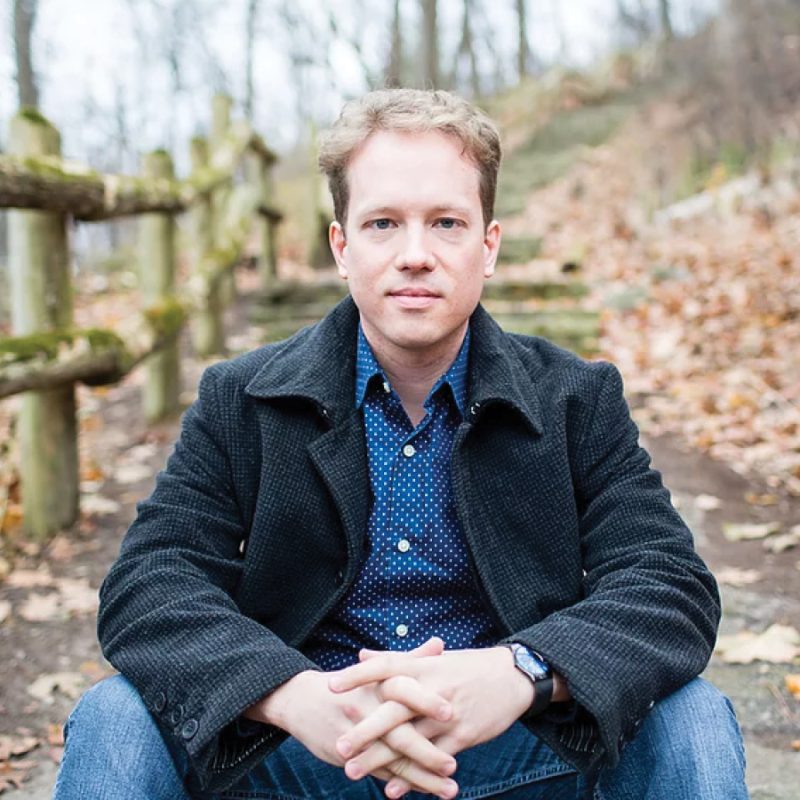 Tomer Zvulun
General and Artistic Director of The Atlanta Opera since 2013, Israeli born Tomer Zvulun is also one of leading stage director of his generation, earning consistent praise for his creative vision and innovative interpretations. His work has been presented by prestigious opera houses in Europe, South and Central America, Israel and the US, including The Metropolitan Opera, Washington National Opera, Seattle Opera, Houston Grand Opera, Dallas, San Diego, Boston, Pittsburgh, Minnesota, Montreal, Buenos Aires, Israeli Opera, and the festivals of Wexford, Glimmerglass and Wolf Trap, as well as leading educational institutes and universities such as The Juilliard School, Indiana University, and Boston University.
Read more
Tomer spent seven seasons on the directing staff of the Metropolitan Opera where he directed revivals of 
Carmen
 and 
Tosca
 and was involved with more than a dozen new productions. He is a frequent guest director in companies such as Seattle Opera (
Semele, La Bohème, Eugene Onegin, Lucia di Lammermoor
), Dallas Opera (
Die Fledermaus, La Bohème
), Houston (
Flying Dutchman, Rigoletto
), Wexford Festival (
Silent Night, Dinner at Eight
), Cincinnati Opera (
Magic Flute, Don Giovanni, Flying Dutchman
), Wolf Trap (
Falstaff, Don Giovanni
), Israeli Opera (
Dead Man Walking, Giulio Cesare
) among others. His European premiere of 
Silent Night
 at the Wexford Festival received two Irish Times Awards and traveled from Ireland to Washington National Opera, The Glimmerglass Festival and the opera companies of Atlanta, Austin and Salt Lake City.
Zvulun directed over 15 new productions in his home company in Atlanta, including Dead Man Walking, Flying Dutchman, Soldier Songs, Silent Night, Maria de Buenos Aires, La Boheme, Madama Butterfly, Lucia di Lammermoor, Magic Flute, and Eugene Onegin to name but a few. During Tomer's tenure, the company's fundraising has tripled, resulting in twice the number of productions presented annually. His focus on innovation has garnered national attention and resulted in a Harvard Business School case study chronicling The Atlanta Opera's turnaround, an International Opera Awards nomination, an ArtsATL Luminary Award, and an invitation to deliver a TEDx Talk about innovation in opera.
His upcoming projects include a new Rigoletto in Houston; a new Salome in Atlanta and Kansas City; revivals of his acclaimed production of Eugene Onegin in Montreal, Seattle and Palm Beach; Silent Night at Utah Opera; and Madama Butterfly and Glory Denied in Atlanta. He is currently working on developing a world premiere based on Anne Frank's Diary and Sensorium Ex, a world premiere based on a story about artificial intelligence.
Tomer's recent shows have traveled across continents, receiving critical acclaim for their striking visuals and cinematic quality. Some of them included The Flying Dutchman (Houston, Cincinnati, Atlanta), Dinner at Eight (Wexford Festival, Minnesota Opera), Eugene Onegin (Seattle, Atlanta, Detroit, Kansas City), Lucia di Lammermoor (Seattle, Atlanta, Cleveland) Silent Night (Wexford, Atlanta, Glimmerglass, Washington, Austin), Soldier Songs (Atlanta, San Diego), Dead Man Walking (New Orleans, Atlanta), La Bohème (Seattle, Pittsburgh, Cleveland, Atlanta, Dallas), Lucrezia Borgia (Buenos Aires), Gianni Schicchi (Juilliard, IVAI Tel Aviv), L'heaure Espagnole (Juilliard), Magic Flute (Cincinnati, Atlanta, Indiana University), Don Giovanni (Wolf Trap, Cincinnati), Die Fledermaus (Dallas, Kansas City), Falstaff (Wolf Trap, Des Moines), Rigoletto (Boston, Atlanta, Omaha, Charlotte), Madama Butterfly (Atlanta, Castleton Festival, New Orleans), Tosca (National Theatre Panama, Atlanta) and Semele (Seattle).
Tomer Zvulun was born and raised in Israel, attended the open University in Tel Aviv and Harvard Business School and makes his home in Atlanta.