Cast
Amy Smithwick
Gretel
Jessica Wax
Hansel
August Bair
Father/Sandman
Robert Banks
The Witch
Creative
Brenna Corner
Director
James F. Rotondo, III
Scenic & Co-Puppet Designer
Joanna Schmink
Costume & Co-Puppet Designer
Choo Choo Hu
Pianist
Composer: Engelbert Humperdinck
Librettist: Adelheid Wette
Premiere Date: December 23, 1893 at the Weimar Hofttheater, Weimar, Germany
To celebrate its 40th year on the road, the 2019-20 season features a new adaptation of Humperdinck's enchanting fairy tale Hansel and Gretel in which students are invited to take center stage alongside Atlanta Opera artists. Suitable for all ages, Hansel and Gretel brings students on an adventure through a magical world filled with mystical forest animals, a captivating Sandman, and lots of sweets!
Adapted and directed by Brenna Corner, an alumna of the The Atlanta Opera Studio artist program, this 45-minute English version of Humperdinck's classic opera teaches valuable lessons about listening, kindness, and not judging a Witch by her wardrobe.
Approximate run time: 45 minutes with no intermission
Performed in English
SOLD OUT
Once upon a time … Hansel and Gretel's home, a magical forest, and the witch's home

Brother and sister Hansel and Gretel are ignoring their chores and playing instead of doing what Father asked, so he sends them off into the nearby woods to look for berries for the family.
While picking berries, Hansel and Gretel get distracted, and while impersonating the Cuckoo bird, they eat all the berries. While they are lost and scared in the darkening wood, the Sandman comes to them and puts them to sleep.
In the morning, the starving children wake to find a wonderful gingerbread house, which they immediately begin eating – without asking first. The owner of the house–a Witch–arrives and tries to speak to Hansel and Gretel, but in their fear, they run away.
To keep the children nearby, the Witch tries to turn them into gingerbread children, but Gretel escapes and tries to push the Witch into the oven. The Witch catches her and explains why she's so lonely. Everyone comes to steal parts of her delicious house, she says, which she has worked hard to build herself. Then they try to run away, and she is left without any friends.
Hansel and Gretel apologize and promise to stay friends with the Witch. The Witch thanks the children and agrees to undo the other spells she has placed on the gingerbread children there. Father finds the children in the woods with their new friends the Witch, and they all sing together.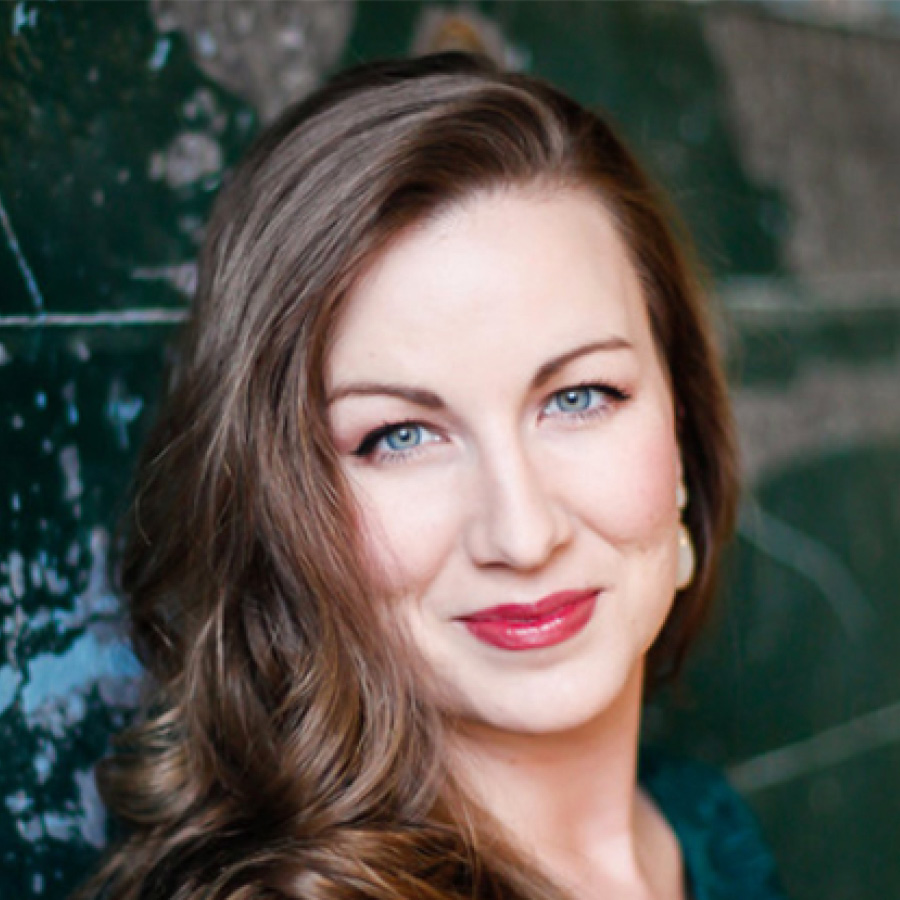 Amy Smithwick
Amy Smithwick is an American operatic soprano who studies in the studio of Jana Young. She graduated from Kennesaw State University with a Bachelor of Music in Vocal Performance and recently won the Georgia District for the 2018 Metropolitan Opera National Council Auditions.
Hansel
The younger brother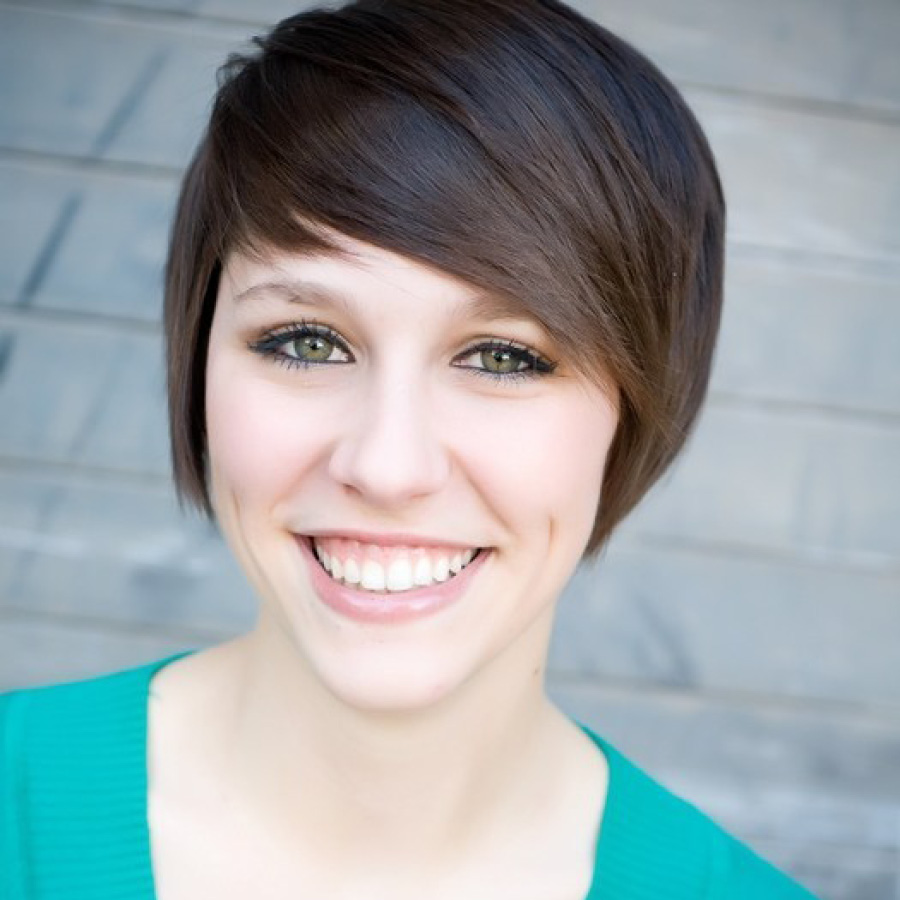 Jessica Wax
Mezzo-soprano Jessica Wax is a graduate of Louisiana State University and a frequent performer with The Atlanta Opera, including The Atlanta Opera Chorus.
Father/Sandman
Hansel and Gretel's father/A fairy creature who lives in the forest and sings lullabies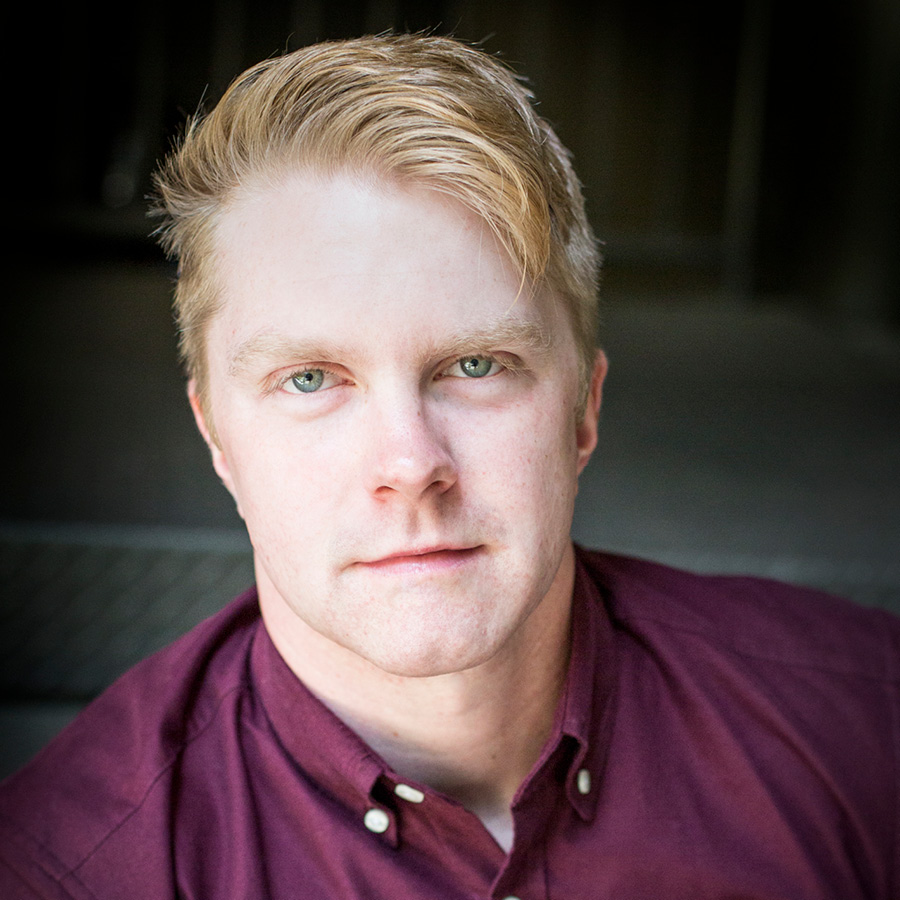 August Bair
Baritone August Bair graduated with a BA from Bard College's undergraduate voice program in New York, and went on to complete his Master's in Voice at Manhattan School of Music in New York City.
The Witch
A misunderstood magical person who lives in the forest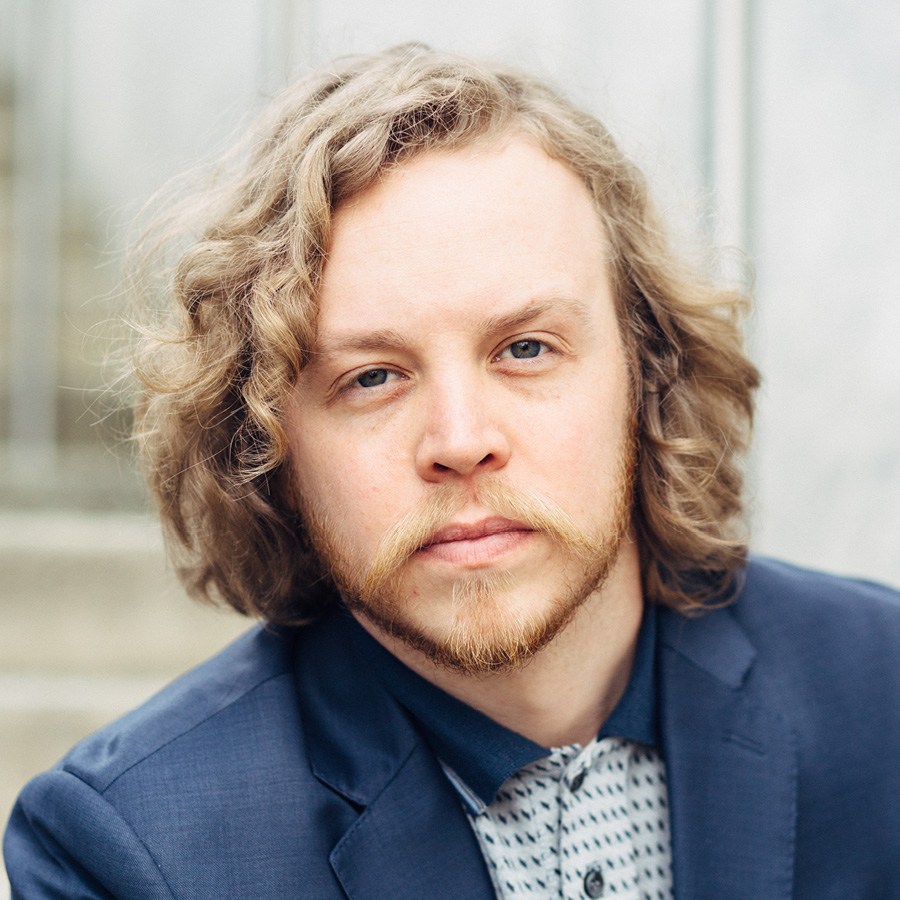 Robert Banks
Tenor Robert Banks studied vocal performance at Berry College and the University of Minnesota Duluth. He is a member of The Atlanta Opera Chorus, and has performed in numerous productions on the mainstage.
Start With the Story
In simple terms, an opera is a story set to music. Before the performance, review the plot synopsis of Hansel and Gretel. Ask children to consider the story, characters, and setting of the opera.
What is the opera about?
What is the time period?
Who are the main characters?
What struggles do the characters face?
What are their relationships to each other?
What do you expect to see and hear at the opera?
What to Expect
We will be performing a 45-minute opera in English for your students/children
Our show requires attentive listening from the audience
The opera may take place in your school gymnasium or cafeteria rather than an auditorium, so students may be seated on the floor
You and your students will be invited to ask questions at the end of the performance
Students Take Center Stage!
NEW this season: Introduce your students to opera in a fun and exciting way by participating in this immersive version of the show. Students will perform multiple roles (with costumes provided by the Opera!) as the chorus of gingerbread children, the cuckoo bird, and forest animal puppeteers. A participation guide with detailed instructions, sheet music, and mp3 files of the music parts will be provided to educators.
About the Studio Tour
Founded in 1980, The Atlanta Opera Studio Tour is the company's longest running educational initiative. Over the past 39 years, more than one million students have been introduced to opera through the Studio Tour. Designed to travel, Studio Tour productions are presented in schools and community venues across the state of Georgia each season. Educators are provided with comprehensive Study Guides, which feature an in-depth look at opera as well as cross-curricular activities corresponding to the Georgia Standards of Excellence.

Engelbert Humperdinck (1854-1921)
Engelbert Humperdinck was a German composer from the Romantic Era, best known for his opera Hansel and Gretel.
Humperdinck's musical career started at a very early age when he began taking piano lessons and produced his first composition at the age of 7. His first venture into
writing music for the stage came when he was just 13 years old when he attempted to compose a singspiel. At 18, he began taking music classes at a conservatory, where he was awarded the opportunity to move to Munich, Germany to continue his studies.
Read More
Humperdinck's musical style was greatly influenced by fellow German composer Richard Wagner. Humperdinck served as Wagner's assistant in Naples, Italy, where he
assisted in Wagner's production of Parsifal.
In 1890, Engelbert Humperdinck originally composed four songs to accompany a puppet show his nieces were giving him at home. After his sister wrote a libretto, Humperdinck composed a singspiel of 16 songs with piano accompaniment which he quickly used to begin working on a complete orchestration. This orchestration turned into Hansel and Gretel.
Hansel and Gretel premiered in 1893, under the baton of Richard Strauss. Between 1895 and 1919 Humperdinck produced six more operas, including Dornroschen (Frankfurt, 1902) and Konigskinder (New York City, 1910), but neither they nor the spectacle The Miracle (London, 1911) enhanced his prestige. He also wrote incidental music for plays by Aristophanes, Shakespeare, and Maeterlinck; a Moorish Rhapsody for orchestra (1898); a string quartet, works for piano; and songs.
Hansel and Gretel has always been Humperdinck's most popular work and in 1923 The Royal Opera House in London chose it for their first complete radio opera broadcast. It was also the first opera transmitted live from the Metropolitan Opera in 1931.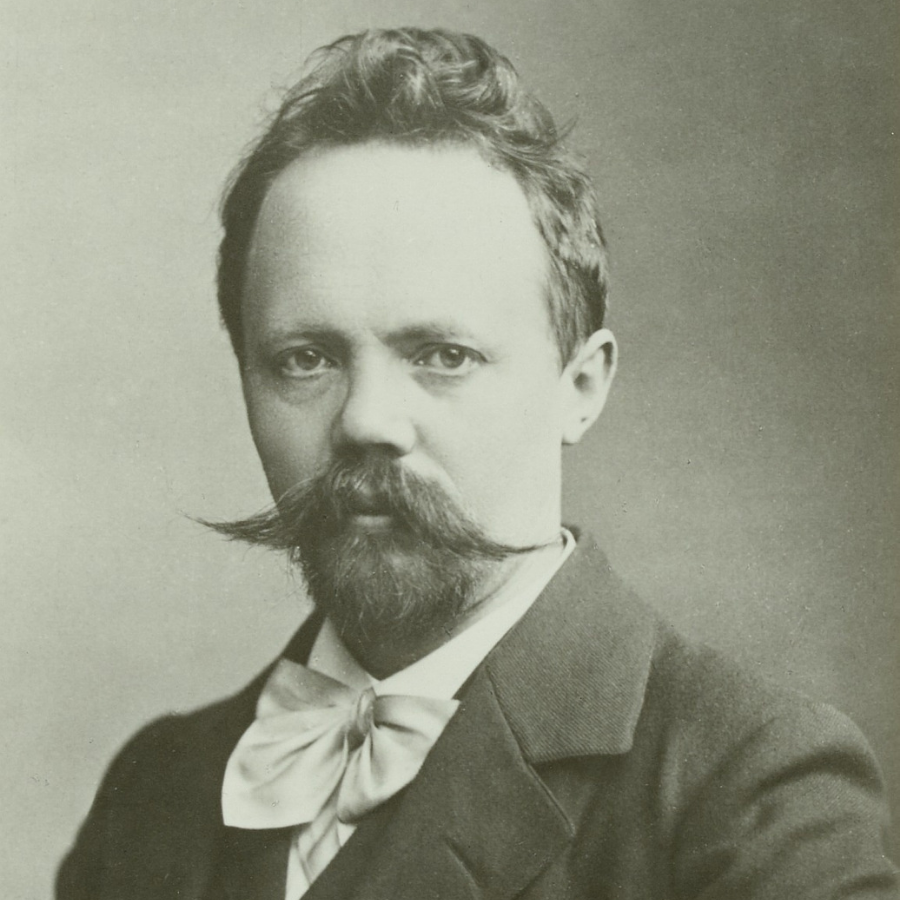 Brenna Corner
Brenna Corner has worked as a director, actor, singer, choreographer, and fight director across Canada, the United States and Europe.  Brenna has been a member of the Yulanda M. Faris Young Artist Program with Vancouver Opera as well as the Atlanta Studio Artist Program.  Ms. Corner is the artistic director of Fraser Lyric Opera and Manitoba Underground Opera in Winnipeg, Canada.
Brenna made her directorial mainstage debut creating a new production of Hansel and Greteldesigned by the Old Trout Puppet Workshop for Vancouver Opera . That same year she also made her American debut with New Orleans Opera creating a new production of Sweeney Todd: The Demon Barber of Fleet Street. Since them Ms. Corner has been directing and creating shows across the United States and Canada.
Choo Choo Hu
Pianist Choo Choo Hu has been recognized as a musician of inordinate versatility. Praised by The Bethlehem Morning Call as "one of the finest musicians I've ever heard…her technique was as solid and smooth as could be wished…in addition, she managed to bring out the richness of Schubert's music with impeccable phrasing and tempi."
Choo Choo has performed across the United States, Canada, Europe, and Asia as a soloist, chamber musician, and collaborative pianist. Recent solo engagements include appearances with the Atlanta Symphony Orchestra and the Spokane Symphony. As an orchestral musician, she has played with the Atlanta Symphony, Baltimore Symphony, Baltimore Chamber Orchestra, Prince George's Philharmonic, and York Symphony. An avid proponent of contemporary music, Choo Choo has amassed an extensive repertoire of new music during her time as a member of the SONAR New Music Ensemble, and has performed alongside members of Alarm Will Sound and the International Contemporary Ensemble. She has been a guest artist at the Atlanta Music Project Summer Series, Prague Summer Nights Festival, Bethlehem Music Festival, the Heifetz International Music Institute, and the Wintergreen Performing Arts Festival.