Cast
Léontine
Valcour
Ophémon
Dorothée
Jeanette
Colin
More coming soon …
Creative
Emily Senturia
Conductor
Maria Todaro
Stage Director
More coming soon …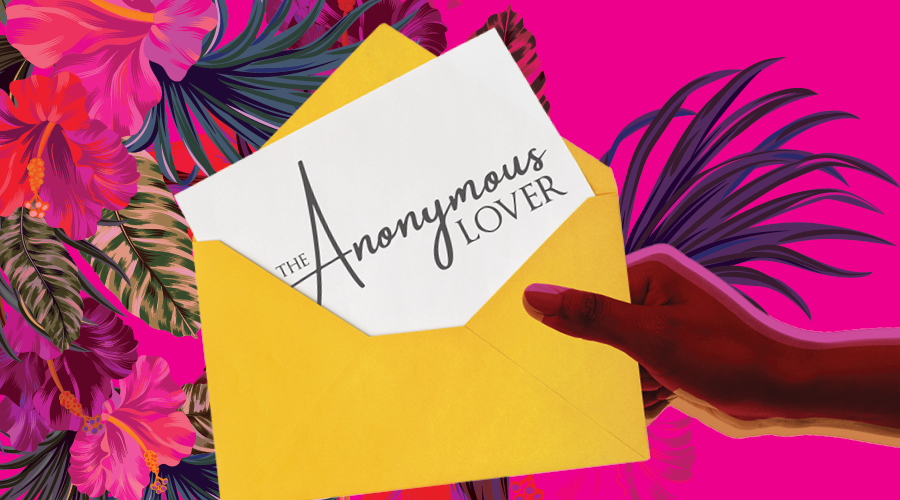 Composer: Joseph Bologne, Chevalier de Saint-Georges
Librettist: François-Georges Fouques Deshayes, Desfontaines
Based on the play: L'Amant anonyme by Stéphanie Félicité, Madame de Genlis
Premiere Date: March 8, 1780
The Atlanta Opera's acclaimed Discoveries series continues with The Anonymous Lover, an opera written in 1780 by the groundbreaking Black composer Joseph Bologne, Chevalier de Saint-Georges. A beautiful young widow begins receiving love letters from an anonymous source in this timeless comic love story. As she ponders the sender of these romantic overtures and wrestles with her own doubt of rediscovering love, her dear friend battles his own feelings of anxiety and yearning as the mysterious author of these notes of affection. True love is his goal, but time will tell if he finds his love requited.
Sung in French with English Supertitles
ActI: Léontine's Villa: Outdoor terrasse at sunrise.
Valcour has been hopelessly in love with Léontine, a beautiful young widow, for years (aria: "Depuis longtemps" — "For a long time"). With the help of his trusted accomplice Ophémon (who himself has secretly enrolled the help of his dear friend Dorothée), Valcour has been showering Léontine with a stream of gifts, flowers and love letters. He has done so anonymously; Léontine was left feeling betrayed after her late husband's death and Valcour is certain that she has no interest now in pursuing romance with anyone. He tells Ophémon that he has lost all hope of winning her affections, while Ophémon responds that it is time for Valcour to reveal his secret (duet: "Tant de constance, tant d'amour" — "Such constancy, such love"). Léontine accidentally overhears this conversation and learns that she is madly loved by Valcour.
Léontine, trying to conceal her new knowledge that Valcour loves her, asks him to settle a dispute she is having with her friend Dorothée. The Anonymous Lover has sent Léontine a bouquet of flowers along with a letter asking her to carry it at a wedding later that day; if she doesn't, he will take it as a sign that he should stop sending gifts and leave her alone. Dorothée thinks that it would do no harm for Léontine to accept the flowers. Wanting to see Valcour's reaction, Léontine claims she does not want to hurt her secret admirer's feelings (aria: "Son amour, sa constance extreme" — "His love, his extreme constancy"), and that she doesn't want to lead him on either. Meanwhile, her dear friend Dorothée is slightly surprised by Léontine's strange behavior. Valcour convinces Léontine to carry the bouquet.
Jeannette and Colin, a young couple about to be married, arrive and express their thanks to Léontine (chorus: "Cantons, célébrons notre dame" — "Let us sing, let us celebrate our lady") for making their wedding possible. They hope that everyone might be as filled with love and joy (chanson: "Jouissez de l'allégresse" — "Enjoy the happiness") as they are. Léontine is surprised, but this wedding seems to be one of the festivities the Anonymous Lover regularly organizes for her. The guests are enthusiastic to prepare the wedding and the joy is contagious. Dorothée even improvises a special gift for the happy couple.
Dorothée, Léontine, and Valcour find themselves alone for a brief moment as all guests start the festivities inside Léontine's Villa. Valcour tells Léontine that the Anonymous Lover might very well be watching them nearby.
He convinces her to call out to her mysterious suitor and ask him to reveal himself. When she does so, Valcour overdramatically — and clumsily — answers that he himself is the tormented Anonymous Lover…a declaration that makes Dorothée laugh at Valcour's "joke." But a moment of genuine transparency occurs between Valcour and Léontine and both are shaken, feeling " seen" by the other. Léontine feels overwhelmed, even dizzy, and everyone's efforts to help only make it worse.
Valcour and Ophémon quickly try to convince Léontine that it was all in jest, while Jeannette and Colin are sympathetic to Léontine's obvious emotional distress (quintet: "Que de maux mon coeur ressnet" — "My heart feels such pain").
Act II: Léontine's bedroom, the same evening.
Alone, Léontine feels embarrassed and laments that Valcour is unlikely to understand her feelings (recitative: "Enfin une foule importune" — "At last this unwelcome crowd") but she wishes that she could unburden her heart to him. Ophémon, pushed by Valcour, arrives and is forced to improvise news that he has spoken to the Anonymous Lover. Léontine presses him for details (duet: "Ah, finissez de grâce" — "Ah, go on please") while Ophémon resists. Finally, Ophémon describes how the Anonymous Lover worries that it would be impossible for Léontine to love him (aria: "Aimer sans pouvoir le dire" — "To love without being able to admit it"), but that he wishes to reveal his identity anyway. Léontine agrees to the meeting.
As she awaits the arrival of her "not so secret" admirer, Léontine reflects that her heart is now full of passion (ariette: "Du tendre amour" — "Such is the power of tender love"), something she never expected. When Valcour shows up, explaining that he's just there to be her supportive friend, Léontine desperately tries to get him to confess his love for her (duet: "Non, je ne puis rien entendre" — "No, I can't listen anymore"). As Ophémon, Dorothée, and eventually the whole village listen outside the door, Léontine and Valcour finally confess their love for each other. Valcour is about to reveal that he himself is the Anonymous Lover (trio: "Ah, quel trouble" — "Ah, such confusion") when Léontine kisses him, putting an end to the conversation.
Léontine tells Dorothée, who already knew everything as she and Ophémon were hoping for this happy denouement, and all join Jeannette and Colin for what is now a double wedding (chorus: "Deux noces à la fois" — "Two weddings at once"). The two couples celebrate their happiness with songs and dances (quartet: "Aimons-nous sans cesse" — "Let us love one another").
Synopsis courtesy Minnesota Opera, by Mark Lyons, courtesy of Los Angeles Opera with edits by stage director, Maria Todaro.
Newbie Guide
The Opera Experience
Operas on our mainstage are grand theatrical experiences. You can always expect the unexpected, and for our productions to be presented at the highest quality.
Supertitles
Many operas are in a foreign language. Supertitles are similar to subtitles in a film, except they are projected above the stage. These translations will help you follow what's happening on stage.
What to Wear
There is no dress code at The Opera and you will see everything from jeans to evening gowns and formal suits. Most people use it as a chance to enjoy dressing up in their own style.
Arriving in Good Time
If you are late, you will be escorted to the nearest late seating area. At intermission ushers will show you to your seat. Plan ahead to arrive with extra time.
Enhance Your Visit
Pre-Performance Talk
Learn about the history of the opera, the composer, and more from artists and opera aficionados. One hour prior to curtain. Free with your ticket!
Familiarizing Yourself with the Story
Because of the foreign languages, classical music, and often complex plots, you will very likely enjoy the performance better if you spend a few minutes familiarizing yourself with the story and characters in advance. Some people even like to listen to the music in advance and others prefer to let it wash over them during the show and perhaps look it up afterwards.
How is an Opera Staged?
Auditions
Actors first audition for roles up to a year in advance, or for more experienced artists, directors also invite them to play a role.
Rehearsals
Most of the rehearsals are held in our rehearsal hall, and not the actual theatre. The conductor begins orchestra rehearsals about a week and half before opening night. They have four rehearsals with the conductor, and then the singers are added into the mix.
Sets & Costumes
The Atlanta Opera Costume Shop alters the costumes to fit our singers. Sometimes they do have to make costumes if there aren't enough, or if there is nothing that fits, etc. Once the sets are in place, the cast begins rehearsing at the theatre. The Opera production staff works with staff at the theatre to get all of the lighting and technical aspects of the production together.
Sitzprobe & Dress Rehearsal
The orchestra comes together with the singers in a special rehearsal called sitzprobe. There are no costumes during the sitzprobe, this is mainly to hear the voices with the orchestra. There is a piano dress rehearsal, when the singers rehearse in full costume for the first time so they can get used to wearing them. Finally, all of the pieces are put together for two full dress rehearsals leading up to opening night.
Joseph Bologne, Chevalier de Saint-Georges
Joseph Bologne, Chevalier de Saint-Georges (December 25, 1745 – June 10, 1799), was a Creole virtuoso violinist, conductor of the leading symphony orchestra and classical composer in Paris. He was born in the then French colony of Guadeloupe as the son of Georges de Bologne Saint-Georges, a wealthy married planter and an enslaved African woman. At the age of seven he was taken to France and at the age of thirteen educated as gendarme to the King. He received music lessons from François-Joseph Gossec and probably violin lessons from Jean-Marie Leclair, but continued fencing.
In 1764 Antonio Lolli dedicated two concertos to Saint-Georges. In 1769 he joined a new symphony orchestra; two years later he was appointed concertmaster and soon started composing. In 1773 he was appointed conductor of "Le Concert des Amateurs". In 1775 he introduced the symphonie concertante, using the possibilities offered by a new bow. In 1776 he was proposed as the next conductor of the Paris Opera, but was subsequently denied this role by a petition by the divas of the time to the Queen. This then put an end to any aspirations that Saint-Georges had to becoming the music director of the institution. In 1778 he lived for 2.5 months next to Mozart in the Chaussee d'Antin and stopped composing instrumental works in 1785. He knew many composers, including Salieri, Gretry, Mozart and Gluck. He commissioned and performed the Paris Symphonies by Haydn and travelled to London where he met with the Prince of Wales in 1787.
Following the 1789 outbreak of the French Revolution, the younger Saint-Georges served as a colonel of the Légion St.-Georges (established in 1792), the first all-black regiment in Europe, fighting on the side of the Republic. Today the Chevalier de Saint-Georges is best remembered as the first-known classical composer of African ancestry. He composed numerous string quartets and other instrumental pieces, violin concertos as well as operas.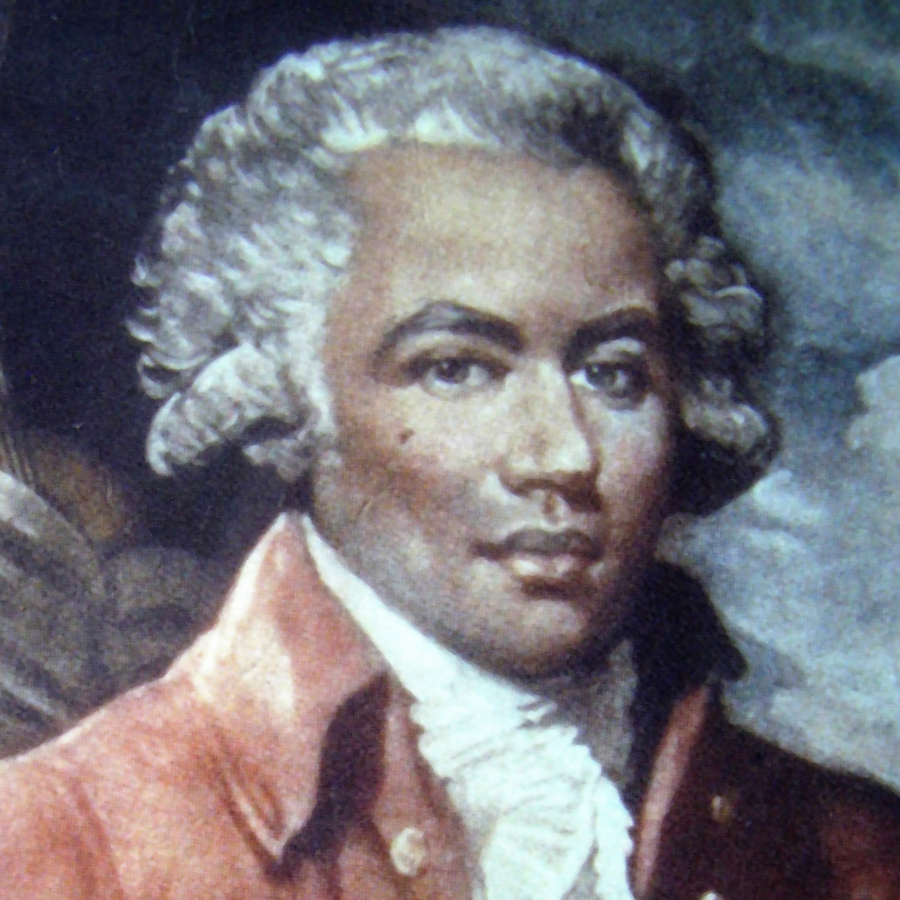 Emily Senturia
Drawing from her diverse experience as a violinist, conductor, and coach, San Francisco Bay Area native Emily Senturia approaches operatic repertoire with a sympathetic affinity for both singers and instrumentalists.
In 2022, Ms. Senturia returns to Hawaii Opera Theatre to conduct The Tragedy of Carmen, makes debuts at Opera Santa Barbara (Semele), Florida Grand Opera (Fellow Travelers), Opera Saratoga (Sky on Swings), New Orleans Opera (Il barbiere di Siviglia) and Minnesota Opera (Rinaldo), and continues coaching students at the San Francisco Conservatory of Music.
Read More
Ms. Senturia made mainstage conducting debuts with Houston Grand Opera and Washington National Opera in 2018, both with Il barbiere di Siviglia. Recently she has conducted La clemenza di Tito with Opera Steamboat, La traviata with Hawaii Opera Theatre, Ariadne auf Naxos with Wolf Trap Opera, and Fellow Travelers with Boston Lyric Opera. She music directed the world premiere of Denis & Katya at Opera Philadelphia's O19 Festival, and has been on the music staff at Houston Grand Opera (Nixon in China, Tosca, Faust, Aida), the San Francisco Conservatory of Music (Le nozze di Figaro), The Atlanta Opera (Sweeney Todd, Carmen), Wolf Trap Opera (The Ghosts of Versailles, Giulio Cesare, La bohème), and Opera Philadelphia (Sky on Swings, Elizabeth Cree, War Stories).
Ms. Senturia is an alum of the Houston Grand Opera Studio, Wolf Trap, the Aspen Music Festival, and the Royal Academy of Music. She studied orchestral conducting at Boston University and violin at Rice University.
Maria Todaro
A versatile artist and art entrepreneur, Maria is not simply a stage director, but a fight choreographer, stunt artist, writer and conductor. She is also training a new generation of singers and serves as general director of The Phoenicia International Festival of Voice after being one of its founder in 2010.
Maria just realized the unrealizable by presenting the 1st live performance drive in style in the US in this Covid-19 environment, fully social distanced, sci-fi Tosca in Kingston NY. for FofV.
Read More
Todaro is specializing in virtual reality directing ( Volumetrics, VR, AR).
In 2022, Ms Todaro will open the Minnesota Opera season with " L'Amant Anonyme" by Joseph Bologne, Chevalier de St George. an exceptional and rare opera. Ms Todaro chose a unique setting for this production: an island such as Guadalupe in the 18th century , as an homage to this remarkable black composer and the female librettist, Felicity de Genlis.
In 2021, Maria presented a unique production of Pagliacci set in the wild west, with horses, carriages, and circus artists at FofV in Phoenicia, NY
The 2019 season has her back at NJFO for 'Tosca' , her " Spanish Civil War Carmen" in Fargo, and a ground breaking production of Elixir of Love set in Ghana with an exclusive African American cast at FofV , August 2019.
Maria Todaro made her US stage directing debut in 2015 with "Cavalleria Rusticana" for the Westfield Symphony Orchestra under the baton of British maestro David Wroe and was immediately invited back to direct "La Boheme" the next season. In past seasons she was an assistant director with Michigan Opera theater assisting Ron Daniels on 'Carmen' and serving as fight choreographer and was assistant director to Bernard Uzan on 'Cyrano de Bergerac'' .
In 2017, she staged " Don Giovanni" for the South Dakota Symphony Orchestra, "La Boheme" for NJFO and in August 2017 adapted her modern version of " La Boheme " for the Phoenicia Int. Festival of the Voice with a prestigious cast of the Metropolitan Opera (John Osborn, Lucas Meachem, Richard Bernstein, Mireille Asselin). The 2018 season brought her to the University of Miami to assist Jeffery Buchman on a new production of 'Cendrillon' and saw her own, stunning 'Madama Butterfly' at New Jersey Festival Orchestra. Maria then scored a huge success at the Phoenicia Int. Festival of the Voice with her unique production of 'Carmen' starring Ginger Costa-Jackson in the title role.
A personal endeavor of Todaro was the creation of the opera " Les Trois Mousquetaires" inspired by Alexandre Dumas's novel- she is the librettist and the music is by composer Mitchell Bach.
Maria Todaro is one of the co-founders of The Phoenicia International Festival of The Voice, which was created in August 2010 in upstate New York in the Hamlet of Phoenicia in the beautiful Catskills mountains.