The Discoveries series partners with New York-based On Site Opera to bring Mozart's The Secret Gardener to life. Written by an 18-year-old Mozart, The Secret Gardener is a story of love, madness, and redemption. For the first time ever, The Atlanta Opera will perform at the Atlanta Botanical Garden. This new site-specific co-production will unfold over three performances that will infuse Mozart's masterful score with the Garden's lush setting and abundant flora.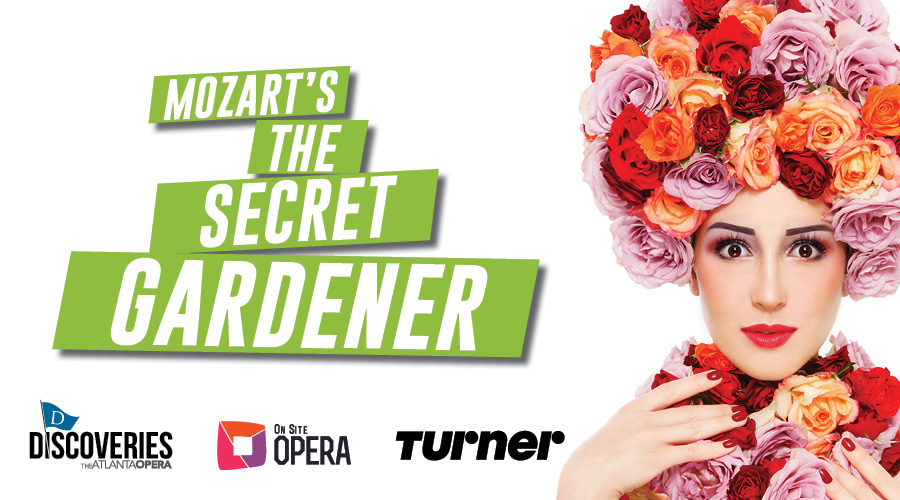 Choose a date to buy tickets
Composer: Wolfgang Amadeus Mozart
Librettist: Ranieri de' Calzabigi
Translation: Kelly Rourke
Premiere Date: January 17, 1775
In the garden of his mansion where both Sandrina (the noble Violante in disguise) and Nardo are hard at work, the Podestà appears followed by Cavalier Ramiro and Serpetta. They express their delight in the nice day, but only in jest so as not to show their true feelings of sadness. Sandrina is the former lover of Belfiore, who previously stabbed her and left her for dead, and now, in fact, lives in the same village. The Podestà is in love with his gardener, Sandrina, but she does not share his affections. Serpetta is in love with Nardo, but despite teasing and flirting with him, she does not return his gestures of love. Ramiro has just come out of a relationship with Arminda, who tossed him aside. Serpetta is angry at Sandrina for choosing not to love the Podestà. Finally, when he is finally alone with Sandrina, the Podestà confesses his love to Sandrina. She kindly lets him down, telling him she does not love him.
As a result of an arranged marriage, Arminda's fiancé, Count Belfiore, arrives at the Podestà's estate. When he meets Arminda for the first time, he is taken aback by her beauty. She immediately lets him know that she is a force with which to be reckoned, but Belfiore happily accepts her proclamation as a challenge.
While conversing in the gardens, Arminda mentions her engagement to Belfiore (Sandrina's former lover) in passing to Sandrina. Sandrina cannot believe it, and faints upon hearing the news. Arminda scrambles to her aid and leaves Belfiore in charge when he enters the gardens so that she can search for help. When Arminda comes back to the garden, she runs into Ramiro and neither of them are sure of what to say to one another. Sandrina awakens, only to find herself looking into the eyes of her former lover, Belfiore. The Podestà enters the garden and is confused by what he sees. After demanding an explanation, no one can seem to sort out their thoughts. Sandrina is hesitant to reveal her true identity, and Arminda suspects that she is being deceived. The Podestà concludes that Serpetta must be the cause of the confusion, but he is quick to point the blame to Sandrina. Meanwhile, Ramiro is the only one certain of his own situation, and that is the fact that Arminda does not have any feelings for him remaining in her heart.
Lost in thought, Belfiore mumbles to himself that he cannot find peace now that he has found his lost love, Violante. Soon thereafter, Sandrina walks into the garden. Nearly blowing her cover, she shouts at him for deserting her in the past. Belfiore is relieved that she really is his lost love. Sandrina quickly regains composure and tells him that she is not Violante, but rather her friend. She explains she was only stating Violante's dying words. Despite the facts she is feeding him, Belfiore is enraptured by her – to him she shares the face of his former love.
Ramiro finds Arminda in the garden and scolds her. As they argue, Ramiro shouts that he will enact his revenge on Count Belfiore, but is interrupted by the Podestà. Arminda begs her uncle for permission to marry Belfiore, while Ramiro asks him to order Arminda to marry him. The Podestà is tired of all the drama and tells him to do what they want as long as they leave him alone. Arminda rejects Ramiro again and leaves the garden. Dejected, Ramiro gives up and concedes to the fact that he'll never be able to love another woman and swears that he'll die alone in misery.
Elsewhere in the garden, Belfiore confronts Sandrina one last time, and she finally admits to him that she is truly Violante. However, she tells him that she no longer loves him. Sad, but content to have her answer, he can finally leave without any doubts. After separating for just a few short minutes, neither of them can be apart after all, and they end up in each other's arms again. Arminda gives in to Ramiro and agrees to marry him, while Serpetta accepts Nardo's advances. The Podestà accepts his fate of being alone for the time being, but remains hopeful that another Sandrina will cross his path.
sponsored by




Sponsored by the Molly Blank Fund of the Arthur M. Blank Family Foundation
The Discoveries series
The Discoveries series is dedicated to audience members who are seeking new works, new ideas and fresh perspectives. These are not your standard operas.
Locations
As part of The Opera's effort to bring opera to new audiences all over Atlanta, these productions are performed in exciting alternative venues that we don't traditionally perform opera in.
Supertitles
Many operas are in a foreign language. Supertitles are similar to subtitles in a film, except they are projected above the stage. These translations will help you follow what's happening on stage.
What to Wear
There is no dress code at The Opera and you will see everything from jeans to evening gowns and formal suits. Most people use it as a chance to enjoy dressing up in their own style.
Arriving in Good Time
If you are late, you will have to sit the first act in the back and then in the intermission ushers will show you to your seat. Plan ahead to arrive with extra time.
Enhance Your Visit
Backstory
Discoveries series performances include events either before or after the performance. As part of the Backstory program, these experiences allow audience members to learn more about the opera, open a conversation around important topics, and participate with the cast in conversation, dancing, and many other formats. Free for ticket holders.
Familiarizing Yourself with the Story
Because of the foreign languages, classical music, and often complex plots, you will very likely enjoy the performance better if you spend a few minutes familiarizing yourself with the story and characters in advance. Some people even like to listen to the music in advance and others prefer to let it wash over them during the show and perhaps look it up afterwards.
Sandrina
The heroine of Mozart's The Secret Gardener, Sandrina disguises herself as a gardener to seek out her fomer lover, Belfiore.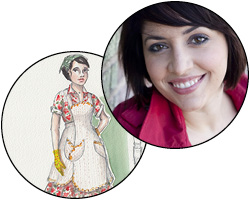 Praised for her "plush and seductive" tone, soprano Ashley Kerr recently made her Lincoln Center debut with the Opera Orchestra of New York at Alice Tully Hall.
Serpetta
Sandrina's servant who seeks to marry the affluent Mayor, but finds commonality with Nardo.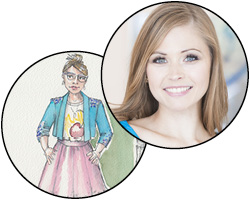 Soprano Alisa Jordheim is praised for her compelling and vocally assured performances in opera, oratorio, musical theatre, both early and new music, and recital.
Arminda
The former love of Ramiro, fiancee of Belfiore, and niece of the Podesta.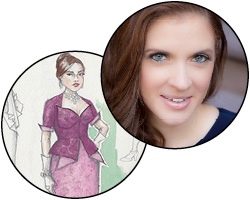 The "striking soprano" (New York Times) recently made her Carnegie Hall debut and sang Susanna in Le nozze di Figaro with Sarasota Opera.
Ramiro
An upper class and embittered nobleman who longs for Arminda's unattainable love.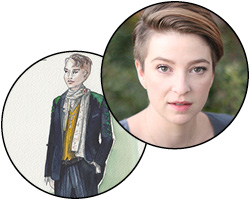 Mezzo-soprano who recently brought her vibrant stage presence to Kurt Vonnegut and Richard Clark's opera, Happy Birthday Wanda June with Indianapolis Opera.
Belfiore
The hero of this opera, who stabs his beloved Sandrina, leaves her for dead, then reunites with her once again after his brief engagement with Arminda.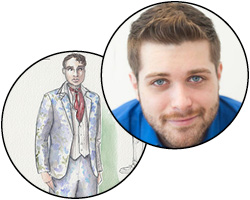 Spencer Viator
Tenor Spencer Viator is a native of Cincinnati, where he attended the College Conservatory of Music (CCM) for both his undergraduate and graduate degrees.
Podestà
The Podestà (Mayor) of Lagonero who pines for the lovely Sandrina (who is disguised as Violante).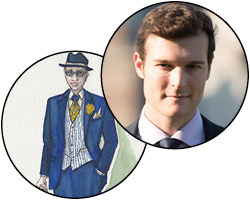 Acclaimed tenor who recently sang the role of Prince Claus in the world premiere of Mark Adamo's Becoming Santa Claus at The Dallas Opera.
Nardo
Violante's servant, also disguised as a gardener, who is in love with Serpetta.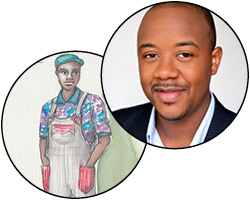 Baritone who recently apprenticed with the Santa Fe Opera and will sing Laura Kaminsky's As One with Seattle Opera this season.
Wolfgang Amadeus Mozart
(1756 – 1791)
Wolfgang Amadeus Mozart was born in Salzburg, Austria on January 26, 1756. Though he did not begin to walk until he was three years old, Mozart's talent for music soon became apparent. At the age of four, he could reproduce on the piano a melody played to him; at five, he could play the violin with perfect intonation; and at six he composed his first minuet.
As the young Mozart's reputation grew, his father Leopold realized the financial rewards that could arise from increased exposure of his son's talents. From that time on, Wolfgang and his sister Nannerl spent much of their childhood traveling through Europe. The rulers of Europe and England were astounded by Wolfgang's abilities of composition, improvisations, and sight reading. While the public admired Wolfgang for his talents, they disapproved quite heartily of his father, saying extensive voyages and frequent exhibitions were no life for the child.
Mozart become the concertmaster for the Archbishop of Salzburg in 1771. After spending frustrating and unproductive years serving the Archbishop, Mozart resigned. He promptly moved to Vienna where his creative energies flourished. There Mozart met and was influenced by Hayden, who came to love him like his own son. He told Leopold Mozart, "I consider your son to be the greatest composer I have ever heard."
Read More
In 1782, Mozart married Constanze Weber, the sister of his long-time love Aloysia. His father disapproved of his son's choice of bride and lifestyle. The newlyweds lived the carefree gypsy life constantly moving from house to house, spending money frivolously.
In 1784, Lorenzo Da Ponte presented Mozart the libretto for The Marriage of Figaro  and a long collaboration between the two began. Figaro  premiered in 1786 to an enthusiastic crowd. The two continued their initial success with another: Don Giovanni , which received its premiere in Prague in 1787. Later that same year, Wolfgang's father died, leaving the 31-year old alone for the first time.
The success of a revival of Figaro  in Vienna led to a commission from the Emperor Joseph II for Cosi fan tutte , again with Da Ponte, the premiere of which was a qualified success. In 1790, with the death of Joseph II, Mozart found himself out of favor with the new regime and plagued by his creditors. He was helped by Emanuel Shikander, who commissioned The Magic Flute  for his theater. Another commission came at this time, for La Clemenza Di Tito , but it did not help his situation, as it received mixed reviews.
Mozart's health waned and it was during this illness that he received his last commission. A mysterious stranger requested a requiem mass from the composer. Depressed and delirious, Mozart became convinced that the Requiem was for his own death. In 1791, Wolfgang's pupil Sussmayer completed the work, as the composer was too ill. He was given a pauper's funeral and was buried in an unmarked grave, in silence and unattended.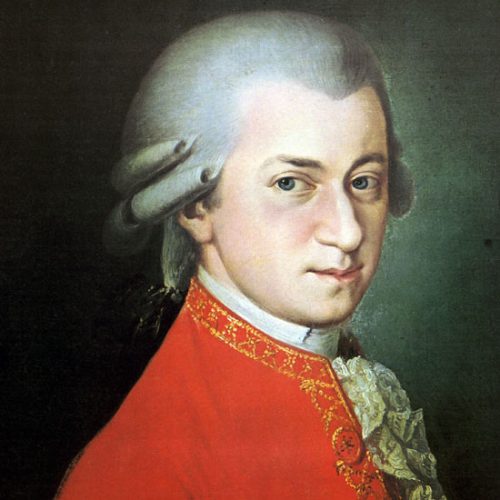 Geoffrey McDonald
Hailed by The Philadelphia Inquirer as a "promising and confident" member of the new generation of American conductors, Geoffrey McDonald commands a broad repertoire with extensive experience in operatic, symphonic, and choral works. He is steadily gaining recognition for his versatility – "an agile conductor…whose pacing is sure in both reflective and restless passages" (The New York Times). Geoffrey's passion for promoting new or neglected pieces and his enthusiasm for fresh, innovative presentation combine in his work as Music Director of On Site Opera, whose immersive production of Paisiello's Barbiere di Siviglia in the summer of 2015 earned wide critical acclaim. He has acted as Assistant Conductor for Opera Philadelphia, the American Symphony Orchestra, and Gotham Opera. He is an active composer, and an original member (cellist/songwriter) of indie rock band Miracles of Modern Science. He earned his Masters in Conducting at Mannes College, and his Bachelors in Music at Princeton University.
Eric Einhorn
Eric Einhorn is the co-founder of On Site Opera, a company dedicated to immersive, site-specific productions. Mr. Einhorn has directed productions for Lyric Opera of Chicago, Glimmerglass Opera, Pittsburgh Opera, Ft. Worth Opera, Wolf Trap Opera, Florentine Opera, Austin Lyric Opera, Utah Opera, Michigan Opera Theater, the Pacific Symphony, and Gotham Chamber Opera. He has been a member of the stage directing staff at the Metropolitan Opera since 2005. The Pittsburgh Post-Gazette named Mr. Einhorn's production of Dialogues des Carmélites for Pittsburgh Opera one of the top ten classical music performances of 2011. During summer of 2014, he directed Rameau's Pygmalion at Madame Tussauds New York and the Lifestyle-Trimco mannequin showroom. This production featured the world's first implementation of supertitles for Google Glass. Upcoming engagements include the world premiere of Happy Birthday, Wanda June with Indianapolis Opera, a revival staging of Simon Boccanegra starring Placido Domingo at the Metropolitan Opera, and a new staging of The Flying Dutchman for Austin Opera.