Cast
Craig Irvin
Jack Torrance
Kearstin Piper Brown
Wendy Torrance
Kelly Kaduce
Wendy Torrance
Aubrey Allicock
Dick Hallorann
Creative
Brian Staufenbiel
Stage Director
Composer: Paul Moravec
Librettist: Mark Campbell
Based on the Novel by: Stephen King
Premiere Performance: May 7, 2016, Ordway Music Theater, Saint Paul, Minnesota
The Atlanta Opera makes its long-awaited return to the Alliance Theatre as Stephen King's iconic 1977 thriller comes to the stage in this supernatural tale of possession and murder. Jack Torrance, a father with a troubled past, finds new employment as the winter caretaker for the Overlook Hotel. But as the family settles in to their new accommodations, demonic spirits from the hotel's past begin to take hold of Jack as he becomes a vessel for their murderous intents. Composer Paul Moravec and librettist Mark Campbell masterfully adapt this riveting story as an opera that will keep you on the edge of your seats from start to finish.
Sung in English with English Supertitles
Composer: Paul Moravec
Librettist: Mark Campbell
Premiere Performance: March 11, 1851, La Fenice, Venice
The Atlanta Opera makes its long-awaited return to the Alliance Theatre as Stephen King's iconic 1977 thriller comes to the stage in this supernatural tale of possession and murder. Jack Torrance, a father with a troubled past, finds new employment as the winter caretaker for the Overlook Hotel. But as the family settles in to their new accommodations, demonic spirits from the hotel's past begin to take hold of Jack as he becomes a vessel for their murderous intents. Composer Paul Moravec and librettist Mark Campbell masterfully adapt this riveting story as an opera that will keep you on the edge of your seats from start to finish.
Sung in English with English Supertitles
Cast
Craig Irvin
Jack Torrance
Kearstin Piper Brown
Wendy Torrance
Kelly Kaduce
Wendy Torrance
Aubrey Allicock
Dick Hallorann
Creative
Brian Staufenbiel
Stage Director
ACT I
Setting: In and around the Overlook Hotel, Colorado, late September to November, 1975.
Jack Torrance has been engaged as winter caretaker for the Overlook Hotel in a remote part of the Colorado Rockies and arrives there with his wife, Wendy, and son, Danny, during the last weekend of September, at the end of the hotel's season. Wendy and Jack welcome the change the hotel will bring to their lives, believing that the experience will bring the family closer together; Jack is also happy that he'll finally have time to finish his play. The general manager, Stuart Ullman, gives the Torrances a tour of the hotel and touts the history of its famous guests. The family is then introduced to the hotel cook, Dick Hallorann, who shows Wendy and Danny to the kitchen.
Ullman privately expresses his concerns to Jack about his personal history, which he has learned includes physical abuse and alcoholism. Jack reassures Ullman that he has conquered his problems and that all will be fine. Bill Watson takes Jack to the basement where he instructs him on the boiler and tells some stories about the hotel's nefarious past: a previous caretaker, Delbert Grady, killed his wife and two daughters before taking his own life; another guest, Mrs. Massey, committed suicide in a bathtub after her young lover abandoned her.
Read More
At the same time outside the hotel, Hallorann confides in Danny that he senses the boy shares a second sight, the "shining," that Hallorann's grandmother detected in him as a child. He also tells Danny that fears about the hotel can be controlled—but encourages Danny to call out to him if the Torrance family is in danger. Ullman, Watson, and Hallorann bid the Torrances farewell, leaving the family alone on the porch of the Overlook.
One evening several weeks later, Wendy reads Treasure Island to Danny while Jack works on his play. As Danny leaves to brush his teeth before being tucked in, the couple affirms their love for each other. Danny is trapped in the bathroom and once he escapes, appears traumatized, claiming to have had dark visions. Jack tries to shake Danny out of it, but Wendy stops him, revealing that Jack once injured the child. She vows to take Danny to the doctor in town the following day for a check-up. As she tucks Danny in and sings him a lullaby, Jack recalls his own childhood abuse at the hands of his father, Mark. Danny utters a curious message—"redrum"—which Wendy dismisses as a reference to Treasure Island.
Jack sifts through boxes of memorabilia in the basement a week or so later, finding a scrapbook assembled by "The Manager." He learns more about the Overlook's infamous past, including Horace Derwent's sale of the hotel to the Mafia and a subsequent "hit" that occurred there years later. He also reads about the tragedies of the Grady family and Mrs. Massey. An invitation to a New Year's Eve masked ball drops from the scrapbook and ignites Jack's imagination. He vows to tell the hotel's story. Wendy and Danny return from the doctor where Danny has received a clean bill of health. Disturbed about Jack's obsession with the Overlook, Wendy requests that they all leave immediately, but Jack dismisses the idea.
The first week of November.
Wendy is awakened by strange noises and Danny runs into his parents' bedroom in a panic. Jack checks the elevator, then the ballroom, where he momentarily hears people and finds a dog mask and a giant croquet mallet. He is shaken, but composes himself, returning to their room to reassure Wendy, who still believes they should leave the hotel.
Danny has approached Room 217 several times in the past weeks, and now, in late November, finally enters it with a key. In the hotel office, a ranger on the CB radio warns Jack of an upcoming blizzard. Suddenly, the ranger's voice becomes that of his father Mark, telling Jack to kill his family. Jack smashes the radio with the mallet. Wendy rushes in and is horrified to learn that Jack has destroyed their only contact with the outside world. Danny is found with his clothes wet, bruises around his neck, and lipstick marks on his face. As Jack rallies to protect his family, the structure of the hotel collapses, and all of its ghosts appear, including Delbert Grady, Mrs. Massey, Horace Derwent, and the guests of the New Year's Eve party. Danny cries out for Hallorann as a light snow begins to fall.
ACT II
One day in early December.
Jack returns to the basement for the boiler's daily maintenance. Grady appears and encourages Jack to apply the same discipline to his son that Grady meted out to his daughters. He then invites Jack to join him for the masked ball. Upstairs, Danny warns his mother that "they" have gotten to his father. Wendy tries to mitigate his fears, but once
Danny is alone, he again calls out for Hallorann. Jack enters the ballroom where the masked ball is in full swing and orders drinks from Lloyd, the bartender. Onstage, Horace Derwent, Grady, and Lloyd raise their voices in song, soon joined by Mark Torrance and then Jack, before he collapses and the party dissolves. Finding her husband sprawled on the floor, Wendy tries to help him upstairs. When he attempts to strangle her, she renders him unconscious by smashing a bottle over his head, and she and Danny lock him inside the pantry. When Jack comes to and demands to be released, Wendy leaves the kitchen with Danny, taking a large knife with her. Grady enters and helps Jack free himself from the pantry.
Upstairs in the caretaker's quarters, Wendy tries to assuage her son's fears before returning to the kitchen for food. She sees ghosts in the ballroom, but convinces herself they are not real. Jack suddenly attacks her with the mallet. Wendy plunges the knife into his back and runs back to the quarters, locking the door. Jack follows her and almost breaks through the door, when Wendy slices his hands with razors she has retrieved from the bathroom. Grady and Derwent appear to Jack, telling him to dispose of Wendy later, as Hallorann is suddenly approaching the hotel on a Snowcat and must be attended to.
Hallorann enters the hotel. Danny runs toward Hallorann, attempting to warn him, but Jack strikes Hallorann with his mallet, rendering him unconscious. Jack corners Danny, but Danny bravely stands up to him, saying, "You are not my father." Returning momentarily to his senses, Jack begs Danny to run, allowing him to escape. Derwent, Grady, and Lloyd appear, castigating Jack for his failure and warning him that the boiler is about to explode.
Courtesy of Minnesota Opera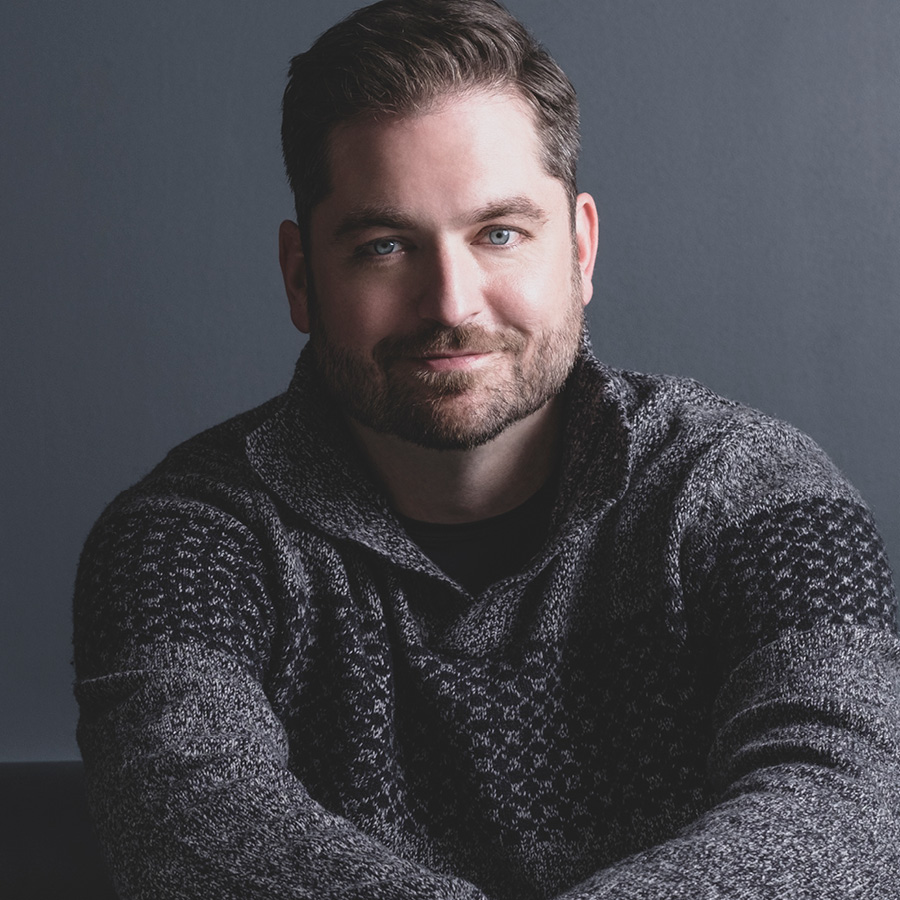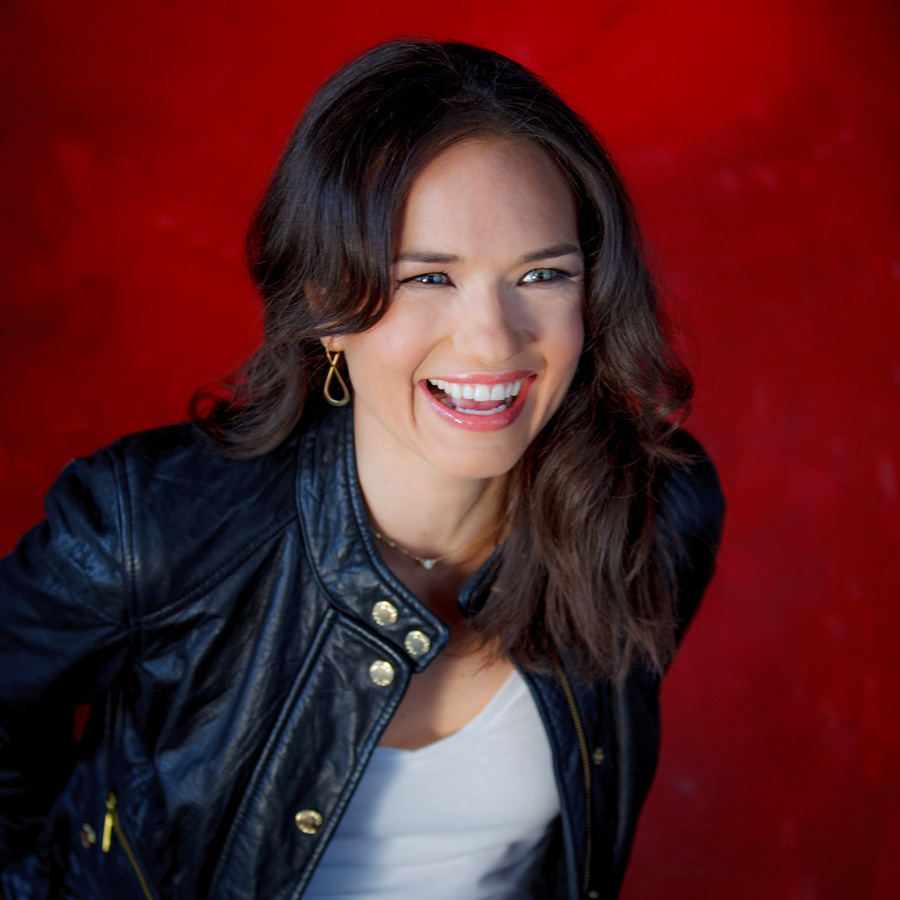 Sponsored by the Molly Blank Fund of the Arthur M. Blank Family Foundation
The Discoveries series
The Discoveries series is dedicated to audience members who are seeking new works, new ideas and fresh perspectives. These are not your standard operas.
Locations
As part of The Opera's effort to bring opera to new audiences all over Atlanta, these productions are performed in exciting alternative venues that we don't traditionally perform opera in.
Supertitles
Many operas are in a foreign language. Supertitles are similar to subtitles in a film, except they are projected above the stage. These translations will help you follow what's happening on stage.
What to Wear
There is no dress code at The Opera and you will see everything from jeans to evening gowns and formal suits. Most people use it as a chance to enjoy dressing up in their own style.
Arriving in Good Time
If you are late, you will have to sit the first act in the back and then in the intermission ushers will show you to your seat. Plan ahead to arrive with extra time.
Enhance Your Visit
Backstory
Discoveries series performances include events either before or after the performance. As part of the Backstory program, these experiences allow audience members to learn more about the opera, open a conversation around important topics, and participate with the cast in conversation, dancing, and many other formats. Free for ticket holders.
Familiarizing Yourself with the Story
Because of the foreign languages, classical music, and often complex plots, you will very likely enjoy the performance better if you spend a few minutes familiarizing yourself with the story and characters in advance. Some people even like to listen to the music in advance and others prefer to let it wash over them during the show and perhaps look it up afterwards.
Paul Moravec
(1957 – )
He has been described in Opera News as "a masterful musical dramatist," and his music has been hailed as "tuneful, ebullient and wonderfully energetic" (San Francisco Chronicle), "riveting and fascinating" (NPR), and "assured, virtuosic" (Wall Street Journal).
Frequently commissioned by notable ensembles and major music institutions, Paul's next premiere is A Nation of Others, to a libretto by Mark Campbell, with Oratorio Society of New York at Carnegie Hall, Nov. 15. His current project is an oratorio titled All Shall Rise, about the history of voting rights in America, also to a libretto by Mark Campbell, to be premiered by the Oratorio Society (OSNY) at Carnegie Hall in 2024. Recent seasons have included the premiere of The Shining at Minnesota Opera, based on the Stephen King novel,  and the premiere of Sanctuary Road , an oratorio about the Underground Railroad, with OSNY at Carnegie Hall. Other recent premieres include the song cycle Tell All the Truth for mezzo Raehann Bryce-Davis; Light Shall Lift Us, an online OPERA America anthem for 100+ opera soloists and virtual orchestra; A New Country, with mezzo Jennifer Cano and the Bridgehampton Chamber Music Festival; The Overlook Hotel Suite, with American Composers Orchestra at Carnegie Hall.
Read More
Mr. Moravec's discography includes the GRAMMY-nominated Sanctuary Road, with Oratorio Society of NY on Naxos. He has two albums with Boston Modern Orchestra Project (BMOP Sound): The Blizzard Voices, an oratorio about the Children's Blizzard of 1888, and Northern Lights Electric, an album of his orchestral music. He has five other albums on Naxos American Classics: Tempest Fantasy, performed by Trio Solisti with clarinetist David Krakauer; The Time Gallery, performed by eighth blackbird; Cool Fire, with the Bridgehampton Chamber Music Festival; Useful Knowledge, with soprano Amy Burton, baritone Randall Scarlata, Trio Solisti, and la Fenice Quintet; and Violin Concerto, with Maria Bachmann and Rossen Milanov's Symphony in C. Among his many other recorded works are: Double Action, Evermore, and Ariel Fantasy, performed by the Bachmann/Klibonoff Duo (Endeavour Classics); Sonata for Violin and Piano performed by the Bachmann/Klibonoff Duo (BMG/RCA Red Seal); Atmosfera a Villa Aurelia and Vince & Jan, performed by the Lark Quartet (Endeavour Classics); Morph, performed by the String Orchestra of New York (Albany); Anniversary Dances, with the Ying Quartet (Dorian Records); Cornopean Airs, with American Brass Quintet and organist Colin Fowler; and Andy Warhol Sez, with bassoonist Peter Kolkay and pianist Alexandra Nguyen. Other releases include Blue Fiddle, with Hilary Hahn on Deutsche Grammophon, and Piano Quintet, with Jeremy Denk and the Lark Quartet, on Bridge Records.
‍
Besides the Pulitzer Prize, Paul's music has earned numerous distinctions, including the Rome Prize Fellowship, a Guggenheim Fellowship, three awards from the American Academy of Arts and Letters, and fellowships from the National Endowment for the Arts and the Rockefeller Foundation. A graduate of Harvard College and Columbia University, he has taught at Columbia, Dartmouth, and Hunter College and currently holds the special position of University Professor at Adelphi University. He was reccently Paul Fromm Composer-in-Residence at the American Academy in Rome, served as Artist-in-Residence at the Institute for Advanced Study in Princeton, NJ, and also elected to membership in the American Philosophical Society. His work is published by Subito Music, available at www.subitomusic.com
Courtesy of PaulMoravec.com

Brian Staufenbiel
Brian Staufenbiel is the creative director for Opera Parallèle where he has directed and created the conceptual designs of the company's productions since it was founded in 2010. Specializing in multimedia, immersive, and interdisciplinary productions, he actively works across a wide range of artistic disciplines collaborating in film, and with media designers, choreographers and dancers, circus artists, and designer fabricators. His progressive approach to stagecraft has garnered critical acclaim for many of the company's productions, including Wozzeck, Orphée, Champion and Dead Man Walking.
Staufenbiel recently directed films for the online festival season of the Sun Valley Music Festival, a film of Dove/Angelis' Flight for Seattle Opera, an award-winning graphic novel film of Talbot/Scheer's Everest with Opera Parallèle, and a feature-length film of Gordon Getty's opera Goodbye Mr. Chips for Festival Napa Valley. 
Read More
This next season includes new productions of Moravec and Campbell's The Shining and a fully immersive experience of Talbot and Scheer's Everest, for Opera Parallèle, and Golijov's Ainadamar for L'opera De Montréal.  Staufenbiel is directing a new documentary about the life of Frederica Von Stade with Paper Wings Films and co-directing, with choreographer Yayoi Kambara, IKKAI, a dance installation about Japanese incarceration camps in the United States during World War II. 
Staufenbiel recently created a new production of Elektra for Minnesota Opera. His 2016 production of Das Rheingold for Minnesota Opera was reprised at Arizona Opera and L'Opéra de Montréal and will open the 60th season at Seattle Opera.  It was named a Star Tribune Classical Pick of the Decade.  Other recent projects include the premiere of Miguel Zenon's Golden City Suite with SF JAZZ, and a new production of Gordon Getty's Usher House and Canterville Ghost for the Center of Contemporary Opera in NY and LA Opera.
Staufenbiel enjoys an ongoing relationship with composer Philip Glass, having directed many of his operas including In the Penal Colony for Glass' own festival. The production is currently streaming on a new platform, Philip Glass Days and Night's Festival Presents, and was named a New York Times Top Ten pick.  He recently finished the Cocteau Trilogy with Opera Parallèle's acclaimed production of La belle et la bëte.
Staufenbiel recently left his position after seventeen years as the director of the opera program at the University of California, Santa Cruz, where he mounted a wide spectrum of award-winning productions ranging from traditional operas to commissioned works for the program. Staufenbiel holds degrees in Philosophy and Music including a Doctor of Musical Arts from the Eastman School of Music and currently resides in San Francisco.