Creative
Francesca Zambello
Director
More Coming Soon
Music: Richard Rodgers
Lyrics: Oscar Hammerstein II
Book by Howard Lindsay & Russel Crouse
suggested by "The Trapp Family Singers" by Maria Augusta Trapp
Premiere Date: November 16, 1959, Lunt-Fontanne Theatre, New York
Escape to the Alps for this heartwarming tale of seven motherless children, an aspiring nun, and a steely naval officer. Inspired by the real-life account of Maria von Trapp, The Sound of Music remains one of the most enduring shows in American theater. Its unforgettable score includes the hit songs "Do-Re-Mi," "Edelweiss," "The Sound of Music," "Climb Ev'ry Mountain," and "My Favorite Things." Set on the eve of the Anschluss in 1938, this bittersweet tale weaves together the essence of love, hope, courage, and defiance.
Performed in English with English supertitles
Frequently Asked Questions
For the 2021-22 season, we are back at Cobb Energy Performing Arts Centre. We know you might have some questions regarding this new season, so we've put together this helpful guide. If you have any other questions or comments not covered, please send feedback to tickets@atlantaopera.org.
What safety regulations will be in place at Cobb Energy Performing Arts Centre?
At this point, our safety committee, lead by Dr. Carlos del Rio, is optimistic about the fall. If all goes well in the next few months, the experts believe that many of the current safety regulations will be removed.
We will provide full details of all safety guidelines in late summer, ahead of our reopening at Cobb Energy Performing Arts Centre.
I'm a season subscriber. Will my seats be affected?
Your seats are safe! Thank you for trusting us through this long year. Our current plan is to keep all subscribers in their existing seats. Should you have any concerns or need to change seats, please contact Ticketing Services for concierge service at 404-881-8885.
Will pre-show dinners be available for purchase?
We are working with the Cobb Energy Performing Arts Centre to reimagine Mangia, our pre-show dinner buffet, with public health in mind. We will provide full details on our pre-show offerings in late summer.
Does The Atlanta Opera still plan to produce Das Rheingold?
After a long time away from the Cobb Energy Performing Arts Centre, we are focused on recovery and reconnection. Getting audiences, singers, orchestra members, and staff safely back into the theater is our number one priority. Second to that is healing from the isolation of the pandemic.
With that in mind, this season builds the Opera back up to performing the larger-scale works we had originally planned for this season, while still maintaining our schedule of four full-produced mainstage shows.
We hope you'll take respite in the laughter and joy found in the shows this season and look forward to the anticipated premiere of a new production of Das Rheingold.
Am I still able to set up a payment plan for my subscription?
Yes! For assistance in setting up a payment plan, please contact Ticketing Services at 404-881-8885.
Will my tickets be mailed to me?
You have many options for receiving your tickets. You can request mobile tickets, print-at-home tickets, or that tickets be mailed to you. Mailed tickets will be sent in early fall 2021.
When can I buy single tickets?
Single tickets will go on sale to the general public on August 17, 2021.
You can log into your account and manage your tickets online
If you have any questions regarding ticketing and the upcoming seasons, please call us at 404-881-8885. We are here to help you.
Act I
In Salzburg, Austria, just before World War II, nuns from Nonnberg Abbey sing the Dixit Dominus. One of the postulants, Maria Rainer, is on the nearby mountainside, regretting leaving the beautiful hills ("The Sound of Music"). She returns late to the abbey where the Mother Abbess and the other nuns have been considering what to do about the free-spirit ("Maria"). Maria explains her lateness, saying she was raised on that mountain, and apologizes for singing in the garden without permission. The Mother Abbess joins her in song ("My Favorite Things").[5] The Mother Abbess tells her that she should spend some time outside the abbey to decide whether she is suited for the monastic life. She will act as the governess to the seven children of a widower, Austro-Hungarian Navy submarine Captain Georg von Trapp.
Maria arrives at the villa of Captain von Trapp. He explains her duties and summons the children with a boatswain's call. They march in, clad in uniforms. He teaches her their individual signals on the call, but she openly disapproves of this militaristic approach. Alone with them, she breaks through their wariness and teaches them the basics of music ("Do-Re-Mi").
Rolf, a young messenger, delivers a telegram and then meets with the oldest child, Liesl, outside the villa. He claims he knows what is right for her because he is a year older than she ("Sixteen Going on Seventeen"). They kiss, and he runs off, leaving her squealing with joy. Meanwhile, the housekeeper, Frau Schmidt, gives Maria material to make new clothes, as Maria had given all her possessions to the poor. Maria sees Liesl slipping in through the window, wet from a sudden thunderstorm, but agrees to keep her secret. The other children are frightened by the storm. Maria sings "The Lonely Goatherd" to distract them.
Captain von Trapp arrives a month later from Vienna with Baroness Elsa Schräder and Max Detweiler. Elsa tells Max that something is preventing the Captain from marrying her. He opines that only poor people have the time for great romances ("How Can Love Survive"). Rolf enters, looking for Liesl, and greets them with "Heil". The Captain orders him away, saying that he is Austrian, not German. Maria and the children leapfrog in, wearing play-clothes that she made from the old drapes in her room. Infuriated, the Captain sends them off to change. She tells him that they need him to love them, and he angrily orders her back to the abbey. As she apologizes, they hear the children singing "The Sound of Music", which she had taught them, to welcome Elsa Schräder. He joins in and embraces them. Alone with Maria, he asks her to stay, thanking her for bringing music back into his house. Elsa is suspicious of her until she explains that she will be returning to the abbey in September.
The Captain gives a party to introduce Elsa, and guests argue over the Nazi German Anschluss (annexation) of Austria. Kurt asks Maria to teach him to dance the Ländler. When he fails to negotiate a complicated figure, the Captain steps in to demonstrate. He and Maria dance until they come face-to-face; and she breaks away, embarrassed and confused. Discussing the expected marriage between Elsa and the Captain, Brigitta tells Maria that she thinks Maria and the Captain are really in love with each other. Elsa asks the Captain to allow the children to say goodnight to the guests with a song, "So Long, Farewell". Max is amazed at their talent and wants them for the Kaltzberg Festival, which he is organizing. The guests leave for the dining room, and Maria slips out the front door with her luggage.
At the abbey, Maria says that she is ready to take her monastic vows; but the Mother Abbess realizes that she is running away from her feelings. She tells her to face the Captain and discover if they love each other, and tells her to search for and find the life she was meant to live ("Climb Ev'ry Mountain").
Act II
Max teaches the children how to sing on stage. When the Captain tries to lead them, they complain that he is not doing it as Maria did. He tells them that he has asked Elsa to marry him. They try to cheer themselves up by singing "My Favorite Things" but are unsuccessful until they hear Maria singing on her way to rejoin them. Learning of the wedding plans, she decides to stay only until the Captain can arrange for another governess. Max and Elsa argue with the Captain about the imminent Anschluss, trying to convince him that it is inevitable ("No Way to Stop It"). When he refuses to compromise on his opposition to it, Elsa breaks off the engagement. Alone, the Captain and Maria finally admit their love, desiring only to be "An Ordinary Couple". As they marry, the nuns reprise "Maria" against the wedding processional.
While Maria and the Captain are on their honeymoon, Max prepares the children to perform at the Kaltzberg Festival. Herr Zeller, the Gauleiter of the region, demands to know why they are not flying the flag of the Third Reich now that the Anschluss has occurred. The Captain and Maria return early from their honeymoon before the Festival. In view of the Nazi German occupation, the Captain decides the children should not sing at the event. Max argues that they would sing for Austria, but the Captain points out that it no longer exists. Maria and Liesl discuss romantic love; Maria predicts that in a few years Liesl will be married ("Sixteen Going on Seventeen (Reprise)"). Rolf enters with a telegram that offers the Captain a commission in the German Navy, and Liesl is upset to discover that Rolf is now a committed Nazi. The Captain consults Maria and decides that they must secretly flee Austria. German Admiral von Schreiber arrives to find out why Captain von Trapp has not answered the telegram. He explains that the German Navy holds him in high regard, offers him the commission, and tells him to report immediately to Bremerhaven to assume command. Maria says that he cannot leave immediately, as they are all singing in the Festival concert; and the Admiral agrees to wait.
At the concert, after the von Trapps sing an elaborate reprise of "Do-Re-Mi", Max brings out the Captain's guitar. Captain von Trapp sings "Edelweiss", as a goodbye to his homeland, while using Austria's national flower as a symbol to declare his loyalty to the country. Max asks for an encore and announces that this is the von Trapp family's last chance to sing together, as the honor guard waits to escort the Captain to his new command. While the judges decide on the prizes, the von Trapps sing "So Long, Farewell", leaving the stage in small groups. Max then announces the runners-up, stalling as much as possible. When he announces that the first prize goes to the von Trapps and they do not appear, the Nazis start a search. The family hides at the Abbey, and Sister Margaretta tells them that the borders have been closed. Rolf comes upon them and calls his lieutenant, but after seeing Liesl he changes his mind and tells him they aren't there. The Nazis leave, and the von Trapps flee over the Alps as the nuns reprise "Climb Ev'ry Mountain".
Courtesy of Wikipedia
Newbie Guide
The Opera Experience
Operas on our mainstage are grand theatrical experiences. You can always expect the unexpected, and for our productions to be presented at the highest quality.
Supertitles
Many operas are in a foreign language. Supertitles are similar to subtitles in a film, except they are projected above the stage. These translations will help you follow what's happening on stage.
What to Wear
There is no dress code at The Opera and you will see everything from jeans to evening gowns and formal suits. Most people use it as a chance to enjoy dressing up in their own style.
Arriving in Good Time
If you are late, you will be escorted to the nearest late seating area. At intermission ushers will show you to your seat. Plan ahead to arrive with extra time.
Enhance Your Visit
Pre-Performance Talk
Learn about the history of the opera and the composer with board member and opera aficionado, Carter Joseph. One hour prior to curtain. Free with your ticket!
Familiarizing Yourself with the Story
Because of the foreign languages, classical music, and often complex plots, you will very likely enjoy the performance better if you spend a few minutes familiarizing yourself with the story and characters in advance. Some people even like to listen to the music in advance and others prefer to let it wash over them during the show and perhaps look it up afterwards.
How is an Opera Staged?
Auditions
Actors first audition for roles up to a year in advance, or for more experienced artists, directors also invite them to play a role.
Rehearsals
Most of the rehearsals are held in our rehearsal hall, and not the actual theatre. The conductor begins orchestra rehearsals about a week and half before opening night. They have four rehearsals with the conductor, and then the singers are added into the mix.
Sets & Costumes
The Atlanta Opera Costume Shop alters the costumes to fit our singers. Sometimes they do have to make costumes if there aren't enough, or if there is nothing that fits, etc. Once the sets are in place, the cast begins rehearsing at the theatre. The Opera production staff works with staff at the theatre to get all of the lighting and technical aspects of the production together.
Sitzprobe & Dress Rehearsal
The orchestra comes together with the singers in a special rehearsal called sitzprobe. There are no costumes during the sitzprobe, this is mainly to hear the voices with the orchestra. There is a piano dress rehearsal, when the singers rehearse in full costume for the first time so they can get used to wearing them. Finally, all of the pieces are put together for two full dress rehearsals leading up to opening night.
Richard Rodgers (1902-1979)
Richard Rodgers' contributions to the musical theatre of his day were extraordinary, and his influence on the musical theatre of today and tomorrow is legendary. His career spanned more than six decades, and his hits ranged from the silver screens of Hollywood to the bright lights of Broadway, London and beyond. He was the recipient of countless awards, including Pulitzers, Tonys, Oscars, Grammys and Emmys. He wrote more than 900 published songs, and forty Broadway musicals.
Richard Charles Rodgers was born in New York City on June 28, 1902. His earliest professional credits, beginning in 1920, included a series of musicals for Broadway, London and Hollywood written exclusively with lyricist Lorenz Hart. In the first decade of their collaboration, Rodgers & Hart averaged two new shows every season, beginning with Poor Little Ritz Girl, and also including The Garrick Gaities (of 1925 and 1926), Dearest Enemy, Peggy-Ann, A Connecticut Yankee and Chee-Chee. After spending the years 1931 to 1935 in Hollywood (where they wrote the scores for several feature films including "Love Me Tonight" starring Maurice Chevalier, "Hallelujah, I'm a Bum" starring Al Jolson and "The Phantom President" starring George M. Cohan), they returned to New York to compose the score for Billy Rose's circus extravaganza, JUMBO.
Read More
A golden period followed — golden for Rodgers & Hart, and golden for the American musical: On Your Toes (1936), Babes In Arms (1937), I'd Rather Be Right (1937), I Married An Angel (1938), The Boys From Syracuse (1938), Too Many Girls (1939), Higher And Higher (1940), Pal Joey (1940), and By Jupiter (1942). The Rodgers & Hart partnership came to an end with the death of Lorenz Hart in 1943, at the age of 48.
Earlier that year Rodgers had joined forces with lyricist and author Oscar Hammerstein II, whose work in the field of operetta throughout the '20s and '30s had been as innovative as Rodgers' own accomplishments in the field of musical comedy. OKLAHOMA! (1943), the first Rodgers & Hammerstein musical, was also the first of a new genre, the musical play, representing a unique fusion of Rodgers' musical comedy and Hammerstein's operetta. A milestone in the development of the American musical, it also marked the beginning of the most successful partnership in Broadway musical history, and was followed by Carousel (1945), Allegro (1947), South Pacific (1949), The King And I (1951), Me And Juliet (1953), Pipe Dream (1955), Flower Drum Song (1958) and The Sound of Music (1959). The team wrote one movie musical, State Fair (1945), and one for television, Cinderella. (1957). Collectively, the Rodgers & Hammerstein musicals earned 35 Tony Awards, 15 Academy Awards, two Pulitzer Prizes, two Grammy Awards and 2 Emmy Awards. In 1998 Rodgers & Hammerstein were cited by Time Magazine and CBS News as among the 20 most influential artists of the 20th century and in 1999 they were jointly commemorated on a U.S. postage stamp.
Richard Rodgers died at home in New York City on December 30, 1979 at the age of 77. On March 27, 1990, he was honored posthumously with Broadway's highest accolade when the 46th Street Theatre, owned and operated by the Nederlander Organization, was renamed The Richard Rodgers Theatre, home to The Richard Rodgers Gallery, a permanent exhibit in the lobby areas presented by ASCAP which honors the composer's life and works.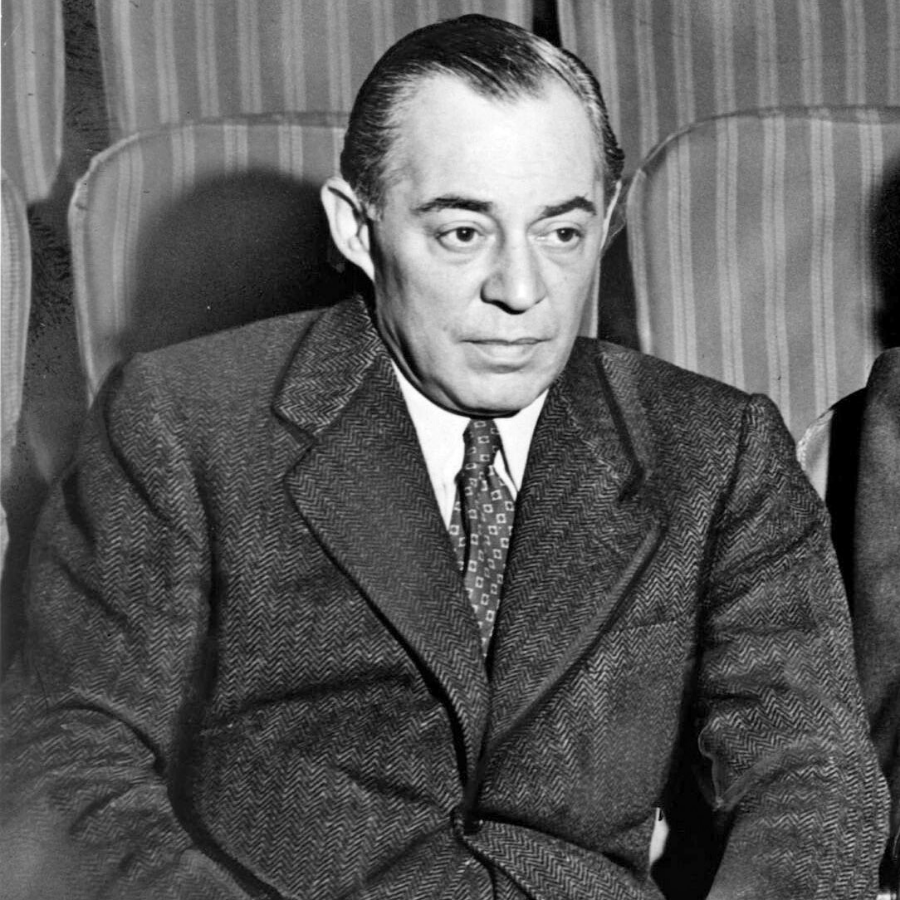 Oscar Hammerstein II (1895-1960)
Oscar Hammerstein II probably contributed more than any other single person to the evolution of the American musical comedy from simple entertainment to a complex and sophisticated art form.
He was born on July 12, 1895 in New York City into a family prominent in show business. His grandfather, the first Oscar Hammerstein (1846-1919) was an important opera producer, active into his grandson's teenage years. His uncle Arthur was a Broadway producer. And his father William was the manager of a vaudeville theater, the Victoria, in Manhattan.
Oscar Hammerstein II studied at Columbia University, where he wrote and acted in student shows. He went on to get a law degree from the Columbia Law School, but soon after graduation he abandoned law for the theater, where he started his career as an assistant stage manager for his producer uncle Arthur Hammerstein.
Read More
He quickly became known as a writer of books and lyrics for musicals, mostly at first in the operetta style. In 1927, Hammerstein teamed up again with Jerome Kern and wrote the book and lyrics of one of the very greatest of all musicals, Show Boat. There was quite simply no precedent in the American musical comedy for the complexity and seriousness of purpose of the book, or for the richness and sheer size of the score of this show, which introduced such classic songs as "Make Believe", "Ol' Man River", "Can't Help Lovin' Dat Man", "You Are Love", and "Bill" (Hammerstein's revision of an earlier lyric by P.G. Wodehouse).
When Richard Rodgers' collaboration with the brilliant but unstable Lorenz Hart collapsed, Rodgers chose to team up with Hammerstein, initiating a collaboration that was to transform the American musical theater.
They began with a masterpiece, Oklahoma! (1943, Pulitzer Prize), a show that significantly advanced Hammerstein's longtime goal of integrating all the elements of musical theater into a single artistically unified whole. This show included such classic songs as "Oh, What A Beautiful Morning", "The Surrey With The Fringe On Top", "I Cain't Say No", and "People Will Say We're In Love". They followed this with another extraordinary show, Carousel (1945), introducing "If I Loved You", "June Is Bustin' Out All Over", "Soliloquy", "What's The Use Of Wondrin'", and "You'll Never Walk Alone". They won an Academy Award for the song "It Might As Well Be Spring" from State Fair (1945). Allegro (1947) included "So Far" and "The Gentleman Is A Dope".
In 1949 came South Pacific, winning them another Pulitzer Prize, and including "Bali Ha'i", "I'm Gonna Wash That Man Right Outta My Hair", "A Cock-Eyed Optimist", "Some Enchanted Evening", "There Is Nothing Like A Dame", "A Wonderful Guy", and "Younger Than Springtime". This was followed by The King and I (1951), with "I Whistle A Happy Tune", "Hello, Young Lovers", "Getting To Know You", and "Shall We Dance?".
In 1959, after a few lesser successes, they had their last great hit, The Sound of Music, which included "My Favorite Things", "Do-Re-Mi", "The Sound of Music", and "Climb Ev'ry Mountain".

Oscar Hammerstein II died on August 23, 1960 at Highland Farms, Doylestown, Pennsylvania.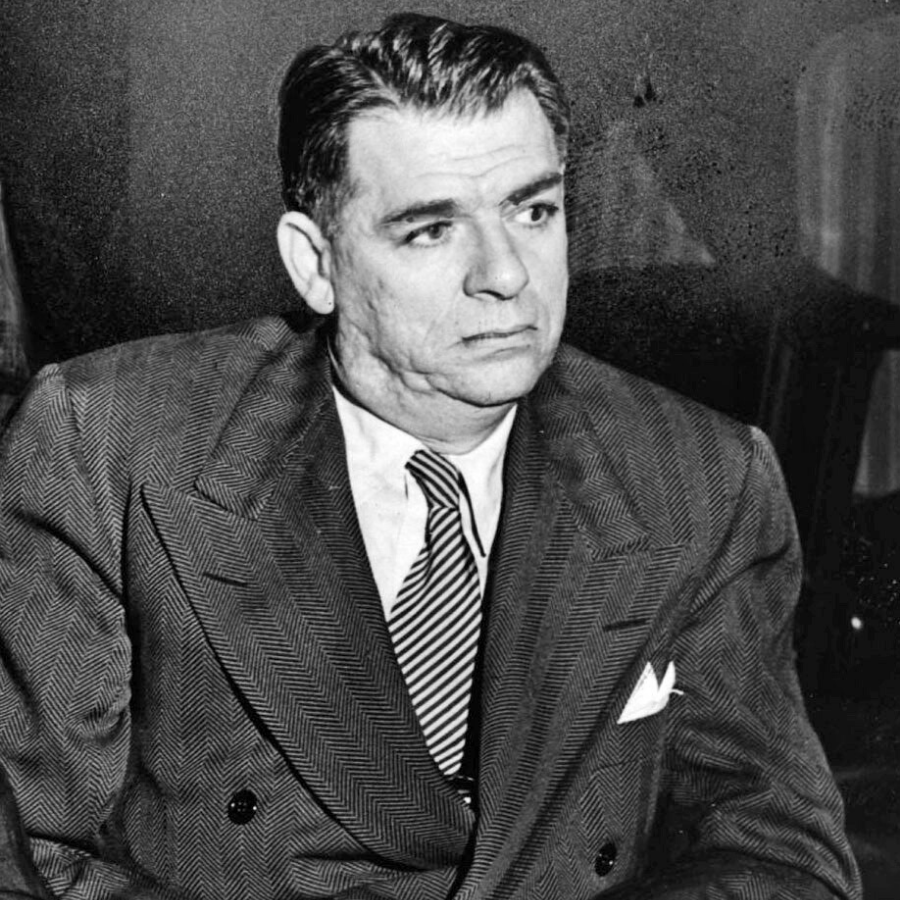 Francesca Zambello
An internationally recognized director of opera and theater, Francesca Zambello's American debut took place at the Houston Grand Opera with a production of Fidelio in 1984. She debuted in Europe at Teatro la Fenice in Venice with Beatrice di Tenda in 1987 and has since staged new productions at major theaters and opera houses in Europe and the USA. Collaborating with outstanding artists and designers and promoting emerging talent, she takes a special interest in new music theater works, innovative productions, and in producing theater and opera for wider audiences.
Ms. Zambello has been the General Director of The Glimmerglass Festival since 2010, and the Artistic Director of The Washington National Opera at the Kennedy Center since 2012. She also served as the Artistic Advisor to the San Francisco Opera from 2005-2011, and as the Artistic Director of the Skylight Theater from 1987-1992. In her current roles at the Kennedy Center and the Glimmerglass Festival she is responsible for producing 12 productions annually. She has begun major commissioning programs for new works in both companies that have resulted in productions of many large and small-scaled new works. During her tenure both companies have increased their national and international profiles.
Read more
Francesca Zambello has recently been awarded the Chevalier des Arts et des Lettres by the French government for her contribution to French culture and the Russian Federation's medal for Service to Culture. Other honors for her work include three Olivier Awards from the London Society of Theaters and two Evening Standard Awards for Best Musical and Best Opera. She has also received the award for Best Company Achievement. The French Grand Prix des Critiques was awarded to her twice for her work at the Paris Opera. Other awards include Best Production in Japan, the Palme d'Or in Germany, the Golden Mask in Russia and the Helpmann Award in Australia.
Francesca Zambello most recently developed and directed the world premiere of Christopher Theofanidis' Heart of a Soldier for the San Francisco Opera, where she served as Artistic Advisor from 2006-2011. Other recent opera projects have included the first international production of Carmen to ever be presented at the National Center for the Performing Arts in Beijing, the world premiere of An American Tragedy, Cyrano and Les Troyens for the Metropolitan Opera, Carmen and Don Giovanni at the Royal Opera House, Boris Godunov, War and Peace, Billy Budd and William Tell at the Paris Opera, and The Ring for the San Francisco Opera.
Recent theater projects have included Aida at San Francisco Opera; Washington National Opera's Ring Cycle; Show Boat in London at the Royal Albert Hall; a new musical, Rebecca, for Vienna's Raimund Theater, Stuttgart's Palladium Theater (presented by Stage Entertainment), and in St. Gallen, Switzerland; Tibet Through the Red Box, a new play by David Henry Hwang for the Seattle Children's Theatre; The Little Prince with Oscar-winning composer Rachel Portman; Napoleon in the West End; The Little Mermaid for Disney on Broadway; the musical of The Little House on the Prairie and The Master Butchers at the Guthrie Theater, and Aladdin in Disneyland. Other recent works have included a film of Menotti's Amahl and the Night Visitors for BBC Television, as well as a new film for the BBC, Sony and PBS of The Little Prince, and, West Side Story for the floating stage in Bregenz.
Ms. Zambello has also served as a guest professor at Yale University and The Juilliard School.
An American who grew up in Europe, she speaks French, Italian, German, and Russian. She attended Moscow University in 1976 and graduated cum laude from Colgate University in 1978. She began her career as an Assistant Director to the late Jean-Pierre Ponnelle. From 1984-1991 she was the Artistic Director of the Skylight Music Theater. She has been guest professor at Harvard and Berkeley Universities.
Francesca Zambello lives in New York and London.