We're thrilled to introduce our exclusive Flex Packages, we think you're going to love them.
Flex Packages offer you the flexibility to choose the operas you've been longing to see, all while enjoying fantastic savings on discounted single ticket prices. It's the perfect opportunity to treat yourself to some world-class entertainment or surprise a loved one with the gift of unforgettable experiences.
Here's how it works:
 • Choose two or more productions
 • Choose the day
 • Choose the section
 • Save on ticket prices
… it's your choice!
By building a Flex package, you not only secure your seats for these captivating performances but also unlock a slew of subscriber benefits, including:
No hassle exchanges
Priority seating
Discounts on our branded merchandise
Ticket insurance
Special discounts on additional single ticket purchases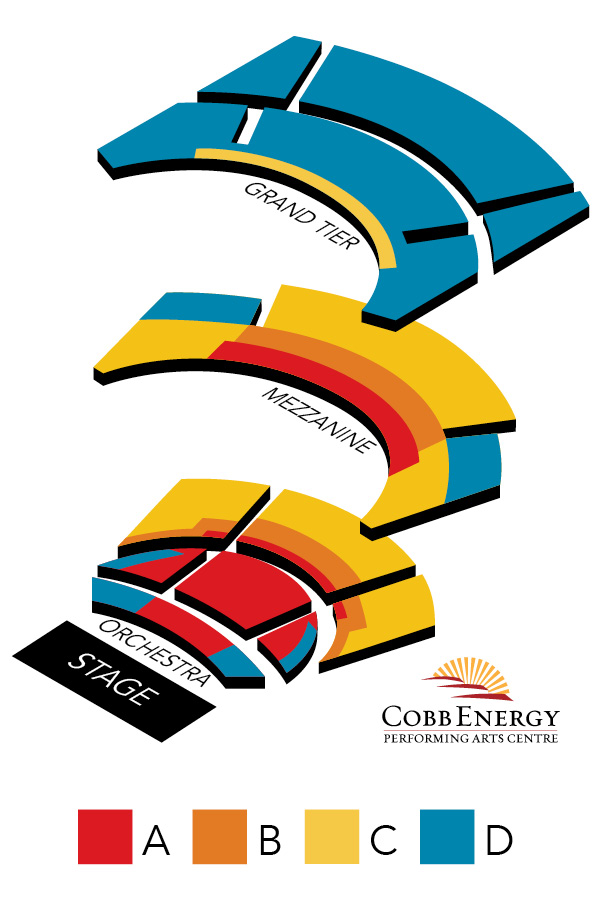 The Best Seats, Guaranteed. Subscribers have first access to the best seats in the house. You can buy as many tickets as you like in any section of the theater. You always get to select the best seats in that section before anyone else. Seats are assigned based on giving level, subscriber history, and the date the order is received.
Great Deals on Grand Opera. Subscribers save up to 25% off single ticket prices. Use our interest-free subscription payment plan for convenient monthly installments at no additional cost. Save 10% on additional ticket purchases for friends and family, and another 10% when you shop at Shop Opera.
Exclusive Access. Only subscribers have access to pre-purchase single tickets before they go on sale to the public.
Convenient Parking. Only subscribers can purchase pre-paid parking at Cobb Energy Centre before attending a performance. Plus, subscribe early and get FREE mainstage parking for the season.
Peace of Mind. We offer subscribers exclusive, flexible services to make your experience easy and enjoyable. Exchange tickets for a different date of the same opera if your plans change. If you lose or forget your tickets, we'll replace them for free! Unable to attend? Donate your tickets for a tax deduction equivalent to the price of your tickets.
Concierge Service. Let our Patron Services representatives help with all the details, then relax and enjoy a year of operatic entertainment.  Offered only to subscribers, you may pre-purchase discounted, hassle-free parking before arriving at the Cobb Energy Centre. We are available Monday – Friday, 9 a.m. to 5 p.m. for personal attention and ticketing questions. Contact Ticketing Services at 404-881-8885.
Give the Gift of Opera. Buy a subscription as a gift to your partner or invite a friend or family member to each performance with you. If your plans change and you cannot exchange for any of the dates for a given opera, give the tickets to friends or donate them back to The Atlanta Opera.
Frequently Asked Questions
How are seats assigned?
Seating priority is based on current subscription seats, giving level, and the date the order is received. New subscribers who subscribe during the renewal period will be seated after all renewed subscribers. All prices shown are per seat and include a $5 facility fee applied per seat, per performance.
What if I want to make changes to my subscription?
If you'd like to upgrade your seats, please contact Ticketing Services at 404-881-8885. Subscribers may add parking to their package at any time. Only subscribers may exchange or donate their tickets. Scroll down for more information.
Do you offer flex or "create your own" packages?
Flex subscriptions are available after the first mainstage production of the season closes. Subscribers may select 2-3 performances on their desired dates and in varied sections. Flex package subscribers will be seated after all full-season subscribers are seated.
How do your payment plans work?
Subscribers may spread their payments over 3 months, but plans are only available before the season begins. It's flexible and free! We will deduct the first payment upon subscribing, then deduct equal amounts over the following 2 months. Your card will automatically be charged on the days set up for the payment plan. You may set up payment plans when you order online, by phone, by mail, or in person at our ticket office. Payment plans may only be set up using a credit or debit card. We accept VISA, MasterCard, American Express, and Discover. We are only able to accept one credit card for this payment. The card must be valid through one month past the last payment scheduled.
The season has already started – can I still buy a subscription?
Yes, subscription packages are available all season long.
Do you offer ADA-compliant subscription seats?
Accessible seating is available in all venues for all of our operas. For specific requests or questions, please contact our Ticketing Services team by phone at 404-881-8885 and we will be happy to accommodate you. Seating availability is based on the date the order is received.
How can I exchange my tickets?
Only subscribers may exchange their tickets for any performance of the same opera. All exchanges are subject to availability, and seats cannot be guaranteed. If you are exchanging into a higher-priced performance or section, you will be charged the difference in price. No refunds are given for exchanging into a lower-priced seating section or performance. All ticket exchanges much be received prior to your scheduled subscription performance. We are unable to exchange tickets for performances that have already occurred. Dates, times, productions, casting, and prices subject to change.
Can I donate my tickets?
If you are unable to use your tickets, please donate them to The Atlanta Opera so that another patron may enjoy the performance. A tax-deductible receipt will be mailed to you after the production is over. The Atlanta Opera must receive your donation at least 30 minutes prior to the start of the performance in order for you to receive a tax credit. Ticket donations cannot be accepted after the performance date printed on the tickets. Only subscription tickets may be donated; we cannot accept donations of single tickets purchased for a single performance.
Donate Tickets Prior to Performance:
Call Ticketing Services
404-881-8885
9 a.m. – 5 p.m.
Monday – Friday
Tickets may only be donated before a performance has occurred. Ticket donations can not be accepted after a performance.