Onsite Dining: Mangia!
Enjoy a delicious pre-opera meal and never be late to a performance!
We offer elegant pre-show dining prior to each mainstage performance. Mangia! is served on the Mezzanine level of the Cobb Energy Centre. Enjoy a comfortable meal with friends and never be late for the performance! Saturday, Tuesday, and Friday dinners are $53 and served buffet-style and include a glass of wine. Sunday brunches are $42.40 and offer breakfast and light bites with chef-attended stations and a variety of options.  Tickets must be purchased at least five business days in advance.
Saturday, April 28
Read More
Salad: Gourmet Field Greens, Crispy Serrano Ham, Roasted Artichokes, Sherry Tomato Vinaigrette
Entrées: Seared Ribeye with Marinated Mushrooms, Roasted Red Peppers, and Veal Jus Roasted Salmon with Cumin and Orange
Sides: Grilled Vegetables with Arugula Vinaigrette, Papas Brava with Smoked Paprika Aioli
Dessert: Spiced Chocolate Mousse Parfait with Candied Orange
Rolls & Butter

Tuesday, May 1
Read More
Salad: Marinated Beet Salad with Marcona Almonds and Feta, Blood Orange Vinaigrette
Entrées: Citrus Roasted Chicken, Tomato Braised Short Rib, and Baby leeks
Sides: Parsnip Puree and Sautéed Greens
Dessert: Saffron Caramel Flan with Almond Tuile, Hazelnuts, and Chocolate Crumb
Rolls & Butter

Friday, May 4
Read More
Salad: Grilled Eggplant, Shaved Manchego, Heirloom Tomato, Arugula, Lemon Vinaigrette
Entrées: Grilled Hanger Steak and Roasted Sea Bass
Sides: Papas Brava with Rioja Sauce, Trumpet Mushrooms with Citrus and Herbs
Dessert: Spiced Chocolate Mousse Parfait with Candied Orange
Rolls & Butter

Sunday, May 6
Read More
Brunch Menu:
Assorted House made Croissants and Danish
Seasonal Fresh Fruit and Berries
Spanish Inspired Meat and Cheese Display
Field Green Salad with Blood Orange Vinaigrette
Fluffy Scrambled Eggs with Asparagus and Mushrooms
Smoked Bacon and Sausage
Roasted Potatoes with Tri-colored Peppers
Saffron Rice
Citrus Roasted Chicken with Artichokes
Assorted Pastires
Omelette Station: Omelets made to order with assortment of condiments, eggs made to order
Chilled Juices, Coffee, Decaffeinated Coffee, Hot Tea, and Iced Tea 
Concessions
Cobb Energy Centre offers a variety of concessions at every mainstage performance, before curtain and during intermission. Concessions include: candy, hot & cold sandwiches, salads, snacks, full bar & beverage services.
Click here to see a full menu.
Please note: Service ends one hour before the last act concludes. Food and drink are not allowed in the theatre.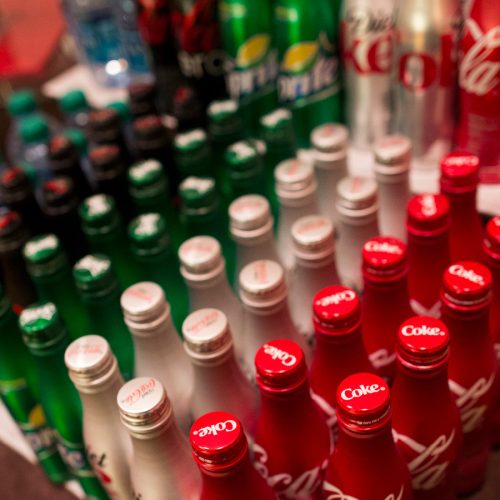 Theatrical Outfit (The Balzer Theater at Herren's)