A Reimagined Opera Experience
Your safety is our top priority.
This outdoor operatic experience was designed in consultation with leading experts in the fields of epidemiology, public health, workplace/industrial hygiene, and infectious diseases.
The Atlanta Opera will continue to monitor government policy changes, Center for Disease Control (CDC) guidelines, government mandates, and public health notices and make changes as necessary or appropriate to ensure the safety of staff, artists, and the public.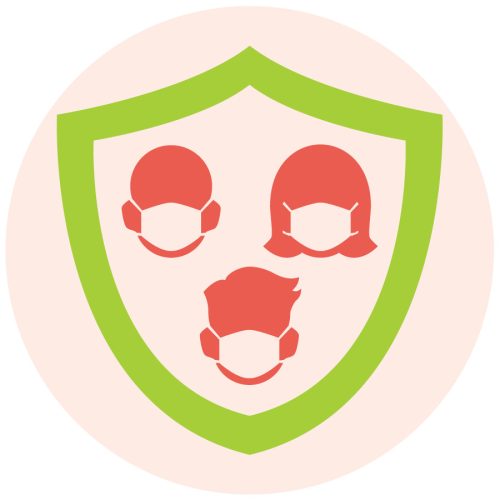 Top Things You Should Know
Face coverings: Patrons will be required to wear face masks at all times.

Food & Beverage: All food and beverage packages must be enjoyed either at your car in the parking lot "tailgate-style," or in the designated "café" area outside of the Big Tent. No food and drink are allowed under the Big Tent.

Scheduled entry: Timed tickets will be available in increments of 15 minutes to limit queues. Please plan to arrive on time.
Health Screening: Upon arrival, patrons will be sent a Health Questionnaire to their devices to be completed before queueing for temperature checks. All patrons will be screened with temperature checks prior to entry into the venue.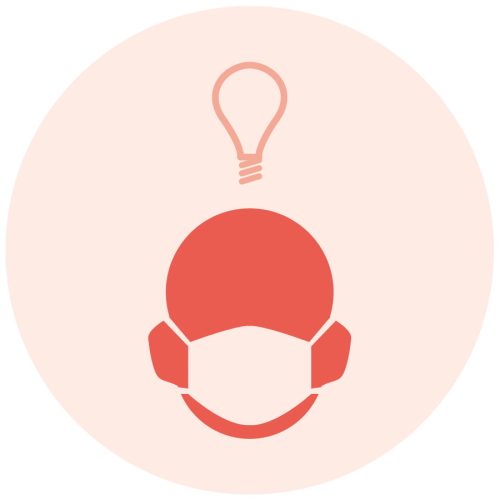 Our new 2020-21 season will be presented in a ventilated, open-sided tent, with the following safety measures in place:
Reduced Contact: Ticket Scanning, Temperature Checks, and Safety Screenings will be contactless and staff will be equipped with masks, face shields and gloves to keep you safe.
Social Distancing: Stanchions, signage, and barriers will be used throughout the venue to ensure social distancing is maintained for all audience members.
Pod Seating: Audiences will be seated in Pods that can accommodate up to 4 people. Pods are socially distanced throughout the tent.
Enhanced Cleaning: Hand washing and sanitizing stations will be dispersed throughout the outdoor venue and personal hand sanitizers will be available at each pod. Seats, tables, bathrooms, and the various check-in stations will be fully sanitized prior and following each performance.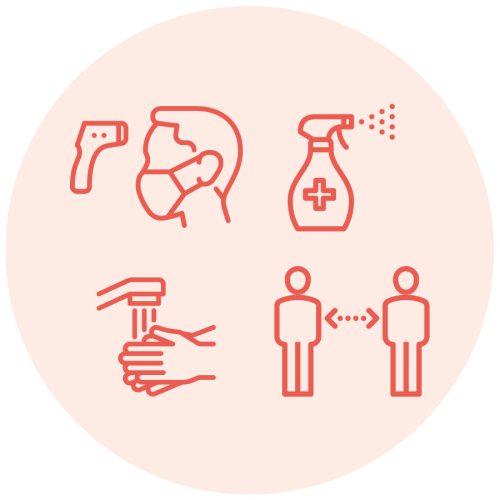 Limitation on Liability/Assumption of Risk
Any person entering the premises waives all civil liability against this premises owner and operator for any injuries caused by the inherent risk associated with contracting COVID-19 at public gatherings, except for gross negligence, willful and wanton misconduct, reckless infliction of harm, or intentional infliction of harm, by the individual or entity or the premises.
Additionally, you, on behalf of yourself and any accompanying minor, voluntarily assume all risks and danger incidental to the event for which the ticket is issued, whether occurring before, during or after the event, and you waive any claims for personal injury, death, illness, damage, loss, claim, liability, or expense, of any kind against The Atlanta Opera, Inc., and its agents, sponsors, officers, directors, shareholders, owners and employees. Additionally, please visit https://www.atlantaopera.org/terms for the complete Terms and Conditions governing your ticket and attendance at the event.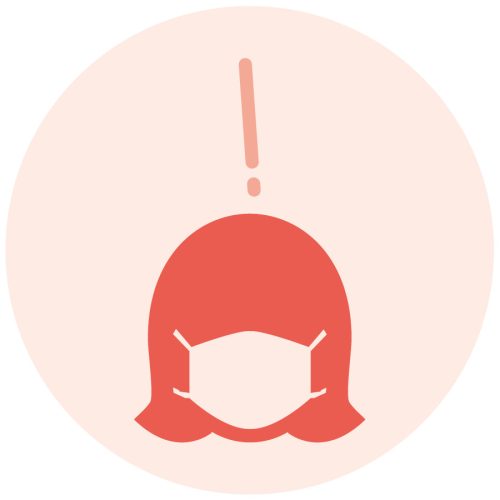 Frequently Asked Questions
How much does this cost? What am I buying?
Pricing starts at $149 for a 4-person pod and $89 for a two-person pair. Parties greater than 4 should purchase more than 1 pod. All pods are socially distanced from each other. Please note that sightlines to the stage will vary throughout the tent and that views may be partially obstructed by the poles holding up our Big Tent. 
What will be done to keep me safe?
The Atlanta Opera has completely redesigned the patron experience with safety as its number one priority.
OUTDOORS: Performances will be held outdoors, under an open-air tent.
POD SEATING: Parties will be socially distanced in "circle pods." Each party will have its own dedicated circle of space with 2 or 4 chairs depending on their ticket type, and each circle is physically distanced from neighboring circles.
FACE COVERINGS: Masks will be required of patrons at all times. Patrons will be required to complete a temperature check and confidential health survey prior to entry to the venue.
TIMED TICKETS: Timed tickets will be available in increments of 15 minutes to limit queues. Please plan to arrive on time.
REDUCED CONTACT: All staff will wear masks and maintain social distancing from guests.
INCREASED SANITATION: Hand sanitizer and handwashing stations will be available throughout the venue for patron use.
SOCIAL DISTANCING: Social distancing will be encouraged with barriers and signed throughout the venue.
Where is the venue?
For our spring performances, the Big Tent will be located outdoors at Cobb Energy Performing Arts Centre. Onsite parking is available for $10. 
Do we all use the same ticket for our pod?
No. When you purchase your two-person or four-person pod, each seat in that pod will be assigned an individual ticket, so you can share those tickets with members of your party. 
What can/should I bring?
Please bring and wear your mask upon arrival! You may bring a personal water bottle for refreshment during the performance. 
Will food and drink be available for purchase and where can I enjoy it?
Through our venue partners, we are pleased to offer a Tailgate Picnic Pack and Wine Upgrade option for your experience. These packages must be pre-ordered and are not available onsite. Concessions and a bar will be available in a designated "cafe" area outside of the Big Tent. All food and beverage must be enjoyed either at your car in the parking lot "tailgate-style," or in the designated "café" area outside of the Big Tent. No food and drink are allowed under the Big Tent.
What if my party arrives separately?
We will accommodate you as best we can! To keep queues moving and safe, incomplete parties may be asked to wait for their whole party to arrive before queuing up to enter the venue. 
What if I or someone else in my party fails the health screening?
If someone in your party is found to have a temperature above 100.4° F or is experiencing symptoms of COVID-19, your party will be advised to not attend the performance. Ticketing Services will be ready to assist you with rescheduling your tickets for another time.
Will there be contact tracing?
Should an audience member notify us that they later tested positive after attending one of our events, The Atlanta Opera will cooperate with Public Health officials to ensure that any audience member potentially exposed receives proper notice.
Can I still get to my seats if I arrive late?
To maintain our safety protocol, we recommend that all patrons arrive within their schedule block. If you arrive outside of that window, you may be asked to wait. Our staff will try their best to accommodate all parties.
Do I have to keep my mask on?
Yes. We appreciate your courtesy as an audience member and ask that you keep your mask on at all times.
Will my disabilities be accommodated?
It is important to us that we create an experience that is accessible to all. The Atlanta Opera staff will be ready to assist patrons with physical disabilities to get them safely into the venue and to their seats. As always, we will have supertitles in English displayed on monitors. We are developing an app to further assist those with hearing and visual disabilities. If you have any questions or requests, please contact Ticketing Services at 404-881-8885.
Will The Threepenny Carmen and The Threepenny Opera be presented on the same night as a double bill?
No. The Threepenny Carmen and The Threepenny Opera are two separate productions, presented on alternating nights under the Big Tent. To see both shows, you will need to purchase tickets to each performance. Each show will be presented without intermission and will run under 90 minutes.
Where should I plan to park?
Onsite parking is available at Cobb Energy Performing Arts Centre for $10. Please visit our venue information page for more details. 
Where can I find information on COVID-19?
For more information on the Coronavirus and safety recommendations, please visit the Center for Disease Control (CDC) website at cdc.gov. The Atlanta Opera will continue to monitor guidelines issued by the CDC and will update guidelines listed on the Opera Coronavirus Information Page as necessary.
What should I do if I suspect I may be infected?
If you suspect you may have COVID-19, stay home to prevent the spread and contact your health care provider. Please contact the Ticket Office to discuss your ticket options.
How can I protect myself from infection?
All patrons should follow the guidelines set forth by The Atlanta Opera, which include wearing a mask at all times while at the venue, maintaining social distancing from other parties, limiting the number of personal belongings brought into the venue, and taking advantage of the handwashing and sanitizing stations around the venue.
Please visit the resources below for more information on preventing the spread of coronavirus:
Center for Disease Control (CDC) Website
What happens in the event of inclement weather?
The Atlanta Opera has rain dates held on April 29 and May 4, 11, 13, and 15, 2021. In the event of inclement weather, patrons will be notified of their options for their tickets. 
I've received my two doses of the vaccine. Do I still need to social distance and wear a mask?