The Atlanta Opera presents the second annual 96-Hour Opera Project, a composition competition and showcase that pairs composers and librettists to write ten-minute operas. Bringing their completed works to Atlanta, the teams will workshop and rehearse their productions over four days from June 9 through 12, 2023. On Monday, June 12, 2023, a public performance will present the ten-minute operas at the Ray Charles Performing Arts Center at Morehouse College, and a winner is selected by a distinguished group of judges. The Atlanta Opera awards the winning team a cash prize and an Atlanta Opera commission for a new work to be produced and performed in an upcoming season.
Designed specifically for composers and librettists from historically underrepresented communities, the 96-Hour Opera Project is only open to those who self-identify as Black, Indigenous, Asian-American, Pacific Islander, Arab-American, Latin-American or other communities of color.
The Atlanta Opera provides singing talent, and a pianist as collaborators to bring these works to life; plus, the deep historic context and background for the people and stories available from the theme of Atlanta's Oakland Cemetery to spark imagination.
Judges' Choice: Winner
Steele Roots
Dave Ragland composer
Selda Sahin librettist
Carrie Steele Logan Maria Clark, soprano
Michael LaMarcus Miller, bass-baritone
Train/Graveyard Attendant Tyrone Webb, tenor
music director & piano Justin Maxey
Judges' Choice: Runner-Up /
Audience Favorite
Faces In The Flames
Nathan Felix composer
Anita Gonzalez librettist
Thomas Askew Timothy Miller, tenor
Sadie Hutchinson Ebony Collier, mezzo-soprano
Alice Hutchinson Indra Thomas, soprano
music director & piano R. Timothy McReynolds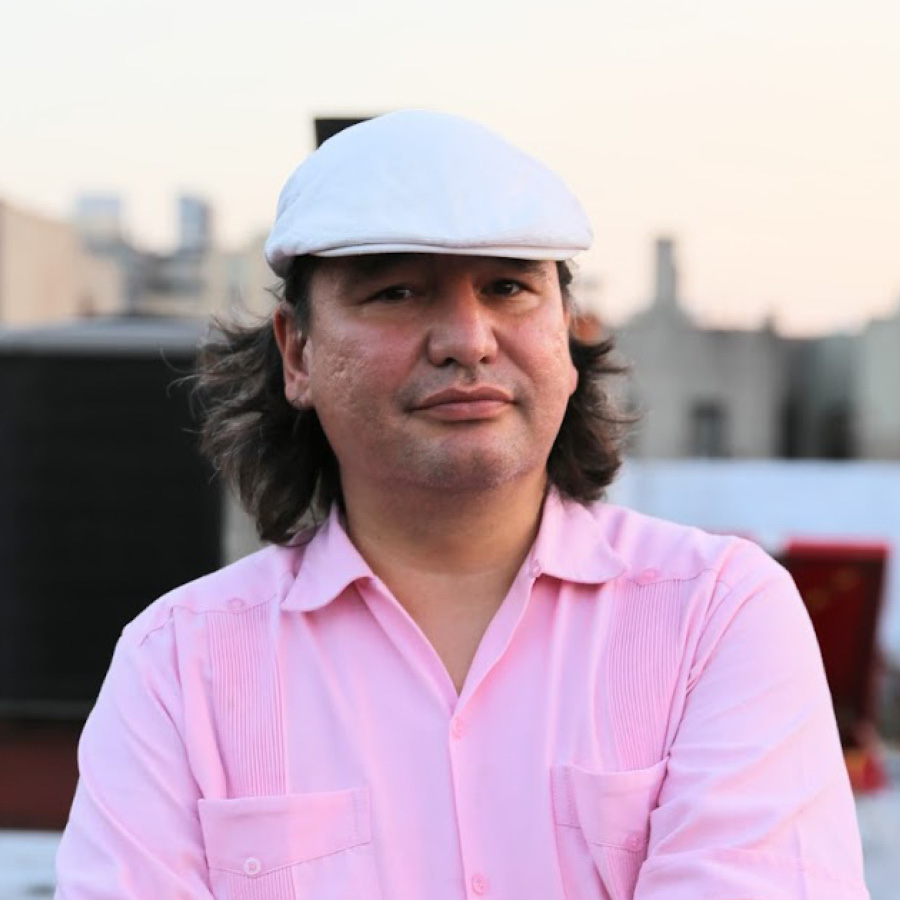 Jorge Sosa
Jorge Sosa is a Mexican-born composer currently residing in New York City. Opera News described his telematic opera Alice in the Pandemic as "wildly imaginative, musically powerful, and technically courageous" and commended that "Sosa's broad stylistic palette incorporated lyrical impassioned melodies, kooky carnival music, and efficient recitative." The music blog "I Care if You Listen" described Sosa's opera I Am A Dreamer Who No Longer Dreams as "well-balanced to the story's narrative, and his vocal writing aroused strong emotional peaks and valleys, magnified by the characters' impassioned performances." Both works were commissioned and premiered by the Boston-based opera company White Snake Projects.
Read More
During the 2023 season, Sosa will premiere the puppet opera Monkey, commissioned by White Snake Projects, and the comic opera The Beehive, commissioned by the University of Northern Iowa. In 2022 Jorge's opera I Am A Dreamer Who No Longer Dreams received its second production by Resonance Works in Pittsburgh, with a newly expanded orchestration. Sosa was selected as a finalist for The Atlanta Opera 96 Hour Opera Project in 2022 and 2023, and also premiered the opera scene "Samiir's Feast," commissioned by White Snake Projects. In 2021, Sosa was commissioned to write a sextet "Rocola" for Tian Hui Ng and the Victory Players that premiered June 2022. Sosa was commissioned to develop The Rising Tide for Boston Children's Chorus about climate change. Sosa is currently collaborating with American Lyric Theater to develop a new opera titled Splintered that is co-composed with Justine Chen, with libretto by Lila Palmer. Splintered was awarded a 2022 Opera America Repertoire Development Grant. Sosa is an Associate Professor at Molloy University. His music is available on all the major music download sites and through the website www.jorgesosa.com.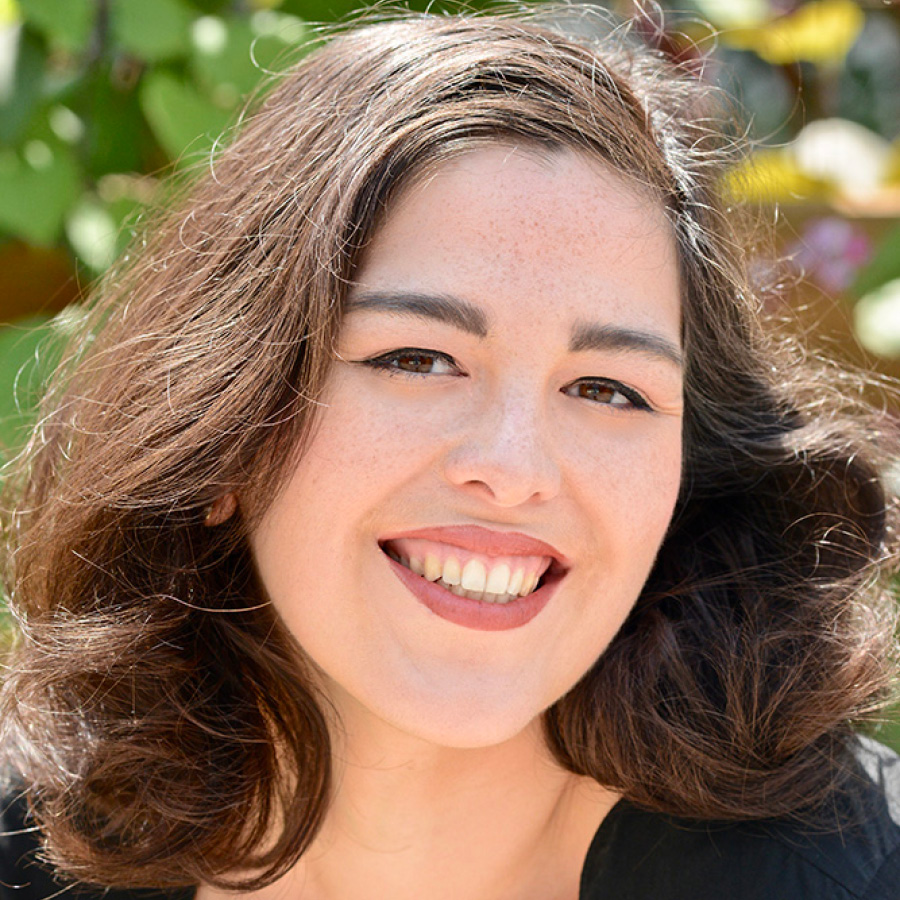 Alejandra Martinez
Alejandra Martinez, librettist and lyricist, has been recognized for her creative writing by organizations such as Opera America, Fort Worth Opera, and Atlanta Opera. She is honored to have studied dramatic writing with Cherríe Moraga and Migdalia Cruz. Most recently, she has been invited to collaborate with composer Laura Intravia for the Boston Singers' Resource initiative FUSE: Collaborations in Song, producing the original song cycle You and I, I and You.
Read More
Responding to the pandemic restrictions, Martinez was proud to partner with Matthew Recio on an outdoor cantata, The Hollow, about mental illness and recovery. During Summer 2022, her monodrama, The Queen, My Lord, Is Dead, was produced at UCLA with music by Tomàs Peire Serrate. Currently, she is working on a new Spanish-language opera, Escobar, with composer Matteo Neri. Martinez met Jorge Sosa at Atlanta Opera's 96-Hour Opera Project, where they produced an original scene inspired by the people of Buford Highway, "Buford Highway Dreams." She continues to be a prolific collaborator and performer of contemporary classical works.
Omar Najmi
Boston-based artist Omar Najmi splits his time between composition and performance, maintaining a busy schedule as an operatic tenor. Praised as "a world class voice in every respect," Najmi recently made his international debut creating the title role in Joseph Summer's operatic adaptation of Hamlet with Bulgaria's State Opera Rousse. Other recent and upcoming engagements include
Read More
Rodolfo in La bohème with Opera Steamboat, Astolfo in Furiosus with Mercury Opera, Shakur in Thumbprint with Portland Opera, Tybalt in Romeo and Juliet with Boston Lyric Opera, Spearmint Lodge in the world-premiere of The Artwork of the Future with Fresh-Squeezed Opera, Alfredo in La Traviata with MassOpera, Gastone in La Traviata with Boston Youth Symphony Orchestras, tenor soloist in St John Passion and Christmas Oratorio with Emmanuel Music, Tito in La Clemenza di Tito with Opera Steamboat, and Bilal in This Is Not That Dawn with Catalyst New Music. Najmi enjoys a long standing relationship with Boston Lyric Opera where he began his professional career as an Emerging Artist (2013-2015). He has performed over 15 productions at the company, and he served as their first ever Emerging Composer in the 2020-21 season. His other operatic engagements have included Opera Colorado, Chautauqua Opera, Annapolis Opera, Opera Saratoga, Opera Maine, Opera Fayetteville, Opera NEO, Opera North, Odyssey Opera, American Lyric Theater, and more.
Najmi made his Carnegie Hall debut in 2018 as the tenor soloist in Mark Hayes' Gloria. He has since returned as the soloist in Dan Forrest's Requiem for the Living, and as a soloist in Talents of the World Inc.'s Caruso Tribute Concert. He has performed several times as a soloist with the touring concert Video Games Live, including an appearance with the Colorado Symphony Orchestra at the Red Rocks Amphitheater. Najmi has been the recipient of the Harold Norblom Award from Opera Colorado, the Stephen Shrestinian Award from Boston Lyric Opera, second prize from the Wilkinson Young Singers Fund, Lorraine Hunt Lieberson Fellowship from Emmanuel Music, second place nationally in the Handel Aria Competition, and he has been a regional finalist in the Metropolitan Opera National Council auditions.
Najmi began his composition career with the production of his first opera, En la ardiente oscuridad, in 2019. After a run of sold-out performances, he was invited to serve as the first ever Emerging Composer in residence with Boston Lyric Opera, where he worked with Boston Youth Poet Laureate Alondra Bobadilla in the creation of the song cycle my name is Alondra.
The piece received its live premiere on BLO's Street Stage in 2021. In 2022, his motet The Last Invocation was premiered by Emmanuel Music. His recently commissioned song cycle More Than Our Own Caves just received its premiere with Juventas New Music Ensemble. He is currently working on Jo dooba so paar  – a short opera exploring the intersection of Queer and Muslim identity – which will be premiered as part of White Snake Projects' Let's Celebrate initiative. His opera-in-progress The Fermi Paradox is currently a semifinalist with Opera Theatre of St. Louis' New Works Collective.
In 2022, Najmi and his husband Brendon Shapiro co-founded Catalyst New Music – an organization dedicated to fostering, developing, and producing new works. Catalyst's first project – presented with the support of The Boston Foundation's Live Arts Boston grant – was a concert performance of Najmi's new opera This Is Not That Dawn , a drama set during and after the Partition of India.
Catherine Yu
Catherine Yu is a writer of plays and librettos. Her plays include Le Jeté (2019 BAPF Semifinalist), The Day is Long to End (2018 University of Florida production), The Things You Tell Yourself and The Sun Experiment (FringeNYC Excellence in Playwriting, Time Out NY's Top Ten Nightlife, and Music Events of the Week in August 2014).
Read More
She has been a 2016 NYSCA/NYFA fellow, a MacDowell fellow, a Soho Rep W/D Lab writer and a New York Theatre Workshop Emerging Artist of Color. Her short plays have been commissioned by 52nd Street Project, Two Headed Rep and Planned Parenthood among others. Yu's one-act A Sand Romance was a 2016 Heidman Award finalist. Her arts writing has been published by Hyperallergic and her poetry in a Dutch Kills Press 2020 pandemic anthology. She has served as a grants panelist for the Lower Manhattan Cultural Council and Brooklyn Arts Council. As an educator, she has worked as a GED tutor for federal prison inmates, an ESL tutor in China and is currently a tutor to elementary school children. A New Yorker based in Chicago, she is currently a resident playwright of Chicago Dramatists. BA: Stanford University. MFA: New York University.
Dave Ragland
Dave Ragland is a four-time EMMY-nominated composer, vocalist, and educator. Based in Nashville, TN, Ragland was awarded the 2022 Adams-Owens Composition Prize from the African-American Art Song Alliance. In addition, he received the 2021 American Prize in Composition, two Telly Awards, and two MidSouth Regional EMMY nominations for his work as composer and audio engineer on Nashville Opera's first ever commission, One Vote Won (2020), an opera commemorating the centennial of the passage of the 19th Amendment for women's suffrage.
Read More
Ragland has also served as Artist-in-Residence for OZ Arts Nashville during its 2020-21 Season as he prepared for the debut of his opera Steal Away in collaboration with Inversion Vocal Ensemble, Diaspora Orchestra, and shackled feet Dance. Ragland received a Midsouth Regional EMMY nomination for composition and music direction for the Frist Art Museum's Nick Cave FEAT. Nashville. Most recently, Dave Ragland collaborated with librettist Mary McCallum to create the children's opera Charlie and the Wolf for Cedar Rapids Opera, and educational opera Beatrice for Portland Opera. Ragland was commissioned to compose the song cycle "To Harlem, With Love" for Russell Thomas and LA Opera. He arranged "Lift Every Voice and Sing" for GRAMMY-nominated opera singer Lawrence Brownlee for "Concert for Inauguration Day" presented by Washington National Opera. Additional composition performance credits include Nashville Symphony, Nashville Ballet, Memphis Symphony Orchestra, Intersection Contemporary Ensemble, chatterbird, and GRAMMY-nominated ALIAS Chamber Ensemble. He was the 2020 GRADY-RAYAM Negro Spirituals Foundation Composer-in Residence, and a member of the inaugural cohort of composers for the National Teachers of Singing (NATS) Mentoring Program. Ragland was awarded Outstanding Music Director by First Night Honors for Nashville Repertory Theater's Ragtime and has served as Chorusmaster for Nashville Symphony's "Let Freedom Sing." As the Artistic Director of Inversion Vocal Ensemble, he oversees the regionally touring vocal collective, that has performed with Brandi Carlile, GRAMMY-nominee Ruby Amanfu, Marcus Hummon, and Levi Hummon. Inversion has also shared the stage with Rivers Rutherford, The Fairfield Four, and Tanya Tucker. Previous engagements with Inversion include The National Civil Rights Museum, The National Museum of African-American Music, The Ryman Auditorium, Tennessee Arts Academy, Cheekwood, Nashville Symphony's Free Day of Music and Let Freedom Sing. He was a Composer Mentor for 91Classical's inaugural Student Composer Fellowship. Previous performance experience includes William Warfield, Louise Mandrell, and the Kennedy Center Honors with Jennifer Hudson. Ragland currently serves on the board of American Choral Directors Association, Tennessee Chapter and is a proud member of Phi Mu Alpha Sinfonia.
Selda Sahin
Selda Sahin wrote the original songs for the feature film American Reject in collaboration with Derek Gregor, in which their songs were sung by Keala Settle, Angelica Hale, Rebecca Black, Annaleigh Ashford, Juvenile and Billy Ray Cyrus. Their musical Modern, about a group of Amish teens on their Rumspringa has spent 2019 being developed at The Village Theatre's Festival of New Musicals, the ASCAP/Grow A Show Workshop, and the NYC Stephen Schwartz ASCAP workshop.
Read More
Modern was most recently developed at the Bloomington Playwrights Project in February 2022. With Autumn Reeser and Derek Gregor, she is developing the new musical Particle, which had its first workshop at the Imagen program through Michigan State University in the fall of 2021. Sahin wrote the lyrics to the musical short film Grind starring Anthony Rapp. Her musical All Fall Down (music and lyrics) was developed at NYMF (directed by Lonny Price), Penn State NuMusicals and TheatreLab. She wrote the lyrics to the children's musical He Said/She Said, which toured the Northeast in 2017. Her song "Filling Space" received a single-song publishing contract with Anthem Entertainment in Nashville, and her song "The Storm" was a finalist for the Great American Song Contest. She co-wrote the pop album "Greater Things" with Eric Krop (Broadway's Godspell) and Derek Gregor, and songs from Payson Lewis' debut EP.
Edward Shilts
Edward Shilts received their Bachelor's degree from Concordia College in Moorhead, MN, their Masters in Music Composition from Shenandoah University, and Master of Arts in Opera Making and Writing from Guildhall School of Music and Drama. Edward's musical style is influenced by their interest in opera, politics, mental health, and gender expression.
Read More
As an artist, Shilts is interested in creating music that's expressionistic in emotion, but surreal in experience through temporal manipulation and the distortion of sound.
Shilts has participated in festivals including the Walden Creative Musicians Retreat, Charlotte New Music Festival, Hypercube Composition Lab, and Longy's Divergent studio; their work has been performed by ensembles such as the Mivos Quartet, Hypercube, and Loadbang. In June of 2022, Shilts' second chamber opera "Samhain Bloom" was premiered as part of the Guildhall School of Music and Drama Opera Makers programme. Shilts is enrolled at the University of Miami pursuing a DMA in composition.
Laura Barati
Laura Barati is a librettist and deviser of new works. Barati's experience as the queer daughter of a Jewish Colombian mother and a Muslim Iranian father fuels her desire to make untold stories and complex identities come alive onstage. She delights in pushing the limits of traditional genres and picking apart the messy intersections of gender, race, and sexuality through a critical but joyful lens.
Read More
Current commissions include The Interaction Effect with composer Pamela Stein Lynde for Fresh Squeezed Opera's 2025 season. Her opera Caravana de mujeres with composer Nicolas Lell Benavides is in development with MassOpera's New Opera Workshop. Her works include the operas 75 Miles with composer Matt Boehler, Henna Leaves and Uprising with composer Aleksandra Weil, the musicals How To Create A Young Girl with composer TJ Rubin, Miss Havisham's Wedding with lyricist David Gomez and composer Jude Obermüller, and The Electric Brain's We Regret To Inform You That Reza Is Dead. Her writing has been performed in New York City at the American Opera Project, Opera America, The Tank, Prospect Theater Company, NYMF, The Duplex, and Don't Tell Mama; and regionally at Washington National Opera, Lowbrow Opera Collective, Barrington Stage Company, Two River Theater, Stage Femmes, and Music Theatre Kansas City. She is a founding member of the Chicago-based devising collective The Electric Brain. She received her M.F.A. in Graduate Musical Theatre Writing from NYU Tisch. 
Nathan Felix
Nathan Felix is a Mexican American music composer known for his immersive operas and experimental films. His music has premiered in Bulgaria, Portugal, Spain, Denmark, Mongolia, and the United States. His work has also been featured on MTV, National Public Radio, PBS, and the BBC.
Read More
In 2016, Felix was featured on PBS and nominated for a Lonestar Emmy for work on his 6-Piano Project, in which he restored six pianos for a concert featuring two new works. After the concert, he donated the pianos to low-resourced schools in Austin, TX. The 6-Piano Project has since been commissioned in San Antonio (2016), Barcelona (2017), Melbourne (2017), and Houston (2019).
Felix often focuses on telling Latinx-themed and minority stories that highlight border issues, underserved communities, and his Hispanic heritage. Transitioning from leading an indie-rock band in 2013, Felix began composing for orchestra, choral, and later, for opera. In 2018 he was recognized for his Opera on a Bus and his conceptual creation of The War Bride – a "headphone opera" – a concept he expanded upon at the Fringe Festivals in Orlando, Austin, and San Antonio. Recent works have included the operas Alien Wanderers : Alien World : Alien Home (2019), Öcalan (2020), Ribas-Dominicci (2021), and La Malinche – Traitor | Savior (2022). Felix also premiered his Third Symphony in Austin, TX in 2022. Additionally, the composer served as an official music ambassador to China for the United States. He extended that commitment by composing a series of public service announcements for an international campaign by Livestrong to raise awareness of cancer treatment in China and Mexico. In 2014, Felix reformed his band, The Noise Revival Orchestra, and toured Asia. Tour highlights included festival dates in Japan and Taiwan performing to crowds of 35,000 and 50,000 people.
Anita Gonzalez
Anita Gonzalez believes the art of storytelling connects people to their cultures. This Georgetown University faculty member extends the reach of her scholarship through public engagement. Her massive open online courses Storytelling for Social Change and Black Performance as Social Protest have reached over 50,000 learners to date.
Read More
As a co-Founder/Leader of Georgetown's Racial Justice Institute, Gonzalez contributes to projects which foreground experiences and histories of the under-represented. Her essays advocate for informed cultural exchange across domestic and international settings.
Gonzalez, a scholar of Performing Arts and African American Studies, has published articles about performance histories and cultures in the Radical History Review, Modern Drama, Theatre Research International, and Dance Research Journal. She has edited and authored four books: Performance, Dance and Political Economy (Bloomsbury), Black Performance Theory (Duke), Afro-Mexico: Dancing Between Myth and Reality (U-Texas Press), and Jarocho's Soul (Rowan Littlefield). Additional essays about intercultural performance appear in the edited collections African Performance Arts and Political Acts, Black Acting Methods, Narratives in Black British Dance, The Community Performance Reade, and the Oxford Handbook of Dance and Theatre.
Gonzalez was previously an Associate Dean for Faculty Affairs and a Professor of Theatre at the University of Michigan where she promoted interdisciplinary performance initiatives including Conjuring the Caribbean, a research/residency/installation, and the Anishinaabe Theatre Exchange, a storytelling incubator for Native American artists. Her theatre practice includes developing theatrical works focused on telling women's stories and histories. She is a producer/director/librettist who encourages artists to develop beautiful art crafted for social activism and consciousness raising. Recent works include the libretto Courthouse Bells about voting rights to be produced by Boston Opera Collaborative, Zora on My Mind about Black women's empowerment and Ybor City the Musical about Afro-Cuban cigar rollers in Tampa, Florida. Dr. Gonzalez (Ph.D. University of Wisconsin) is a member of the National Theatre Conference, the Lincoln Center Director's Lab, the American Society for Theatre Research and co-series editor of the Women's Innovations in Theater Dance and Performance: Leaders volume for Bloomsbury Press.
Ebony Collier
mezzo-soprano
Andrew Gilstrap
bass-baritone
Justin Maxey
music director & piano
LaMarcus Miller
bass-baritone
All participating teams will travel to Atlanta after preparing their works in advance of the program. Travel, housing, singers, pianists and space will be provided to each composer/librettist team as they collaborate to workshop and rehearse a showcase performance of their new mini-operas. This season, with the support of the Oakland Cemetery Foundation and the Atlanta History Center, the stories for the operas will be drawn from the lives of notable Atlantans who are interred at Oakland Cemetery.
The Atlanta Opera provides vocalists, and pianists as collaborators to bring these works to life; plus, the deep historic context and background for the people and stories available from the theme of Atlanta's Oakland Cemetery to spark imagination.
"The 96-Hour Opera Project expands the canvas on what is possible in opera. By representing voices that were traditionally unrepresented in the opera canon, we can rejoice in the power of story."
Andrea Davis Pinkney
Judge, The 96-Hour Opera Project
"The opportunity to create, workshop and explore solutions right on the spot was an invaluable element of this program. That paired with all the fantastic networking made it an excellent program."
Participant, The 2022 96-Hour Opera Project
"The 96-Hour Opera Project is an ambitious, unique initiative that is striving to connect directly with the greater Atlanta community. Atlanta Opera is breaking new ground with this competition and other companies would do well to follow suit."
Participant, The 2022 96-Hour Opera Project
Morris Robinson
Internationally renowned bass, GRAMMY Award winning vocalist and Atlanta native Morris Robinson will serve as the artistic advisor again for this year's competition, working with creative teams throughout the competition as well as serving as one of the judges. 
"The level of talent here is stunning. I cannot wait to hear and see what they prepare over the coming months."
Carl W. Knobloch, Jr. General & Artistic Director
Tomer Zvulun
"The rich history of Atlanta rests not only in the lives of the most famous, but in the courage and strength of even the most unacclaimed people," said Tomer Zvulun. "Our goal is to lift up the inspirational stories that reflect the multicultural history of Atlanta and to amplify the voices of a diverse group of talented emerging creators."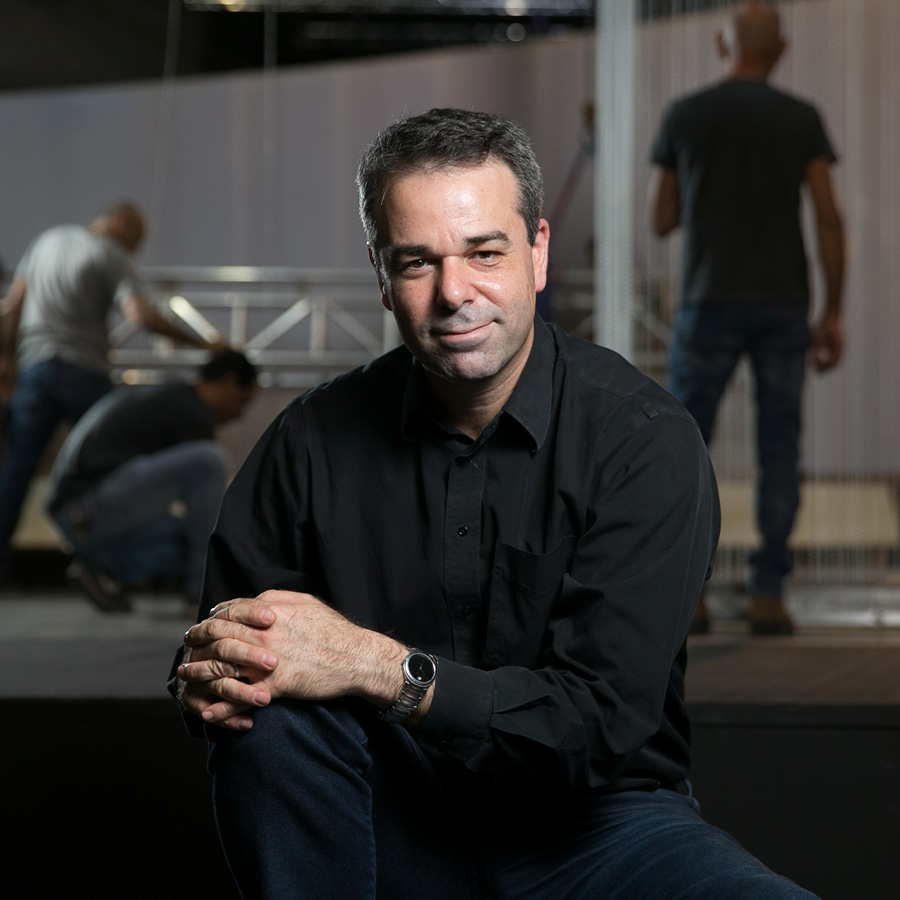 Mark Campbell
The Pulitzer Prize and Grammy Award-winning works of librettist/lyricist Mark Campbell are among the most successful in the contemporary opera canon. Mark has written 40 opera librettos, lyrics for seven musicals and text for six song cycles and four oratorios. His works include Silent Night, The (R)evolution of Steve Jobs, The Shining, Elizabeth Cree, The Manchurian Candidate, As One, Sanctuary Road, A Thousand Acres, Edward Tulane, A Nation of Others, Stonewall, The Nefarious, Immoral but Highly Profitable Enterprise of Mr. Burke & Mr. Hare, Dinner at Eight, Approaching Ali, Today It Rains, Bernadette's Cozy Book Nook, A Year to the Day, Later the Same Evening, Unruly Sun and Songs from an Unmade Bed.
Read More
Mark mentors future librettists and composers in such programs as the American Opera Project and American Lyric Theater. In 2020, he created and funded the Campbell Opera Librettist Prize, the first award for opera librettists in the history of the art form, and in 2022 co-created the True Voice Award to help with the training of transgender singers, administered by Washington National Opera. www.markcampbellwords.com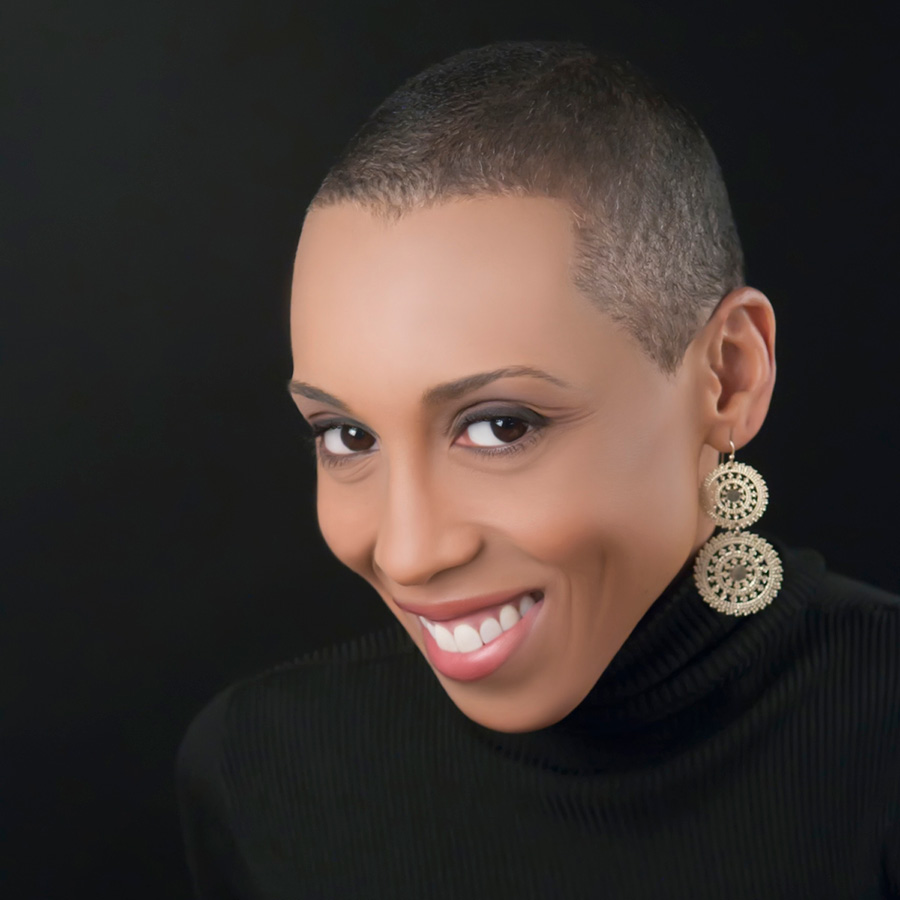 Andrea Davis Pinkney
Andrea Davis Pinkney is the acclaimed librettist for the Houston Grand Opera's The Snowy Day, with composer Joel Thompson, a work based on the beloved bestselling classic by Ezra Jack Keats. The opera has been hailed by the New York Times for its ability to "change perceptions about Black identity and attract new audiences to opera." Additionally, Andrea is the New York Times bestselling and award-winning author of numerous books. She is a four-time NAACP Image Award nominee, and has been inducted into the New York Writers Hall of Fame. She and her work are the subject of the Emmy-nominated film, Andrea Davis Pinkney: National Author Engagement. Andrea is also the recipient of both the Regina Medal and the Kerlan Award, for her singular body of work and distinguished contribution to the field of literature.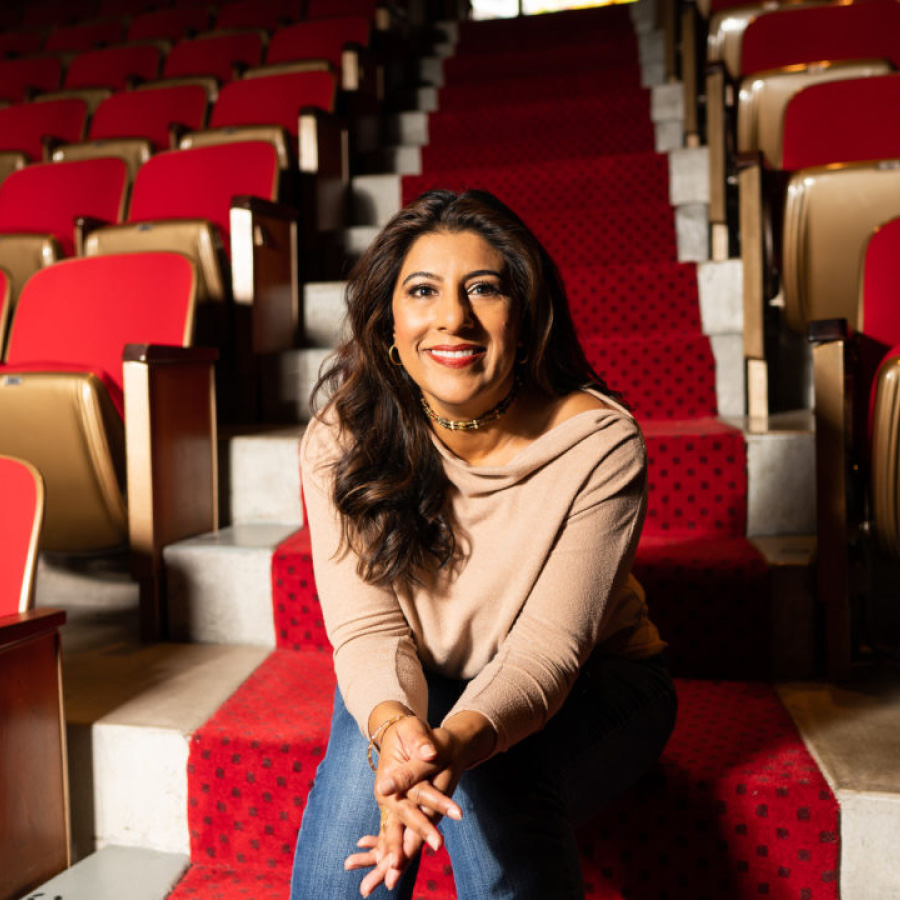 Priti Gandhi
Priti Gandhi joined Portland Opera as Artistic Director in the fall of 2021, as part of a new collaborative leadership team structure for the company. An artistic and strategic leader, her role leads the discussions for season planning, casting, developing the young artist program, and oversight of the company's community engagement and educational programs.
Read More
Previous to her post in Portland, she was Vice President of Artistic at Minnesota Opera, where she advised on topics related to company programming, casting, and commissions related to the New Works Initiative. She also created new processes for company-wide conversations regarding diversity in traditional narratives and casting – most notably, exploring the growing discussion of the relevance of the operatic canon in the evolving lens of today – and has become a frequent contributor to panels, podcasts, and published articles regarding the ongoing dialogue of new perspectives in industry-wide EDI work.
She is also passionate about connecting to singers regarding career paths and resources, as well as creating more compassionate spaces for artists in the industry – speaking on panels with Opera America, National Endowment for the Arts, The Women's Opera Network (OA), and various opera companies throughout the region.
In her international opera performance career, Ms. Gandhi has sung with the New York Philharmonic, Los Angeles Opera, Seattle Opera, Theatre du Chatelet, the Royal Opera House, Prague Estates Theatre, New York City Opera, Philadelphia Orchestra, and San Francisco Opera, among others. Ms. Gandhi graduated with a bachelor of arts in communications and a minor in theatre from the University of California, San Diego, and has served as a published weekly columnist with The San Diego Union-Tribune, about life backstage and on the road. An alumna of young artist programs at Cleveland Opera and San Diego Opera, Ms. Gandhi is also an amateur painter and flamenco dancer.
Doug Hooker
Doug Hooker has recently been appointed CEO of the Midtown Connector Park project, an initiative to build a public park over a portion of the connector highway in Atlanta. Throughout his career, Doug Hooker has worked for public sector and private sector organizations. He "retired" last year, after leading the Atlanta Regional Commission for many years. He serves on the boards of several community organizations, including the Community Foundation for Greater Atlanta, the Latin American Association, the Clayton State University Foundation, and St. Vincent de Paul. He is a Special Fellow of the Urban Studies Institute, of Georgia State University, where he teaches urban and regional governance. He is also on the board of directors of Barge Design Solutions, a privately held technical consulting firm.
Read More
Through the years, Doug has supported Atlanta's arts community, at various times serving on the boards of the Fox Theatre, the Trey Clegg Singers, the Aurora Theatre, the Atlanta Music Project, the Atlanta Symphony Orchestra, and the Atlanta Opera.
He has a lifelong love of music. Currently he studies oboe with Barbara Cook, and he sings with the Trey Clegg Singers. He has composed several works for orchestra, choir, and solo voice. He most recent works are a symphony (Without Regard to Sex, Race, or Color) that received its premier in February 2022 and a string quartet (Pandemic Elegy) that premiered in February 2023.
Hooker holds a Bachelor of Mechanical Engineering and a Master of Science in Technology and Science Policy from Georgia Tech, as well as an MBA from Emory University's Goizueta School of Business.
Tinashe Kajese-Bolden
Tinashe Kajese-Bolden is an award-winning director, actor, educator, and serves as the Co-Interim Artistic Director of the Alliance Theater. She was named the BOLD Women's Leadership Circle Artistic Director Fellow for Atlanta's Alliance Theater and is a Princess Grace 2019 Award winner for directing. She received a Map Fund Award to develop All Smiles for Theater for the Very Young, a work that centers on the experience of children on the autism spectrum. Her directing credits include Native Gardens (Karen Zacarias) at Virginia Center Stage, Nick's Flamingo Grill (Phillip DePoy), a world premiere at the Alliance Theater, Eclipsed (Danai Gurira) at Synchronicity Theater, Ghost (Indris Goodwin) at the Alliance Theater. As an actor, Kajese-Bolden has worked on and Off-Broadway, at regional theaters, and on television and film. She appeared in the NAACP Image Award winning mini-series The Bobby Brown Story, with Oprah Winfrey in the HBO film The Immortal Life of Henrietta Lacks, and in numerous television roles including Cherish the Day, Valor, The Inspectors, Outcast, Powers, Greenleaf, Cold Case and others.
Frequently Asked Questions
What is The 96-Hour Opera Project?
A composition showcase and competition in which teams of composers and librettists have four days to direct and workshop completely new and compelling 10-minute operas.
What is the location of the performance?
The showcase will be hosted in partnership with Morehouse College, School of Music. The finals will be open to the public and will be held at the Ray Charles Center for the Performing Arts located at 900 West End Ave, SW in Atlanta on Monday, June 12, 2023. The finals will include a special commemorative performance.
Who can apply?
We are no longer accepting applications.
This year's competition is designed specifically for composers and librettists from historically underrepresented communities, the 96-Hour Project is only open to those who self-identify as Black, Indigenous, Asian-American, Pacific Islander, Arab-American, Latin-American or other communities of color. We are only able to accept permanent residents and citizens of the United States for this project. 
There is no age range or limit for applying, but composers and librettists who are in the early stages of their careers are encouraged to participate. Artists may have acquired significant skills in academic or professional settings, but have not had works performed regularly.
What if a librettist doesn't have a composing partner or vice-versa?
We'll provide an option to pair artists, based on their experience and interests.
What resources does the competition provide to participants?
All participating teams will travel to Atlanta after preparing their works in advance of the program. Travel (airfare or mileage reimbursement), housing, singers, pianists and space will be provided to each composer/librettist team in order to showcase their new mini-operas.
What are the judging criteria for the applications?
Submissions will be evaluated based off of artistic excellence or the potential for artistic excellence, artistic ability, knowledge of both vocal and orchestral writing (composers), and character development (librettists).
Who are the judges for the competition?
Mark Campbell
Andrea Davis Pinkney
Priti Gandhi
Doug Hooker
Tinashe Kajese-Bolden
Tazewell Thompson
What is the four-day structure?
• Day one: Duos of composers and librettists arrive in Atlanta. Introductions and music rehearsal.
• Day two: Rehearsal and staging
• Day three: Coaching, mentorship with judges, and final prep
• Day four: Performance and judging
What are your plans for community participation and digital distribution?
Artists will work with our Story Partner to refine and explore their story prompts in the month leading up to the event. 
We'll invite the community to witness the performances on Monday, June 12th. The Atlanta Opera Film Studio is working to determine broader distribution.  
The Atlanta Opera Film Studio will produce a mini-series that will be released both on our streaming platform and with broadcasting partners.