Mission
A core mission of The Atlanta Opera is to provide educational opportunities for students of all ages – we believe opera is for everyone. Each year, we serve approximately 17,000 students in Metro-Atlanta and throughout the state of Georgia. Our programs seek to promote an enduring appreciation of opera and to create audiences for the future. We are committed to higher levels of learning and programming that foster cross- curricular connections. Our educational partners are instrumental in bringing the power and passion of opera to thousands of students across the state.
Overview
Education programs include: the Studio Tour, which serves thousands of students in Metro-Atlanta schools every year, and is performed by the Atlanta Opera Studio artists; the Student Short, a fully-staged reduced version of one opera in the season; Workshops, an opportunity to invite a teaching artist to your classroom; and the Final Dress Rehearsal ticket program, in which teachers can apply to bring their students for FREE to opera rehearsals each season. There are also opportunities for student groups to attend at a reduced rate, as well as individual students to take advantage of student rush tickets before every performance at Cobb Energy Centre.
For Grades K-12
The Barber of Seville Studio Tour
The Atlanta Opera Studio Tour 2018-2019 season features Rossini's delightful and energetic The Barber of Seville. Created by stage director Kristine McIntyre, the 45-minute adaptation will be performed in Spanish and English, and demonstrates the power of love to triumph over adversity of every kind. More information and booking dates will be announced in Spring 2018.
The Barber of Seville 2018-2019 Studio Tour Dates:
To Be Announced
Check out our Workshops for another great in-school program option!
For Grades K-12
The Magic Flute Studio Tour
The Atlanta Opera Studio Tour Presents: 
Once upon a time, Mozart wrote an enchanting fairy tale with heroes, heroines, and a daring rescue. The Atlanta Opera Studio Tour re-imagines The Magic Flute in a new production for kids of all ages. This one-hour abridged opera – sung in English – combines captivating puppets with the talented artists of The Atlanta Opera Studio to take you on a magical mission, navigated by Mozart's timeless and energetic score.
The Magic Flute 2017-2018 Studio Tour Dates:
October 10 – 20, 2017
January 4 – 31, 2018
May 7 – 18, 2018
SOLD OUT!
To sign up for the waiting list, click here.
You will be notified if a spot opens up on the waiting list. Please email education@atlantaopera.edu with any questions.

Check out our Workshops for another great in-school program option!
For Grades 6-12
March 1, 2018 at 11 a.m.
Student Short: The Daughter of the Regiment
Field trip to Cobb Energy Centre for a special performance for students
Customized Performance
Donizetti's The Daughter of the Regiment is full of action, romance, comedy, and enough high notes to fill the Swiss Alps.
Do you follow your head or follow your heart? Marie, a high-spirited tomboy who knows her own mind, has had an unusual childhood, to say the least. Orphaned as a baby and raised by an entire French Army regiment, she's got 1500 "fathers" and they all have ideas about her future. The one thing they all agree on is her future husband; she has to marry within the Regiment. Too bad she's already fallen in love with the handsome peasant, Tonio.
When she receives new information about her identity – as in, she could be nobility, not a poor orphan – she's got to make a decision about whether to join society as a proper lady with a "proper" marriage, or stay true to herself and follow her heart back to the Regiment and Tonio. Which path will she choose?
Student Shorts are fully-staged, abbreviated versions of the mainstage productions, and feature The Atlanta Opera Studio artists and The Atlanta Opera Orchestra and Chorus. Carefully selected highlights are threaded together, providing students the performance experience through the ArtsBridge program at the Cobb Energy Centre. 
Transportation & Bus Parking
Complimentary bus parking is available at Cobb Energy Performing Arts Centre; attendants will be onsite to direct your driver where to go. If you are arriving separately in cars, parking is available in the deck adjacent to the theatre for $6.00.
Click here to download The Daughter of the Regiment Study Guide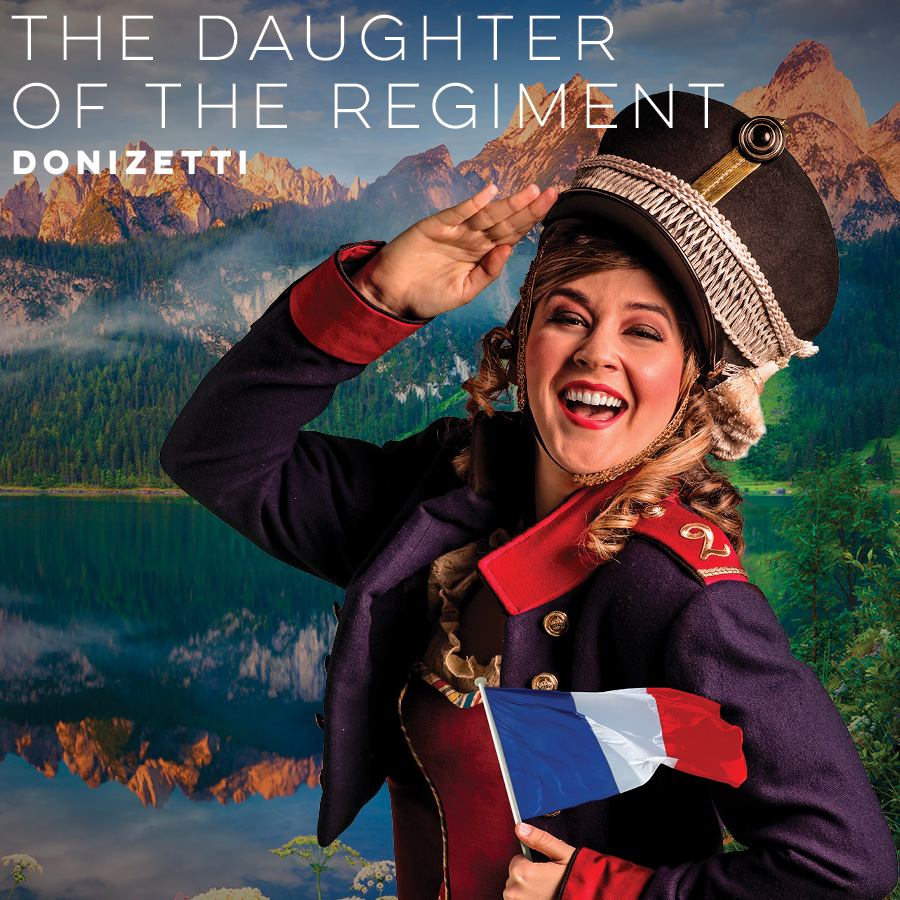 Group Tickets
Student groups of 10 or more can receive $25 tickets or up to 25% off regularly priced tickets. For more information, call Patron Services at 404-881-8885 or email groups@atlantaopera.org.
Student Rush
For performances at Cobb Energy Centre, $25 – $35 rush tickets are available two hours prior to curtain. Students must present a valid student ID at the ticket window.
Final Dress Rehearsal (Grades 6-12)
Generally, Thursday at 7pm before opening night of all Mainstage productions.
The Final Dress Rehearsal for CARMEN is SOLD OUT.
You may sign up for the waiting list by filling out the form linked below. You will be notified if tickets become available.
The Atlanta Opera proudly invites students and educators to the Final Dress Rehearsal of each Mainstage opera at Cobb Energy Centre!
Early application submission is encouraged – we anticipate the allotment of tickets to sell out for each rehearsal.
2017-18 Final Dress Rehearsal Guidelines for Eligibility & Requesting Tickets:
Reservations are free and open to all public, charter, private, parochial and home schools. Grades 6-12.
Applications must be completed a minimum of 2 weeks before the Final Dress Rehearsal date.
Applications may be completed online by email, fax, or mail.
Space is limited and tickets are available on a first come, first served basis.
If you are placed on a waiting list, you will be notified via Email.
Tickets will be held at will-call and can be picked up on the night of the rehearsal.
There is a minimum of 10 tickets and a maximum of 50 tickets per school including both students and chaperones. Also, no more than 1 chaperone per 10 students is allowed.
Organizations may apply to more than one performance per season; however, in the case of a waiting list, preference will be given to those who have not yet attended.
Incomplete applications, or applications submitted after the deadlines for each show may not be considered.
Organizations that receive tickets and do not redeem them may not be allowed to apply again during the current season.
All applications are subject to review by The Atlanta Opera Community Engagement Department.
To reserve Final Dress Rehearsal tickets:
Click here to reserve online, complete the requested information, and submit. Please contact education@atlantaopera.org if you have any questions.

Application for 2018-19 performances available soon
Study Guides
The Flying Dutchman (Wagner)
The Daughter of the Regiment (Donizetti)
Carmen (Bizet)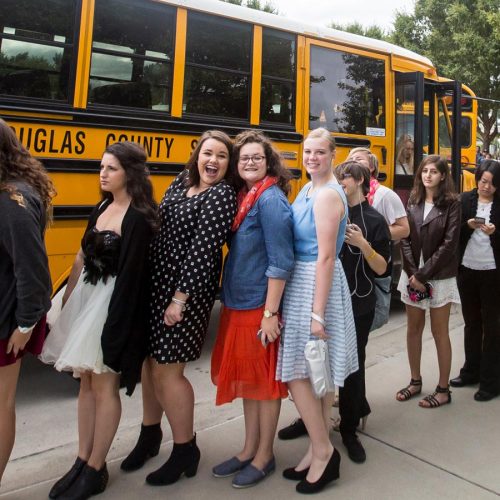 Designed specifically to heighten the art of performing opera and song for students, Masterclasses feature teaching artists giving one-on-one instruction. Teaching artists also answer questions concerning performing, higher education opportunities, and career goals.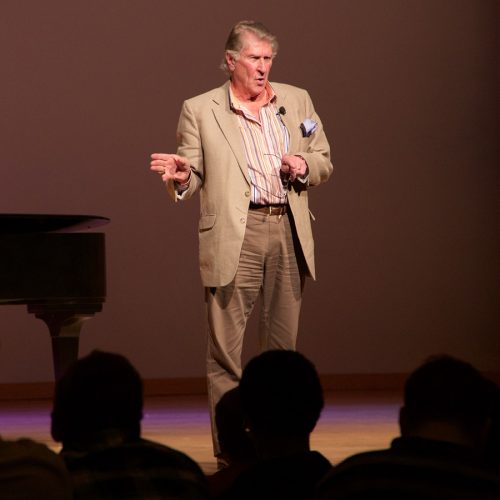 Recommended for all ages
Classroom Presentation: Workshops
Sessions feature a teaching artist discussing the concept, history, and production aspects of opera. Available year-round for schools, camps, youth groups, and interested adults. Contact us to find out more about how these interactive programs can be customized to your needs.