Education & Community Engagement
Mission
A core mission of The Atlanta Opera is to provide educational opportunities for students of all ages – we believe opera is for everyone. Each year, we serve approximately 25,000 students in Metro-Atlanta and throughout the state of Georgia. Our programs seek to inspire creativity, stimulate critical conversations, promote an enduring appreciation of the arts, and create audiences for the future.
Program Overview
Virtual classroom resources are available here.
IN-SCHOOL  & VIRTUAL OFFERINGS
Bring The Atlanta Opera to your school or community venue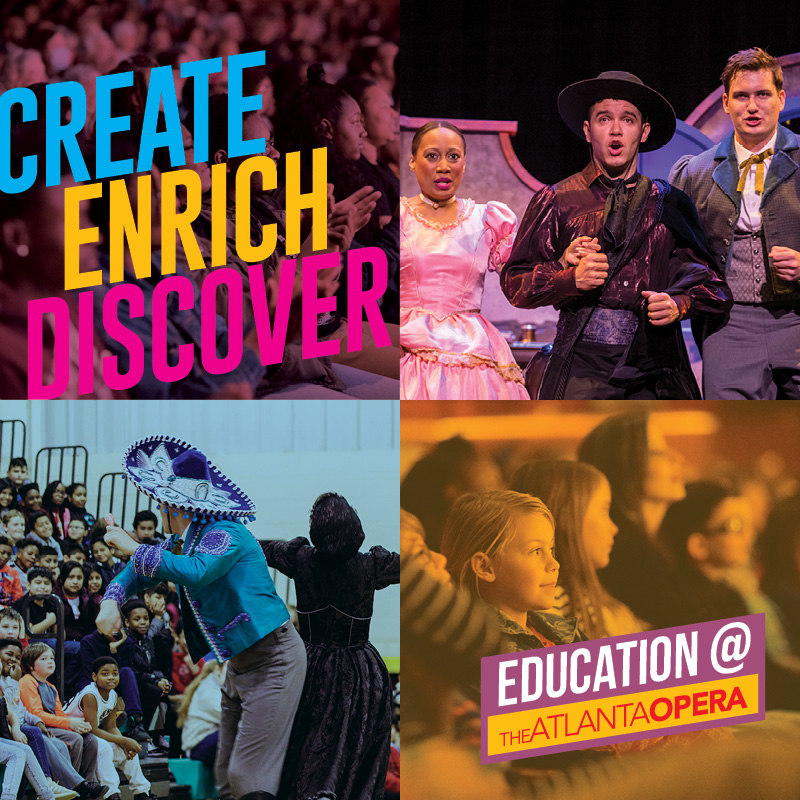 Virtual Workshops & Residencies
Bring The Atlanta Opera into your classroom with our new virtual offerings! Custom workshops and masterclasses offered in-person or via teacher's preferred online platform. Taught by teaching artists and staff, suggested topics include Introduction to Opera, Operatic Voice Types, History of Opera, and Careers in the Arts, Lighting Design and Props. Additional programs include Opera Storytime for young learners and Masterclasses with The Atlanta Opera Studio Artists.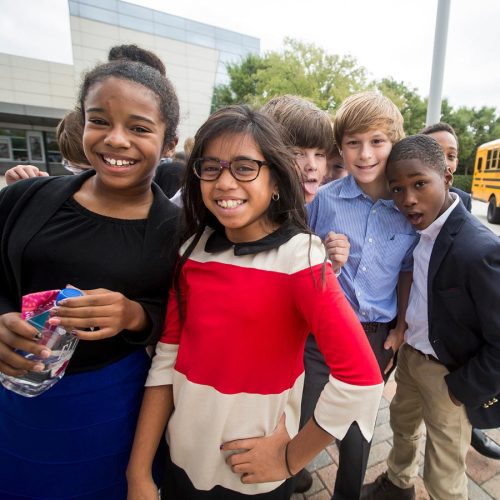 Designed to travel, Studio Tour productions are presented in schools and community venues across the state of Georgia each season. Educators are provided with comprehensive Study Guides, which feature an in-depth look at opera as well as cross-curricular activities corresponding to the Georgia Standards of Excellence.
2020-21 The Bilingual Barber of Seville Studio Tour
We are excited to announce The Bilingual Barber of Seville will return after a sold-out run during the 18-19 season! In this updated take on a classic, opera's most famous barber, Figaro, plays the role of translator as Rossini's sparkling, witty score takes center stage. Created by stage director Kristine McIntyre, the 45-minute adaptation is performed in Spanish and English and demonstrates the power of love to triumph over adversity of every kind.
Touring Virtually January-May 2021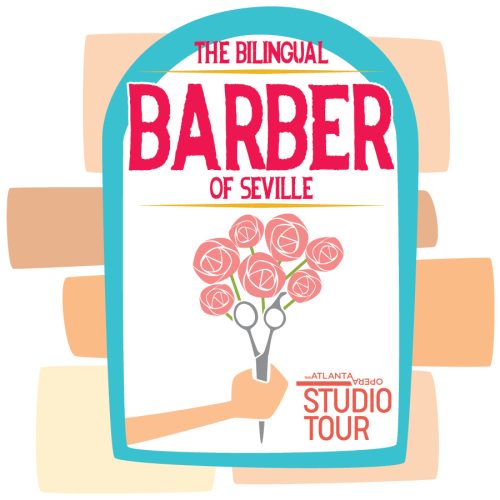 For Grades 3-8
Created by teaching artists Jayme Alilaw and Brittney Boykin, The Atlanta Opera presents Tapestry: A Historical Journey Through Song, a new interactive workshop that explores the origins of African American spirituals as well as the musical and literary elements that comprise them. The workshop features a live performance, storytelling, and culminates with students creating their own modern-day spirituals. Four to six-week residency options also available.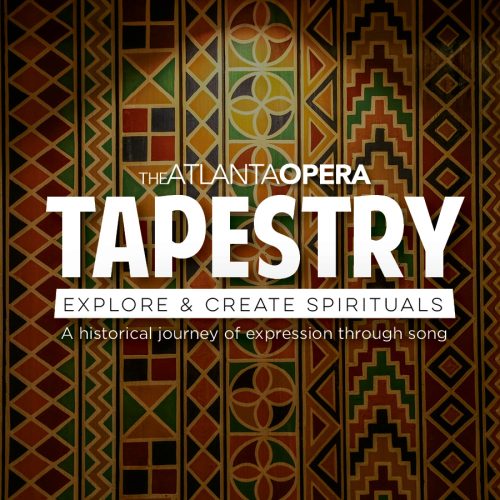 Recommended for all ages
Opera Workshops offer students a "hands-on" opera experience that allow extensive interaction between students and artists. Custom workshops are taught by teaching artists, designers, directors, or technical staff, and are tailored to the specific needs of students and curriculum. Suggested topics include Opera 101, History of Opera, Technical Theater, and Careers in Opera. Available year-round for schools, camps, youth groups, and interested adults.
Contact education@atlantaopera.org to find out more about how these interactive programs can be customized to your needs.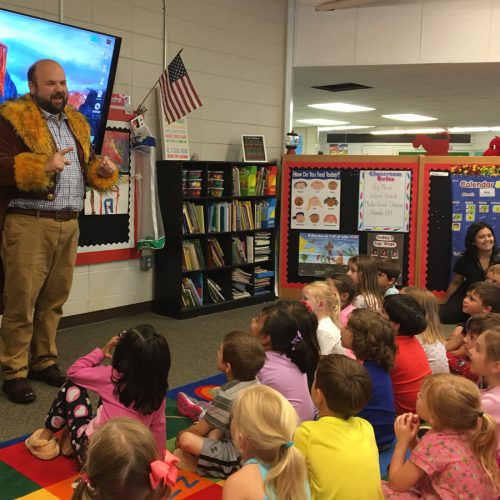 Designed specifically to heighten the art of performing opera and song for students, Masterclasses feature artists working with students on solo or ensemble repertoire, musicality, diction, etc. During the classes, artists are also happy to answer questions concerning performing, higher education opportunities, and career goals.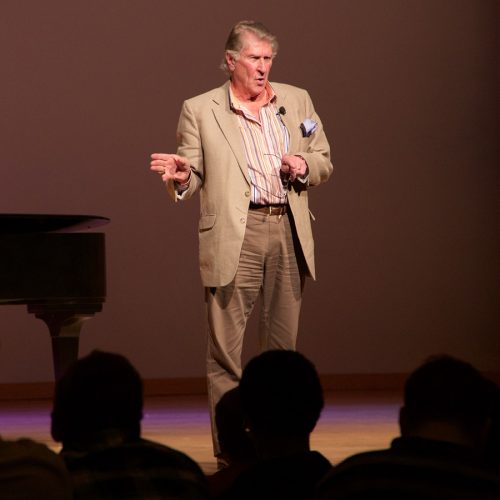 Story Time With Hansel & Gretel
Join artists from The Atlanta Opera's Studio Tour production of Hansel and Gretel for a fun-filled story and song virtual session. The artists will read their version of the well-known fairytale as well as share a few songs (in English!) from Humperdinck's classic opera.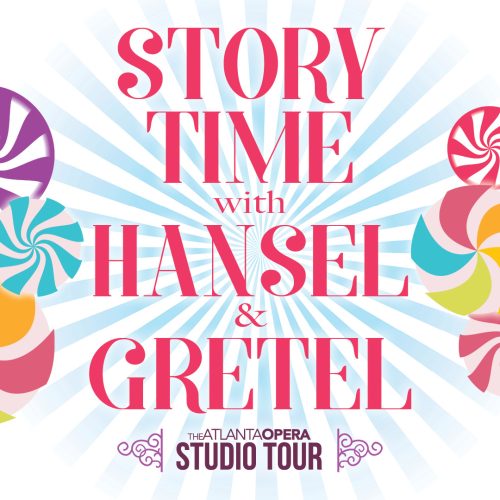 For more information on any of these programs, please call 404-881-8801.