Education & Community Engagement
Mission
A core mission of The Atlanta Opera is to provide opportunities for students of all ages – we believe opera is for everyone and we are committed to ensuring that the art form is available to the widest possible cross-section of our community. Each year, our education programs serve more than 37,000 students in Metro Atlanta and throughout the state of Georgia. Our programs seek to inspire creativity, stimulate critical conversations, promote an enduring appreciation of the arts, and create audiences for the future.
Program Overview
IN-SCHOOL  & VIRTUAL OFFERINGS
Bring The Atlanta Opera to your school or community venue

FIELD TRIPS & STUDENT TICKETS AT THE COBB ENERGY PERFORMING ARTS CENTRE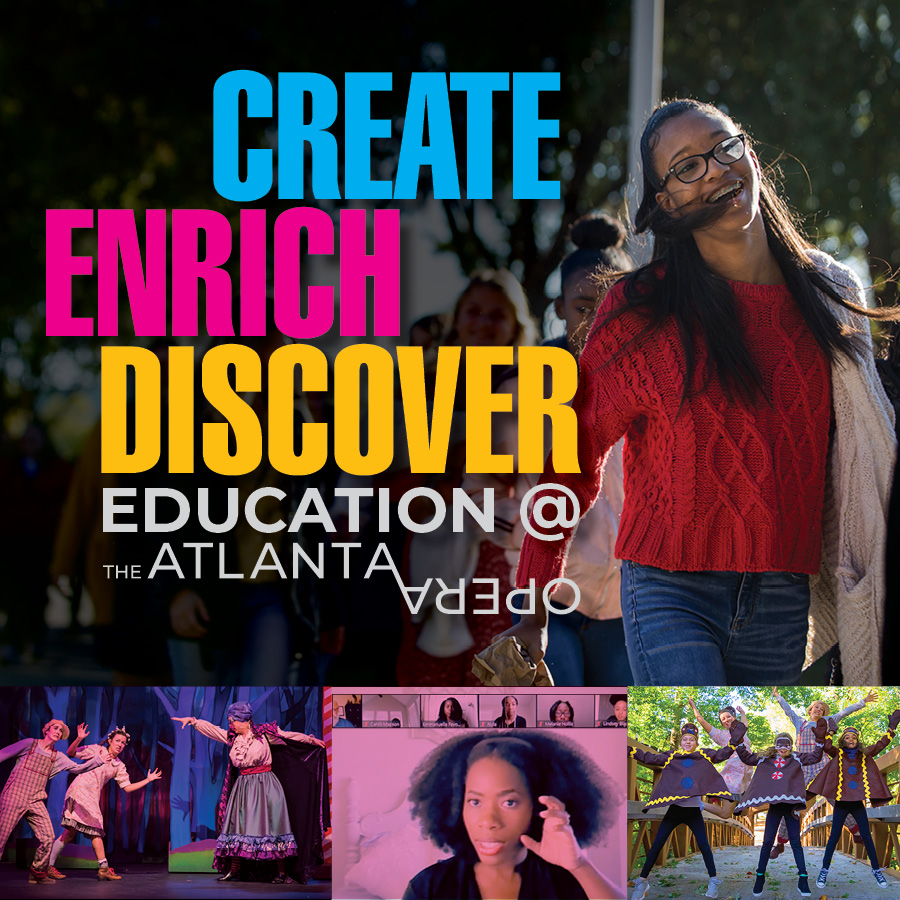 2022-23 Hansel & Gretel Studio Tour
Grades K-12 | On Tour January – May 2023
Running Time: 45 minutes, followed by a 5-minute Q&A with the performers
Designed to travel, Studio Tour productions are presented in schools and community venues across the state of Georgia each season. Educators are provided with comprehensive guides which feature lesson plans and activities corresponding to the Georgia Standards of Excellence.
This season's STUDIO TOUR features a new adaptation of Humperdinck's enchanting take on the Brothers Grimm fairy tale Hansel and Gretel. Suitable for all ages, Hansel and Gretel brings audiences on an adventure through a magic world filled with mystical forest animals, a captivating Sandman, and lots of sweets! This updated 45-minute English version of Humperdinck's classic opera, teaches valuable lessons about being polite, making friends, and not judging a Witch by her wardrobe.
2022-23 Hansel and Gretel Educators' Guide available August 2022"
Virtual Studio Tour: The Pirates of Penzance
Grades K-12 | On-demand Access
Running Time: 40 minutes, followed by a 5-minute Q&A with the performers
Our VIRTUAL STUDIO TOUR brings to life Gilbert and Sullivan's most popular operettas, The Pirates of Penzance, as a special 40-minute film for students! Frederic, apprenticed to a band of tender-hearted pirates, leaves his cohorts on his 21st birthday and falls instantly in love with Mabel, the daughter of a modern Major-General. Their fate is tested through an adventure of hilarious hijinks and tongue-twisting patter songs, as romance blossoms, loyalty is put to the test, and mistakes are forgiven. The Virtual Studio Tour is accessible to many audiences. Watch when and where you want with easy online access!"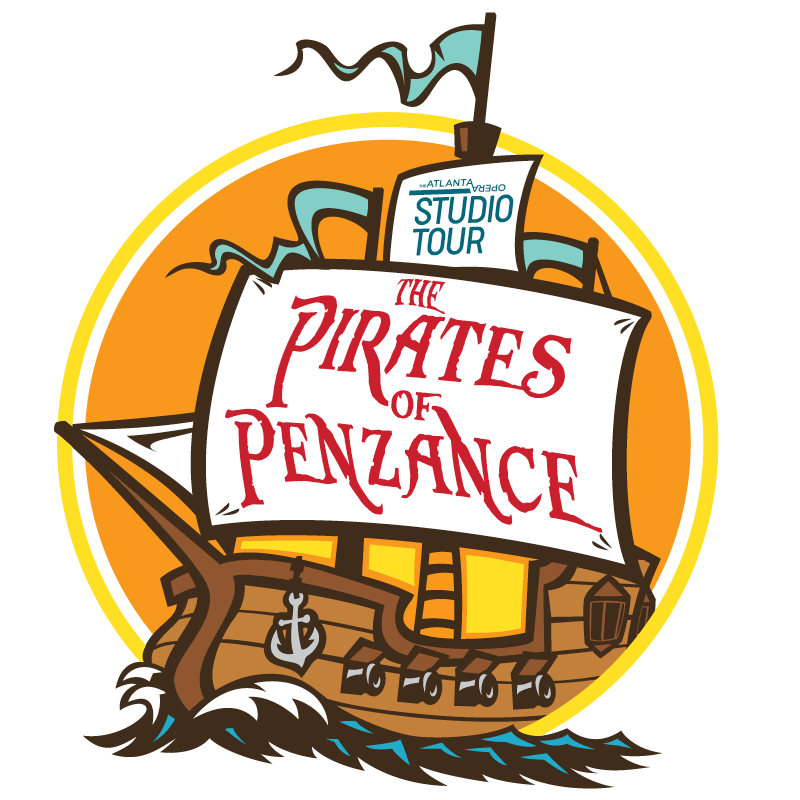 For Grades 3-8 | Available year-round
Running Time: Flexible, workshops usually last around 1 hour
Created by teaching artists Jayme Alilaw and Brittney Boykin, The Atlanta Opera presents Tapestry: A Historical Journey Through Song, is an interactive workshop that explores the origins of African American spirituals and the musical and literary elements that comprise them. The workshop features a live performance, storytelling, and culminates with students creating their own modern-day spirituals. Also available as a four week in-classroom residency.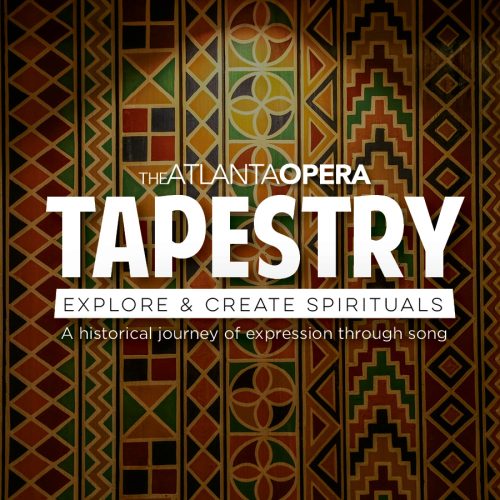 Bring The Atlanta Opera into your classroom with our in-person and virtual workshops! Custom workshops and masterclasses offered in-person or via teacher's preferred online platform. Taught by teaching artists and staff, suggested topics include Introduction to Opera, Operatic Voice Types, History of Opera, and Careers in the Arts, Lighting Design and Props. Additional programs include Opera Storytime for young learners and Masterclasses with The Atlanta Opera Studio Artists.
Contact education@atlantaopera.org to find out more about how these interactive programs can be customized to your needs.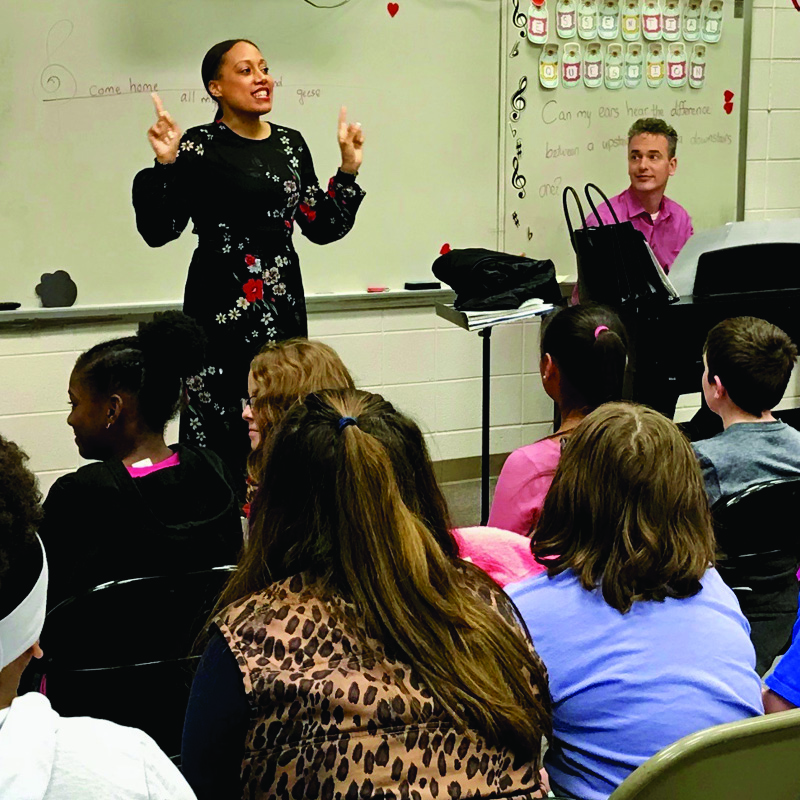 Designed specifically to heighten the art of vocal music, masterclasses bring professional artists to work with students on solo or ensemble repertoire, musicality, diction, and interpretation.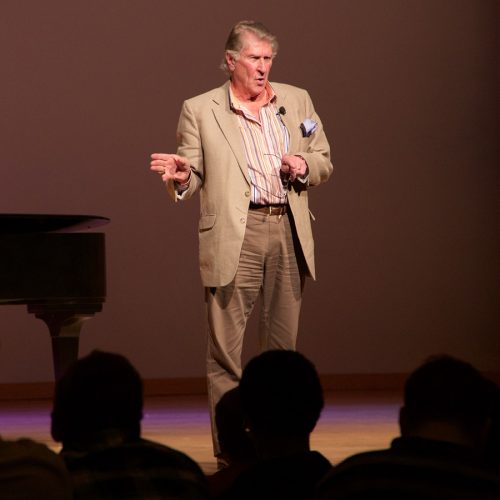 Final Dress Rehearsal Program
Final Dress Rehearsal Program
Grades 5 – 12 | Field Trip Opportunity
Free  |  Advance registration required  |  Limited tickets available
The Atlanta Opera invites you to experience our Final Dress Rehearsal program! This FREE program gives educators and students an opportunity to engage with in-person operatic performances. This program is designed for students in grades 5-12 and showcases a full-length opera with sets, costumes, and orchestra.
2022-23 FINAL DRESS REHEARSALS: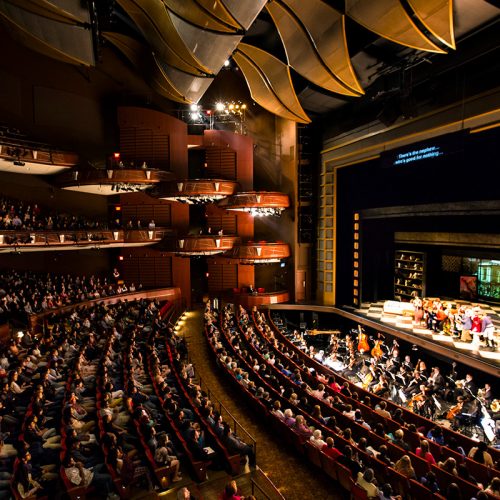 For more information on any of these programs, please call 404-881-8801.