Mission
A core mission of The Atlanta Opera is to provide educational opportunities for students of all ages – we believe opera is for everyone. Each year, we serve approximately 25,000 students in Metro-Atlanta and throughout the state of Georgia. Our programs seek to promote an enduring appreciation of opera and to create audiences for the future. We are committed to higher levels of learning and programming that foster cross-curricular connections. Our educational partners are instrumental in bringing the power and passion of opera to thousands of students across the state.
Program Overview
IN SCHOOL PROGRAMS
Bring The Atlanta Opera to your school or community venue
FIELD TRIPS & STUDENT TICKETS
Join us at the Cobb Energy Performing Arts Centre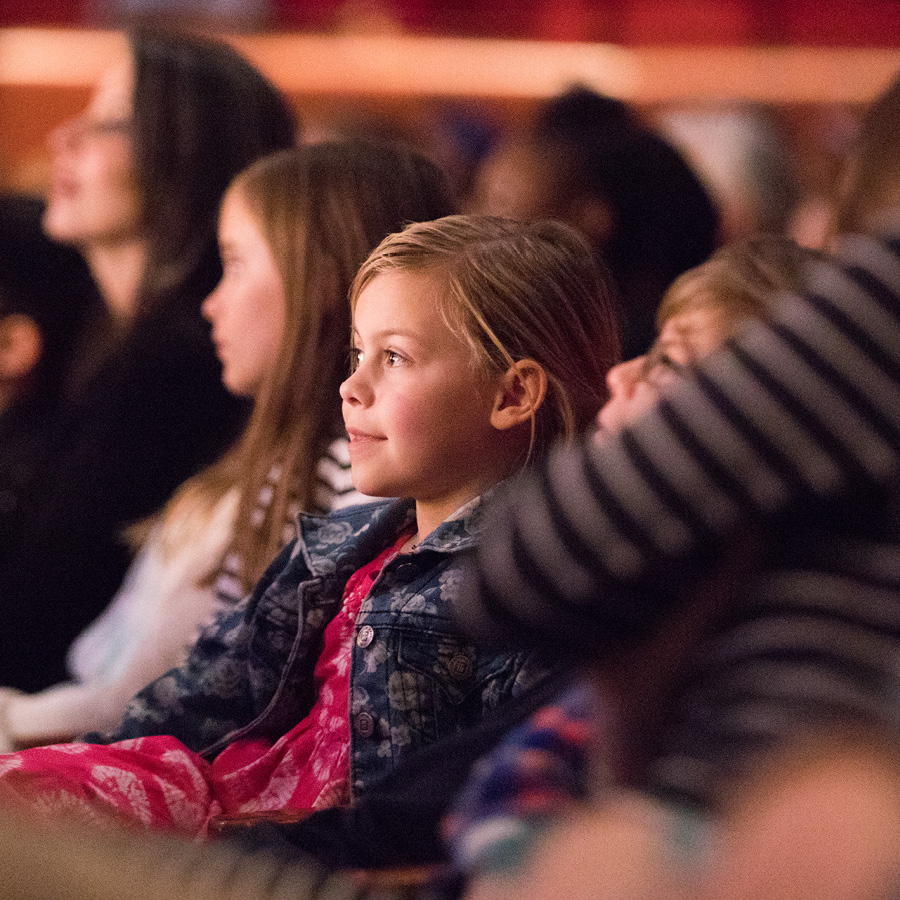 For Grades K-12
Designed to travel, The Atlanta Opera Studio Tour productions are presented in schools and community venues across the state of Georgia each season. Educators are provided with comprehensive Study Guides which feature cross-curricular lesson plans and activities corresponding to the Georgia Standards of Excellence.
2019-20 Hansel and Gretel Studio Tour

To celebrate its 40th year on the road, the 2019-20 season features a new adaptation of Humperdinck's enchanting fairytale Hansel and Gretel where students are invited to take centerstage alongside Atlanta Opera artists.
Suitable for all ages, this Hansel and Gretel teaches valuable lessons about being polite, making friends, and not judging a Witch by her wardrobe.
Tour dates:
October 14, 2019 – November 3, 2019
January 6, 2020 – February 2, 2020
May 4, 2020 – May 24, 2020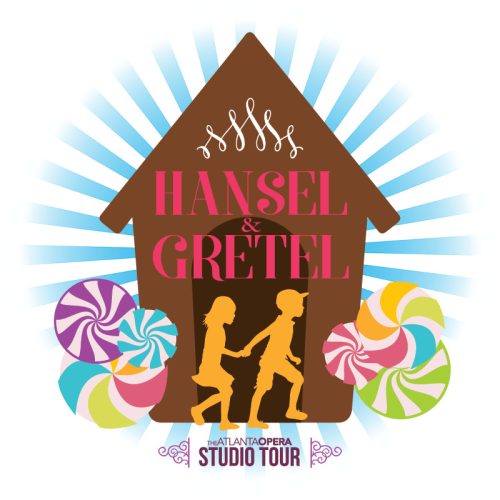 For Grades 3-8
Created by teaching artists Jayme Alilaw and Brittney Boykin, The Atlanta Opera presents Tapestry: A Historical Journey Through Song, a new interactive workshop that explores the origins of African American spirituals as well as the musical and literary elements that comprise them. The workshop features a live performance, storytelling, and culminates with students creating their own modern-day spirituals.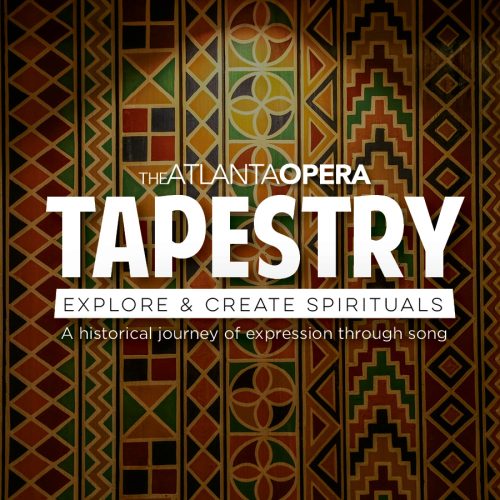 Recommended for all ages
Opera Workshops offer students a "hands-on" opera experience that allow extensive interaction between students and artists. Custom workshops are taught by teaching artists, designers, directors, or technical staff, and are tailored to the specific needs of students and curriculum. Suggested topics include Opera 101, History of Opera, Technical Theater, and Careers in Opera. Available year-round for schools, camps, youth groups, and interested adults.
Contact education@atlantaopera.org to find out more about how these interactive programs can be customized to your needs.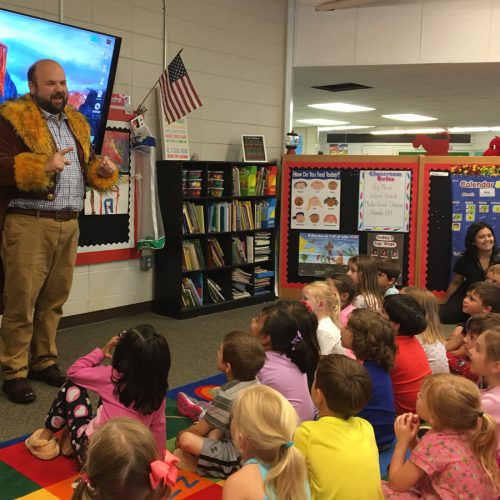 Designed specifically to heighten the art of performing opera and song for students, Masterclasses feature artists working with students on solo or ensemble repertoire, musicality, diction, etc. During the classes, artists are also happy to answer questions concerning performing, higher education opportunities, and career goals.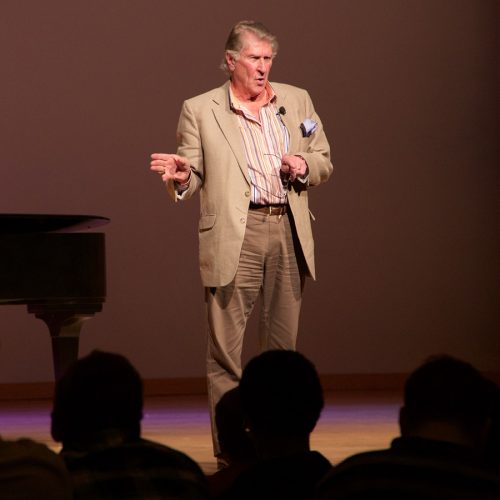 La Cenerentola for Students
Presented by The Atlanta Opera in partnership with ArtsBridge Foundation
Friday, November 1, 2019  |  10:30am
Grades 6-12  |  FREE
Join The Atlanta Opera for a special FREE field trip presentation of Rossini's charming take on the Cinderella story. In La Cenerentola, the good-hearted Angelina casts off the helpless damsel-in-distress persona to hold the original Mean Girls at bay. She's not afraid to pursue her beloved (who she thinks is the Prince's valet), only she's finding that nothing at the royal palace is what it seems to be. A partnership with the ArtsBridge Foundation, the full-length opera will be performed onstage with sets, costumes, and orchestra at the Cobb Energy Centre.
Performed in Italian with English supertitles.
Running time is approximately 2 hours and 55 minutes, including one intermission.
Limited tickets available.
Student groups only.
Booking available soon!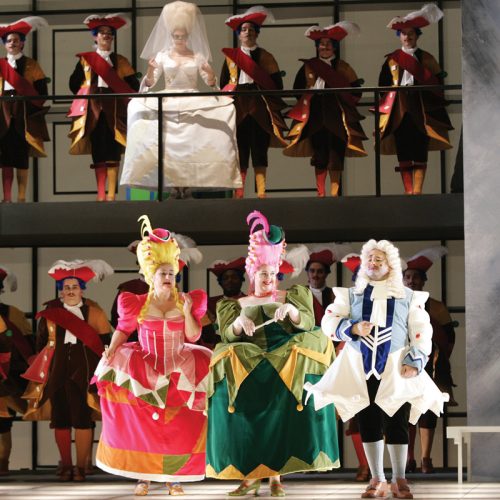 Final Dress Rehearsal Program
Final Dress Rehearsal Program
For Grades 5 – 12
Free  |  Advance registration required  |  Limited tickets available
The Atlanta Opera invites students and educators to Final Dress Rehearsals at the Cobb Energy Performing Arts Centre during the 2019-20 season. Enjoy a full performance as the music, staging and lighting are rehearsed for the last time before opening night! Early application submission is encouraged – we anticipate the allotment of tickets to sell out for each rehearsal.
2019-20 Final Dress Rehearsal Applications will launch on Monday, July 29th.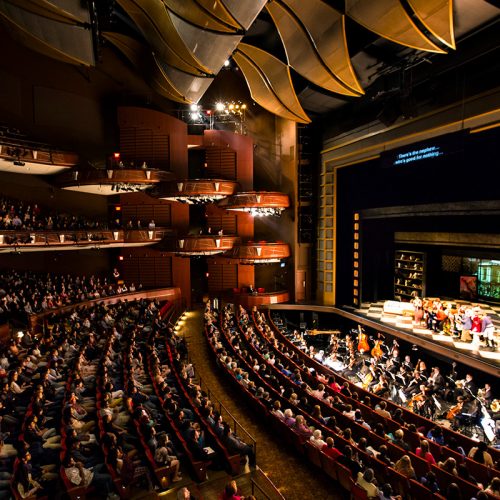 Additional opportunities for students to attend mainstage operas at a reduced rate
Group Tickets
Student groups of 10 or more can receive $25 tickets or up to 25% off regularly priced tickets.
Student Rush
For performances at Cobb Energy Centre, $25 – $35 rush tickets are available two hours prior to curtain. Students must present a valid student ID at the ticket window.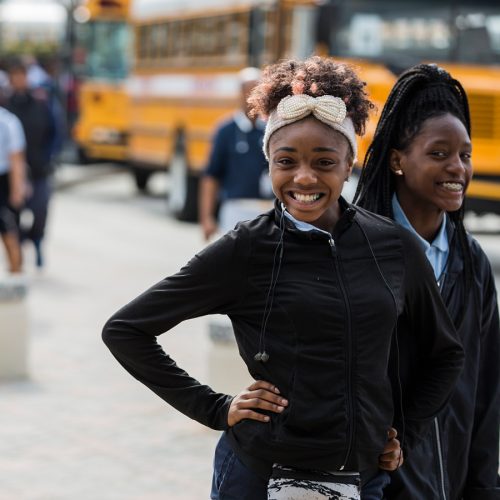 For more information on any of these programs, please call 404-881-8801.