Cast
Lucia Lucas
Hannah Before
Blythe Gaissert
Hannah After
A chamber opera for two voices and String Quartet
Music & Concept: Laura Kaminsky
Libretto: Mark Campbell & Kimberly Reed
Film: Kimberly Reed
By arrangement with Bill Holab Music
As One was commissioned and developed by American Opera Projects (AOP)
Premiere Date: Sept 4, 2014, American Opera Projects at the Brooklyn Academy of Music, Brooklyn, NY
As One is the chamber opera everyone's talking about. Poignant, comedic, and uplifting, the show weaves the coming-of-age story of Hannah, a transgender woman, into the universal struggle to live your own truth. Presented in an intimate performance space and score for two singers and string quartet, As One delivers a potent reflection on modern life through stunning words and music from award winners Laura Kaminsky, Mark Campbell, and Kimberly Reed.
Performed in English with English supertitles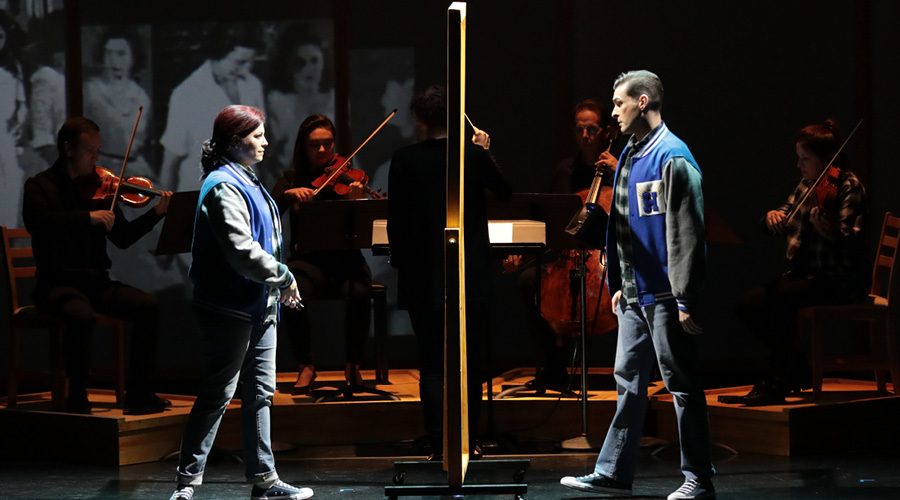 As One is a chamber opera in which two voices—Hannah after (mezzo-soprano) and Hannah before (baritone)—share the part of a sole transgender protagonist. Fifteen songs comprise the three-part narrative; with empathy and humor, they trace Hannah's experiences from her youth in a small town to her college years on the West Coast, and finally to Norway where she is surprised at what she learns about herself.
Read More
Part I
In "Paper route," Hannah rides around her suburban neighborhood delivering newspapers and revels in her more feminine impulses. Her youthful challenges in conforming to gender norms are related in "Cursive," "Sex ed," "Entire of itself " and "Perfect boy"—in such disparate subjects as handwriting, sex, a John Donne poem,
and exemplary male behavior. However, in "To know," she discovers that she is not alone in the world and seeks understanding about herself at a local library.
Part II
During her college years, Hannah struggles with her bifurcated existence in "Two cities," but also encounters the joy of being perceived as she wishes in "Three words." In "Close," she has made the decision to undergo hormone therapy and briefly suffers its vertiginous effects before feeling at one with her own body. "Home for the holidays," "A christmas story" and "Dear son" all occur around the Christmas season and relate Hannah's growing distance to her family and her past, which is countered by an immediate connection with a stranger in a local café. In "Out of nowhere," Hannah escapes a harrowing assault that prompts her to find a link to the larger trans community and end her self-imposed alienation. Reacting to the conflicting voices in her head, she finally resolves to escape in the fragment, "I go on to…"
Part III
"Norway." In this extended aria, Hannah finds, in Nature, solitude, and self-reflection, the simple yet surprising equation that will help her achieve happiness.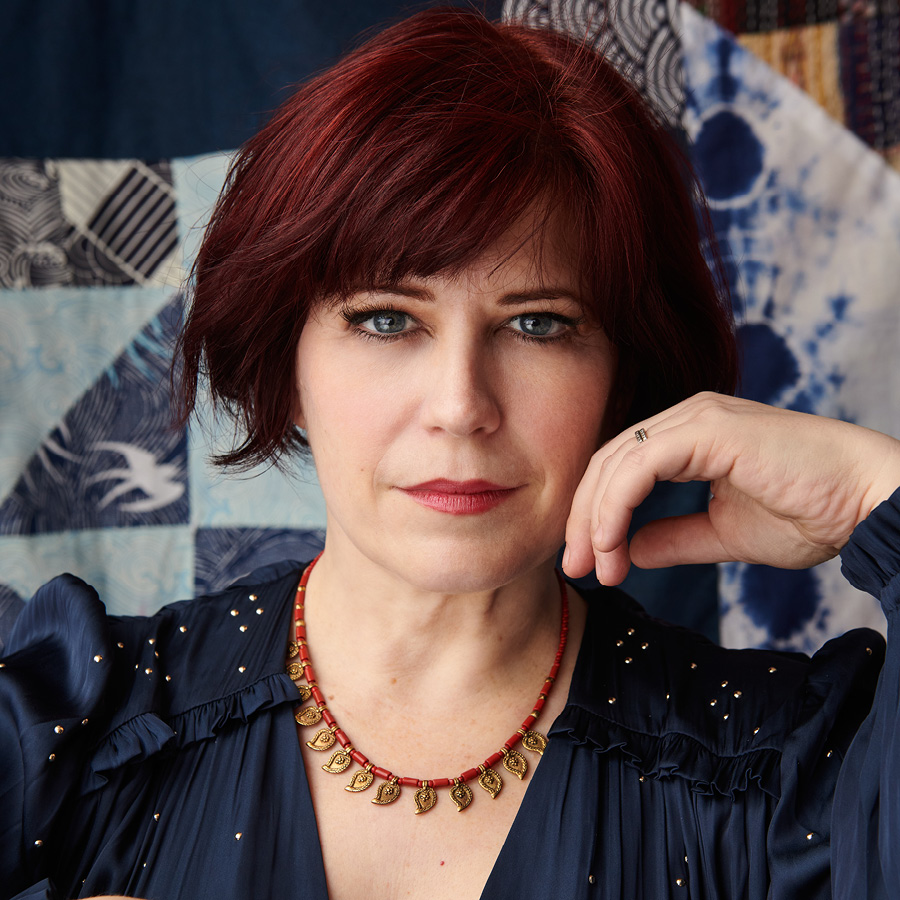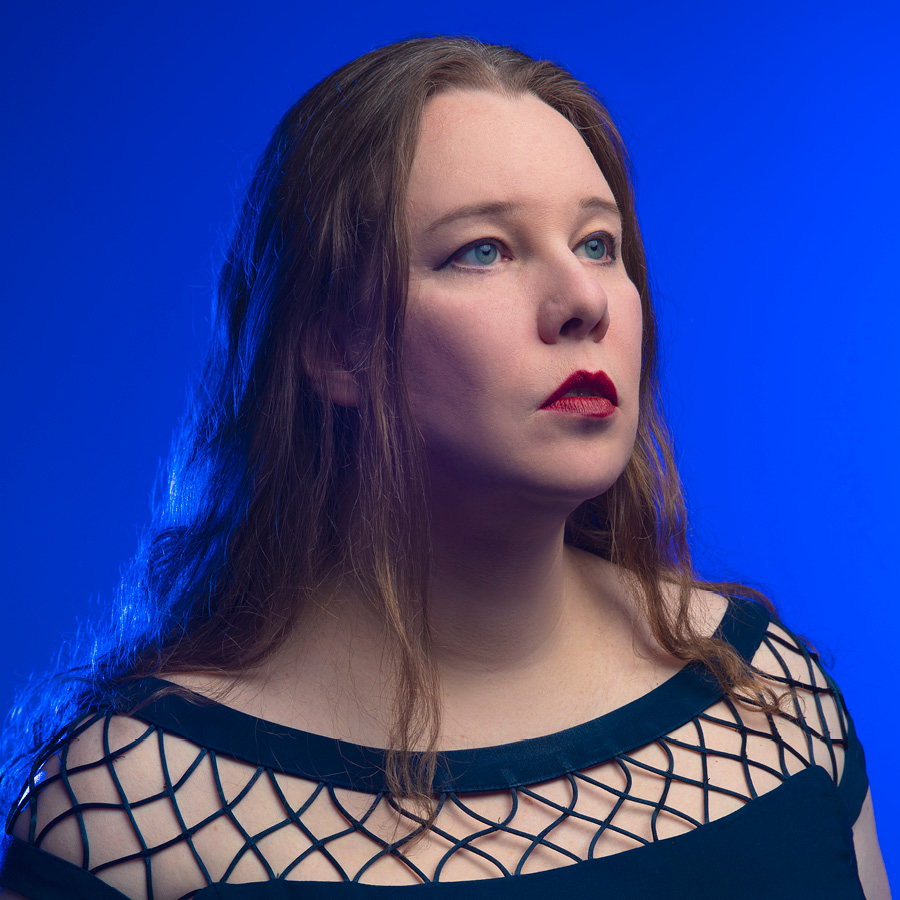 Newbie Guide


Sponsored by the Molly Blank Fund of the Arthur M. Blank Family Foundation
The Discoveries series
The Discoveries series is dedicated to audience members who are seeking new works, new ideas and fresh perspectives. These are not your standard operas.
Locations
As part of The Opera's effort to bring opera to new audiences all over Atlanta, these productions are performed in exciting alternative venues that we don't traditionally perform opera in.
Supertitles
Many operas are in a foreign language. Supertitles are similar to subtitles in a film, except they are projected above the stage. These translations will help you follow what's happening on stage.
What to Wear
There is no dress code at The Opera and you will see everything from jeans to evening gowns and formal suits. Most people use it as a chance to enjoy dressing up in their own style.
Arriving in Good Time
If you are late, you will have to sit the first act in the back and then in the intermission ushers will show you to your seat. Plan ahead to arrive with extra time.
Enhance Your Visit
Backstory
Discoveries series performances include events either before or after the performance. As part of the Backstory program, these experiences allow audience members to learn more about the opera, open a conversation around important topics, and participate with the cast in conversation, dancing, and many other formats. Free for ticket holders.
Familiarizing Yourself with the Story
Because of the foreign languages, classical music, and often complex plots, you will very likely enjoy the performance better if you spend a few minutes familiarizing yourself with the story and characters in advance. Some people even like to listen to the music in advance and others prefer to let it wash over them during the show and perhaps look it up afterwards.
Laura Kaminsky
Cited in The Washington Post as "one of the top 35 female composers in classical music," LAURA KAMINSKY's works are "masterful" (San Francisco Classical Voice) and "full of fire as well as ice, contrasting dissonance and violence with tonal beauty and meditative reflection. It is strong stuff." (American Record Guide) Her opera As One (2014; co-librettists Mark Campbell & Kimberly Reed) is the most produced contemporary opera in the U.S. since the 2016-17 season.  The original cast recording on the BSS label was named one of the best new opera recordings of 2019 by Opera News. With Reed, she has created Hometown to the World (Santa Fe & San Francisco Operas: Opera For All Voices Consortium); it premieres in fall 2020 in Santa Fe. New operas include Finding Wright(librettist Andrea Fellows Fineberg) for Dayton Opera (2021) and February (co-librettist with novelist Lisa Moore) for Newfoundland's Opera on the Avalon (2023). She is currently writing for the New York Festival of Song's Spring 2020 suffrage-themed concert and the American Pianists Association 2021 competition. An upcoming cd for Cedille Records features iconic pianist Ursula Oppens performing Kaminsky's Piano Concerto with the ASU Symphony Orchestra (Jeffery Meyer, music director), her Piano Quintet with the Cassatt String Quartet, the solo Fantasy, and Reckoning: Five Miniatures for America for piano four-hands, where Oppens is joined by Jerome Lowenthal. Visiting Artist at Arizona State University in Spring 2020, she is creating Desert Portal, a dance work with Coley Curry (choreography) and visual artist Rebecca Allan (projections and costumes) to inaugurate ASU's Institute for Desert Humanities Research. The 2019-2020 Composer Mentor for Washington National Opera's American Opera Initiative, she is head of composition at the Conservatory of Music Purchase College/SUNY.  Scores: Bill Holab Music. Recordings: Affeto/Naxos, Albany, Bridge, BSS, CRI, Capstone, Mode, and MSR labels. Kaminsky is a BMI composer. laurakaminsky.com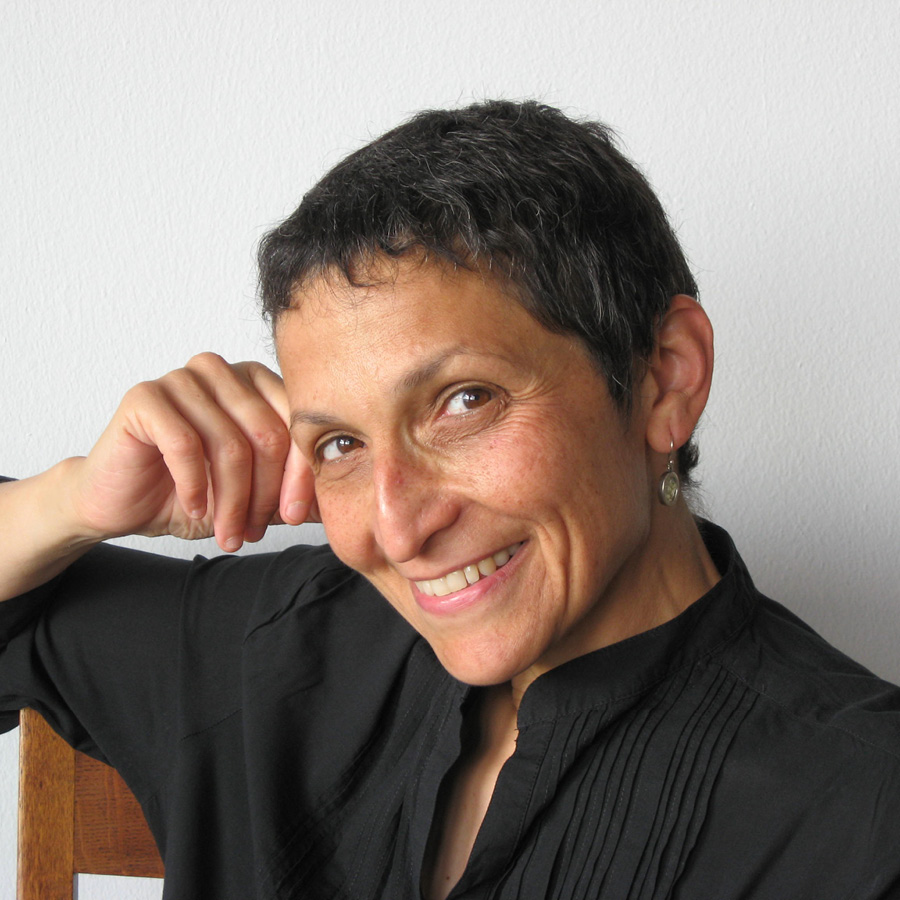 Mark Campbell
On the heels (at least in "opera time") of the success of Kevin Puts' and his opera Silent Night in 2016, Mark Campbell is thrilled to be rejoining Atlanta Opera this season with two works he co-created: The (R)evolution of Steve Jobs and As One. Mark's work as a librettist  have received both the Pulitzer Prize in Music (2012) and a GRAMMY Award (2018) and is at the forefront of the contemporary American opera scene. A prolific writer, he has penned 37 opera librettos, lyrics for 7 musicals, and the text for 5 song cycles and 2 oratorios. Mark's other successful works include The Shining, Stonewall, Later the Same Evening, Burke & Mr. Hare, The Manchurian Candidate, The Other Room, Edward Tulane, Empty the House, The Inspector, Approaching Ali, A Letter to East 11th Street, Volpone, Bastianello/Lucrezia, Songs from an Unmade Bed, Sanctuary Road and A Nation of Others. Mark has received many other prestigious prizes for his work, including the first Kleban Foundation Award for Lyricist, 2 Richard Rodgers Awards from the American Academy of Arts and Letters, 3 Drama Desk nominations, a Jonathan Larson Foundation Award, a New York Foundation for the Arts Playwriting Fellowship, the first Dominic J. Pelliciotti Award, and a grant from the New York State Council of the Arts. Mark is also an advocate for contemporary American opera and serves as a mentor for future generations of opera creators through such organizations as American Opera Projects, American Lyric Theatre, and Washington National Opera's American Opera Initiative. Upcoming premieres include The Secret River for Opera Orlando (Stella Sung, composer), Supermax for Saratoga Opera, (Stewart Wallace, composer); A Thousand Acres for Des Moines Metro Opera (Kristin Kuster, composer) and the book for the musical Les Girls for Théatre du Châtelet (Cole Porter, composer). www.markcampbellwords.com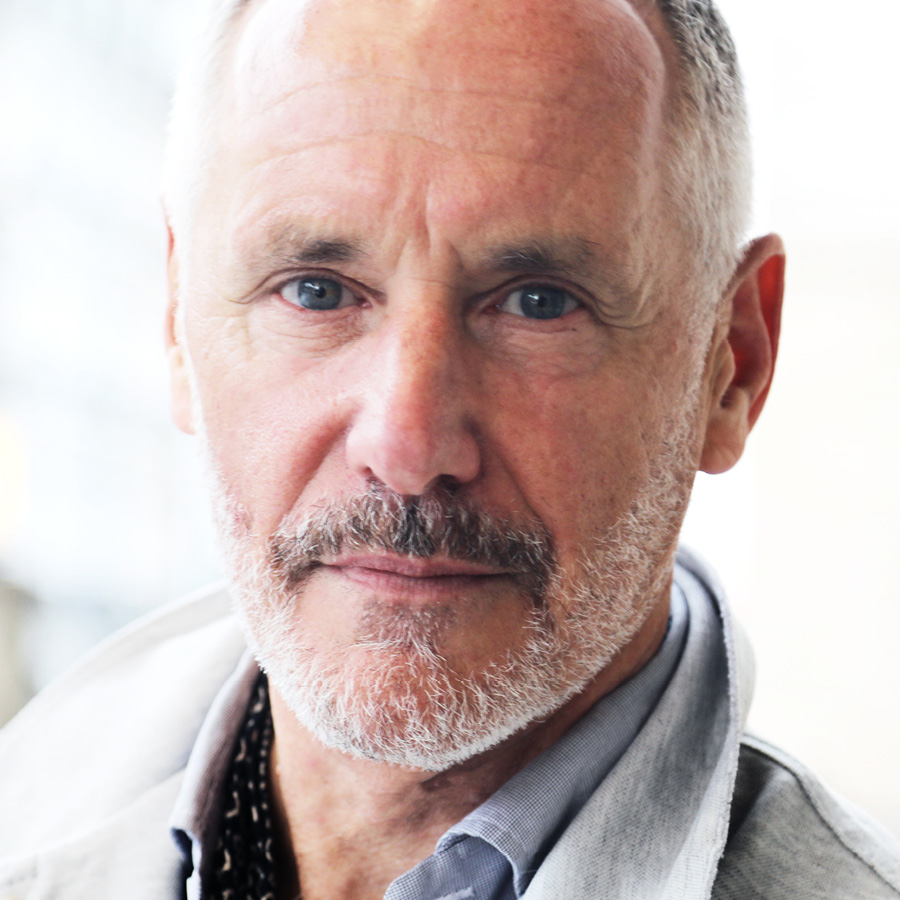 Kimberly Reed
Filmmaker and writer Kimberly Reed was recently commissioned by a consortium of opera companies led by Santa Fe and San Francisco Opera to write Hometown to the World, premiering in 2020. With Mark Campbell she co-wrote the libretti for Today It Rains (Opera Parallèle), Some Light Emerges (Houston Grand Opera), and As One (American Opera Projects), which is the most frequently produced opera in America. Her song cycle Fierce Grace: Jeannette Rankin premiered at the Library of Congress in 2017. Reed's written work is published in "The Moth," a New York Times best-seller. Her documentary film Prodigal Sons won 14 awards and was released in theaters and broadcast worldwide. Her Sundance award-winning 2018 documentary Dark Money was promptly named by Vogue magazine as one of the 66 Best Documentaries of All Time and shortlisted for the Academy Awards.