Cast
Catalina Cuervo
Frida Kahlo
Ricardo Herrera
Diego Rivera
Maria Valdes
Cristina Kahlo
Creative
Jorge Parodi
Conductor
Jose Maria Condemi
Director
Monika Essen
Scenic Costume Designer
Ben Rawson
Lighting Designer
Ricardo Aponte
Choreographer
Music: Robert Xavier Rodríguez
Book: Hilary Blecher
Lyrics and monologues: Migdalia Cruz
Premiere Date: Apr 7, 1991, American Music Theater (now Price Theater)
"…an exciting, long overdue musical biography…raw, wonderfully dangerous theater." —USA Today
A fantastical theater piece combining pantomime, puppetry, movement, and vocal performers, Frida enlists mariachi instruments to heat up this blend of tango, zarzuela, ragtime, 1930s jazz, and vaudeville. The story conjures a vivid portrait of the courageous revolutionary and magical realist Frida Kahlo as she struggles with her torrid marriage to Mexican muralist Diego Rivera.
Performed in Spanish and English with English Supertitles
Production from Michigan Opera Theatre
Sandy Springs Performing Arts Center at City Springs
ADVISORY
This opera contains adult content, including suggestive themes, graphic scenes, and partial nudity.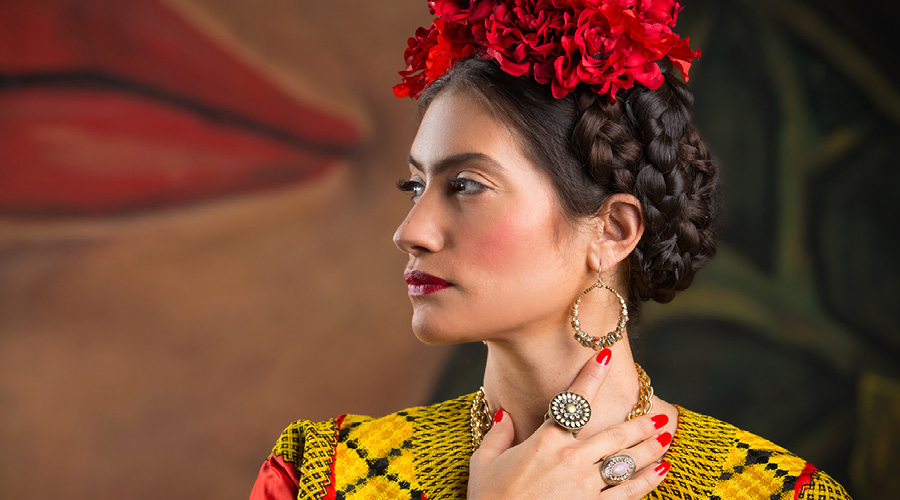 Video by Felipe Barral/IGNI Productions

Approximate runtime: 2 hours 25 minutes including 1 intermission
ACT I
Scene 1 – The Street outside the Escuela Nacional Preparatoria, Mexico City, 1923. Three Calaveras, death figures from Mexican folklore, introduce the scene. Schoolgirls enter. They are accosted by the unruly male gang of Cachuchas, led by the young Frida Kahlo and her boyfriend, Alejandro. Frida's sister, Cristina, upbraids Frida for her boyish behavior. The Cachuchas chase off the schoolgirls, and Frida watches as a Mother whose child has died begs a Petate (straw mat) Vendor for a mat to bury her son. Frida is moved by the poverty she sees. She then witnesses a celebration of the Zapatista movement and takes heart in the promise of the revolution.
Read More
Scene 2 – Frida's Room, Coyoacan. Frida tells Cristina of her expectations of life upon coming of age.
Scene 3 – The Bus Crash, Mexico City. Frida and Alejandro kiss and board a bus. The bus crashes, and the scene is enacted by the Calaveras to the tune of a corrida. Frida is severely injured, but she resolves to live and to begin her life as a painter.
Scene 4 – Diego's Mural at the Preparatoria/Wedding. As Diego Rivera paints, his wife, Lupe Marin, poses. Frida and Cristina enter, and Frida presents her portfolio to introduce herself to Diego. Diego is fascinated by Frida. He leaves Lupe to ask Frida's father, Guillermo, for Frida's hand in marriage. At the wedding ceremony, Lupe dramatically appears and makes a futile attempt to win Diego back.
Scene 5 – Diego's Studio. Frida critiques Diego's work as he paints a portrait of Emiliano Zapata. They are interrupted by revolutionaries, communists, businessmen and government bureaucrats. All denounce Diego and tell him his career as an artist is finished in Mexico. He fires his pistol at them, and the Riveras resolve to try their luck in the USA.
Scene 6 – New York City. Frida and Diego attend a dinner party hosted by the Fords and the Rockefellers. Diego enjoys the adulation, and Rockefeller commissions a mural. Frida ridicules the rich in "Gringolandia" and gives a spirited interview to a group of reporters.
Scene 7 – The RCA Building, Rockefeller Center, New York. In a split scene, Diego works on his commission, Man at the Crossroads, while Frida paints. She is in despair at being unable to bear a child. Rockefeller berates Diego for displaying his communist sympathies by including Lenin in the painting. The mural is destroyed, and Frida miscarries. She persuades Diego to return to Mexico.
ACT II
Scene 1 – San Angel, Mexico. At home in adjacent blue and pink houses, Frida expresses her joy at being home in Mexico. Diego is miserable. Frida chooses to ignore the parade of women through Diego's house, but she is horrified to discover her sister, Cristina, among them.
Scene 2 – San Angel, Mexico. The communist Leon Trotsky and his wife, Natalia, join the Riveras in Mexico. Diego and Natalia confront Frida and Trotsky over their mutual affection. Cristina expresses her guilt for betraying Frida. Frida and Diego come to the realization that their differences cannot be reconciled.
Scene 3 – Frida's Bath. Frida retreats to the seclusion of her bath and the comfort of a female lover.
Scene 4 – An Art Gallery/New York Apartment of Nicholas Murray, Photographer/Back in Mexico. Diego meets with the American actor Edward G. Robinson and sells him some of Frida's work. Diego then urges Frida to pursue her own career, without him. Frida models for her lover, and talk to him as he photographs her. Frida and Diego decide to divorce.
Scene 5 – Frida Imagination. Haunted by her physical and emotional pain, Frida joins the Calaveras in depicting imagery from her paintings The Broken Column, The Little Deer and Self Portrait With Monkeys.
Scene 6 – Finale – Frida's Hospital Bed. In a delirium, Frida relives episodes of her life, including the assassination of Trotsky, of which she and Diego were accused. Diego returns and sings to entertain her, finishing with a proposal to marry her again. She agrees, saying he must realize that she is now her own creation, independent of him. The Calaveras and the entire cast join her, singing and dancing in a joyful celebration, and she departs with a cry of "Viva, la vida…alegría…and Diego."
Mexican artist and revolutionary known for work in the surrealism/magical realism movement.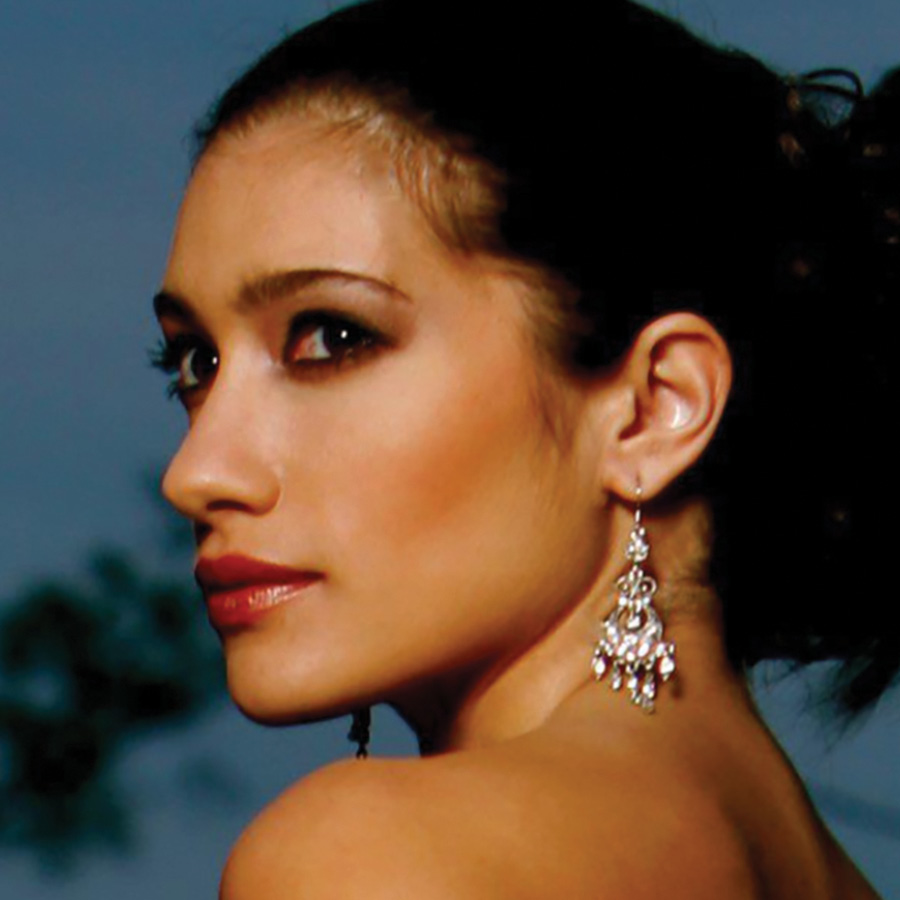 Known as the "Fiery Soprano," Colombian-born Catalina Cuervo holds the distinction of having performed the most performances of Piazzolla's Maria de Buenos Aires.
A prominent Mexican painter. His large frescoes helped establish the Mexican mural movement in Mexican art. Rivera had a volatile marriage with fellow Mexican artist Frida Kahlo.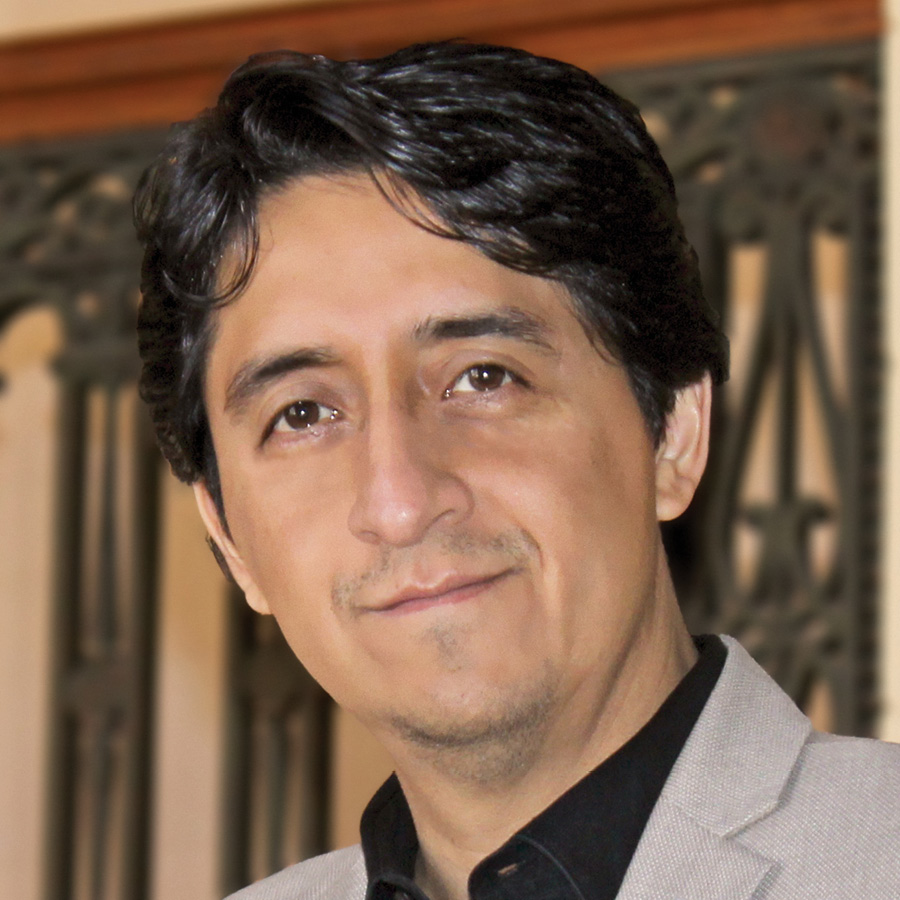 Bass-baritone Ricardo Herrera was honored with the First Prize Award Winner of the Licia Albanese-Puccini Foundation Competition in NYC and was also invited to participate in Placido Domingo's Operalia World Opera Contest.
The youngest daughter of the Kahlo family. She was eleven months younger than Frida, and they were very close. Cristina modeled for both Frida and Diego. She was one of Diego's favorite subjects, and he often painted her nude. Soon after her husband left, Cristina and Diego began an affair.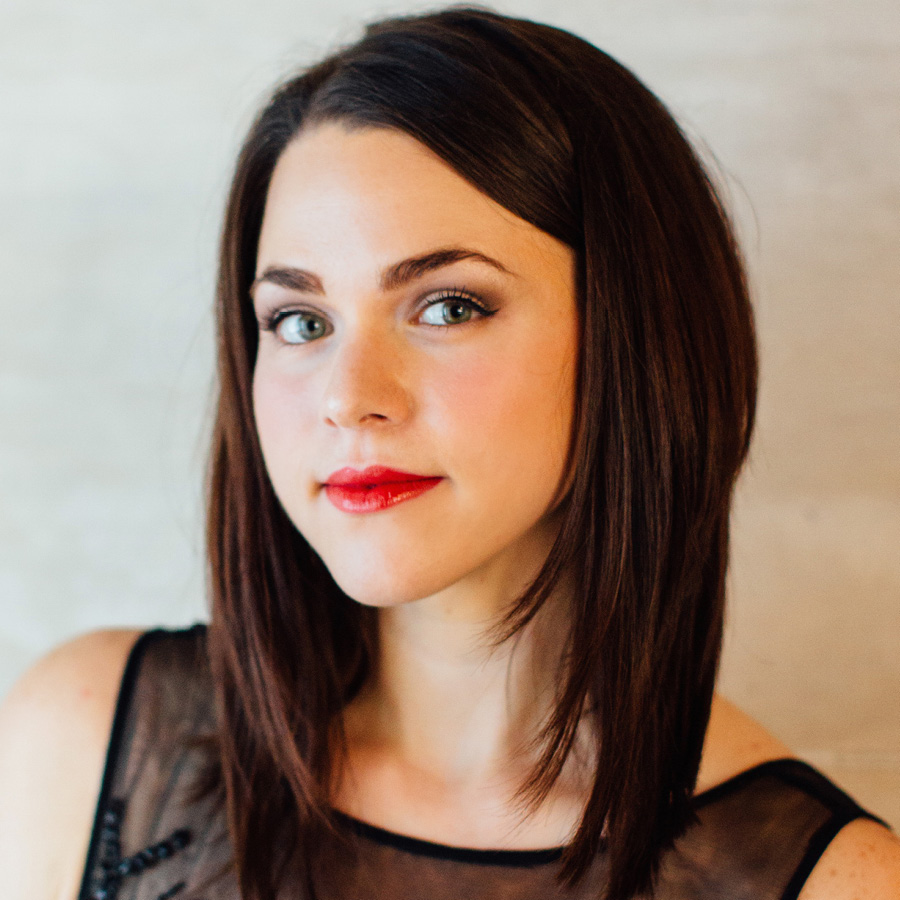 American soprano Maria Valdes was recently described as a "first-rate singing actress and a perfectly charming Gilda" by the New York Times.


Sponsored by the Molly Blank Fund of the Arthur M. Blank Family Foundation
The Discoveries series
The Discoveries series is dedicated to audience members who are seeking new works, new ideas and fresh perspectives. These are not your standard operas.
Locations
As part of The Opera's effort to bring opera to new audiences all over Atlanta, these productions are performed in exciting alternative venues that we don't traditionally perform opera in.
Supertitles
Many operas are in a foreign language. Supertitles are similar to subtitles in a film, except they are projected above the stage. These translations will help you follow what's happening on stage.
What to Wear
There is no dress code at The Opera and you will see everything from jeans to evening gowns and formal suits. Most people use it as a chance to enjoy dressing up in their own style.
Arriving in Good Time
If you are late, you will have to sit the first act in the back and then in the intermission ushers will show you to your seat. Plan ahead to arrive with extra time.
Enhance Your Visit
Backstory
Discoveries series performances include events either before or after the performance. As part of the Backstory program, these experiences allow audience members to learn more about the opera, open a conversation around important topics, and participate with the cast in conversation, dancing, and many other formats. Free for ticket holders.
Familiarizing Yourself with the Story
Because of the foreign languages, classical music, and often complex plots, you will very likely enjoy the performance better if you spend a few minutes familiarizing yourself with the story and characters in advance. Some people even like to listen to the music in advance and others prefer to let it wash over them during the show and perhaps look it up afterwards.
Conductor: Jorge Parodi
Production Director: Jose Maria Condemi
Scenic & Costume Designer: Moníka Essen
Wig Designer: Sue Sittko Schaefer
Associate Wig Designer: Kellen Eason
Lighting Designer: Ben Rawson
Choreographer: Ricardo Aponte
Dancers: Miriam Golomb, Rachel Shiffman, Cansler McGhee
Musical Preparation: Paul Schwartz, Álvaro Corral Matute*
Assistant Director: Ellen Jackson†*
Calling Stage Manager: Marisa Brink
Assistant Stage Managers: Kristin Kelley, Rachel Kilgore
†The Jerry & Dulcy Rosenberg Young Artist Stage Director, given in honor of Tomer Zvulun
*member of The Atlanta Opera Studio
**alumnus of The Atlanta Opera Studio
Robert Xavier Rodríguez (b. 1946)
Robert Xavier Rodríguez (b. 1946) is "one of the major American composers of his generation" (Texas Monthly). His music has been described as "Romantically dramatic" (Washington Post), "richly lyrical" (Musical America) and "glowing with a physical animation and delicate balance of moods that combine seductively with his all-encompassing sense of humor" (Los Angeles Times). "Its originality lies in the telling personality it reveals. His music always speaks, and speaks in the composer's personal language." (American Academy and Institute of Arts and Letters).
Rodríguez is the composer of eight operas which have had over 2,000 performances throughout the U.S., Canada, Mexico and Europe. Rodríguez' best-known opera is Frida, based on the life of Frida Kahlo. The New York Times named Frida "The Best Opera/Musical Theater of 1991." Opera News has listed his children's opera Monkey See, Monkey Do as the fourth most often-performed contemporary opera in the United States. He has received a Guggenheim Fellowship, the Goddard Lieberson Award from the American Academy of Arts and Letters, the Prix Lili Boulanger and the Prix de Composition Prince Pierre de Monaco. Rodríguez has served as Composer-in-Residence with the San Antonio Symphony and the Dallas Symphony. Twenty CDs featuring his music have been recorded (1999 Grammy nomination), and his music is published exclusively by G. Schirmer. He holds an Endowed Chair at the University of Texas at Dallas.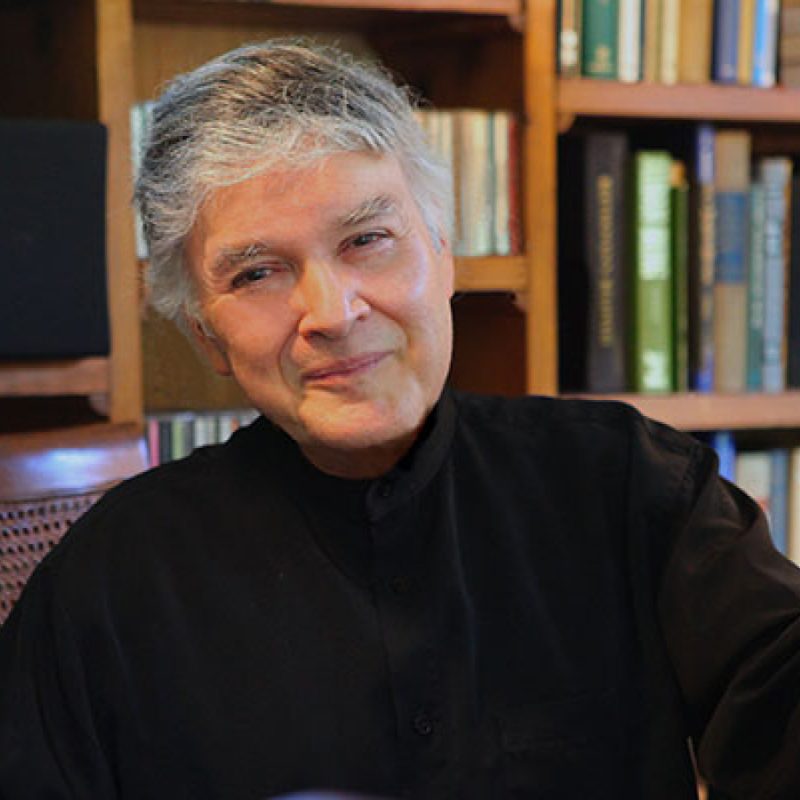 Migdalia Cruz (b. 1958)
Migdalia Cruz is an award-winning playwright who has written more than sixty plays, operas, screenplays, and musicals.  Her work has been produced across the U.S. and abroad at various venues including: Mabou Mines, Classic Stage Company, Playwrights Horizons, INTAR, Brooklyn Academy of Music, New York Shakespeare Festival's Festival Latino, Latino Chicago Theater Company (Chicago); Houston Grand Opera (Houston); among others. She was awarded the 2013 Helen Merrill Distinguished Playwright Award (NYCommTrust), and is a 1996 recipient of the Kennedy Center's Fund for New American Plays award for Another Part Of The House. At Classic Stage Company, she was a 1994 PEW/TCG National Artist in Residence. Migdalia was a 1997-98 Sackler Fellow at Connecticut Rep/UConn, a 1991 & 1995 NEA Playwriting Fellow, a 1988 McKnight Fellow, and received her MFA degree from Columbia University. She is an alumna of New Dramatists. She was born and raised in the Bronx.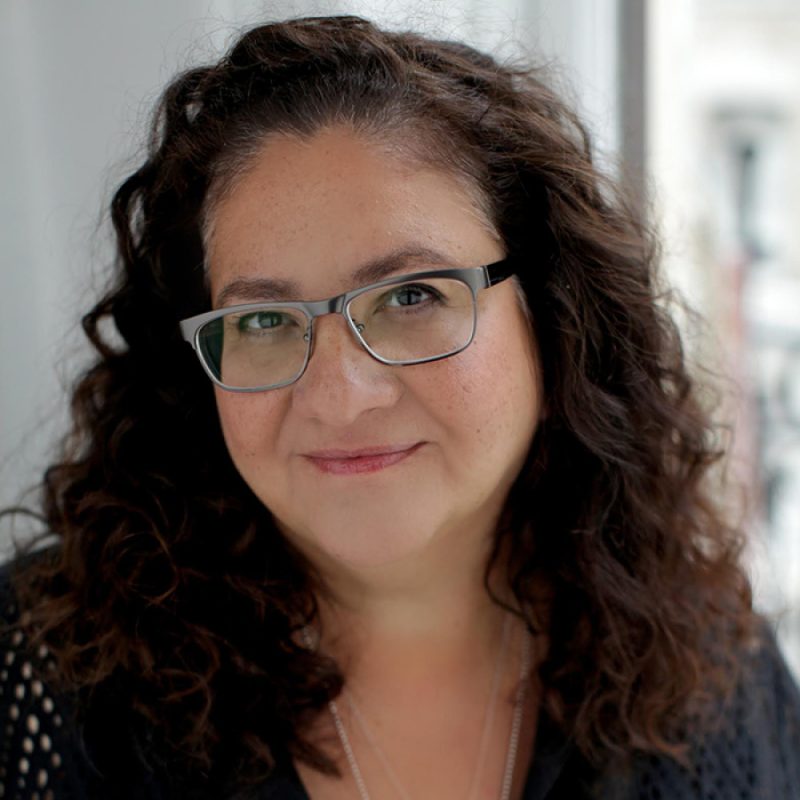 Jorge Parodi
Internationally acclaimed conductor Jorge Parodi has worked extensively in North America, Latin America, Europe, and Asia. Recent credits include Rossini's Il barbiere di Siviglia and Mozart's Le nozze di Figaro for Opera Tampa; Piazzolla's María de Buenos Aires for New York City Opera, The Atlanta Opera and Opera Grand Rapids; Donizetti's Lucrezia Borgia and Bellini's I Capuleti e i Montecchi for Buenos Aires Lírica (Argentina); Britten's The Turn of the Screw for the Castleton Festival in Virginia and The Banff Centre (Canada); Offenbach's Les contes d'Hoffmann for Opera Orlando; Ravel's L'enfant et les sortilèges for The Juilliard School at Lincoln Center and the World Premiere of Rhoda and the Fossil Hunt, the latest opera by John Musto –a coproduction of On Site Opera, Lyric Opera of Chicago Lyric's Unlimited and Pittsburg Opera-.  Upcoming engagements include his return to The Atlanta Opera and Opera Tampa, and his debut at Chautauqua Opera.
Reviewed as having "the most expressive conducting hands since Stokowski" by the New York Daily News, Argentinean born Jorge Parodi has also worked with such companies as the Teatro Colón in Argentina, the Volgograd Opera in Russia, the Encuentros Internacionales de Opera in Mexico, the Tokyo International Vocal Arts Academy in Japan, and the International Vocal Arts Institute in Israel.  He has collaborated with such artists as Isabel Leonard, Eglise Gutierrez, Tito Capobianco, Sherrill Milnes, Aprile Millo and Rufus Wainwright and has assisted conductors Lorin Maazel and Julius Rudel, among others.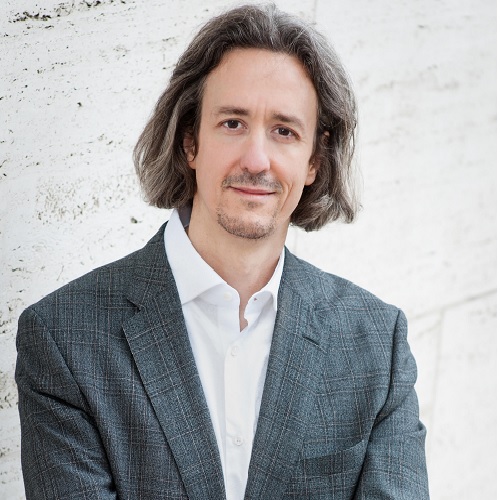 Jose Maria Condemi
José Maria Condemi's directorial work encompasses an eclectic range of styles and repertoire and has been consistently praised for its creatively theatrical and innovative approach. Notable engagements include Carmen, Madama Butterfly, Faust, Tosca, Così fan tutte, Un Ballo in Maschera, The Elixir of Love for Families, and the world premiere of The Secret Garden (San Francisco Opera); Ernani, Tristan und Isolde and Il barbiere di Siviglia for Families (Lyric Opera Chicago); Aida (Houston Grand Opera); Luisa Miller (Canadian Opera Company); Orphee et Eurydice, La bohème, Tosca and Il Trovatore (Seattle Opera); Frida (Michigan Opera Theatre); Tosca, Ainadamar, Don Giovanni, La traviata, Il Trovatore and Maria de Buenos Aires (Cincinnati Opera). Upcoming directing engagements include new productions of Le Portrait de Manon and Suor Angelica (San Francisco Conservatory of Music); Frida (Cincinnati Opera); Carmen (Central City Opera); Tosca (L'Opera de Montreal); and return engagements with Indiana University and Michigan Opera Theatre. Condemi is the Carol Franc Buck Distinguished Chair and the Director of Opera and Musical Theater at the San Francisco Conservatory of Music. He was also the Artistic Director of Opera Santa Barbara from 2010 until 2015 where he oversaw artistic planning and the Studio Artists Program.