Cast
Catalina Cuervo
Frida Kahlo
Ricardo Herrera
Diego Rivera
Maria Valdes
Cristina Kahlo
Creative
Jorge Parodi
Conductor
Jose Maria Condemi
Director
Monika Essen
Scenic Costume Designer
Ben Rawson
Lighting Designer
Music: Robert Xavier Rodríguez
Book: Hilary Blecher
Lyrics and monologues: Migdalia Cruz
Premiere Date: Apr 7, 1991, American Music Theater (now Price Theater)
"…an exciting, long overdue musical biography…raw, wonderfully dangerous theater." —USA Today
A fantastical theater piece combining pantomime, puppetry, movement, and vocal performers, Frida enlists mariachi instruments to heat up this blend of tango, zarzuela, ragtime, 1930s jazz, and vaudeville. The story conjures a vivid portrait of the courageous revolutionary and magical realist Frida Kahlo as she struggles with her torrid marriage to Mexican muralist Diego Rivera.
Performed in Spanish and English with English Supertitles
Production from Michigan Opera Theatre
Sandy Springs Performing Arts Center at City Springs
ADVISORY
This opera contains adult content, including suggestive themes, graphic scenes, and partial nudity.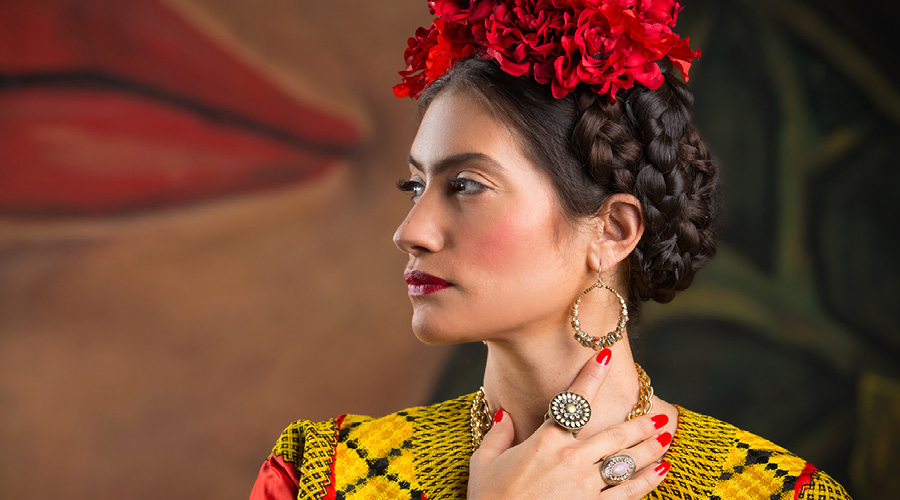 Photos by Philip Groshong
Sung in both Spanish and English, Frida is the story of renowned Mexican artist Frida Kahlo, wife of the country's great muralist Diego Rivera. Her tortured life unfolds in a flowing succession of scenes, acted and sung by three women and three men in a variety of guises – masked or plain-faced and as two- or three-dimensional puppets; shadow puppets and projections are also involved. Diego's preoccupation with art and other women shrivel Frida's soul and her demands for love drain him; they need one another desperately. Divorce is imminent. Frida's health deteriorates; only painting permits emotional release, translating her agonies into a series of canvases. Her fate is to live alone, engulfed by pain, but her paintings live forever, reflecting hidden dreams and inspiring courage to transcend conventional boundaries.
Mexican artist and revolutionary known for work in the surrealism/magical realism movement.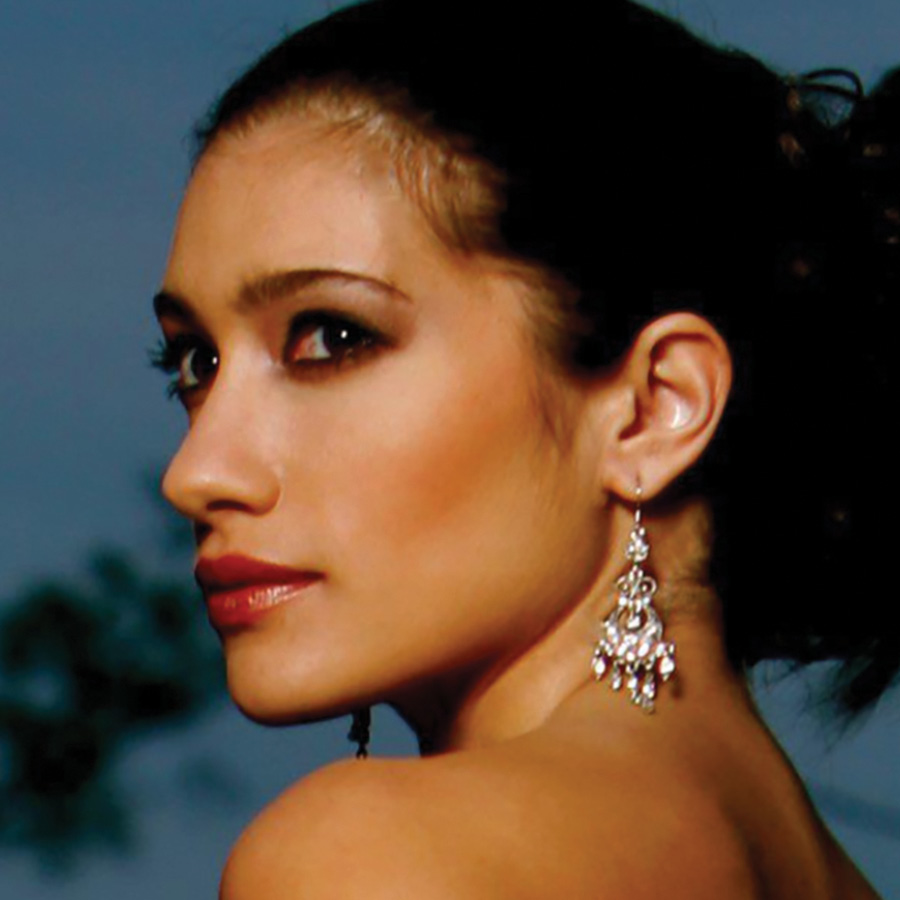 Known as the "Fiery Soprano," Colombian-born Catalina Cuervo holds the distinction of having performed the most performances of Piazzolla's Maria de Buenos Aires.
A prominent Mexican painter. His large frescoes helped establish the Mexican mural movement in Mexican art. Rivera had a volatile marriage with fellow Mexican artist Frida Kahlo.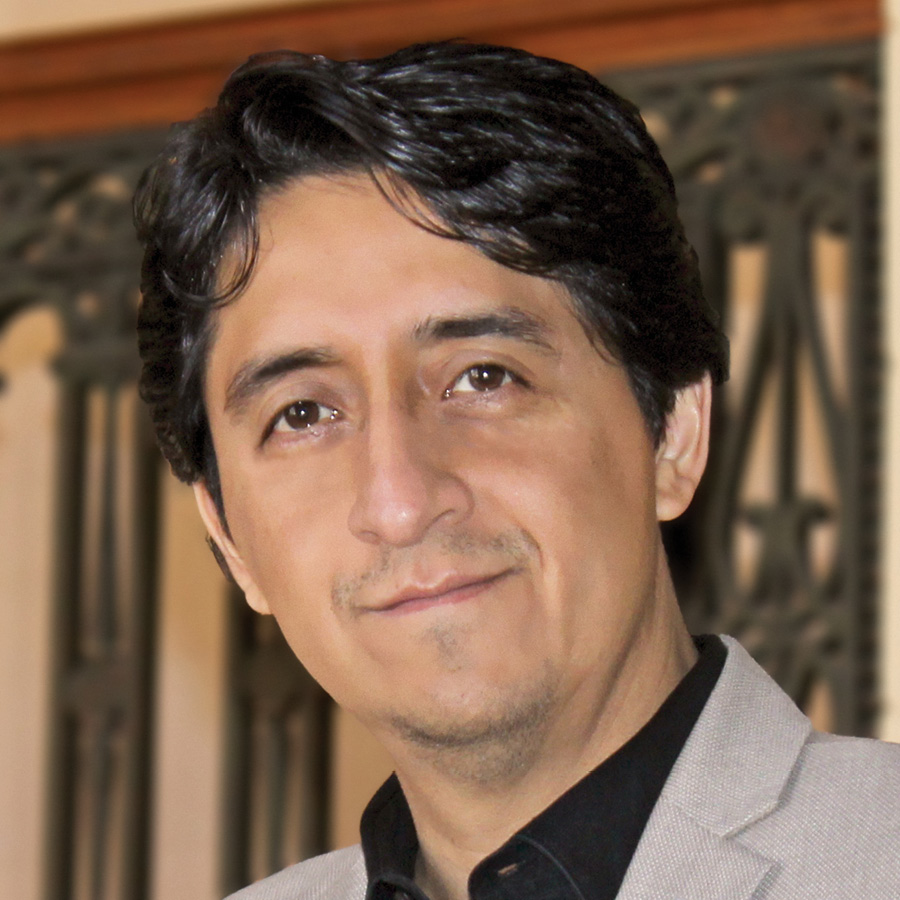 Bass-baritone Ricardo Herrera was honored with the First Prize Award Winner of the Licia Albanese-Puccini Foundation Competition in NYC and was also invited to participate in Placido Domingo's Operalia World Opera Contest.
The youngest daughter of the Kahlo family. She was eleven months younger than Frida, and they were very close. Cristina modeled for both Frida and Diego. She was one of Diego's favorite subjects, and he often painted her nude. Soon after her husband left, Cristina and Diego began an affair.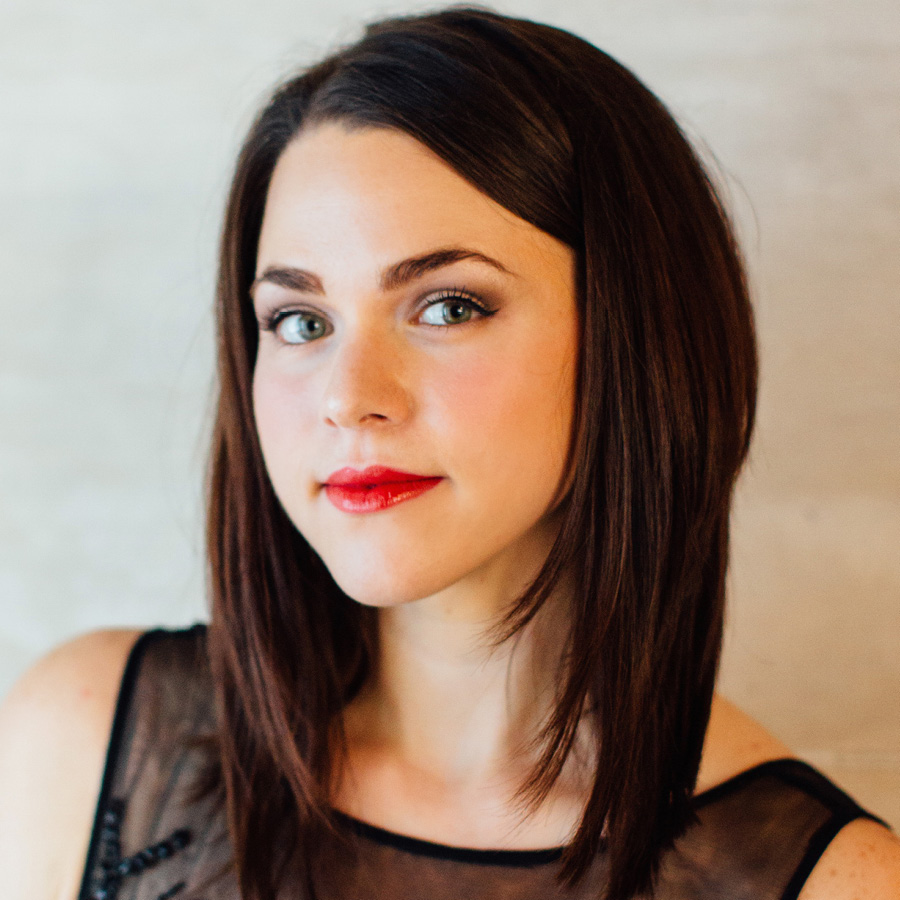 American soprano Maria Valdes was recently described as a "first-rate singing actress and a perfectly charming Gilda" by the New York Times.
Newbie Guide

Sponsored by the Molly Blank Fund of the Arthur M. Blank Family Foundation
The Discoveries series
The Discoveries series is dedicated to audience members who are seeking new works, new ideas and fresh perspectives. These are not your standard operas.
Locations
As part of The Opera's effort to bring opera to new audiences all over Atlanta, these productions are performed in exciting alternative venues, such as The Atlanta Botanical Garden, Le Maison Rouge, Conant Performing Arts Center, Rialto Center for the Arts, and the Alliance Theatre.
Supertitles
Many operas are in a foreign language. Supertitles are similar to subtitles in a film, except they are projected above the stage. These translations will help you follow what's happening on stage.
What to Wear
There is no dress code at The Opera and you will see everything from jeans to evening gowns and formal suits. Most people use it as a chance to enjoy dressing up in their own style.
Arriving in Good Time
If you are late, you will have to sit the first act in the back and then in the intermission ushers will show you to your seat. Plan ahead to arrive with extra time.
Enhance Your Visit
Backstory
Discoveries series performances include events either before or after the performance. As part of the Backstory program, these experiences allow audience members to learn more about the opera, open a conversation around important topics, and participate with the cast in conversation, dancing, and many other formats. Free for ticket holders.
Familiarizing Yourself with the Story
Because of the foreign languages, classical music, and often complex plots, you will very likely enjoy the performance better if you spend a few minutes familiarizing yourself with the story and characters in advance. Some people even like to listen to the music in advance and others prefer to let it wash over them during the show and perhaps look it up afterwards.
Robert Xavier Rodríguez (b. 1946)
Robert Xavier Rodríguez was born in San Antonio, Texas, where he received his earliest training in piano and harmony. Subsequent musical education included study in composition with Hunter Johnson, Halsey Stevens, Jacob Druckman, and Nadia Boulanger. He gained international recognition in 1971 when awarded the Prix de Composition Musicale Prince Pierre de Monaco by Prince Rainier and Princess Grace at the Palais Princier in Monte Carlo. Other honors include the Prix Lili Boulanger, a Guggenheim Fellowship, four National Endowment for the Arts grants, and the Goddard Lieberson Award from the American Academy and Institute of Arts and Letters.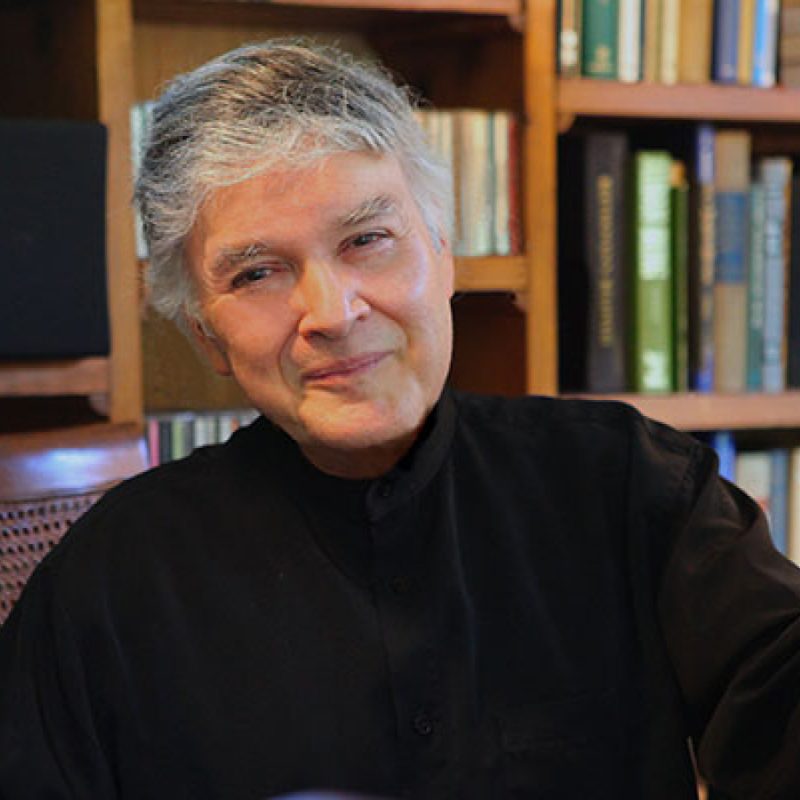 Migdalia Cruz (b. 1958)
Migdalia Cruz is an award-winning playwright who has written more than sixty plays, operas, screenplays, and musicals.  Her work has been produced across the U.S. and abroad at various venues including: Mabou Mines, Classic Stage Company, Playwrights Horizons, INTAR, Brooklyn Academy of Music, New York Shakespeare Festival's Festival Latino, Latino Chicago Theater Company (Chicago); Houston Grand Opera (Houston); among others. She was awarded the 2013 Helen Merrill Distinguished Playwright Award (NYCommTrust), and is a 1996 recipient of the Kennedy Center's Fund for New American Plays award for Another Part Of The House. At Classic Stage Company, she was a 1994 PEW/TCG National Artist in Residence. Migdalia was a 1997-98 Sackler Fellow at Connecticut Rep/UConn, a 1991 & 1995 NEA Playwriting Fellow, a 1988 McKnight Fellow, and received her MFA degree from Columbia University. She is an alumna of New Dramatists. She was born and raised in the Bronx.