Composer: Giacomo Puccini
Librettists: Luigi Illica & Giuseppe Giacosa
Premiere Date: Feb 1, 1896, Teatro Regio, Turin, Italy
Nothing captures the music of love-at-first-sight quite like this. among the most popular operas ever written, La bohème has it all: timeless arias, a soaring love duet, irresistible melodies, and aching tragedy. A testament to its staying power, this 1896 masterpiece has inspired many offshoots, including the Tony Award-winning musical Rent, and the silver-screen classic "Moonstruck." And it's no wonder; La bohème goes straight from the singers' lips to the human heart.
Performed in Italian with English supertitles
Frequently Asked Questions
Safety & Attendance Guidelines
Your safety is our top priority.
Our safety policy was designed in consultation with leading experts in the fields of epidemiology, public health, workplace/industrial hygiene, and infectious diseases.
Updated April 4, 2022
For performances at the Cobb Energy Performing Arts Centre:
The Atlanta Opera will no longer require that audience members show proof of vaccination, or proof of a negative COVID test.
Masks are encouraged for all patrons.
The Atlanta Opera will continue to monitor government policy changes, Center for Disease Control (CDC) guidelines, government mandates, and public health notices and make changes as necessary or appropriate to ensure the safety of staff, artists, and the public.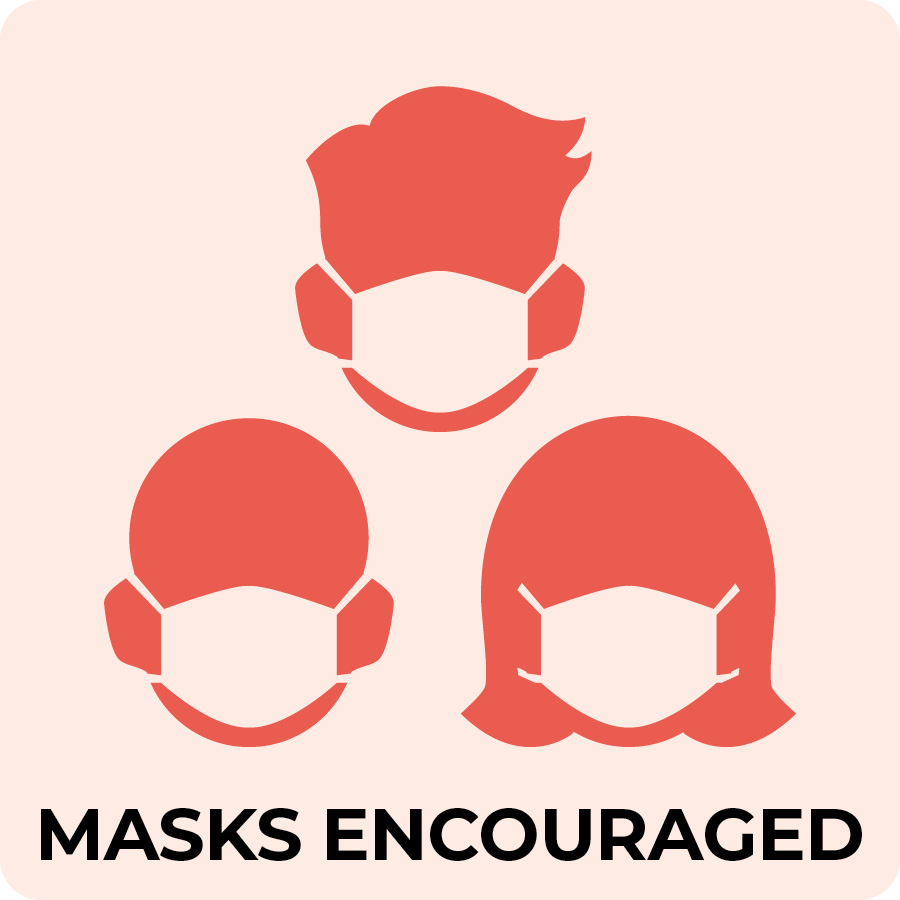 Limitation on Liability/Assumption of Risk
Any person entering the premises waives all civil liability against this premises owner and operator for any injuries caused by the inherent risk associated with contracting COVID-19 at public gatherings, except for gross negligence, willful and wanton misconduct, reckless infliction of harm, or intentional infliction of harm, by the individual or entity or the premises.
Additionally, you, on behalf of yourself and any accompanying minor, voluntarily assume all risks and danger incidental to the event for which the ticket is issued, whether occurring before, during or after the event, and you waive any claims for personal injury, death, illness, damage, loss, claim, liability, or expense, of any kind against The Atlanta Opera, Inc., and its agents, sponsors, officers, directors, shareholders, owners and employees. Additionally, please visit https://www.atlantaopera.org/terms for the complete Terms and Conditions governing your ticket and attendance at the event.
Frequently Asked Questions
What safety regulations will be in place at Cobb Energy Performing Arts Centre?
The Atlanta Opera continues to monitor government policy changes, Center for Disease Control (CDC) guidelines, government mandates, and public health notices and make changes as necessary or appropriate to ensure the safety of staff, artists, and the public.
The Cobb Energy Performing Arts Centre has installed "MERV-13" Air Filters and will be disinfecting surfaces frequently. At this time, masks are encouraged for all patrons inside the venue.
Will seating be socially-distanced?
No. If you have concerns about seating, please call Guest Services at 404-881-8885.
Am I still able to set up a payment plan for my subscription?
Payment plans for this season are no longer available. Payment plans for the 2024-25 season will be available in the Spring of 2024. If you have any questions, please contact Ticketing Services at 404-881-8885.
Will my tickets be mailed to me?
2023-24 Season tickets have been mailed. If you have not received your tickets, please contact Ticketing Services at 404-881-8885. All other tickets this season are paperless and will be sent to your e-mail address for printing or bringing up on your mobile device. Please also consider downloading the Atlanta Opera app in the Apple or Android stores. Tickets are easily accessed on the app.
When can I buy individual tickets?
When will the theater open for early seating?
The theater will open one hour prior to the performance in order to allow patrons to arrive early and enjoy the pre-performance talk.
What is your food and beverage policy?
If audience members decide to enjoy food and beverage options in designated areas. No food or drink will be permitted in the theater during the performance.
ACT I
Paris, the 1830s. In their Latin Quarter garret, the near-destitute artist Marcello and poet Rodolfo try to keep warm on Christmas Eve by feeding the stove with pages from Rodolfo's latest drama. They are soon joined by their roommates—Colline, a philosopher, and Schaunard, a musician, who brings food, fuel, and funds he has collected from an eccentric student. While they celebrate their unexpected fortune, the landlord, Benoit, comes to collect the rent. After making the older man drunk, they urge him to tell of his flirtations. When he does, they throw him out in mock indignation at his infidelity to his wife. As his friends depart to celebrate at the Café Momus, Rodolfo remains behind to finish an article but promises to join them later. There is another knock at the door—the visitor is Mimì, a pretty neighbor, whose candle has gone out on the stairway. As she enters the room she suddenly feels faint. Rodolfo gives her a sip of wine, then helps her to the door and relights her candle. Mimì realizes she lost her key when she fainted, and as the two search for it, both candles are blown out. Rodolfo finds the key and slips it into his pocket. In the moonlight, he takes Mimì's hand and tells her about his dreams. She recounts her life alone in a lofty garret, embroidering flowers and waiting for the spring. Rodolfo's friends are heard outside, calling him to join them. He responds that he is not alone and will be along shortly. Happy to have found each other, Mimì and Rodolfo leave, arm in arm, for the café.
ACT II
Amid the shouts of street hawkers near the Café Momus, Rodolfo buys Mimì a bonnet and introduces her to his friends. They all sit down and order supper. The toy vendor Parpignol passes by, besieged by children. Marcello's former sweetheart, Musetta, makes a noisy entrance on the arm of the elderly but wealthy Alcindoro. The ensuing tumult reaches its peak when, trying to gain Marcello's attention, she loudly sings the praises of her own popularity. Sending Alcindoro off on a pretext, she finally falls into Marcello's arms. Soldiers march by the café, and as the bohemians fall in behind, the returning Alcindoro is presented with the check.
ACT III
At dawn on the snowy outskirts of Paris, a customs official admits farm women to the city. Guests are heard drinking and singing within a tavern. Mimì arrives, searching for Marcello. When the painter appears, she tells him of her distress over Rodolfo's incessant jealousy. She says she believes it is best that they part. Rodolfo, who has been asleep in the tavern, comes outside. Mimì hides nearby, though Marcello thinks she has left. Rodolfo tells his friend that he wants to separate from Mimì, blaming her flirtatiousness. Pressed for the real reason, he breaks down, saying that her coughing can only grow worse in the poverty they share. Overcome with emotion, Mimì comes forward to say goodbye to her lover. Marcello runs back into the tavern upon hearing Musetta's laughter. While Mimì and Rodolfo recall past happiness, Marcello returns with Musetta, quarreling about her flirting with a customer. They hurl insults at each other and part, but Mimì and Rodolfo decide to remain together until spring.
ACT IV
Months later in the garret, Rodolfo and Marcello, now separated from their girlfriends, reflect on their loneliness. Colline and Schaunard bring a meager meal. To lighten their spirits the four stage a dance, which turns into a mock duel. At the height of the hilarity Musetta bursts in with news that Mimì is outside, too weak to come upstairs. As Rodolfo runs to her aid, Musetta relates how Mimì begged to be taken to Rodolfo to die. She is made as comfortable as possible, while Musetta asks Marcello to sell her earrings for medicine and Colline goes off to pawn his overcoat. Left alone, Mimì and Rodolfo recall their meeting and their first happy days, but she is seized with violent coughing. When the others return, Musetta gives Mimì a muff to warm her hands and prays for her life. Mimì slowly drifts into unconsciousness. Schaunard realizes that she is dead, and Rodolfo is left desperate.
Courtesy of The Metropolitan Opera
A First Timer's Guide
The Opera Experience
Operas on our mainstage are grand theatrical experiences. You can always expect the unexpected, and for our productions to be presented at the highest quality.
Supertitles
Many operas are in a foreign language. Supertitles are similar to subtitles in a film, except they are projected above the stage. These translations will help you follow what's happening on stage.
What to Wear
There is no dress code at The Opera and you will see everything from jeans to evening gowns and formal suits. Most people use it as a chance to enjoy dressing up in their own style.
Arriving in Good Time
If you are late, you will be escorted to the nearest late seating area. At intermission ushers will show you to your seat. Plan ahead to arrive with extra time.
Enhance Your Visit
Pre-Performance Talk
Learn about the history of the opera, the composer, and more from artists and opera aficionados. One hour prior to curtain. Free with your ticket!
Familiarizing Yourself with the Story
Because of the foreign languages, classical music, and often complex plots, you will very likely enjoy the performance better if you spend a few minutes familiarizing yourself with the story and characters in advance. Some people even like to listen to the music in advance and others prefer to let it wash over them during the show and perhaps look it up afterwards.
How is an Opera Staged?
Auditions
Actors first audition for roles up to a year in advance, or for more experienced artists, directors also invite them to play a role.
Rehearsals
Most of the rehearsals are held in our rehearsal hall, and not the actual theatre. The conductor begins orchestra rehearsals about a week and half before opening night. They have four rehearsals with the conductor, and then the singers are added into the mix.
Sets & Costumes
The Atlanta Opera Costume Shop alters the costumes to fit our singers. Sometimes they do have to make costumes if there aren't enough, or if there is nothing that fits, etc. Once the sets are in place, the cast begins rehearsing at the theatre. The Opera production staff works with staff at the theatre to get all of the lighting and technical aspects of the production together.
Sitzprobe & Dress Rehearsal
The orchestra comes together with the singers in a special rehearsal called sitzprobe. There are no costumes during the sitzprobe, this is mainly to hear the voices with the orchestra. There is a piano dress rehearsal, when the singers rehearse in full costume for the first time so they can get used to wearing them. Finally, all of the pieces are put together for two full dress rehearsals leading up to opening night.
Giacomo Puccini (1858-1924)
Puccini emerged into the twentieth century music world as the "King of Verismo," not through the conducting background of Mascagni or through the skilled compositional ability of Giordano, but as a master of theater. Puccini wrote solely for the operatic stage and he understood the dramatic intensity and melodic poignancy of real life subject matter. Critics have sometimes dismissed his work as overly impassioned, melodramatic, and sentimental. The composer himself proclaimed, "The only music I can make is that of small things," although he admired the grander stylistic abilities of Verdi and Wagner. Despite that admiration, Puccini chose to concentrate on life's familiar bittersweet passions and intense emotional storms.
Read More
Puccini was born in Lucca, Italy and descended from a long line of musicians, conductors, and composers. It was assumed he would inherit the talent and interest to continue in his family's chosen craft. At the tender age of six years, upon his father's premature death, he fell heir to the position of choir master and organist at San Martino Church and professor of music at Collegio Ponziano. However, plans to preserve these posts for the young Puccini may as well have been canceled the day he hiked thirteen miles to the city of Pisa to witness a production of Giuseppe Verdi's latest work, Aida. He determined his own future at that moment, falling completely under the spell of opera, never to recover.
A stipend from a wealthy great-uncle and a scholarship from Queen Margherita herself supported Puccini in his education at the music conservatory in Milan. The great composers Antonio Bazzini and Amilcare Ponchielli taught the young musician; Ponchielli eventually encouraging Puccini's participation in a one-act opera competition sponsored by the publishing house of Sonzogno. Friends of Ponchielli even provided the libretto. Unfortunately, Puccini's first opera, La Villi , didn't take the prize. However, the powerful critic/librettist, Arrigo Boito, raised funds for its performance before appreciative audiences at La Scala and Ricordi published the score. The modest success bolstered Puccini's confidence, but provided little compensation. A second opera, Edgar , failed as the result of a poor libretto.
Puccini's persistence was rewarded with the production of Manon Lescaut . Premiered in February 1893 in Turin, the opera proved a resounding triumph. Puccini was suddenly established as a wealthy composer and artistic successor to Maestro Giuseppi Verdi. The two operas that followed, La Bohème  and Tosca, achieved success gradually with Bohème peaking after three productions and Tosca, after five years of presentations throughout Europe.
As Puccini acquired substantial wealth, he took on the persona which accompanied him throughout the rest of his life as the "grand seigneur." He built a reputation as a dedicated game hunter, collector of cars and motor boats, and a great romantic figure. "I am almost always in love!," he declared, and defined himself as "a mighty hunter of wild fowl, operatic librettos and attractive women." His appreciation and compassion for women abounds in the substance of his operatic heroines, their valiant struggles and, most often, melancholy demise. He created these elegant, three-dimensional characters with the material of sweet and haunting melody. The innocent Mimi, embattled Tosca, abandoned Butterfly, embittered Turandot – each one a fascinating study in feminine psychology, each the perfect counterpart to an equally interesting tenor role. Puccini's own stormy relationship with Elvira Gemignani evoked a certain horror in fans and attracted something of a lurid interest from the general public. A married woman, she eloped with the composer and they were not married until some time after her husband's death. Seemingly an uninteresting and strangely unchallenging partner, she is said to have limited Puccini intellectually and emotionally, inexplicably cutting him off from most personal relationships with friends and other artists.
Eventually, she embroiled the household in scandal, hounding a young maid unmercifully with accusations of a liaison with her husband. The girl committed suicide and Elvira was jailed for five months. The Puccinis separated, then reconciled, but their relationship was forever damaged. Puccini fought hard to keep his difficult private life private, against impossible odds. "What a subject for an opera!," one social columnist exclaimed. During this tragic episode, despite his obvious emotional turmoil, the composer completed the opera La Fanciulla del West , which met with immediate acclaim.
In general, Puccini seems to have lived in artistic isolation. Even a productive relationship with Arturo Toscanini blew hot and cold. In one comic exchange, Puccini forgot he and Toscanini were currently estranged and sent a Christmas pannetone. Realizing the error, Puccini wired Toscanini with an explanation:
PANNETONE SENT BY MISTAKE, PUCCINI.
Toscanini immediately replied:
PANNETONE EATEN BY MISTAKE, TOSCANINI.
It was Toscanini who conducted the famous opening night of Madama Butterfly , which ran in its original form for that one performance only. After serious reworking, including changing the basic framework from two acts to three and replacing some objectionable arias with more melodic ones, Butterfly triumphed in a new opening under the baton of Arturo Toscanini.
In the single decade before his death, Puccini completed La Rondine , and the trilogy of Il Tabarro , Suor Angelica andGianni Schicchi . He was in the process of finishing Turandot , the opera he considered his crowning achievement, when a persistent throat ailment was diagnosed as cancer. He died a few days after surgery and completion of the work was left to colleague, Franco Alfano. Shortly before his death, Puccini wrote that the music audience had lost its taste for melody and tolerated music devoid of logic and sensibility. He predicted "the end of opera" and, in fact, Turandot , was the last opera to rank as an internationally accepted standard repertory piece. No one since Puccini has enjoyed such a following.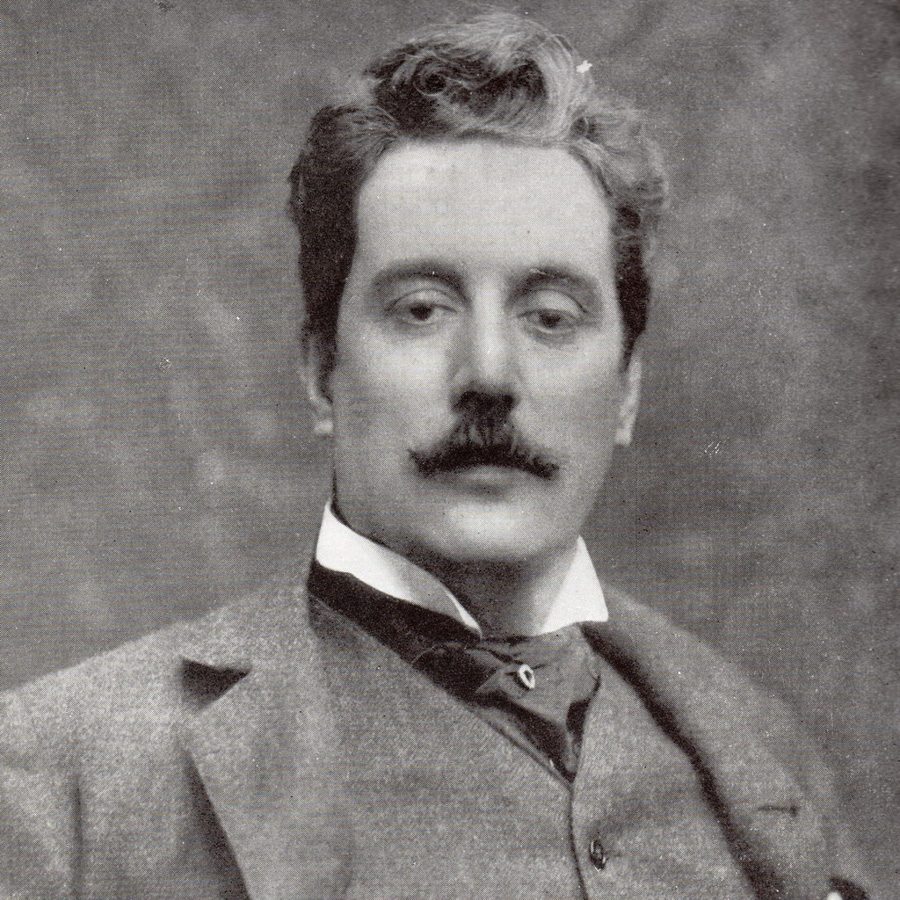 About the photographer
Cig Harvey is a visual artist based in Maine, whose practice seeks to find the magical in everyday life. Rich in implied narrative, Harvey's work is deeply rooted in the natural environment, and offers explorations of belonging and familial relationships.
She is the author of three sold-out books, "You Look At Me Like An Emergency" (2012), "Gardening at Night" (2015), and "You an Orchestra You a Bomb" (2017).
She is represented by Jackson Fine Art in Atlanta, Robert Mann Gallery in New York, and Huxley-Parlour in London.
In 2018 Cig was named the 2018 Prix Virginia Laureate, an international photography award. In 2019 she had her second solo museum show, "Eating Flowers: Sensations of Cig Harvey," at the Oquinquit Museum of American Art.