Cast
Yasko Sato
Cio-Cio-San
Katharine Goeldner
Suzuki
Gianluca Terranova
Pinkerton
Michael Chioldi
Sharpless
Creative
Carlo Montanaro
Conductor
Tomer Zvulun
Director
Erhard Rom
Scenic & Projections Designer
Robert Wierzel
Lighting Designer
Allen Charles Klein
Costume Designer
Music: Giacomo Puccini
Libretto: Luigi Illica and Giuseppe Giacosa
Premiere Date: Feb 17, 1904, Teatro alla Scala, Milan
Cultures collide with an American naval officer, stationed in Nagasaki, decides to take a Japanese wife. A delicate bride, Cio-Cio-San–fifteen years old and in love–dreams of her new life with the handsome young officer. Renouncing her culture and her family to become a proper American wife, she settles into his home overlooking Nagasaki Harbor, and waits for his ship to return. What could possibly go wrong?
A co-production of The Atlanta Opera and the Castleton Festival
Performed in Italian with English supertitles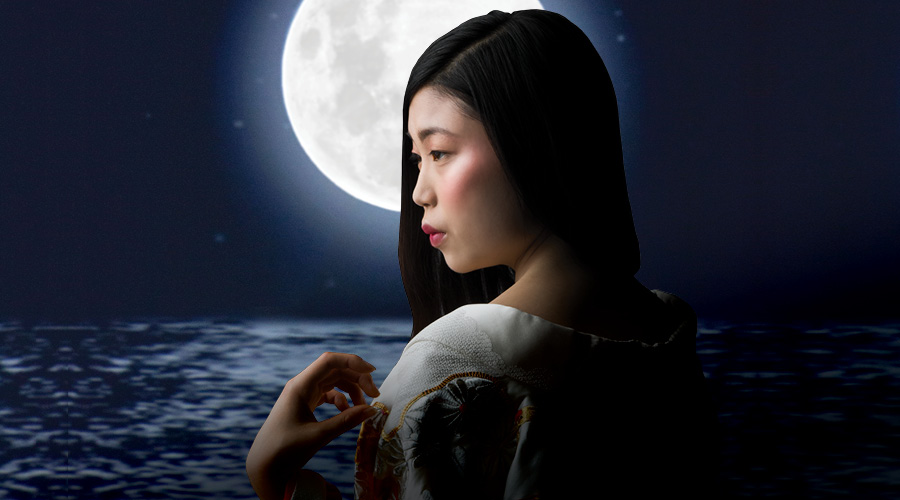 Choose a date to buy tickets

Thursday, April 30: Teachers with students may attend the final dress rehearsal for FREE
Available soon
Friday, May 8: Young professionals enjoy a pre-show cocktail hour + ticket to the show
Get Tickets >

All Performances: Students with ID may purchase discount tickets two hours in advance at the Cobb Energy Centre
$25 – 35 per seat
Listen to Madama Butterfly
ACT I
At the turn of the century, on the outskirts of the harbor town of Nagasaki, U.S. Navy Lieutenant Benjamin Franklin Pinkerton inspects the house which he has leased and is soon to occupy with his Japanese bride, Cio-Cio-San, known as Madama Butterfly. Goro, the marriage broker, has arranged both the match and the house with a 999-year contract cancelable at a month's notice. Presently, Sharpless, the United States Consul arrives, and Pinkerton shares with him his carefree philosophy of a sailor and the beautiful Japanese girl who has captivated him. Sharpless tries to persuade him that there is danger in this convenient arrangement; the girl may not regard her vows so lightly. The Lieutenant laughs at such apprehension and proposes a toast to America and the American girl who will someday be his "real" wife.
The hour for the wedding ceremony approaches. Butterfly, accompanied by her friends, arrives joyously singing of her wedding. She tells Pinkerton that since the death of her father she has had to earn her living as a geisha. Her relatives noisily bustle in, commenting on the bridegroom. In a quiet moment, Cio-Cio-San shows Pinkerton her few earthly treasures and tells him that she has secretly renounced her traditional faith in favor of Christianity. The Imperial Commissioner performs the brief ceremony, and the guests toast the couple when, suddenly Cio-Cio-San's uncle, the Bonze, bursts in shouting. A Buddhist priest, he curses her for renouncing her ancestor's religion. The relatives instantly turn on the young bride. When Pinkerton angrily orders all the guests away, Butterfly is left weeping. Pinkerton consoles her with tender words, and as night falls, the lovers share a moonlit duet.
Read more
ACT II
Three years later, with a gaze fixed upon the horizon, Cio-Cio-San patiently awaits her husband's return. Beside her, Suzuki prays to an image of Buddha, imploring the gods for aid. The money Pinkerton left is now almost gone. Butterfly bids her maid to have faith. One day, Pinkerton's ship will appear in the harbor and he will again embrace his beloved wife.
Soon Sharpless enters with a letter from the Lieutenant and tries several times unsuccessfully to explain the reason for his visit. The letter tells of Pinkerton's marriage to an American girl. But before he can break the news to Butterfly, Goro interrupts, bringing with him a noble suitor, the wealthy Prince Yamadori. Cio-Cio-San greets the prince with dignity but firmly refuses his offer of marriage, insisting that her American husband has not deserted her. Sharpless again attempts to read the letter and gently advises the girl to accept the prince. He asks her what she would do if Pinkerton never returned. Cio-Cio-San proudly carries forth her young son, "Sorrow." As soon as Pinkerton knows of his son, she insists, he will return to them, and that day, "Joy" will become the child's name. If her husband does not come back, she says she would rather die than return to her former life. Utterly defeated, but moved by Butterfly's devotion, Sharpless quickly exits.
A cannon roars from the harbor. Seizing a spyglass, Butterfly discovers that Pinkerton's ship, the Abraham Lincoln, is coming into port. Deliriously happy, she orders Suzuki to help her strew the house with blossoms. As evening falls, Cio-Cio-San dons her wedding gown and with her maid and her son, she prepares to keep vigil throughout the long night.
ACT III
The pale light of dawn finds Suzuki and the baby asleep. Butterfly still stands watching and waiting. Suzuki awakens with the sunshine and insists that Cio-Cio-San rest. Humming a lullaby, the young mother carries her boy to another room. Before long, Sharpless, Pinkerton and Kate, his new wife, approach the house. Suzuki almost at once realizes who the strange woman is. Overcome with despair, she reluctantly agrees to aid in breaking the news to her mistress. Pinkerton, now surrounded by evidence of his fragile Butterfly's unwavering faith and devotion, bids an anguished farewell to the scene of his former happiness. He then rushes away leaving the consul to arrange things as best he can. Cio-Cio-San hurries in expecting to find her husband, and instead finds Kate. She instantly guesses the truth and with touching dignity, Butterfly wishes "the real American wife" happiness. She asks Kate to tell Pinkerton that he may have his son if he will return for him in half an hour. Kate sadly departs with Sharpless.
Butterfly orders Suzuki and the child away. She pulls from its sheath the dagger with which her father committed suicide. She reads aloud its inscription, "To die with honor when one no longer can live with honor." As she raises the blade to her throat, Suzuki pushes the boy into the room. Cio-Cio-San drops the knife and embraces her child, passionately imploring him to look well upon his mother's face. After finally sending him off to play, she takes her father's dagger and stabs herself. As Butterfly dies, Pinkerton's voice is heard crying out her name.
Courtesy of Boston Lyric Opera

Cio-Cio-San
A young Japanese girl who marries Pinkerton
Soprano Yasko Sato makes her Atlanta Opera debut as Cio-Cio San, a role she has performed at numerous companies, including Teatro Regio di Parma, Teatro dell'Opera di Firenze, Seattle Opera, Trapani Festival, and Seattle Opera, to name a few.
Suzuki
Maid to Cio-Cio San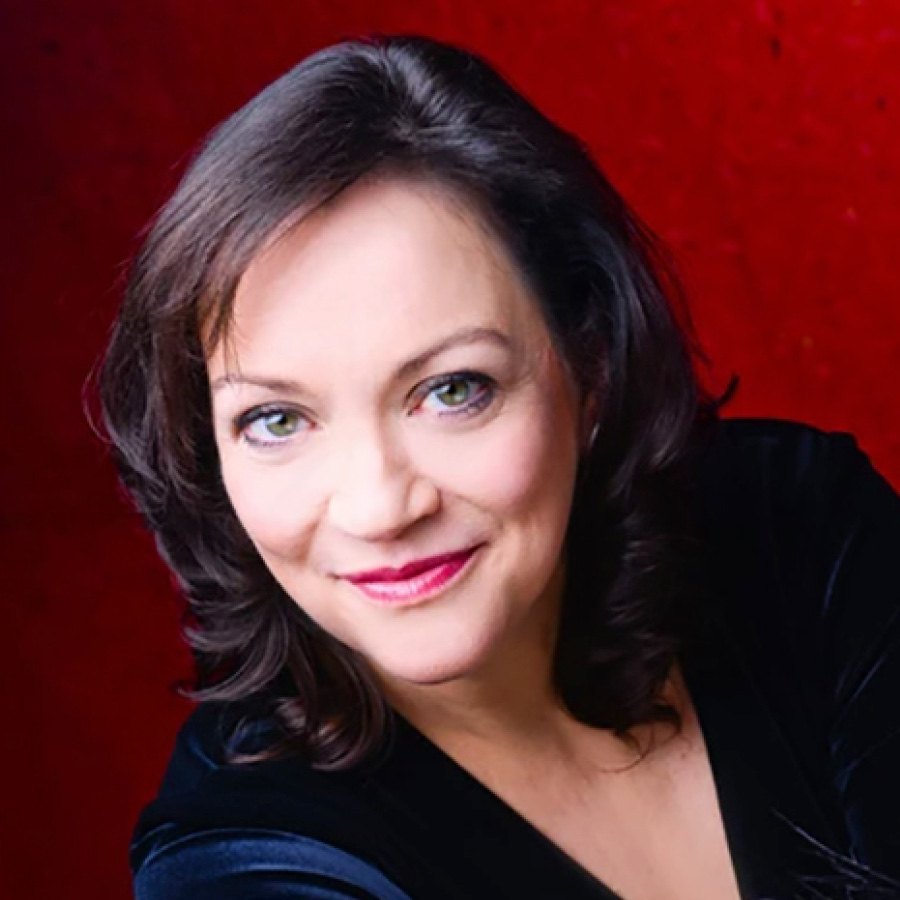 Opera News calls her "a natural actress…with thrilling, laser-like focus" and "luminous tone." Opera magazine praises her "stunningly rich mezzo."
Pinkerton
Lieutenant in the United States Navy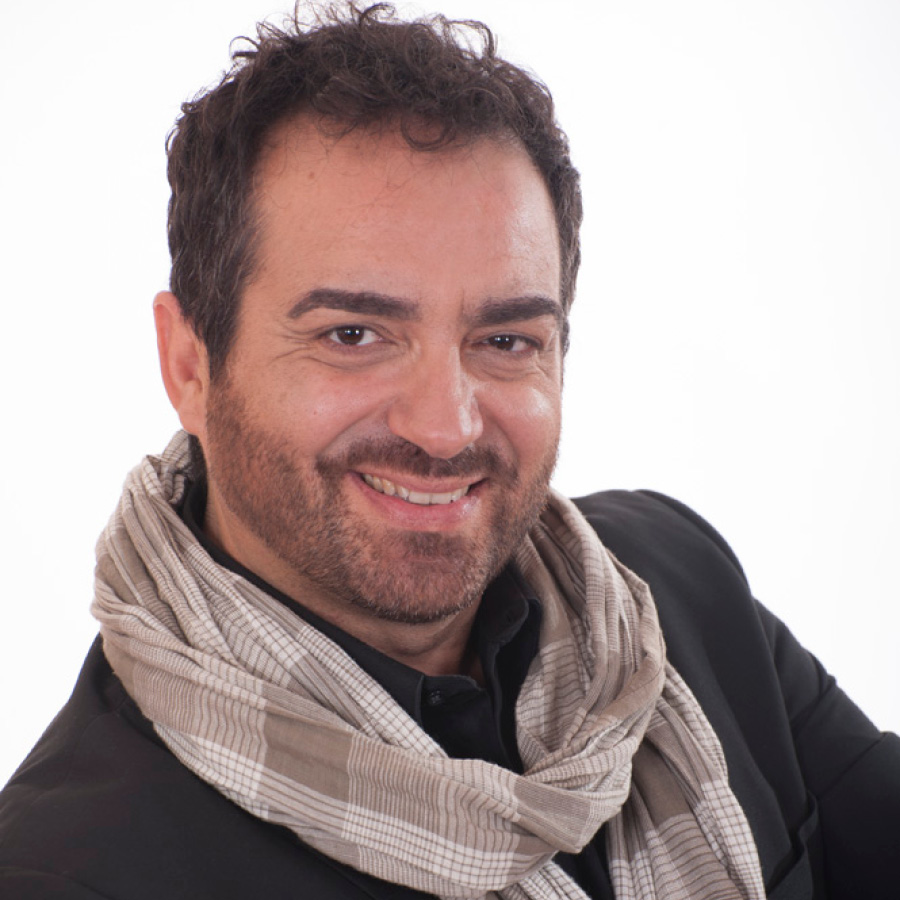 Internationally acclaimed tenor Gianluca Terranova, who made his Atlanta Opera debut in La bohème, returns to sing the role of Pinkterton.
Sharpless
United States consul at Nagasaki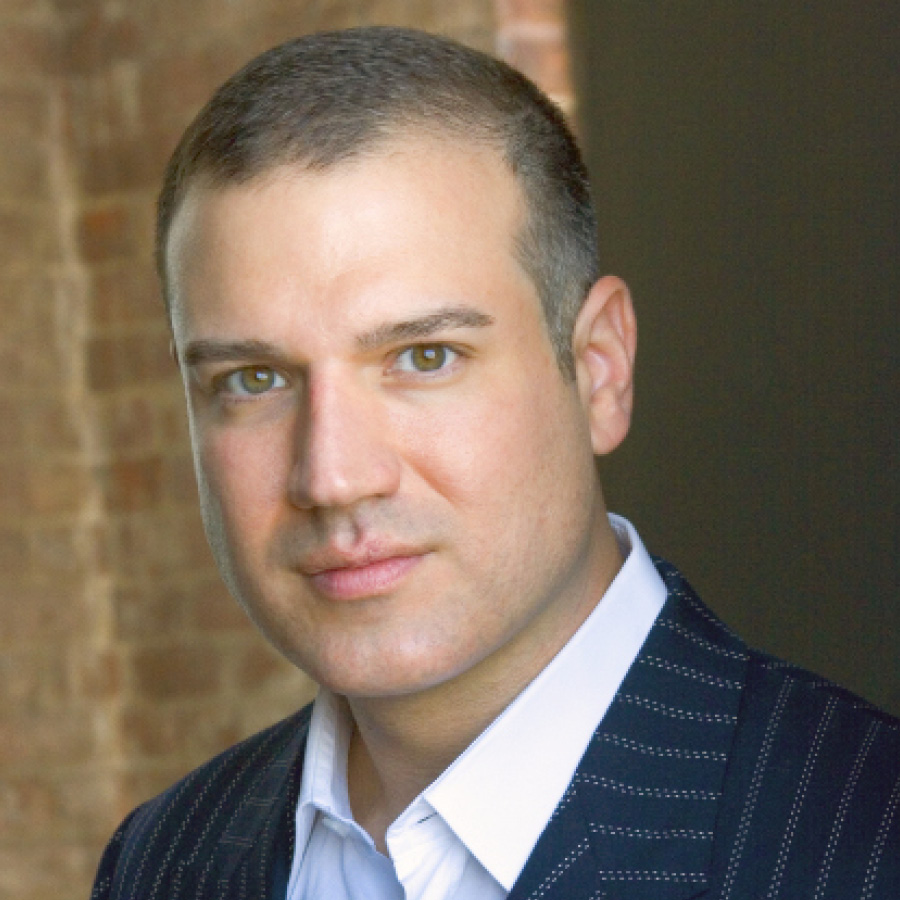 Praised for his "warm, rich tone" (Opera News), baritone Michael Chioldi has received unanimous acclaim from critics and audiences around the world for his portrayals of the dramatic baritone roles. He makes his Atlanta Opera debut as Sharpless.
Newbie Guide
The Opera Experience
Operas on our mainstage are grand theatrical experiences. You can always expect the unexpected, and for our productions to be presented at the highest quality.
Supertitles
Many operas are in a foreign language. Supertitles are similar to subtitles in a film, except they are projected above the stage. These translations will help you follow what's happening on stage.
What to Wear
There is no dress code at The Opera and you will see everything from jeans to evening gowns and formal suits. Most people use it as a chance to enjoy dressing up in their own style.
Arriving in Good Time
If you are late, you will be escorted to the nearest late seating area. At intermission ushers will show you to your seat. Plan ahead to arrive with extra time.
Enhance Your Visit
Mangia!
Our elegant three course dining at the Cobb Energy Center is seated on the mezzanine before every performance. Please make reservations 5 business days prior to the performance.
Pre-Performance Talk
Learn about the history of the opera and the composer with board member and opera aficionado, Carter Joseph. One hour prior to curtain. Free with your ticket!
Familiarizing Yourself with the Story
Because of the foreign languages, classical music, and often complex plots, you will very likely enjoy the performance better if you spend a few minutes familiarizing yourself with the story and characters in advance. Some people even like to listen to the music in advance and others prefer to let it wash over them during the show and perhaps look it up afterwards.
How is an Opera Staged?
Auditions
Actors first audition for roles up to a year in advance, or for more experienced artists, directors also invite them to play a role.
Rehearsals
Most of the rehearsals are held in our rehearsal hall, and not the actual theatre. The conductor begins orchestra rehearsals about a week and half before opening night. They have four rehearsals with the conductor, and then the singers are added into the mix.
Sets & Costumes
The Atlanta Opera Costume Shop alters the costumes to fit our singers. Sometimes they do have to make costumes if there aren't enough, or if there is nothing that fits, etc. Once the sets are in place, the cast begins rehearsing at the theatre. The Opera production staff works with staff at the theatre to get all of the lighting and technical aspects of the production together.
Sitzprobe & Dress Rehearsal
The orchestra comes together with the singers in a special rehearsal called sitzprobe. There are no costumes during the sitzprobe, this is mainly to hear the voices with the orchestra. There is a piano dress rehearsal, when the singers rehearse in full costume for the first time so they can get used to wearing them. Finally, all of the pieces are put together for two full dress rehearsals leading up to opening night.
Giacomo Puccini (1858-1924)
Giacomo Puccini (Giacomo Antonio Domenico Michele Secondo Maria Puccini) was born on December 22, 1858 in Lucca, Italy. He was one of the greatest exponents of operatic realism, who virtually brought the history of Italian opera to an end. His mature operas included La Bohème (1896), Tosca (1900), Madama Butterfly (1904), and Turandot (left incomplete).
Puccini was the last descendant of a family that for two centuries had provided the musical directors of the Cathedral of San Martino in Lucca. Puccini initially dedicated himself to music, therefore, not as a personal vocation but as a family profession. He was orphaned at the age of five by the death of his father, and the municipality of Lucca supported the family with a small pension and kept the position of cathedral organist open for Giacomo until he came of age. A performance of Giuseppe Verdi's Aida, which he saw in Pisa in 1876, convinced him that his true vocation was opera. In the autumn of 1880 he went to study at the Milan Conservatory, where his principal teachers were Antonio Bazzini, a famous violinist and composer of chamber music, and Amilcare Ponchielli.
Read More
After the death of his mother, Puccini fled from Lucca with a married woman, Elvira Gemignani. Finding in their passion the courage to defy the truly enormous scandal generated by their illegal union, they lived at first in Monza, near Milan, where a son, Antonio, was born. In 1890 they moved to Milan, and in 1891 to Torre del Lago, a fishing village on Lake Massaciuccoli in Tuscany.
Puccini returned from Bayreuth with the plan for Manon Lescaut, based, like the Manon of the French composer Jules Massenet, on the celebrated 18th-century novel by the Abbé Prévost. Beginning with this opera, Puccini carefully selected the subjects for his operas and spent considerable time on the preparation of the librettos. The psychology of the heroine in Manon Lescaut, as in succeeding works, dominates the dramatic nature of Puccini's operas. Puccini, in sympathy with his public, was writing to move them so as to assure his success. The score of Manon Lescaut, dramatically alive, prefigures the operatic refinements achieved in his mature operas: La Bohème, Tosca, Madama Butterfly, and La fanciulla del west (1910; The Girl of the Golden West). These four mature works also tell a moving love story, one that centers entirely on the feminine protagonist and ends in a tragic resolution.
The premiere of La fanciulla del west took place at the Metropolitan Opera in New York City on December 10, 1910, with Arturo Toscanini conducting. It was a great triumph, and with it Puccini reached the end of his mature period. He admitted "writing an opera is difficult." For one who had been the typical operatic representative of the turn of the century, he felt the new century advancing ruthlessly with problems no longer his own. He did not understand contemporary events, such as World War I. In 1917 at Monte-Carlo in Monaco, Puccini's opera La rondine was first performed and then was quickly forgotten.
His last opera, based on the fable of Turandot as told in the play Turandot by the 18th-century Italian dramatist Carlo Gozzi, is the only Italian opera in the Impressionistic style. Puccini did not complete Turandot, unable to write a final grand duet on the triumphant love between Turandot and Calaf. Suffering from cancer of the throat, he was ordered to Brussels for surgery, and a few days afterward he died with the incomplete score of Turandot in his hands.
Turandot was performed posthumously at La Scala on April 25, 1926, and Arturo Toscanini, who conducted the performance, concluded the opera at the point Puccini had reached before dying. Two final scenes were completed by Franco Alfano from Puccini's sketches.
Solemn funeral services were held for Puccini at La Scala in Milan, and his body was taken to Torre del Lago, which became the Puccini Pantheon. Shortly afterward, Elvira and Antonio were also buried there. The Puccini house became a museum and an archive.
The main feature of Puccini's musicodramatic style is his ability to identify himself with his subject; each opera has its distinctive ambiance. With an unfailing instinct for balanced dramatic structure, Puccini knew that an opera is not all action, movement, and conflict; it must also contain moments of repose, contemplation, and lyricism. For such moments he invented an original type of melody, passionate and radiant, yet marked by an underlying morbidity; examples are the "farewell" and "death" arias that also reflect the persistent melancholy from which he suffered in his personal life.
Puccini's conception of diatonic melody is rooted in the tradition of 19th-century Italian opera, but his harmonic and orchestral style indicate that he was also aware of contemporary developments, notably the work of the Impressionists and of Stravinsky. Though he allowed the orchestra a more active role, he upheld the traditional vocal style of Italian opera, in which the singers carry the burden of the music. In many ways a typical fin de siècle artist, Puccini nevertheless can be ranked as the greatest exponent of operatic realism.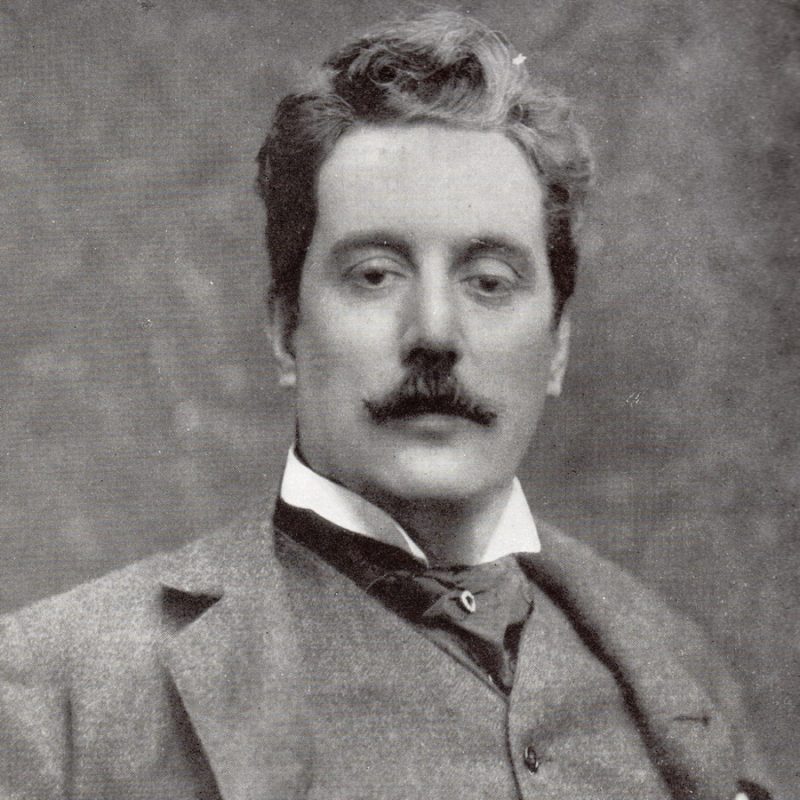 Carlo Montanaro
Since 2001, Carlo Montanaro has conducted opera and concerts in major venues including Teatro dell'Opera in Rome, Teatro Massimo in Palermo, Fondazione Arena in Verona, Deutsche Oper Berlin, Teatro Comunale in Florence, Fondazione Arturo Toscanini in Parma and Teatro Verdi in Trieste (a collaboration which led to a Japanese tour with the Orchestra).
Highlights in recent seasons include the debut at Opéra de Monte-Carlo (Tosca), at Korean National Opera (Tosca and La Bohème), at Sydney Opera House (La Bohème and Lucia di Lammermoor) and at San Francisco Opera (Carmen andLa Bohème), followed by Rigoletto at Warsaw Opera, Maria Stuarda and Madama Butterfly in Seattle, a new production of Rigoletto in Frankfurt, La traviata at Dallas Opera.
Mo. Montanaro was the Music Director at Teatr Wielki in Warsaw from 2011 to 2014. He was discovered by Zubin Mehta, who recommanded him to the Hochschule für Musik in Vienna, where he improved his skills under Leopold Hager, Erwin Acél and Yugi Yuasa for three years.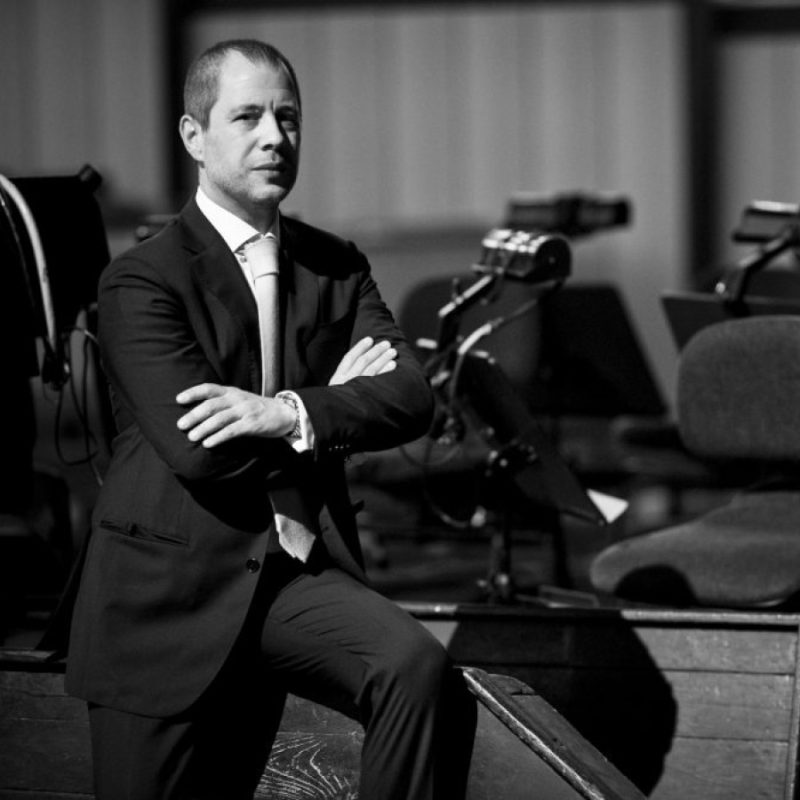 Tomer Zvulun
General and Artistic Director of The Atlanta Opera since 2013, Israeli born Tomer Zvulun is also one of leading stage director of his generation, earning consistent praise for his creative vision and innovative interpretations. His work has been presented by prestigious opera houses in Europe, South and Central America, Israel and the US, including The Metropolitan Opera, Washington National Opera, Seattle Opera, Houston Grand Opera, Dallas, San Diego, Boston, Pittsburgh, Minnesota, Montreal, Buenos Aires, Israeli Opera, and the festivals of Wexford, Glimmerglass and Wolf Trap, as well as leading educational institutes and universities such as The Juilliard School, Indiana University, and Boston University.
Tomer spent seven seasons on the directing staff of the Metropolitan Opera where he directed revivals of Carmen and Tosca and was involved with more than a dozen new productions. He is a frequent guest director in companies such as Seattle Opera (Semele, La Bohème, Eugene Onegin, Lucia di Lammermoor), Dallas Opera (Die Fledermaus, La Bohème), Houston (Flying Dutchman, Rigoletto), Wexford Festival (Silent Night, Dinner at Eight), Cincinnati Opera (Magic Flute, Don Giovanni, Flying Dutchman), Wolf Trap (Falstaff, Don Giovanni), Israeli Opera (Dead Man Walking, Giulio Cesare) among others. His European premiere of Silent Night at the Wexford Festival received two Irish Times Awards and traveled from Ireland to Washington National Opera, The Glimmerglass Festival and the opera companies of Atlanta, Austin and Salt Lake City.
Read More
Zvulun directed over 15 new productions in his home company in Atlanta, including Dead Man Walking, Flying Dutchman, Soldier Songs, Silent Night, Maria de Buenos Aires, La Boheme, Madama Butterfly, Lucia di Lammermoor, Magic Flute, and Eugene Onegin to name but a few. During Tomer's tenure, the company's fundraising has tripled, resulting in twice the number of productions presented annually. His focus on innovation has garnered national attention and resulted in a Harvard Business School case study chronicling The Atlanta Opera's turnaround, an International Opera Awards nomination, an ArtsATL Luminary Award, and an invitation to deliver a TEDx Talk about innovation in opera.
His upcoming projects include a new Rigoletto in Houston; a new Salome in Atlanta and Kansas City; revivals of his acclaimed production of Eugene Onegin in Montreal, Seattle and Palm Beach; Silent Night at Utah Opera; and Madama Butterfly and Glory Denied in Atlanta. He is currently working on developing a world premiere based on Anne Frank's Diary and Sensorium Ex, a world premiere based on a story about artificial intelligence.
Tomer's recent shows have traveled across continents, receiving critical acclaim for their striking visuals and cinematic quality. Some of them included The Flying Dutchman (Houston, Cincinnati, Atlanta), Dinner at Eight (Wexford Festival, Minnesota Opera), Eugene Onegin (Seattle, Atlanta, Detroit, Kansas City), Lucia di Lammermoor (Seattle, Atlanta, Cleveland) Silent Night (Wexford, Atlanta, Glimmerglass, Washington, Austin), Soldier Songs (Atlanta, San Diego), Dead Man Walking (New Orleans, Atlanta), La Bohème (Seattle, Pittsburgh, Cleveland, Atlanta, Dallas), Lucrezia Borgia (Buenos Aires), Gianni Schicchi (Juilliard, IVAI Tel Aviv), L'heaure Espagnole (Juilliard), Magic Flute (Cincinnati, Atlanta, Indiana University), Don Giovanni (Wolf Trap, Cincinnati), Die Fledermaus (Dallas, Kansas City), Falstaff (Wolf Trap, Des Moines), Rigoletto (Boston, Atlanta, Omaha, Charlotte), Madama Butterfly (Atlanta, Castleton Festival, New Orleans), Tosca (National Theatre Panama, Atlanta) and Semele (Seattle).
Tomer Zvulun was born and raised in Israel, attended the open University in Tel Aviv and Harvard Business School and makes his home in Atlanta.