Cast
Reginald Smith Jr.
Tonio
Richard Trey Smagur
Canio
Talise Trevigne
Nedda
Joseph Lattanzi
Silvio
Megan Marino
Beppe
Creative
Rolando Salazar
Conductor
Tomer Zvulun
Stage Director
Julia Noulin-Merat
Set Designer
Joanna Schmink
Costume Designer
Ben Rawson
Lighting Designer
Composer: Ruggero Leoncavallo
Librettist: Ruggero Leoncavallo
Premiere Date: May 21, 1892, Teatro Dal Verme, Milan
The show must go on.
The circus performers in Pagliacci grapple with tragedy and question boldly whether they must perform despite heartbreak and ruin.
In The Atlanta Opera's completely new fall production of Leoncavallo's verismo classic, audiences enter a dystopian world where artists question their ability to perform, distance separates loved ones, and a play-within-a-play exposes a great betrayal.
Does art imitate life?  Or does life imitate art?
Performed in Italian with English supertitles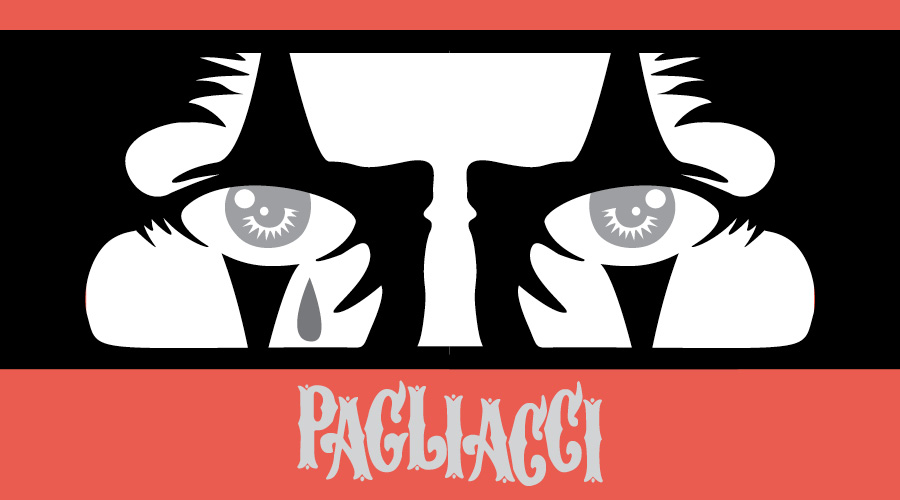 part of the 2020-21 Molly Blank Big Tent Series
support provided by Gramma Fisher Foundation – Howard Hunter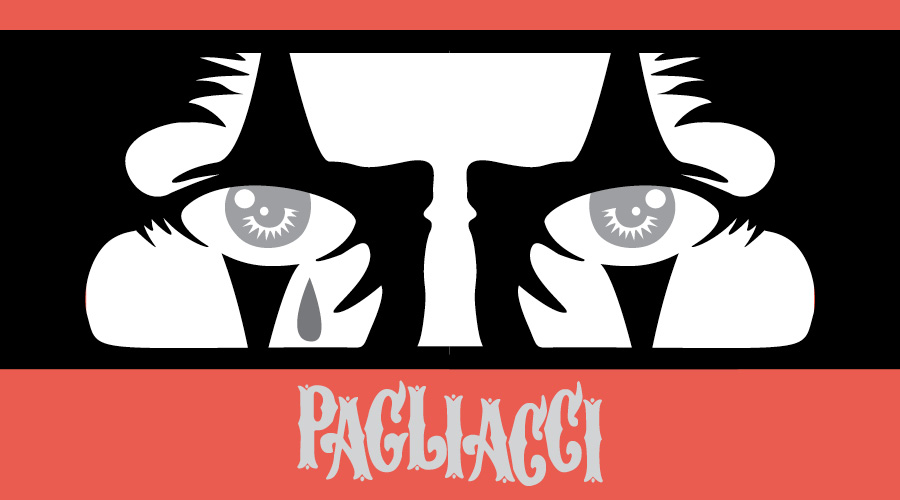 part pf the 2020-21 Molly Blank Big Tent Series
support provided by Gramma Fisher Foundation – Howard Hunter
Cast
Reginald Smith Jr.
Tonio
Richard Trey Smagur
Canio
Talise Trevigne
Nedda
Joseph Lattanzi
Silvio
Megan Marino
Beppe
Creative
Rolando Salazar
Conductor
Tomer Zvulun
Stage Director
Julia Noulin-Merat
Set Designer
Joanna Schmink
Costume Designer
Ben Rawson
Lighting Designer
Composer: Ruggero Leoncavallo
Librettist: Ruggero Leoncavallo
Premiere Date: May 21, 1892, Teatro Dal Verme, Milan
The show must go on.
The circus performers in Pagliacci grapple with tragedy and question boldly whether they must perform despite heartbreak and ruin.
In The Atlanta Opera's completely new fall production of Leoncavallo's verismo classic, audiences enter a dystopian world where artists question their ability to perform, distance separates loved ones, and a play-within-a-play exposes a great betrayal.
Does art imitate life?  Or does life imitate art?
Performed in Italian with English supertitles
Costume sketches by Joanna Schmink
Prologue
Before the performance begins, Tonio addresses the audience directly: Look beyond the costumes and makeup — the drama you are about to experience is a tale of truth, both in the ecstasy of love and the brutality of rage.
Read More
Act I
A traveling troupe of actors is heartily welcomed by the villagers. Canio encourages them to attend their show that evening, and villagers invite the players for a drink. Tonio lingers and is jibed as a result — he is really staying behind to woo Nedda, as in the vcommedia dell'arte play they will soon act out. Canio adopts a serious tone. Perhaps on the stage, Pagliaccio might resign himself to his fate if he were to discover Columbine with another man, but if Canio were to catch his wife in an indiscretion, the outcome would be very different.
Left alone, Nedda carefully ponders Canio's words. It is as if he could read her very thoughts — indeed she longs for freedom and has taken on a lover, Silvio. Nedda is surprised by the sudden appearance of Tonio, who quickly confesses his secret desire for her. She cruelly repels his advances, equating him with the half-witted commedia character he plays.
Tonio exits in a fury and in comes Silvio, overflowing with affection and concern. The troupe shall soon be off, and he will no longer be able to hold Nedda in his arms. He encourages her to run away with him that very evening, after the play has concluded. Nedda hesitates — but only for a moment — then agrees to the plan. Tonio has led Canio back to witness the secret tryst from a distance. Silvio disappears unrecognized, but Canio has heard enough to berate his wife, demanding to know the name of her secret lover and punctuating his threats with the blade of a knife.
Beppe happens upon the scene in time to break off Canio's attack. He demands that everyone steady their emotions as the show is about to begin. Canio laments his situation — he must put on the costume of Pagliaccio and make people laugh while inside he is ripped apart.
Act II
The villagers gather excitedly for the evening's entertainment. The curtain rises with the four players in character: Nedda as Columbine, Beppe as Harlequin, Canio as Pagliaccio and Tonio as Taddeo, prepared to act out the classic tale of the cuckolded husband. Assured by the servant Taddeo that Pagliaccio is away, Columbine awaits the appearance of her true love, Harlequin. Taddeo takes this moment to pour out his true feelings to her, but she heartlessly brushes him off and as soon as Harlequin arrives, Taddeo is ordered away. The lovers dine together and agree to drug Pagliaccio so that they can be together. They are interrupted by Taddeo, who warns that Pagliaccio is making an unexpected return. Harlequin rushes out, and Columbine/Nedda's parting words mimic exactly what she had said to Silvio earlier: "Till tonight, and I shall be yours forever."
Pagliaccio observes the half-eaten meals and Columbine's guilty demeanor. He demands to know her lover's name, slipping out of his portrayal of Pagliaccio and into the reality of Canio's world. Nedda is at first carefree, then defiant — if deemed unworthy, she demands to be set free. Again the lines between fantasy and reality are blurred, and blinded by rage over her constant denials, Canio stabs Nedda in cold blood. In her cry for help she blurts out Silvio's name, but as he rushes to her side, Canio murders him as well. As in the Prologue, Tonio again addresses the audience with the final line — the comedy is over.
Courtesy of The Minnesota Opera
Tonio
The fool
Taddeo – Colombina's servant
A "passionate performer" (New York Times) with an "electric and "thrillingly dramatic" voice that is "one of the most exciting baritone sounds to come along in years" (Opera News).
Canio
Troup leader
Pagliaccio – Colombina's husband
Noted for his "attractive lyric tenor" and "vivid presence" and a winner of the 2017 Metropolitan Opera National Council Auditions.
Nedda
Cano's wife, in love with Silvio
Colombina – Pagliaccio's wife, in love with Arlecchino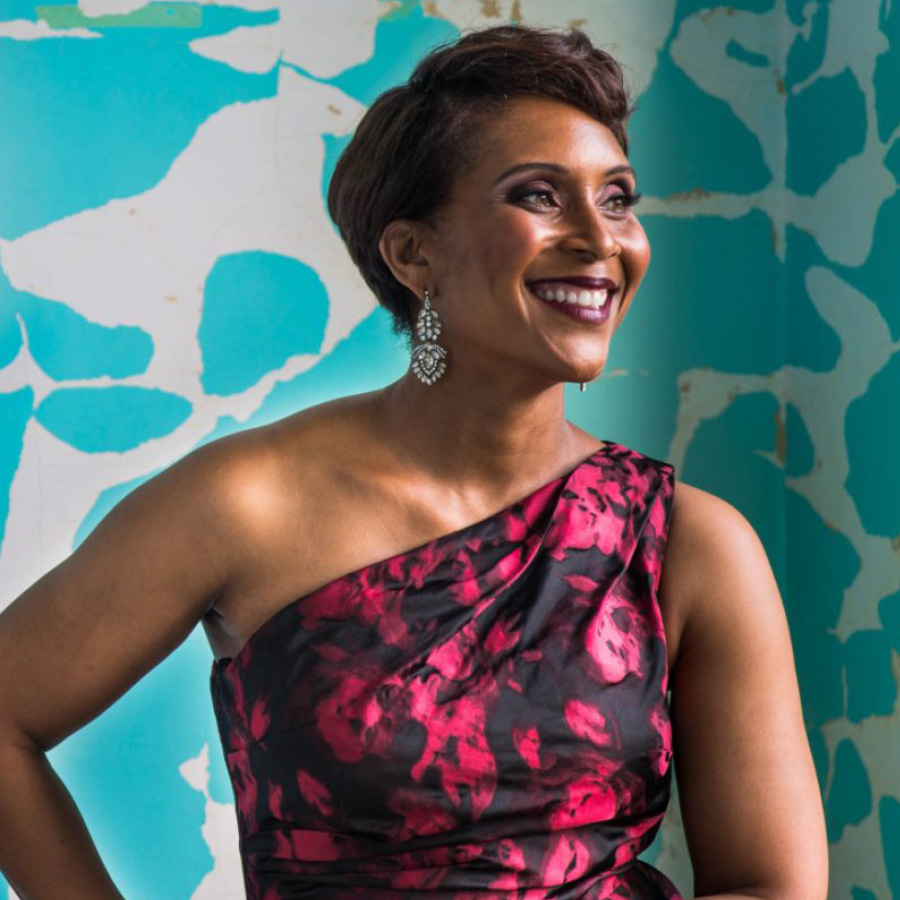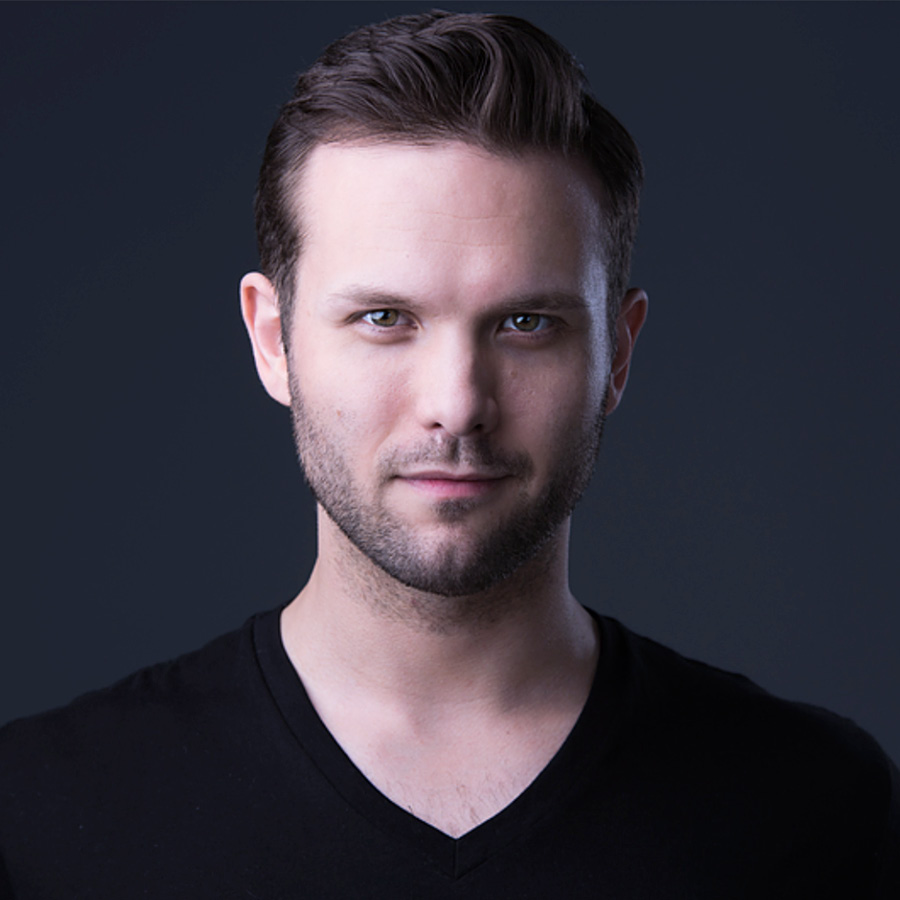 "… confident, handsome presence, and a resonant baritone suggesting wells of feeling that the character might prefer to leave untapped." [Opera News]
Beppe
Actor
Arlecchino – Colombina's lover
She is a genre-adventurous, "gifted actress with a strong, appealing voice graced by a rich lower register" [Opera News].
Top Things to Know
What to Expect
Your safety is our top priority
This outdoor experience was designed in consultation with leading experts in the fields of epidemiology, public health, workplace/industrial hygiene, and infectious diseases.
The Atlanta Opera will continue to monitor government policy changes, Centers for Disease Control (CDC) guidelines, government mandates, and public health notices and make changes as necessary or appropriate to ensure the safety of patrons, artists, and staff.
Social Distancing
Tickets are sold as "pods" that can accommodate up to four people in one party. All pods will be safely distanced from each other under the Big Tent.
Stanchions, signage, and barriers will be used throughout the venue to ennsure social distancing is maintained for all audience members.
Shortened Performances
In order to limit exposure, all performances of Pagliacci and The Kaiser of Atlantis are only 60-70 minutes in length.
Face Coverings
Everyone will be required to wear a face covering at all times, both inside and outside the tent for the duration of the performance(s). Click here for mask safety recommendations from the Centers for Disease Control (CDC).
Health Screenings
Patrons will be required to take a Health Screening Questionnaire either before arriving or on site. Temperature checks will also be conducted prior to entry.
Reduced Contact
Ticket scanning, temperature checks, and safety screenings will be contactless and staff will be equipped with masks, face shields, and gloves to keep you safe.
Enhanced Cleaning
Hand washing and sanitizing stations will be dispersed throughout the outdoor venue and personal hand sanitizers will be available at each pod. Seats, tables, bathrooms, and every check-in stations will be fully sanitized prior to and following each performance.
Frequently Asked Questions
We're here to help
We've compiled a list of frequently asked questions that will help you navigate through this new experience. If you don't see an answer to your question, please contact us at info@atlantaopera.org and we'll be happy to assist you!
Location
The Big Tent at Oglethorpe University
Pagliacci and The Kaiser of Atlantis will be presented in large, ventilated, open-sided tent. The tent is located on Anderson Field at Oglethorpe University's Hermance Stadium.
Ruggiero Leoncavallo (1857-1919)
Italian composer Ruggero Leoncavallo was born in Naples on April 23, 1857. Though it was not performed publicly until some time later, Leoncavallo completed his first opera Chatterton in 1876, before his twentieth birthday. Not long after, Leoncavallo fell on hard times and became a café pianist and sometime teacher in Paris, London, and Egypt. The famous baritone Victor Maurel introduced him to Ricordi, the leading music publisher in Milan, beginning a tumultuous relationship. Heavily influenced by Wagner, Leoncavallo conceived of a three-part Italian answer to the Ring cycle.
Read More
Only the first part, I Medici, was completed. Though technically proficient, it met with little success and caused ongoing problems with Ricordi. Leoncavallo either did not want to or could not finish the triology. Soon thereafter, Leoncavallo realized the potential of realism in opera and began composing what would be become Pagilacci , based on the facts of one of his magistrate father's legal cases. Pagliacci was an immediate success, and paved the way for public performances of his earlier works, I Medici and Chatterton. He finished his adaption of Murger's Scegravenes de la vie de Bohegraveme in 1892, fifteen months after Puccini's version. Though both Le Bohème's were successful initially, Puccini's has better stood the test of time. Zazagrave (1900) followed to great international success. Then came a commission from Wilhelm II for an opera celebrating the Hohenzollern dynasty. The German-language Der Roland von Berlin received great acclaim on its debut in 1904. An early adaptor of the new media of the early 20th century, Leoncavallo's version of Mattinata was recorded by Caruso in 1904, meeting with overwhelming success. His last completed work, Goffredo Mameli (1916) was a grand patriotic work. He left unfinished the most ambitious work of his life, adapting into operas the plays Edipo re and Prometeo. Edipo was debuted after his death in 1919.
Courtesy of the Kennedy Center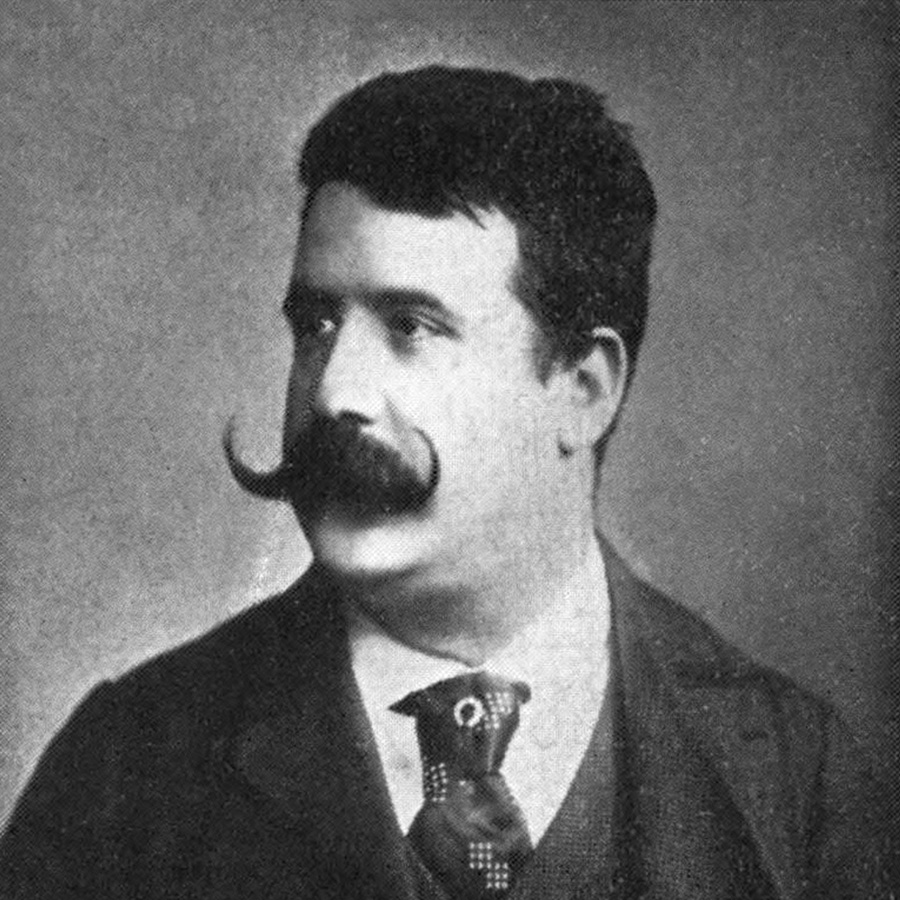 Rolando Salazar
Rolando Salazar is the assistant conductor, assistant chorus master, and the music administrator for the Atlanta Opera. He has served as assistant conductor and pianist at The Bellingham Festival of Music, as assistant conductor at La Musica Lirica in Novafeltria, Italy, and as coach/conductor for the Harrower Opera Workshop. He serves as artistic director and conductor of the Georgia Piedmont Youth Orchestra while maintaining a guest-conducting schedule, most recently in performances with the Georgia State University Orchestra, Johns Creek Symphony Orchestra, Georgia State University Opera, and the Ozark Family Opera. Mr. Salazar also keeps an active coaching and collaborative piano schedule in Atlanta, preparing numerous singers for engagements with major orchestras and opera houses worldwide. A student of Michael Palmer, he is a graduate of Georgia State University with a Master of Music in Orchestral Conducting and an Artist Diploma in Orchestra and Opera.
Tomer Zvulun
General and Artistic Director of The Atlanta Opera since 2013, Israeli born Tomer Zvulun is also one of leading stage director of his generation, earning consistent praise for his creative vision and innovative interpretations. His work has been presented by prestigious opera houses in Europe, South and Central America, Israel and the US, including The Metropolitan Opera, Washington National Opera, Seattle Opera, Houston Grand Opera, Dallas, San Diego, Boston, Pittsburgh, Minnesota, Montreal, Buenos Aires, Israeli Opera, and the festivals of Wexford, Glimmerglass and Wolf Trap, as well as leading educational institutes and universities such as The Juilliard School, Indiana University, and Boston University.
Tomer spent seven seasons on the directing staff of the Metropolitan Opera where he directed revivals of Carmen and Tosca and was involved with more than a dozen new productions. He is a frequent guest director in companies such as Seattle Opera (Semele, La Bohème, Eugene Onegin, Lucia di Lammermoor), Dallas Opera (Die Fledermaus, La Bohème), Houston (Flying Dutchman, Rigoletto), Wexford Festival (Silent Night, Dinner at Eight), Cincinnati Opera (Magic Flute, Don Giovanni, Flying Dutchman), Wolf Trap (Falstaff, Don Giovanni), Israeli Opera (Dead Man Walking, Giulio Cesare) among others. His European premiere of Silent Night at the Wexford Festival received two Irish Times Awards and traveled from Ireland to Washington National Opera, The Glimmerglass Festival and the opera companies of Atlanta, Austin and Salt Lake City.
Read More
Zvulun directed over 15 new productions in his home company in Atlanta, including Dead Man Walking, Flying Dutchman, Soldier Songs, Silent Night, Maria de Buenos Aires, La Boheme, Madama Butterfly, Lucia di Lammermoor, Magic Flute, and Eugene Onegin to name but a few. During Tomer's tenure, the company's fundraising has tripled, resulting in twice the number of productions presented annually. His focus on innovation has garnered national attention and resulted in a Harvard Business School case study chronicling The Atlanta Opera's turnaround, an International Opera Awards nomination, an ArtsATL Luminary Award, and an invitation to deliver a TEDx Talk about innovation in opera.
His upcoming projects include a new Rigoletto in Houston; a new Salome in Atlanta and Kansas City; revivals of his acclaimed production of Eugene Onegin in Montreal, Seattle and Palm Beach; Silent Night at Utah Opera; and Madama Butterfly and Glory Denied in Atlanta. He is currently working on developing a world premiere based on Anne Frank's Diary and Sensorium Ex, a world premiere based on a story about artificial intelligence.
Tomer's recent shows have traveled across continents, receiving critical acclaim for their striking visuals and cinematic quality. Some of them included The Flying Dutchman (Houston, Cincinnati, Atlanta), Dinner at Eight (Wexford Festival, Minnesota Opera), Eugene Onegin (Seattle, Atlanta, Detroit, Kansas City), Lucia di Lammermoor (Seattle, Atlanta, Cleveland) Silent Night (Wexford, Atlanta, Glimmerglass, Washington, Austin), Soldier Songs (Atlanta, San Diego), Dead Man Walking (New Orleans, Atlanta), La Bohème (Seattle, Pittsburgh, Cleveland, Atlanta, Dallas), Lucrezia Borgia (Buenos Aires), Gianni Schicchi (Juilliard, IVAI Tel Aviv), L'heaure Espagnole (Juilliard), Magic Flute (Cincinnati, Atlanta, Indiana University), Don Giovanni (Wolf Trap, Cincinnati), Die Fledermaus (Dallas, Kansas City), Falstaff (Wolf Trap, Des Moines), Rigoletto (Boston, Atlanta, Omaha, Charlotte), Madama Butterfly (Atlanta, Castleton Festival, New Orleans), Tosca (National Theatre Panama, Atlanta) and Semele (Seattle).
Tomer Zvulun was born and raised in Israel, attended the open University in Tel Aviv and Harvard Business School and makes his home in Atlanta.