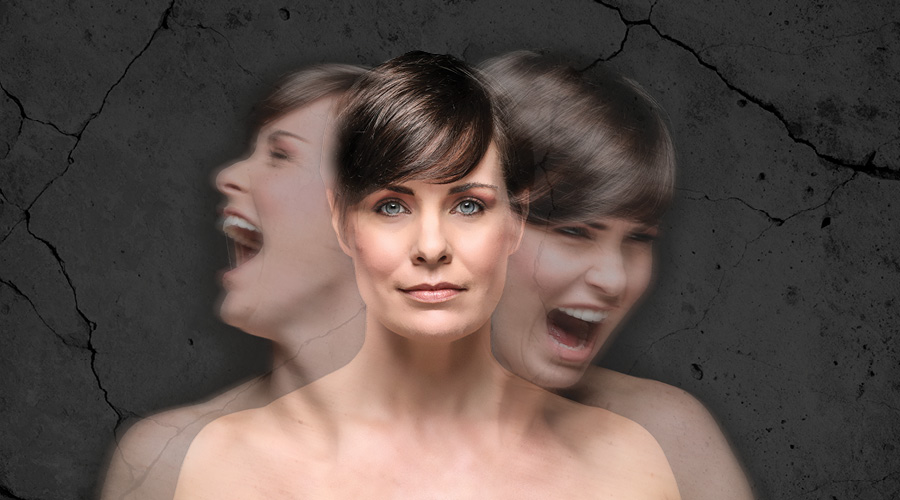 The Seven Deadly Sins is an intimate cabaret experience with opera singers, ballet dancers, and a composition by Kurt Weill written in 1933 during a tumultuous epoch in his native Germany. The work critiques capitalism, weaves in popular music stylings of the era, and, through song and dance, will envelop the audience into a story of sin and revelation. The opera centers on the duality of the opera's personae, Anna I and Anna II. She/They embark on a seven-city pursuit of the American dream. In turn, they uncover each of the seven deadly sins: pride, covetousness, lust, wrath, gluttony, envy, and sloth. As is the case with all Discoveries series productions, this is not your standard opera.
Brian Clowdus (Serenbe Playhouse, Founder & Executive/Artistic Director) will direct.
Performed in English with English supertitles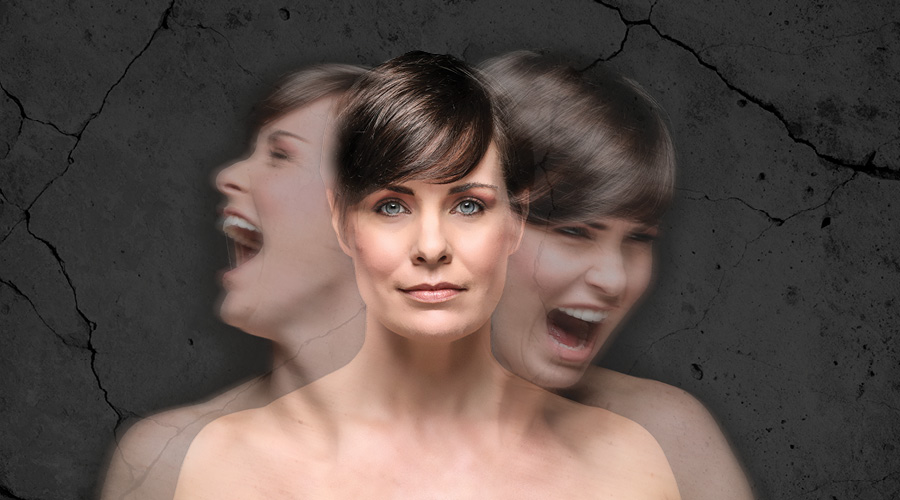 VIP Seating Upgrade for Four
(Must have performance tickets in addition to upgrade)
$150
- Front row table seating
- Includes a bottle of wine, two drink tickets, fruit and cheese board, shrimp cocktail, and chocolate cake
-Table service
VIP Seating Upgrade for Two
(Must have performance tickets in addition to upgrade)
$80
- Table seating** on raised platform or main floor
- Includes a bottle of wine, fruit and cheese board, and chocolate cake
-Table service
**May be seated with other patrons
Get the Feeling of the Show
Total time estimate: 1 hour 40 minutes

Composer: Kurt Weill
Librettist: Bertolt Brecht
Premiere Date: June 7, 1933
Anna I (who sings) and Anna II (who dances) are two facets of one personality. At the behest of her family, they travel to six different American cities in order to make enough money to build a little house on the banks of the Mississippi. In each city, she/they encounter a different deadly sin, and Anna I (the practical side) rebukes Anna II (the artistic side) for engaging in sinful behavior–that is, behavior which hinders the accumulation of wealth.
Introduction
Anna I sets out the plot, explaining the relationship between her and Anna II ("Actually, we're not two persons, only one") and their quest, and identifies the rest of the family: a mother, a father, and two brothers.
Sloth
Anna's parents note that she has always been lazy but in other ways has been a dutiful child, while the brothers intone, "Idleness is mother of all vices." The Family closes with a prayer that God will keep Anna on the path that leads to prosperity and happiness.
Pride
Anna I and Anna II are in Memphis. Anna II's new clothes have made her stuck up. When she takes a job as an exotic dancer, she tries to turn it into art, to the displeasure of the paying customers. Anna I scolds her for her pride and reminds her that she must do what is demanded of her.
Wrath
The Family notes with displeasure that the Annas have not been sending enough money. They are in Los Angeles, and things are going quite well until Anna II witnesses acts of cruelty and rebels against injustice. Then Anna I reminds her that such anger will make her unemployable and therefore useless, so she must set it aside.
Gluttony
The family has received a letter from the Annas in Philadelphia. They are making good money, but Anna II's contract specifies that she may not gain any weight, even a gram. They recall that Anna II loves to eat and acknowledge her hardship but trust her to remember that a contract is a contract.
Lust
In Boston, Anna II has found a wealthy lover, but she prefers another man, who is poor. Anna I points out that the rich lover will not tolerate divided loyalty. Anna II rebels, but finally gives in reluctantly and renounces the poor lover.
Covetousness
The Family learns that the Annas are in Baltimore. Men are committing suicide over Anna II, which will increase her earning power, but they fear she will get too greedy. They hope she will be moderate and not make herself too unpopular to earn money.
Envy
From San Francisco, Anna I tells us that Anna II is worn out and envious of those who do not have to work hard. Anna I preaches of the need to renounce the pleasures of the world and promises a reward to come. The Family seconds her, saying that strict self-control is the path to glory.
Finaletto
The Annas return to Louisiana after seven years. The house is complete, and they rejoin the Family.


Sponsored by the Molly Blank Fund of the Arthur M. Blank Family Foundation
The Discoveries series
The Discoveries series is dedicated to audience members who are seeking new works, new ideas and fresh perspectives. These are not your standard operas.
Locations
As part of The Opera's effort to bring opera to new audiences all over Atlanta, these productions are performed in exciting alternative venues that we don't traditionally perform opera in.
Supertitles
Many operas are in a foreign language. Supertitles are similar to subtitles in a film, except they are projected above the stage. These translations will help you follow what's happening on stage.
What to Wear
There is no dress code at The Opera and you will see everything from jeans to evening gowns and formal suits. Most people use it as a chance to enjoy dressing up in their own style.
Arriving in Good Time
If you are late, you will have to sit the first act in the back and then in the intermission ushers will show you to your seat. Plan ahead to arrive with extra time.
Enhance Your Visit
Backstory
Discoveries series performances include events either before or after the performance. As part of the Backstory program, these experiences allow audience members to learn more about the opera, open a conversation around important topics, and participate with the cast in conversation, dancing, and many other formats. Free for ticket holders.
Familiarizing Yourself with the Story
Because of the foreign languages, classical music, and often complex plots, you will very likely enjoy the performance better if you spend a few minutes familiarizing yourself with the story and characters in advance. Some people even like to listen to the music in advance and others prefer to let it wash over them during the show and perhaps look it up afterwards.
Anna I
Sept 28, Oct 1, 3, 5, 2017
One half of the protagonist's persona, sings and acts only.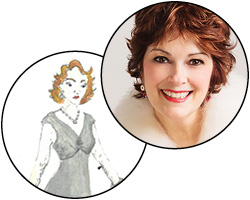 Atlanta native and Grammy-Award winner Jennifer Larmore is an outstanding American mezzo-soprano, well known for her versatility, natural beauty, and stagecraft.
Anna I
Sept 29, 30, Oct 4, 6, 2017
One half of the protagonist's persona, sings and acts only.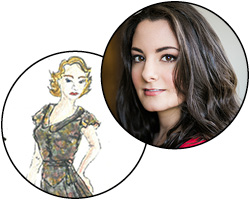 Praised by Opera News as a "standout", young mezzo Gina Perregrino is already garnering attention on stages around the country.
Anna II
One half of the protagonist's persona, acts and dances only.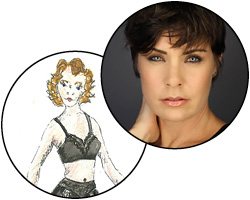 Meg Gillentine
Meg Gillentine has many years of success on Broadway, film, television, and commercials. Broadway and National Tour credits include Cats, Fosse, The Frogs, and The Producers.
Kurt Weill
(1900 – 1950)
Kurt Weill was born on March 2, 1900 in Dessau, Germany. The son of a cantor, Weill displayed musical talent early on. By the time he was twelve, he was composing and mounting concerts and dramatic works in the hall above his family's quarters in the Gemeindehaus. During the First World War, the teenage Weill was conscripted as a substitute accompanist at the Dessau Court Theater. After studying theory and composition with Albert Bing, Kapellmeister of the Theater, Weill enrolled at the Berlin Hochschule für Musik, but found the conservative training and the infrequent lessons with Engelbert Humperdinck too stifling. After a season as conductor of the newly formed municipal theater in Lüdenscheid, he returned to Berlin and was accepted into Ferruccio Busoni's master class in composition. He supported himself through a wide range of musical occupations, from playing organ in a synagogue to piano in a Bierkeller, by tutoring students (including Claudio Arrau and Maurice Abravanel) in music theory, and, later, by contributing music criticism to Der deutsche Rundfunk, the weekly program journal of the German radio.
By 1925, a series of performances in Berlin and at international music festivals established Weill as one of the leading composers of his generation, along with Paul Hindemith and Ernst Krenek. Already at nineteen, he decided the musical theater would be his calling. In 1926, he made a sensational theatrical debut in Dresden with his first opera, Der Protagonist, a one-act work on a text by Georg Kaiser. Weill considered Der neue Orpheus (1925), a cantata for soprano, violin, and orchestra on a poem by Iwan Goll, to be a turning point in his career; it prefigured the stylistic multiplicity and provocative ambiguity typical of his compositional style. Modernist aesthetics are most apparent in the one-act surrealist opera Royal Palace (1926) with a libretto by Iwan Goll (exceptional in its incorporation of film and dance), and the opera buffa Der Zar lässt sich photographieren (1927) with a libretto by Georg Kaiser. By this time in his career, Weill's use of dance idioms associated with American dance music and his pursuit of collaborations with the finest contemporary playwrights had become essential strategies in his attempts to reform the musical stage.
Read More
A commission from the Baden-Baden Music Festival in 1927 led to the creation of Mahagonny (Ein Songspiel), Weill's first collaboration with Bertolt Brecht, whose Mann ist Mann and whose poetry collection, Die Hauspostille, had captured Weill's imagination and suggested a compatible literary and dramatic sensibility. The succès de scandale of Mahagonny encouraged Weill and Brecht to continue work on the full-length opera Aufstieg und Fall der Stadt Mahagonny (premiered at Leipzig in March 1930). Exploiting their aggressive popular song-style, Weill and Brecht also wrote several works for singing actors in the commercial theater, including Die Dreigroschenoper and Happy End. They explored other alternatives to the opera establishment in the school-opera Der Jasager and the radio cantatas Das Berliner Requiem and Der Lindberghflug/Der Ozeanflug. Increasingly uncomfortable with Brecht's restriction of the role of music in his political theater, Weill then turned to another collaborator, the famous stage designer Caspar Neher, for the libretto of his three-act epic opera, Die Bürgschaft (1931), and again to Georg Kaiser for the daring play-with-music Der Silbersee (1932). In both he refined his musical language into what he called "a thoroughly responsible style," appropriate for the serious and timely topics he addressed.
These later works outraged the Nazis. Riots broke out at several performances and carefully orchestrated propaganda campaigns discouraged productions of his works. In March 1933, Weill fled Germany; he and Lotte Lenya divorced soon thereafter. In Paris, Weill completed his Second Symphony and renewed briefly his collaboration with Brecht for Die sieben Todsünden, a "ballet with singing" for George Balanchine's troupe "Les Ballets 1933." He also wrote a number of cabaret chansons, as well as the score for Jacques Deval's Marie galante. When a German-language premiere of his Der Kuhhandel (libretto by Robert Vambery) seemed hopeless, Weill arranged for a London production of this operetta, which had been adapted as a British musical comedy and retitled A  Kingdom for a Cow. In September 1935, Weill went to America, with Lenya, to oversee Max Reinhardt's production of Franz Werfel's biblical epic Der Weg der Verheissung, for which Weill had written an extensive oratorio-like score. After many delays, the work was finally staged in 1937 but in truncated form as The Eternal Road.
In the interim, the Group Theatre had recruited Weill to collaborate with distinguished playwright Paul Green on a musical play loosely based on Hasek's Good Soldier Schweik. Weill's innovative and extensive score for Johnny Johnson, though still recognizably European in accent, established the composer on the American scene. For a brief period in 1937, Weill had two works running simultaneously in New York. Encouraged by his reception and convinced that the commercial theater offered more possibilities than the traditional opera house, Weill and Lenya decided to stay in the United States, remarried, and applied for American citizenship. Weill followed the Group Theatre to Hollywood and completed two film scores, including Fritz Lang's You and Me (1938). But he found the motion picture industry hostile to the type of film-opera he envisioned and thereafter always considered Broadway "home."
During the next decade, he established himself as a new and original voice in the American musical theater. He continued to enlist leading dramatists for the cause of musical theater, including the foremost playwright of the day, Maxwell Anderson. Their first collaboration, Knickerbocker Holiday, was only a modest success, but it showcased Weill's first American "standard," "September Song." Weill's first hit was Lady in the Dark, a musical play about psychoanalysis by Moss Hart with lyrics by Ira Gershwin, his return to the theater after his brother's death in 1937. A daring experiment, with music restricted to only the dream sequences (a technique analogous to the use of color in The Wizard of Oz), Lady in the Dark broke Broadway records for production costs but recouped all of it in its 777 performances, with Gertrude Lawrence appearing as Liza both on Broadway and national tour. Weill quickly acquired the reputation of being the finest craftsman in the business, no less for his large-scale musical forms than his unique insistence on orchestrating all of his own works.
The even greater success of One Touch of Venus (1943, book by S.J. Perelman, lyrics by Ogden Nash) gave Weill the credibility to embark on a series of bold ventures. He was elected as the only composer-member of the distinguished Playwrights Producing Company, which brought Elmer Rice's Pulitzer-Prize winning drama Street Scene to Broadway as an American opera, the first real successor to Porgy and Bess. With lyrics by the Harlem Renaissance poet Langston Hughes, Street Scene garnered more favorable reviews than had Porgy and enjoyed a longer Broadway run. Next teaming up with Alan Jay Lerner for an original musical entitled Love Life (1948), Weill used American musical idioms and a vaudeville frame to chronicle in non-linear form the impact of 150 years of "progress" on the marriage and family of Sam and Susan Cooper, who never age. Now considered the first "concept musical," its first genuine successor was Cabaret (1965), and even Stephen Sondheim found Love Life "very useful" for his own work. Weill's last Broadway piece was no less daring: the musical tragedy Lost in the Stars, adapted by Anderson from Alan Paton's novel Cry, the Beloved Country. Starring Todd Duncan and directed by Rouben Mamoulian, it challenged the Broadway institution and audience to a degree that would not be exceeded until the 1970s in the Sondheim-Prince collaborations.
During the forties, Weill had also contributed extensively to the American war effort, as well as a series of Jewish and Zionist pageants. Although all of the Hollywood adaptations of his musicals mutilated his scores, he enjoyed his work with Ira Gershwin on the original film musical Where Do We Go from Here? (1945). He was also very proud of his folk-opera Down in the Valley (1948), which received hundreds of productions in schools and communities throughout the nation. Weill was at work on a musical version of Mark Twain's Huck Finn and was planning another American opera (for baritone Lawrence Tibbett) when he suffered a heart attack shortly after his fiftieth birthday. He died on April 3, 1950. In his obituary Virgil Thomson identified Weill as "the most original single workman in the whole musical theater, internationally considered, during the last quarter century… Every work was a new model, a new shape, a new solution to dramatic problems."
His death came at the time that his German works were beginning to be rediscovered. Yet, the resulting dichotomy of the "two Weills" has thus remained for posterity to resolve. Although Weill claimed that he "didn't give a damn about writing for posterity," Maxwell Anderson prophesied in his eulogy that "it takes decades and scores of years and centuries to sift things out, but it's done in time — and Kurt will emerge as one of the very few who wrote great music."
© 2017 The Kurt Weill Foundation for Music. All rights reserved.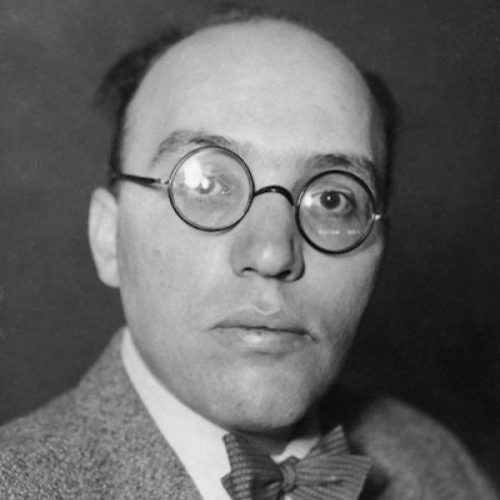 Bertolt Brecht
(1898 – 1956)
Bertolt Brecht, original name Eugen Berthold Friedrich Brecht (born February 10, 1898, Augsburg, Germany—died August 14, 1956, East Berlin), German poet, playwright, and theatrical reformer whose epic theatre departed from the conventions of theatrical illusion and developed the drama as a social and ideological forum for leftist causes.
Until 1924 Brecht lived in Bavaria, where he was born, studied medicine (Munich, 1917–21), and served in an army hospital (1918). From this period came his first play, Baal (produced 1923); his first success, Drums in the Night (Kleist Prize, 1922); the poems and songs collected as Die Hauspostille (1927; A Manual of Piety, 1966), his first professional production, Edward II (1924); and his admiration for Wedekind, Rimbaud, Villon, and Kipling.
During this period he also developed a violently anti-bourgeois attitude that reflected his generation's deep disappointment in the civilization that had come crashing down at the end of World War I. Among Brecht's friends were members of the Dadaist group, who aimed at destroying what they condemned as the false standards of bourgeois art through derision and iconoclastic satire. The man who taught him the elements of Marxism in the late 1920s was Karl Korsch, an eminent Marxist theoretician who had been a Communist member of the Reichstag but had been expelled from the German Communist Party in 1926.
Read More
In Berlin (1924–33) he worked briefly for the directors Max Reinhardt and Erwin Piscator, but mainly with his own group of associates. With the composer Kurt Weill he wrote the satirical, successful ballad opera The Threepenny Opera (1928) and the opera Rise and Fall of the City of Mahagonny (1930). He also wrote what he called "Lehr-stücke" ("exemplary plays")—baldly didactic works for performance outside the orthodox theatre—to music by Weill, Hindemith, and Hanns Eisler. In these years he developed his theory of "epic theatre" and an austere form of irregular verse. He also became a Marxist.
In 1933 he went into exile—in Scandinavia (1933–41), mainly in Denmark, and then in the United States (1941–47), where he did some film work in Hollywood. In Germany his books were burned and his citizenship was withdrawn. He was cut off from the German theatre; but between 1937 and 1941 he wrote most of his great plays, his major theoretical essays and dialogues, and many of the poems collected as Svendborger Gedichte (1939). Between 1937 and 1939, he wrote, but did not complete, the novel The Business Affairs of Mr. Julius Caesar (1957). It concerns a scholar researching a biography of Caesar several decades after his assassination.
The plays of Brecht's exile years became famous in the author's own and other productions: notable among them are Mother Courage and Her Children (1941), a chronicle play of the Thirty Years' War; The Life of Galileo (1943); The Good Woman of Setzuan (1943), a parable play set in prewar China; The Resistible Rise of Arturo Ui (1957), a parable play of Hitler's rise to power set in prewar Chicago; Herr Puntila and His Man Matti (1948), a Volksstück (popular play) about a Finnish farmer who oscillates between churlish sobriety and drunken good humour; and The Caucasian Chalk Circle (first produced in English, 1948; Der kaukasische Kreidekreis, 1949), the story of a struggle for possession of a child between its highborn mother, who deserts it, and the servant girl who looks after it.
Brecht left the United States in 1947 after having had to give evidence before the House Un-American Activities Committee. He spent a year in Zürich, working mainly on Antigone-Modell 1948 (adapted from Hölderlin's translation of Sophocles; produced 1948) and on his most important theoretical work, the"A Little Organum for the Theatre" (1949). The essence of his theory of drama, as revealed in this work, is the idea that a truly Marxist drama must avoid the Aristotelian premise that the audience should be made to believe that what they are witnessing is happening here and now. For he saw that if the audience really felt that the emotions of heroes of the past—Oedipus, or Lear, or Hamlet—could equally have been their own reactions, then the Marxist idea that human nature is not constant but a result of changing historical conditions would automatically be invalidated. Brecht therefore argued that the theatre should not seek to make its audience believe in the presence of the characters on the stage—should not make it identify with them, but should rather follow the method of the epic poet's art, which is to make the audience realize that what it sees on the stage is merely an account of past events that it should watch with critical detachment. Hence, the "epic" (narrative, nondramatic) theatre is based on detachment, on the Verfremdungseffekt (alienation effect), achieved through a number of devices that remind the spectator that he is being presented with a demonstration of human behaviour in scientific spirit rather than with an illusion of reality, in short, that the theatre is only a theatre and not the world itself.
In 1949, Brecht went to Berlin to help stage Mother Courage and Her Children (with his wife, Helene Weigel, in the title part) at Reinhardt's old Deutsches Theater in the Soviet sector. This led to formation of the Brechts' own company, the Berliner Ensemble, and to permanent return to Berlin. Henceforward the Ensemble and the staging of his own plays had first claim on Brecht's time. Often suspect in eastern Europe because of his unorthodox aesthetic theories and denigrated or boycotted in the West for his Communist opinions, he yet had a great triumph at the Paris Théâtre des Nations in 1955, and in the same year in Moscow he received a Stalin Peace Prize. He died of a heart attack in East Berlin the following year.
Brecht was, first, a superior poet, with a command of many styles and moods. As a playwright he was an intensive worker, a restless piecer-together of ideas not always his own (The Threepenny Opera is based on John Gay's Beggar's Opera, and Edward II on Marlowe), a sardonic humorist, and a man of rare musical and visual awareness; but he was often bad at creating living characters or at giving his plays tension and shape. As a producer he liked lightness, clarity, and firmly knotted narrative sequence; a perfectionist, he forced the German theatre, against its nature, to underplay. As a theoretician he made principles out of his preferences—and even out of his faults.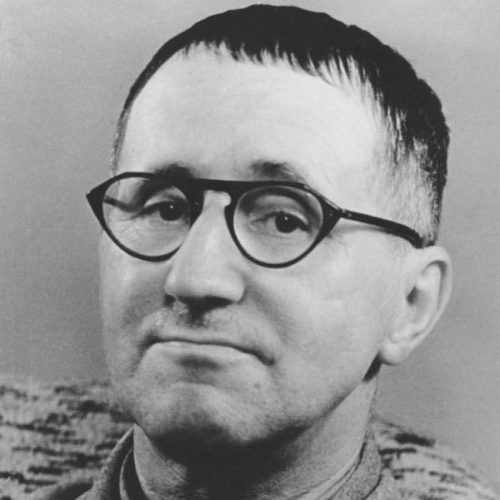 Rolando Salazar
Rolando Salazar is the assistant conductor, assistant chorus master, and the music administrator for the Atlanta Opera. He has served as assistant conductor and pianist at The Bellingham Festival of Music, as assistant conductor at La Musica Lirica in Novafeltria, Italy, and as coach/conductor for the Harrower Opera Workshop. He serves as artistic director and conductor of the Georgia Piedmont Youth Orchestra while maintaining a guest-conducting schedule, most recently in performances with the Georgia State University Orchestra, Johns Creek Symphony Orchestra, Georgia State University Opera, and the Ozark Family Opera. Mr. Salazar also keeps an active coaching and collaborative piano schedule in Atlanta, preparing numerous singers for engagements with major orchestras and opera houses worldwide. A student of Michael Palmer, he is a graduate of Georgia State University with a Master of Music in Orchestral Conducting and an Artist Diploma in Orchestra and Opera.
Brian Clowdus
Founder & Executive/Artistic Director of Serenbe Playhouse, Brian Clowdus is an actor, educator, director, and producer. Brian received his BA in Theatre & Dance from Amherst College graduating Magna Cum Laude, with highest distinction for his Thesis Work and holds an MFA in Acting from The University of South Carolina. Brian is also the CEO & Creative Director of Brian Clowdus Experiences which is taking his environmental work all across the country. He has performed/directed in Tokyo, London, Canada, Central and South America, The Caribbean, NYC, LA and in almost every other major city in the United States. He has had the fortune of working with many major theatres and entertainment companies including: The Shakespeare Theatre Company, Surflight Theatre, Shawnee Playhouse, Park Avenue Theatricals, New Bedford Festival Theatre, The British American Drama Academy, Holland America Cruise Lines, Tokyo Disney, The Debaun Performing Arts Center, New London Barn Playhouse, The LAB Theatre, Theatre South Carolina, Aurora Theatre, Fabrefaction Theatre Company, Stagedoor Players and of course Serenbe Playhouse. Brian was named the Top Artistic Director in Atlanta and one of the Top 20 Atlantans to Watch by Creative Loafing as well as Top 15 under 40 by Atlanta Homes and Lifestyles Magazine. Brian won the 2016 Suzi Bass Award for Best Director of a Musical for Miss Saigon, which was awarded 5 other awards including Best Musical, making it the most awarded show of 2016.