Parterre
Parterre (Par-tare) is the Atlanta Opera's community of young professionals, ages 21-40, which provides access to exclusive, social events. Whether you are an expert about opera, or simply curious, join us throughout the season for pre-show cocktail hours, seasonal gatherings, and other unique perks.
You'll also receive our monthly e-newsletter, special promos, and notifications about other young professional goings on around the city.
Opera's Night Out
Opera's Night Out is a Parterre event before every Friday performance at Cobb Energy Centre. Young professionals gather for a pre-show cocktail hour with food and drink, and then enjoy a spectacular performance in the theatre. Tickets are $40 (plus taxes and fees).
Questions? Visit the Opera's Night Out FAQ.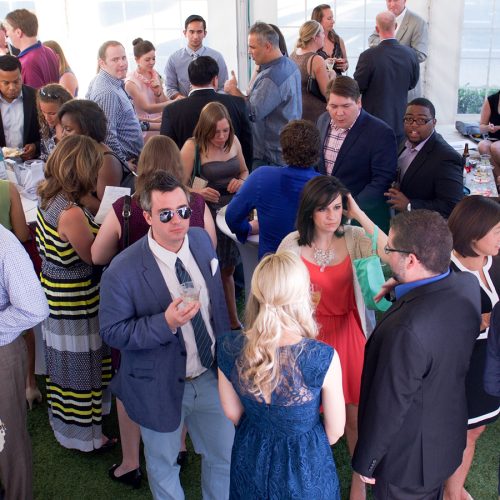 Select your performance date; we will pick the best available seats for you automatically.
The Daughter of the Regiment
Sweeney Todd: The Demon Barber of Fleet Street
Do I get to pick my seats?
Because of the reduced ticket price plus other great perks, you do not get to choose your location – but we promise to give you a great seat!
Can I sit with my friends?
Yes! Please contact our ticket office at 404-881-8885 to do a little coordinating.
Can I buy more than one ticket?
Of course! The more the merrier.
How will I get my tickets?
Your tickets will be available to pick up at the Cobb Energy Centre will-call window on the night of the performance. You will be asked to present a valid ID.
Is there a dress code?
There is no specific dress code to attend the opera. Wear whatever is comfortable!
For questions and information, please contact:
Rebecca Danis
Marketing Manager
404-881-8736
rdanis@atlantaopera.org