Cast
Deanna Breiwick
Cunegonde
Jack Swanson
Candide
Kevin Burdette
Voltaire /
Dr. Pangloss
Creative
Jim Lowe
Conductor
Alison Moritz
Stage Director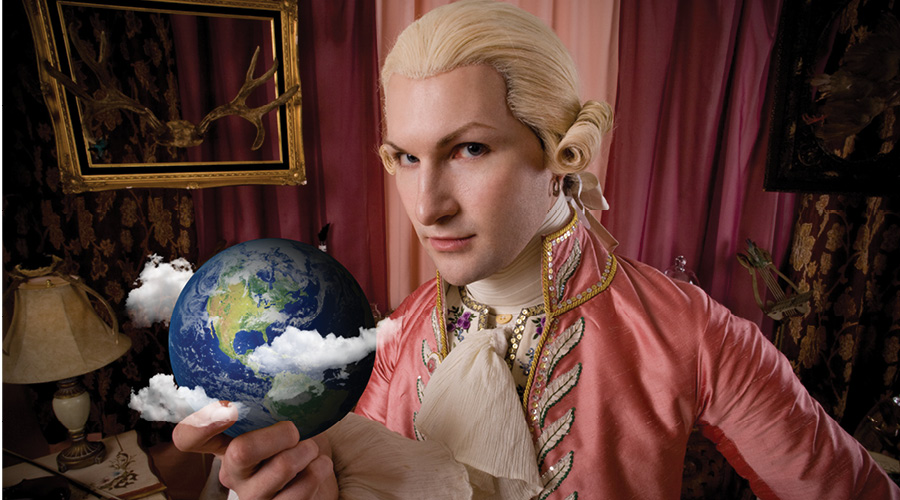 Music: Leonard Bernstein
Lyrics: Richard Wilbur, John Latouche, Dorothy Parker, Lillian Hellman, Stephen Sondheim, & Leonard Bernstein
Book: Lillian Hellman & Hugh Wheeler
Premiere Date: December 1, 1956, Martin Beck Theatre, Broadway
Leonard Bernstein's best-known operetta brings levity to spring in Atlanta. The innocent Candide discovers that human beings aren't all they are cracked up to be and ultimately focuses on building his own life on his own terms. Featuring modern classics "Glitter and Be Gay," "Make our Garden Grow," and a rip-roaring Overture for the ages, Candide makes its company debut in Atlanta. Deanna Breiwick and Jack Swanson star. James Lowe conducts and Alison Moritz will direct.
Performed in English with English Supertitles

Teachers with students may attend the final dress rehearsal for FREE
More Info >

Students, veterans, and active military with ID may purchase discount tickets two hours in advance at the Cobb Energy Centre
$25 – 35 per seat
ACT I
In the country of Westphalia, Candide is about to be married to the lovely Cunegonde. Dr. Pangloss, Candide's teacher expounds his famous philosophy, to the effect that all is for the best ("The Best of All Possible Worlds") The happy couple sing their marriage duet ("Oh, Happy We"), and the ceremony is about to take place ("Wedding Chorale") when war breaks out between Westphalia and Hesse. Westphalia is destroyed, and Cunegonde is seemingly killed. Candide takes comfort in the Panglossian doctrine ("It Must Be So") and sets out on his journeys.
Read More
In the public square of Lisbon ("Lisbon Fair"), the Infant Casmira, a deranged mystic in the caravan of an Arab conjuror, predicts dire happenings ("The Prediction"), leaving the public in terror ("Pray For Us"). Candide discovers Pangloss, who has contracted syphilis, yet remains optimistic ("Dear Boy"*). The Inquisition appears, in the persons of two ancient Inquisitors and their lawyer, and many citizens are tried and sentenced to hang, including Candide and Dr. Pangloss ("The Inquisition: Auto-da-Fé"*). Suddenly an earthquake occurs, killing Dr. Pangloss, and Candide barely escapes.
Candide, faced with the loss of both Cunegonde and Dr. Pangloss, starts out for Paris. He is unable to reconcile Dr. Pangloss's ideas with the bitter events that have occurred, but concludes that the fault must lie within himself, rather than in the philosophy of optimism ("It Must Be Me").
Cunegonde turns up alive in Paris ("The Paris Waltz"), a demi-mondaine in a house shared by a Marquis and a Sultan. A party is in progress. Urged by the Old Lady, who serves as her duenna, Cunegonde arrays herself in her jewels ("Glitter and Be Gay"). Candide stumbles into the scene and is amazed to find Cunegonde still alive ("You Were Dead, You Know"). In a duel, he kills both the Marquis and the Sultan, and flees with Cunegonde, accompanied by the Old Lady.
They fall in with a band of devout Pilgrims on their way to the New World and sail with them ("Pilgrims' Procession" / "Alleluia"). Arriving in Buenos Aires, the group is brought to the Governor's Palace (where Maximilian is alive and working for the Governor), where all except Cunegonde and the Old Lady are immediately enslaved. A street cleaner appears in the person of the pessimistic Martin, warning Candide of the future. Candide and Maximilian are joyfully reunited, but when Candide states his intention to marry Cunegonde Maximilian starts to strike him with a glove. Candide starts to strike him back, but before he actually does Maximilian drops, apparently dead. The Governor serenades Cunegonde ("My Love") and she, abetted by the Old Lady, agrees to live in the palace ("I Am Easily Assimilated"). The Old Lady urges Candide to flee, but Candide, fired by reports of Eldorado from Martin, sets off to seek his fortune, planning to return for Cunegonde later ("Quartet Finale").
Act II
In the heat of Buenos Aires, Cunegonde, the Old Lady and the Governor display their fraying nerves ("Quiet"), and the Governor resolves to get rid of the tiresome ladies. Candide returns from Eldorado ("Eldorado"), his pockets full of gold and searches for Cunegonde. The Governor, however, has had both Cunegonde and the Old Lady tied up in sacks and carried to a boat in the harbor. He tells Candide that the women have sailed for Europe, and Candide eagerly purchases a leaky ship from the Governor and dashes off. As the Governor and his suite watch from his terrace, the ship with Candide and Martin casts off and almost immediately sinks ("Bon Voyage").
Candide and Martin have been rescued from the ship, and are floating about the ocean on a raft. Martin is devoured by a shark, but Dr. Pangloss miraculously reappears. Candide is overjoyed to find his old teacher, and Pangloss sets about repairing the damage done to his philosophy by Candide's experiences.
In a luxurious palazzo of Venice ("Money, Money, Money"), Cunegonde turns up as a scrubwoman and the Old Lady as a woman of fashion (Madame Sofronia) ("What's the Use?"), both working as shills for Ferone, the owner of a gambling hall. Candide and Dr. Pangloss, both wearing masks, appear and are caught up by the merriment, the wine and the gambling. Candide is accosted by a masked Cunegonde and Old Lady, who try to steal his remaining gold ("The Venice Gavotte"), but recognizes Cunegonde when her mask falls off. His last hopes and dreams shattered, he drops his money at her feet and leaves. Cunegonde and the Old Lady are fired by Ferone and Pangloss is now penniless, having been completely swindled out of all his money.
With Candide now completely disillusioned, he and Pangloss return to the ruined Westphalia. Cunegonde, Maximilian (minus his teeth) and the Old Lady appear and within them a spark of optimism still flickers. Candide, however, has had enough of the foolish Panglossian ideal and tells them all that the only way to live is to try to make some sense of life ("Make Our Garden Grow").
Courtesy of Arizona Opera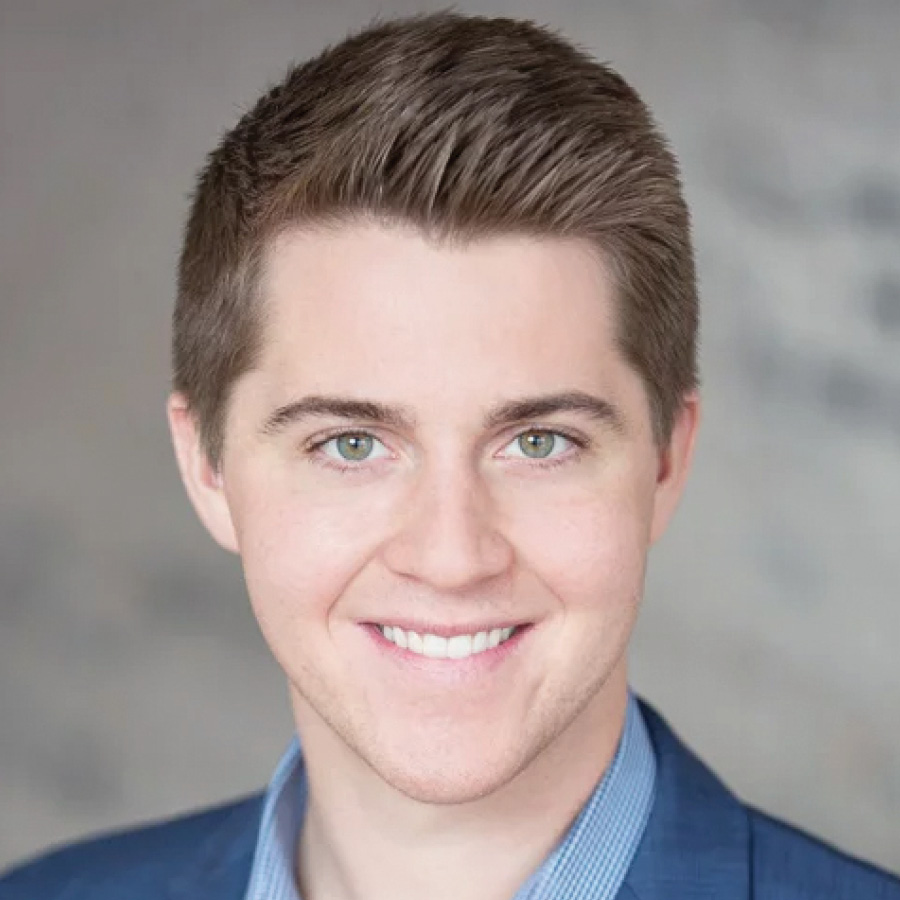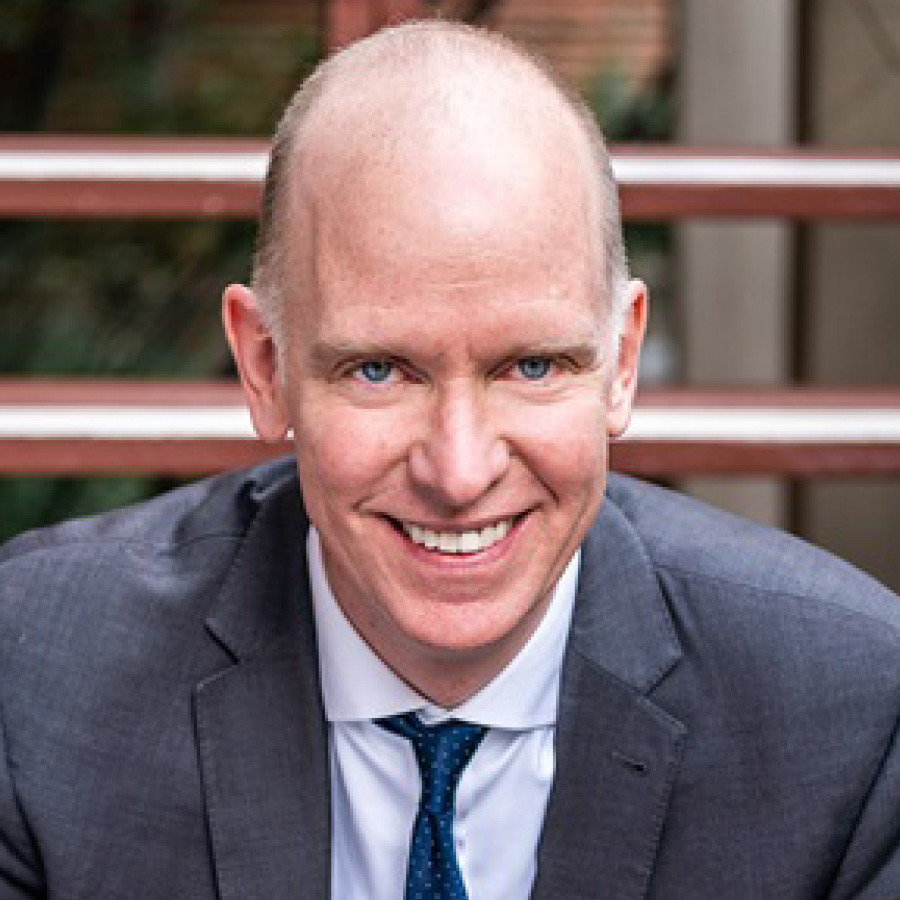 Newbie Guide
The Opera Experience
Operas on our mainstage are grand theatrical experiences. You can always expect the unexpected, and for our productions to be presented at the highest quality.
Supertitles
Many operas are in a foreign language. Supertitles are similar to subtitles in a film, except they are projected above the stage. These translations will help you follow what's happening on stage.
What to Wear
There is no dress code at The Opera and you will see everything from jeans to evening gowns and formal suits. Most people use it as a chance to enjoy dressing up in their own style.
Arriving in Good Time
If you are late, you will be escorted to the nearest late seating area. At intermission ushers will show you to your seat. Plan ahead to arrive with extra time.
Enhance Your Visit
Pre-Performance Talk
Learn about the history of the opera, the composer, and more from artists and opera aficionados. One hour prior to curtain. Free with your ticket!
Familiarizing Yourself with the Story
Because of the foreign languages, classical music, and often complex plots, you will very likely enjoy the performance better if you spend a few minutes familiarizing yourself with the story and characters in advance. Some people even like to listen to the music in advance and others prefer to let it wash over them during the show and perhaps look it up afterwards.
How is an Opera Staged?
Auditions
Actors first audition for roles up to a year in advance, or for more experienced artists, directors also invite them to play a role.
Rehearsals
Most of the rehearsals are held in our rehearsal hall, and not the actual theatre. The conductor begins orchestra rehearsals about a week and half before opening night. They have four rehearsals with the conductor, and then the singers are added into the mix.
Sets & Costumes
The Atlanta Opera Costume Shop alters the costumes to fit our singers. Sometimes they do have to make costumes if there aren't enough, or if there is nothing that fits, etc. Once the sets are in place, the cast begins rehearsing at the theatre. The Opera production staff works with staff at the theatre to get all of the lighting and technical aspects of the production together.
Sitzprobe & Dress Rehearsal
The orchestra comes together with the singers in a special rehearsal called sitzprobe. There are no costumes during the sitzprobe, this is mainly to hear the voices with the orchestra. There is a piano dress rehearsal, when the singers rehearse in full costume for the first time so they can get used to wearing them. Finally, all of the pieces are put together for two full dress rehearsals leading up to opening night.
Few composers capture their time and become the iconic voice of their age. Leonard Bernstein found his "voice" in the early 1940s and projected the sound of urban and urbane America from the period of World War II to the anti-war movements of the 1970s and the restoration of freedom in Europe, with the fall of the Berlin Wall and Soviet communism.
Writing for small ensembles, symphony orchestras, Broadway, film and opera houses, Leonard Bernstein projected a simple message of understanding and hope employing both complex and simple forms and styles – yet always sounding like "Bernstein," a voice best known in his score to West Side Story.
Exploring his output, one finds the famous and obscure — works that both are reflective of their times and somehow also preserve and encapsulate them. Everywhere one hears his internal struggle to sound inevitable as the tumultuous era of the second half of the 20th century unfolded itself. He is as once linked with the music of Benjamin Britten and Dimitri Shostakovich, as well as George Gershwin and Aaron Copland.
While his music finds its spiritual home in his world view, his music speaks with a New York accent, even though he was born in Massachusetts. His love affair with Europe and his sensitivity to his Russian and Jewish roots are never far from his lyrical expressivity, with its fragile sense of optimism, its loneliness, its humor and its demand for acceptance. All of this is wrapped in the rhythmic propulsion of a great American urban landscape. He has left us an aural image of his time and place and, at the same time, an eternal voice of humanity.
By John Mauceri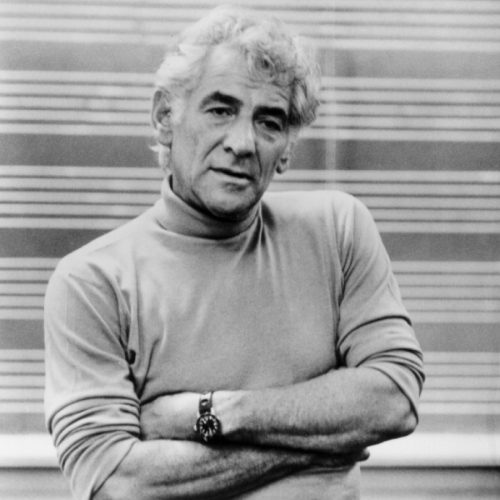 James Lowe
Grammy nominated conductor, arranger, orchestrator and composer James Lowe continues to garner praise for "beautifully sculpted" (Opera News) performances. He appears regularly with major opera houses in the US and abroad, as well as on Broadway. He will conduct the upcoming world premiere of Ricky Ian Gordon and Michael Korie's The Garden of the Finzi-Continis with New York City Opera at the National Yiddish Theatre Folksbiene, and will lead Arizona Opera's production of El Milagro del Recuerdo. This past summer he arranged, orchestrated and conducted Songbird, a new adaptation of Offenbach's La Périchole in the style of 1920's New Orleans jazz for the Glimmerglass Festival. In recent seasons he has appeared at Lyric Opera of Chicago, San Francisco Opera, Houston Grand Opera, Washington National Opera, the Théâtre du Capitole in Toulouse and Opéra National de Bordeaux. 
Read More
Mr. Lowe has had a long relationship with Houston Grand Opera, where he has led La bohéme, Carmen, Le nozze di Figaro, Die Entführung aus dem Serail, Sweeney Todd, Jake Heggie's The End of the Affair (world premiere production), as well as the HGO Studio production of Copland's The Tender Land. At HGO he also conducted the world premiere production of Rachel Portman's The Little Prince. He led Jonathan Dove's Flight at the Pittsburgh Opera Center, as well as Mark Adamo's Little Women at Lyric Opera Cleveland in a production directed by the composer. He conducts regularly at Utah Opera, and has appeared with the Houston Symphony, Memphis Symphony, Jacksonville Symphony, Wolf Trap Opera, and the American Composers Orchestra, as well as The Nutcracker with the Houston Ballet. 
On Broadway, James Lowe was the Music Director and Conductor of the recent revival of Les Misérables, as well as the Tony Award-winning revival of Cole Porter's Anything Goes, starring Sutton Foster and Joel Grey. He also served as the Music Supervisor for the First National Tour of this production. Mr. Lowe made his Broadway debut conducting performances of Gypsy, starring Patti LuPone. 
Mr. Lowe was nominated for a Grammy Award for his work on the Anything Goes cast album released on Ghostlight Records, which he conducted and co-produced. With members of the cast he has appeared on The Late Show with David Letterman, the CBS Early Show and A Prairie Home Companion with Garrison Keillor. He toured North America as Music Director and Conductor of the acclaimed Cameron Mackintosh/National Theatre production of My Fair Lady, and conducted the First National Tour of Adam Guettel's The Light in the Piazza. He served as US Music Supervisor of the recent North American Tour of The Phantom of the Opera. 
Mr. Lowe has appeared in concert with Sir Elton John, conducting his own orchestrations and choral arrangements of Elton's classic songs, as well as with singer-songwriter Randy Newman and the legendary Booker T. Jones. His arrangements have been performed by Joyce DiDonato (Lincoln Center and Wigmore Hall), Isabel Leonard, Ailyn Pérez and Nadine Sierra (Metropolitan Opera's "Three Divas at Versailles" concert), Glimmerglass Festival and Utah Opera, among others. His opera, Poppea, a new work based on themes of Monteverdi reimagined with electric guitars and industrial electronics will premiere at Fort Worth Opera in 2021 (postponed due to covid). 
As Associate Conductor at Houston Grand Opera for several seasons he served as cover conductor, principal pianist and coach on many productions, including the world premiere of Mark Adamo's Lysistrata. Mr. Lowe assisted on the world premieres of Carlisle Floyd's Cold Sassy Tree and Tod Machover's Resurrection, playing keyboards on the recordings of those operas. He can also be heard as keyboardist on HGO's popular recording of Adamo's Little Women. He has been on the music staff of New York City Opera, Santa Fe Opera, Virginia Opera and the American Institute of Musical Studies in Graz, Austria, and served as Resident Conductor and Chorus Master at the Ash Lawn Opera Festival. He has been the Music Director of the Butler Opera Center at the University of Texas, and he appeared onstage as the Tavern Pianist in Santa Fe Opera's 2001 production of Wozzeck. 
Mr. Lowe has played in several rock, jazz, blues and country bands. He was the keyboardist, rhythm guitarist, lead singer and songwriter for the rock band Backwash for five years, recording and touring the Eastern United States. He co-produced the band's compact disc, Goin' to the Mall, released in 1995 on Transit Records. 
As a pianist, Mr. Lowe performed as soloist with the Rochester Philharmonic Orchestra and has given recitals, including several world premieres, at such venues as the Aspen Music Festival, the Chautauqua Institute, the University of Texas San Antonio New Music Festival, and the University of Colorado Artsweek Festival in Boulder. He taught Keyboard Literature and piano at Syracuse University, and he served on the piano and musical theater faculty at the Hochstein Music School in Rochester. He holds degrees from the Eastman School of Music and the University of Michigan, with additional studies at the Aspen Music School and the Aspen Opera Theater Center.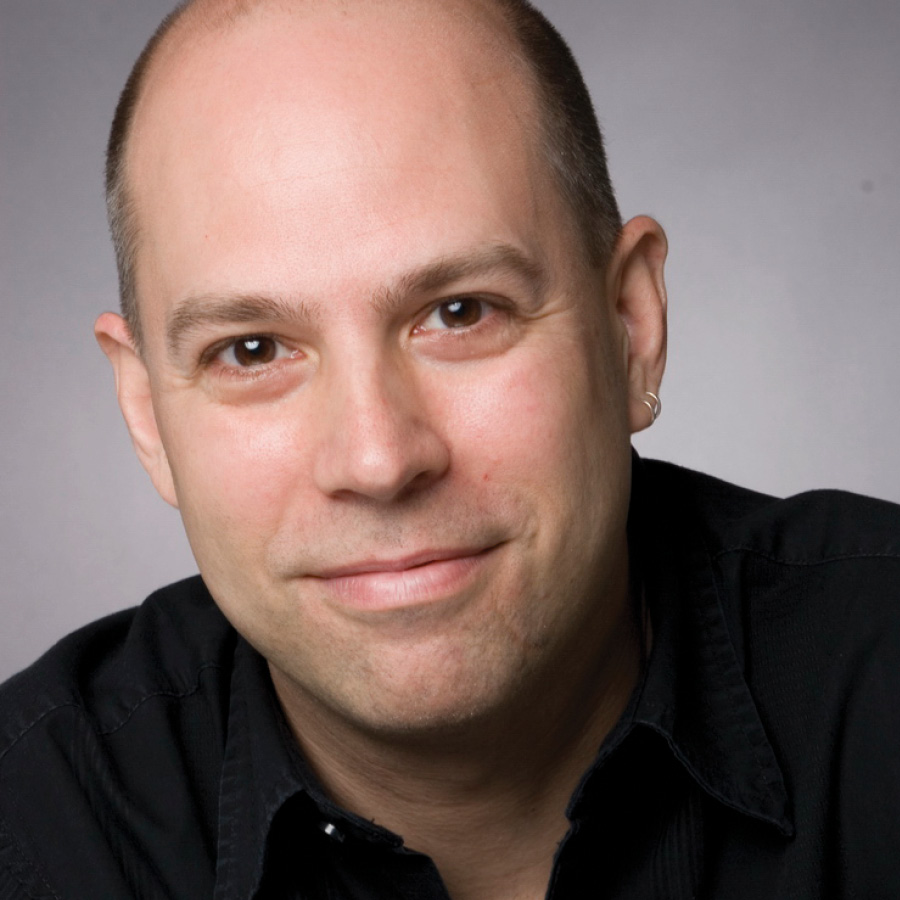 Alison Moritz
Stage director Alison Moritz is quickly garnering a reputation for both incisive takes on contemporary American opera and innovative interpretations of the classic repertoire. 
Alison Moritz's productions have been lauded as "raw, funny, surreal, and disarmingly human" by Opera News. Upcoming projects include filmed world premieres for the Glimmerglass Festival and Experiments in Opera, a new production of Cosi fan tutte for Washington National Opera, and a landmark 50th Anniversary event for the Kennedy Center featuring the NSO. Having begun her professional career in academia at Eastman School of Music, Alison is thrilled to join the Peabody Institute as the Interim Managing Artistic Director of the opera department.
Read More
Her diverse 2019-2020 season included mainstage debuts at Lyric Opera of Kansas City, Opera Omaha, the Ravinia Festival, and Rice University. Other recent directing highlights include the world premieres of Proving Up (Mazzoli/Vavrek; Washington National Opera), Taking Up Serpents (Sankaram/Dye; Washington National Opera), Chunky in Heat (Experiments in Opera, NYC), and Penelope (Snider/McLaughlin; new performing edition for Lyric Opera of Kansas City). Her production of Bernstein's Candide was featured at the 2018 Tanglewood Festival as part of the composer's centennial celebration, and won several regional awards (including Best Director). 
Additional directing highlights include new productions of The Manchurian Candidate (Puts/Campbell; Austin Opera), Orpheus in the Underworld (New Orleans Opera), Abduction from the Seraglio (Madison Opera), Trouble in Tahiti (Opera Santa Barbara), and a genre-bending triple bill of rarities for Bard Conservatory (Pulcinella, Full Moon in March, and Svadba). Alison also recently directed productions of La Traviata (Opera Colorado), La Bohème (Austin Opera), and Madama Butterfly (Central City Opera). In fall of 2020, she made her first foray into the world of VR directing Miranda (Sankaram/Reese; co-produced by LUMA Projection Festival and Tri-Cities Opera). 
Committed to contemporary American repertoire, Alison has workshopped pieces by David Hertzberg and Rene Orth for Opera Philadelphia, created new productions of The Tender Land, Our Town, Hydrogen Jukebox, Cabildo, and Gallantry, and presented staged concerts for IlluminArts Miami and New York Festival of Song. In 2015, Alison and her design team won the Opera American Director-Designer Showcase for their presentation on Marc Blitzstein's Cradle Will Rock. 
Previously, Alison served as the Resident Assistant Director at both the Minnesota Opera and The Atlanta Opera. Her professional credits include engagements with Santa Fe Opera, Seattle Opera, Opera Theatre of St. Louis, Wolf Trap Opera, Opera Memphis, and Chautauqua Opera. As a teacher and guest director, Alison has taught at Rice University, Bard Conservatory, Eastman School of Music, Maryland Opera Studio, Crane School of Music, and for Steven Blier and Caramoor's Vocal Rising Stars program. She continues her ongoing collaborations with innovative orchestras The Knights and Contemporaneous and her affiliation with the Kurt Weill Foundation. 
Alison has worked and trained with companies such as the SITI Company of New York City, OPERA America, Geva Theatre Center, Third Rail Projects, Nautilus Music Theater, and Shakespeare Festival St. Louis. She holds a B.A. in Music and Art History from Washington University in St. Louis and an M.M. from Eastman School of Music, and was the recipient of the 2015-16 SDCF/Kurt Weill Foundations Fellowship.