Cast
Julius Caesar
Daryl Freedman
Jasmine Habersham
Cleopatra
Megan Marino
Sesto Pompeo
Daniel Moody
Tolomeo
Creative
Gary Wedow
Conductor
Tomer Zvulun
Stage Director
Alexander Lisyansky
Set Designer
Mattie Ullrich
Costume Designer
Robert Wierzel
Lighting Designer
Donald Byrd
Choreographer
Composer: George Frideric Handel
Librettist: Nicola Francesco Haym
Premiere Date: February 20, 1724, King's Theatre, London
The love affair between Julius Caesar and Cleopatra is given a Baroque flourish in Handel's masterful work. Loosely based on events during the Roman Civil War around 48 B.C., Caesar arrives in Egypt in pursuit of his enemy, only to fall in love with the beguiling queen–what plays out is an episode of Game of Thrones, in which blood, lust, and the pursuit of power both torments and unites.
Performed in Italian with English supertitles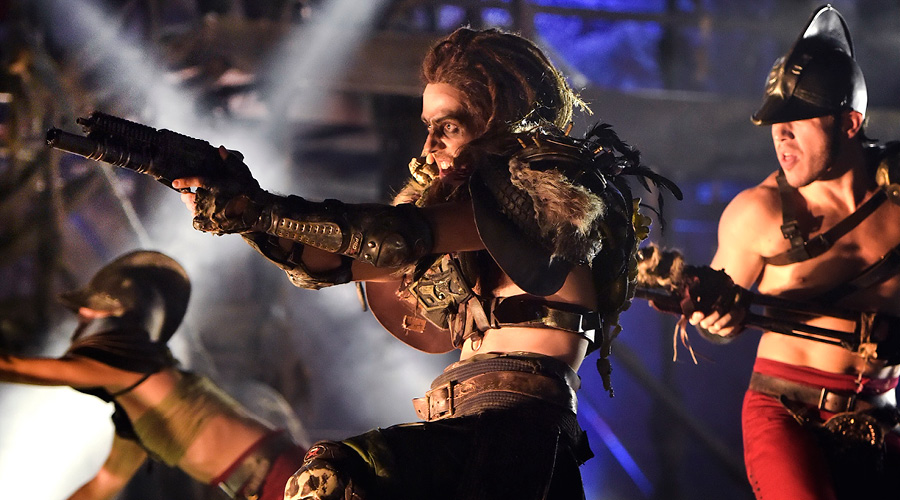 Abridged plot
Cesare, in pursuit of his enemy Pompeo, has followed him to Egypt. Pompeo's wife Cornelia pleads with Cesare to spare her husband. He is about to grant her plea, when the Egyptians led by their boy king Tolomeo bring him the head of Pompeo. Cornelia and Pompeo's son Sesto vow to avenge his death. Tolomeo's sister Cleopatra desires to depose her brother in order to become the sole ruler of Egypt. She joins Cornelia and Sesto in their plans for vengeance and entreats Cesare to aid her. Following her overtures, Cesare falls in love with Cleopatra. Her brother attempts to assassinate Cesare, but he escapes. It is reported to Cleopatra that Cesare has drowned while in flight. She is taken captive by her brother. Cesare, who has escaped drowning, enters to free his beloved. Tolomeo is slain by Sesto, because he forced himself upon Cornelia against her will. Cesare makes Cleopatra Queen of Egypt and returns to Rome.
Read More
Act I
After the overture, the entire cast, except Giulio Cesare, gathers on stage for the opening chorus. (Chorus: Viva, viva il nostro Alcide). Giulio Cesare and his victorious troops arrive on the banks of the River Nile after defeating Pompeo's forces. (Aria: Presti omai l'Egizia terra). Pompeo's second wife, Cornelia, begs for mercy for her husband's life. Cesare agrees, but on the condition that Pompeo must see him in person. Achilla, the leader of the Egyptian army, presents Cesare with a casket containing Pompeo's head. It is a token of support from Tolomeo, the co-ruler of Egypt (together with Cleopatra, his sister). Cornelia faints, and Cesare is furious about Tolomeo's cruelty. (Aria: Empio, dirò, tu sei). Cesare's assistant, Curio, offers to avenge Cornelia, hoping that she will fall for him and marry him. Cornelia rejects the offer in grief, saying that another death would not relieve her pain. (Aria: Priva, son d'ogni conforto). Sesto, son of Cornelia and Pompeo, swears to take revenge for his father's death. (Aria: Svegliatevi nel core). Cleopatra decides to use her charm to seduce Cesare. (Aria: Non disperar, chi sà?) Achilla brings the news to Tolomeo that Cesare was furious over the murder of Pompeo. Tolomeo swears to kill Cesare to protect his rule of the kingdom. (Aria: L'empio, sleale, indegno). Cleopatra (in disguise) goes to meet Cesare in his camp hoping that he will support her as the queen of Egypt. Cesare is amazed by her beauty. (Aria: Non è si vago e bello). Nireno notes that the seduction was successful. (Aria: Tutto può donna vezzosa). Meanwhile, Cornelia continues to mourn the loss of her husband. (Arioso: Nel tuo seno, amico sasso). Cornelia prepares to kill Tolomeo to avenge Pompeo's death, but is stopped by Sesto, who promises to do it instead. Cesare, Cornelia and Sesto go to the Egyptian palace to meet Tolomeo. (Aria: Cara speme, questo core). Cleopatra now believes that as she has turned Cesare, Cornelia and Sesto against Tolomeo successfully, the scales are tipped in her favour. (Aria: Tu la mia stella sei). Cesare meets Tolomeo, who offers him a room in the royal apartments, though Cesare tells Curio that he expects Tolomeo to betray him. (Aria: Va tacito e nascosto). Tolomeo is fascinated by Cornelia's beauty but has promised Achilla that he could have her. (Aria: Tu sei il cor di questo core). Sesto attempts to challenge Tolomeo, but is unsuccessful. When Cornelia rejects Achilla, he orders the soldiers to arrest Sesto. (Duet: Son nata a lagrimar).
Act II
In Cleopatra's palace, while in disguise as "Lidia", she uses her charms to seduce Cesare. (Aria: V'adoro, pupille). She sings praises of Cupid's darts and Cesare is delighted. Cesare is smitten with Cleopatra, and Nireno tells Cesare that "Lidia" is waiting for him. (Aria: Se in fiorito ameno prato). In Tolomeo's palace, Cornelia laments her fate. (Arioso: Deh piangete, oh mesti lumi). Achilla pleads with Cornelia to accept him, but she rejects him. (Aria: Se a me non sei crudele) When he leaves, Tolomeo also tries to win her, but is also rejected. (Aria: Sì spietata, il tuo rigore). Thinking that there is no hope, Cornelia tries to take her own life, but is stopped by Sesto, who is escorted by Nireno. Nireno reveals the bad news that Tolomeo has given orders for Cornelia to be sent to his harem. However, Nireno also comes up with a plan to sneak Sesto into the harem together with Cornelia, so Sesto can kill Tolomeo when he is alone and unarmed. (Aria: Cessa omai di sospirare). Sesto enters the garden of the palace, wishing to fight Tolomeo for killing his father. (Aria: L'angue offeso mai riposa). Meanwhile, Cleopatra waits for Cesare to arrive in her palace. (Aria: Venere bella). Still smitten with her, Cesare arrives in Cleopatra's palace. However, Curio suddenly bursts in and warns Cesare that he has been betrayed, and enemies are approaching Cesare's chambers and chanting "Death to Cesare". Cleopatra reveals her identity and after hearing the enemies heading for them, asks Cesare to flee, but he decides to fight. (Aria: Al lampo dell'armi). (Chorus: Morà, Cesare morà). Cleopatra, having fallen in love with Cesare, begs the gods to bless him. (Aria: Se pietà di me non senti). In Tolomeo's palace, Tolomeo prepares to enter his harem. (Arioso: Belle dee di questo core). As Tolomeo tries to seduce Cornelia, Sesto rushes in to kill Tolomeo, but is stopped by Achilla. Achilla announces that Cesare (in the attempt to run from soldiers) has jumped from the palace window and died. Achilla asks again for Cornelia's hand in marriage but is turned down by Tolomeo. Furious, Achilla leaves. Sesto feels devastated and attempts to kill himself but is prevented from doing so by his mother; he repeats his vow to kill Tolomeo. (Aria: L'aure che spira).
Act III
Furious at Tolomeo for being ungrateful to him despite his loyalty, Achilla plans to defect to Cleopatra's side (Aria: Dal fulgor di questa spada), but Tolomeo stabs him before he does. As battle rings out between Tolomeo's and Cleopatra's armies, Tolomeo celebrates his apparent victory against Cleopatra (Aria: Domerò la tua fierezza). Cleopatra laments losing both the battle and Cesare (Aria: Piangerò la sorte mia). However, Cesare is not dead: he survived his leap and is roaming the desert in search of his troops (Aria: Aure, deh, per pietà). While looking for Tolomeo, Sesto finds the wounded, nearly dead Achilla, who hands Sesto a seal authorizing him to command his armies. Cesare appears and demands the seal, promising that he will either save both Cornelia and Cleopatra or die (Aria: Quel torrente, che cade dal monte). With Cesare alive and Achilla dead, Sesto's spirits lift, and he vows to fight on (Aria: La giustizia ha già sull'arco). Cesare continues on to Cleopatra's camp, where a lamenting Cleopatra is overjoyed to see him. (Aria: Da tempeste il legno infranto).
In the palace, Sesto finds Tolomeo trying to rape Cornelia and kills him. Having successfully avenged Pompeo, Cornelia and Sesto celebrate Tolomeo's death. (Aria: Non ha più che temere). The victorious Cesare and Cleopatra enter Alexandria, and Cesare proclaims Cleopatra to be queen of Egypt and promises his support to her and her country. They declare their love for each other (Duet: Caro! Bella! Più amabile beltà). Cesare then proclaims Egypt's liberation from tyranny, and wishes for the glory of Rome to spread far and wide. For the final chorus, the entire cast (including the dead Achilla and Tolomeo) gathers on stage to celebrate the power of love and the triumph of good over evil (Chorus: Ritorni omai nel nostro core).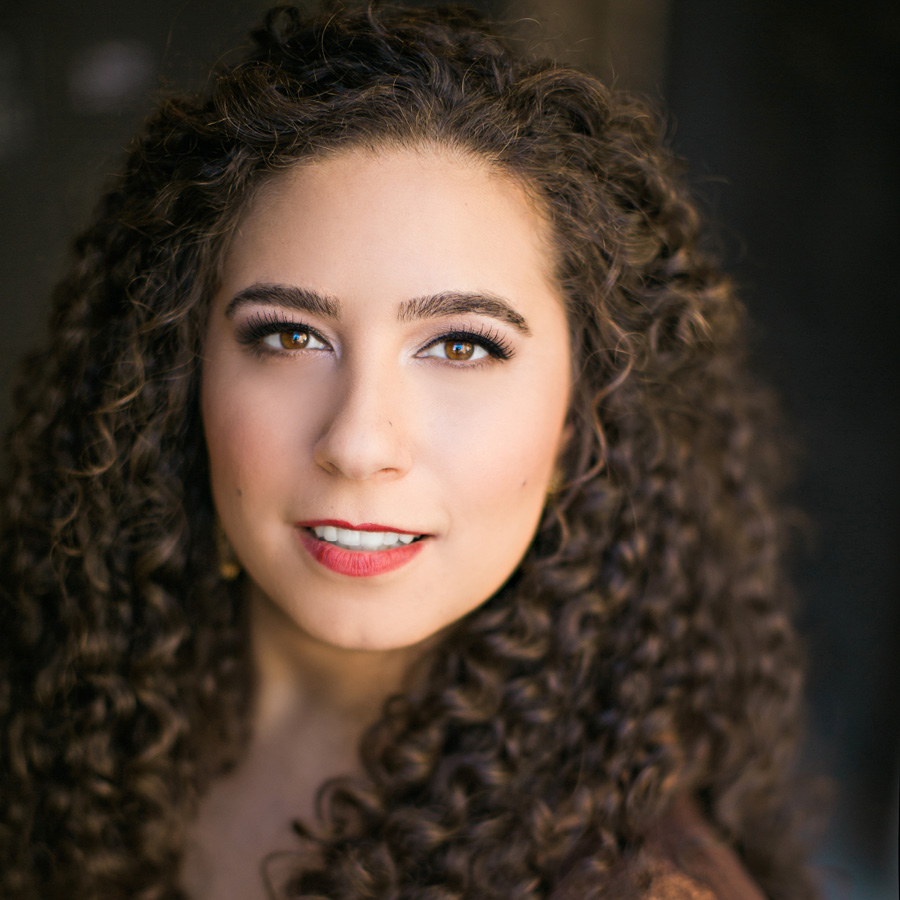 Cleopatra
The Queen of Egypt
Sesto Pompeo
The widow of Pompey's step-son
Tolomeo
Cleopatra's brother, King of Egypt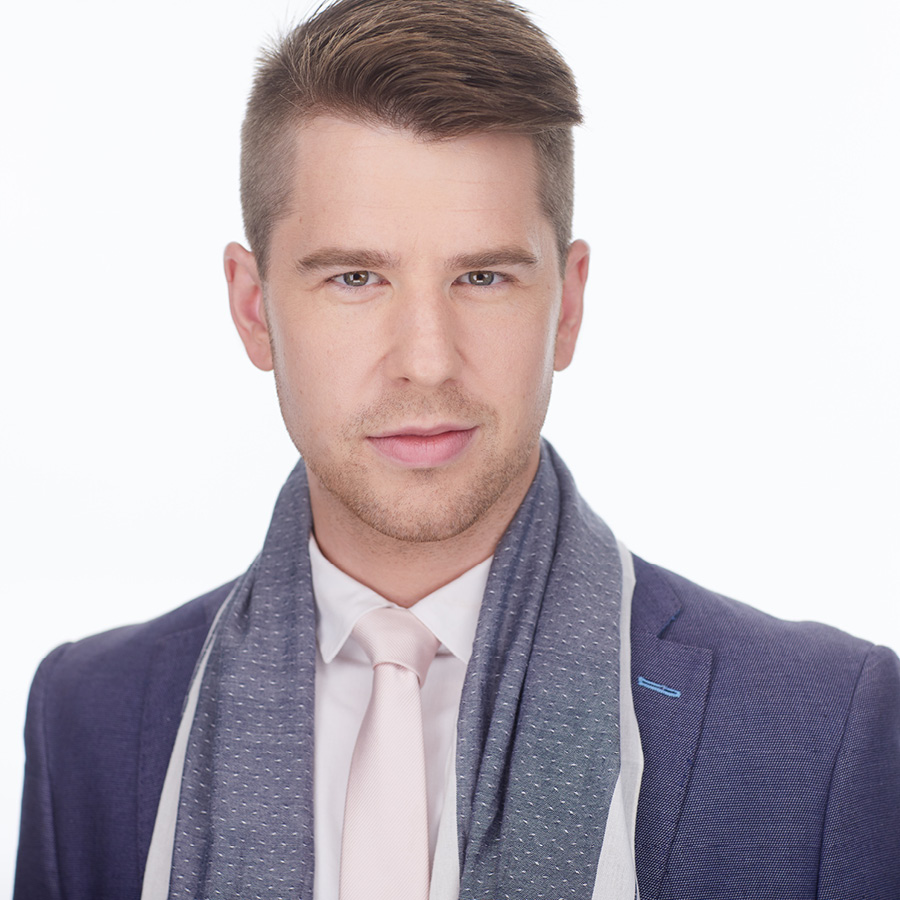 Newbie Guide
The Opera Experience
Operas on our mainstage are grand theatrical experiences. You can always expect the unexpected, and for our productions to be presented at the highest quality.
Supertitles
Many operas are in a foreign language. Supertitles are similar to subtitles in a film, except they are projected above the stage. These translations will help you follow what's happening on stage.
What to Wear
There is no dress code at The Opera and you will see everything from jeans to evening gowns and formal suits. Most people use it as a chance to enjoy dressing up in their own style.
Arriving in Good Time
If you are late, you will be escorted to the nearest late seating area. At intermission ushers will show you to your seat. Plan ahead to arrive with extra time.
Enhance Your Visit
Pre-Performance Talk
Learn about the history of the opera and the composer with board member and opera aficionado, Carter Joseph. One hour prior to curtain. Free with your ticket!
Familiarizing Yourself with the Story
Because of the foreign languages, classical music, and often complex plots, you will very likely enjoy the performance better if you spend a few minutes familiarizing yourself with the story and characters in advance. Some people even like to listen to the music in advance and others prefer to let it wash over them during the show and perhaps look it up afterwards.
How is an Opera Staged?
Auditions
Actors first audition for roles up to a year in advance, or for more experienced artists, directors also invite them to play a role.
Rehearsals
Most of the rehearsals are held in our rehearsal hall, and not the actual theatre. The conductor begins orchestra rehearsals about a week and half before opening night. They have four rehearsals with the conductor, and then the singers are added into the mix.
Sets & Costumes
The Atlanta Opera Costume Shop alters the costumes to fit our singers. Sometimes they do have to make costumes if there aren't enough, or if there is nothing that fits, etc. Once the sets are in place, the cast begins rehearsing at the theatre. The Opera production staff works with staff at the theatre to get all of the lighting and technical aspects of the production together.
Sitzprobe & Dress Rehearsal
The orchestra comes together with the singers in a special rehearsal called sitzprobe. There are no costumes during the sitzprobe, this is mainly to hear the voices with the orchestra. There is a piano dress rehearsal, when the singers rehearse in full costume for the first time so they can get used to wearing them. Finally, all of the pieces are put together for two full dress rehearsals leading up to opening night.
George Frideric Handel (1685-1759)
George Frideric Handel was a German-born English composer of the late Baroque era, noted particularly for his operas, oratorios, and instrumental compositions. He wrote the most famous of all oratorios, Messiah (1741), and is also known for such occasional pieces as Water Music (1717) and Music for the Royal Fireworks (1749).
Courtesy of Encyclopedia Britannica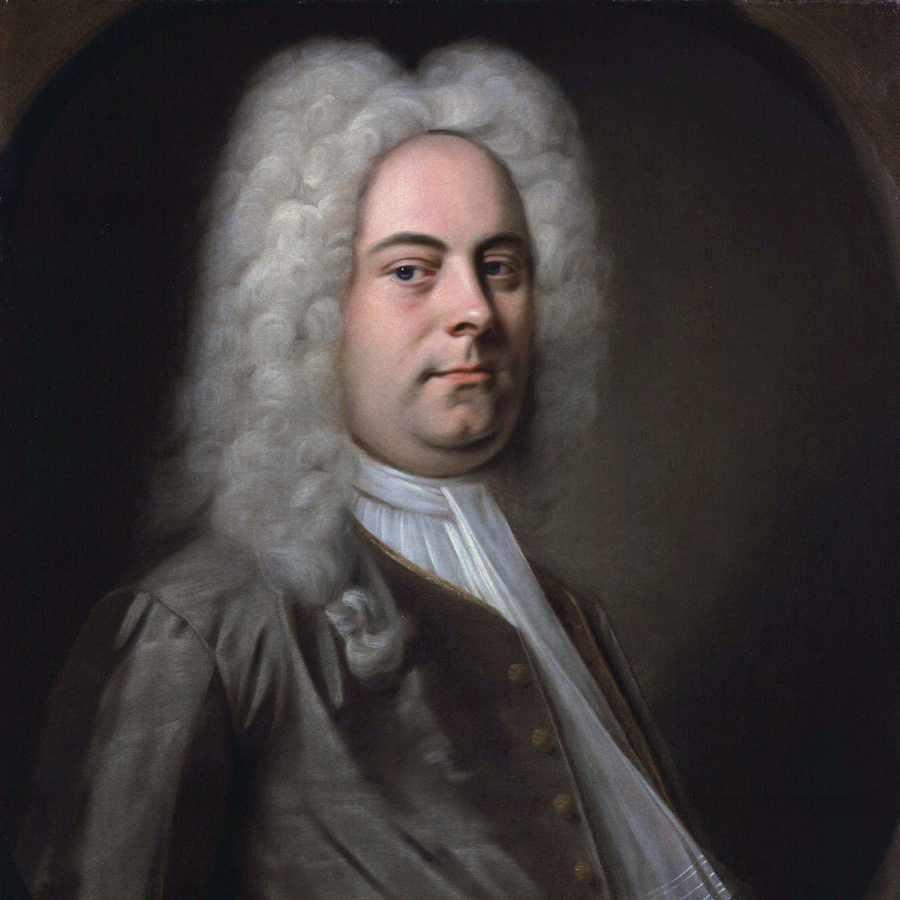 Gary Wedow
Conductor Gary Thor Wedow,who specializes in historically informed performances, has appeared with opera companies, orchestras, and festivals throughout North America. A frequent guest of Seattle Opera, some of his recent successes there include the double bill of Poulenc's La Voix humaine and Puccini's Suor Angelica, Gluck's Orphée, and Mozart's The Magic Flute. For many years Mr. Wedow was closely associated with New York City Opera, where he led Mozart's Don Giovanni, in the Christopher Alden production, and conducted the New York Premiere of Telemann's Orpheus in May 2012. Recently, he conducted The Magic Flute with Lyric Opera of Kansas City, the World Premiere of Paul Richards and Wendy Steiner's Biennale at the Barnes Foundation in Philadelphia, and Handel's Messiah for the Seattle Symphony Orchestra. In 2014 Mr. Wedow led J.S. Bach's St. Matthew Passion on tour with Juilliard 415, the historical performance ensemble, culminating with a concert in Alice Tully Hall; Donizetti's Don Pasquale for Arizona Opera; Mozart's The Abduction from the Seraglio for Utah Opera; and Don Giovanni for Seattle Opera.
Born in La Porte, Indiana, and now a resident of New York City, Gary Thor Wedow has been a member of The Juilliard School faculty since 1994, leading performances of Monteverdi's  L'incoronazione di Poppea, Mozart's La finta giardiniera, Handel's Ariodante, and Don Giovanni. He has prepared several performing editions of Baroque works in collaboration with countertenor Lawrence Lipnik, and his long association with director Stephen Wadsworth has included productions of Handel's Xerxes and Ariodante, as well as Gluck's Iphigénie en Tauride. He studied with piano virtuoso Jorge Bolet at the Indiana University School of Music and received his masters of music degree from Boston's New England Conservatory of Music.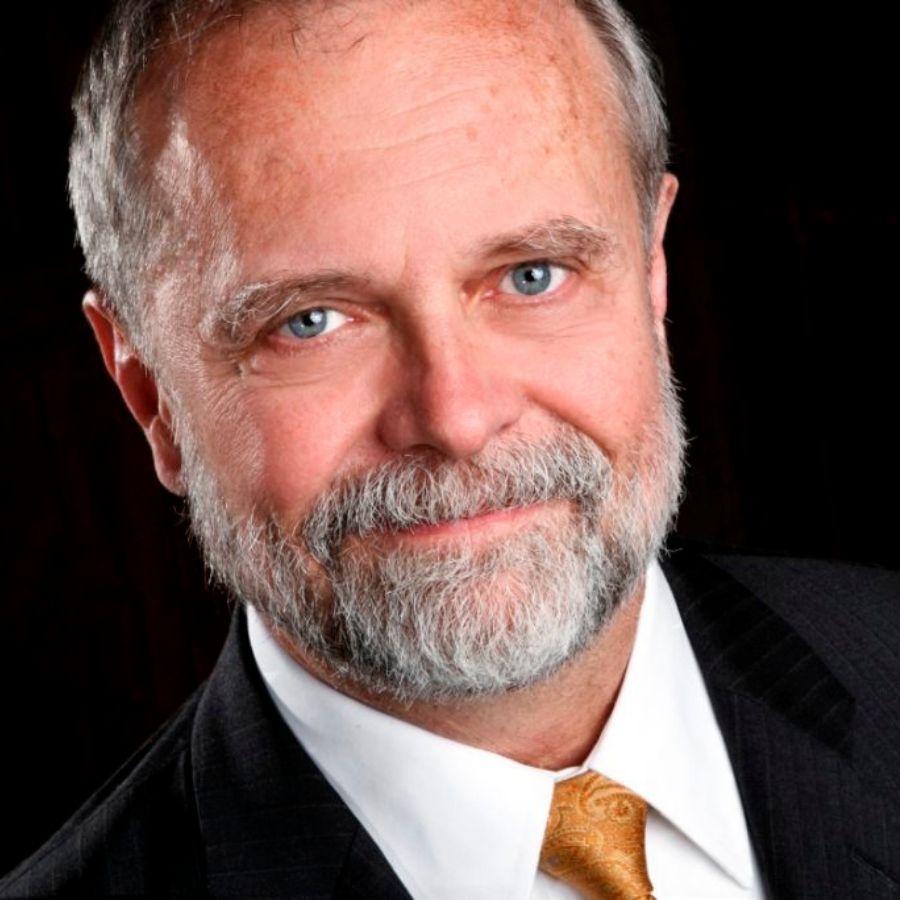 Tomer Zvulun
General and Artistic Director of The Atlanta Opera since 2013, Israeli born Tomer Zvulun is also one of leading stage director of his generation, earning consistent praise for his creative vision and innovative interpretations. His work has been presented by prestigious opera houses in Europe, South and Central America, Israel and the US, including The Metropolitan Opera, Washington National Opera, Seattle Opera, Houston Grand Opera, Dallas, San Diego, Boston, Pittsburgh, Minnesota, Montreal, Buenos Aires, Israeli Opera, and the festivals of Wexford, Glimmerglass and Wolf Trap, as well as leading educational institutes and universities such as The Juilliard School, Indiana University, and Boston University.
Tomer spent seven seasons on the directing staff of the Metropolitan Opera where he directed revivals of Carmen and Tosca and was involved with more than a dozen new productions. He is a frequent guest director in companies such as Seattle Opera (Semele, La Bohème, Eugene Onegin, Lucia di Lammermoor), Dallas Opera (Die Fledermaus, La Bohème), Houston (Flying Dutchman, Rigoletto), Wexford Festival (Silent Night, Dinner at Eight), Cincinnati Opera (Magic Flute, Don Giovanni, Flying Dutchman), Wolf Trap (Falstaff, Don Giovanni), Israeli Opera (Dead Man Walking, Giulio Cesare) among others. His European premiere of Silent Night at the Wexford Festival received two Irish Times Awards and traveled from Ireland to Washington National Opera, The Glimmerglass Festival and the opera companies of Atlanta, Austin and Salt Lake City.
Read More
Zvulun directed over 15 new productions in his home company in Atlanta, including Dead Man Walking, Flying Dutchman, Soldier Songs, Silent Night, Maria de Buenos Aires, La Boheme, Madama Butterfly, Lucia di Lammermoor, Magic Flute, and Eugene Onegin to name but a few. During Tomer's tenure, the company's fundraising has tripled, resulting in twice the number of productions presented annually. His focus on innovation has garnered national attention and resulted in a Harvard Business School case study chronicling The Atlanta Opera's turnaround, an International Opera Awards nomination, an ArtsATL Luminary Award, and an invitation to deliver a TEDx Talk about innovation in opera.
His upcoming projects include a new Rigoletto in Houston; a new Salome in Atlanta and Kansas City; revivals of his acclaimed production of Eugene Onegin in Montreal, Seattle and Palm Beach; Silent Night at Utah Opera; and Madama Butterfly and Glory Denied in Atlanta. He is currently working on developing a world premiere based on Anne Frank's Diary and Sensorium Ex, a world premiere based on a story about artificial intelligence.
Tomer's recent shows have traveled across continents, receiving critical acclaim for their striking visuals and cinematic quality. Some of them included The Flying Dutchman (Houston, Cincinnati, Atlanta), Dinner at Eight (Wexford Festival, Minnesota Opera), Eugene Onegin (Seattle, Atlanta, Detroit, Kansas City), Lucia di Lammermoor (Seattle, Atlanta, Cleveland) Silent Night (Wexford, Atlanta, Glimmerglass, Washington, Austin), Soldier Songs (Atlanta, San Diego), Dead Man Walking (New Orleans, Atlanta), La Bohème (Seattle, Pittsburgh, Cleveland, Atlanta, Dallas), Lucrezia Borgia (Buenos Aires), Gianni Schicchi (Juilliard, IVAI Tel Aviv), L'heaure Espagnole (Juilliard), Magic Flute (Cincinnati, Atlanta, Indiana University), Don Giovanni (Wolf Trap, Cincinnati), Die Fledermaus (Dallas, Kansas City), Falstaff (Wolf Trap, Des Moines), Rigoletto (Boston, Atlanta, Omaha, Charlotte), Madama Butterfly (Atlanta, Castleton Festival, New Orleans), Tosca (National Theatre Panama, Atlanta) and Semele (Seattle).
Tomer Zvulun was born and raised in Israel, attended the open University in Tel Aviv and Harvard Business School and makes his home in Atlanta.