The (R)evolution of Steve Jobs
Composer: Mason Bates
Librettist: Mark Campbell
Premiere Date: July 22, 2017, Santa Fe Opera
Apple Coomputer founder Steve Jobs, one of the most influential people of the modern age, is transformed into a dramatic character in this compelling 2017 opera by DJ and composer Mason Bates and librettist Mark Campbell. As the character Jobs looks back on a life dappled by dizzying heights and crushing disappointments, this charismatic, hard-driving visionary confronts the complexities of life and death. Cast in an appealing electro-acoustic soundscape generated by Mac laptop (of course) and live musicians, The (R)evolution of Steve Jobs cycles through key moments in his lifelong–and futile–pursuit of perfection and control over everything that matters to him.
Performed in English with English supertitles
Ferst Center for the Arts at Georgia Tech
The Atlanta Opera presents The (R)evolution of Steve Jobs in collaboration with Georgia Tech Arts.

Frequently Asked Questions
The original 2020-21 Mainstage and Discoveries series season will be moved in its entirety to 2021-22.
Is The Atlanta Opera planning performances for the 2020-21 season, now that you have postponed the originally scheduled season?
We'll be announcing our plans in the next couple of months. Safety is our number one priority, but we definitely are hoping to connect our patrons with out exciting new Company Players through innovative programming.
What do I need to do with my subscription for 2020-21?
We've moved your tickets automatically to 2021-22 at the Cobb Energy Centre. Your seats will the same and are held for you. If you would like to donate the value of those tickets or request a refund, click the button below to sign into your account and manage your tickets, or call 404-881-8885 and we will assist you. 
Is Madama Butterfly moving too?
Yes. Madama Butterfly is part of the Puccini festival. It has moved to fall of 2021. 
I haven't renewed my subscription yet for next season. Will my seats be held?
Yes. Your subscription seats will be held, and you can renew for the 2021-22 season during the spring of 2021. We will be in touch with all of our subscribers with updated information.
Who are the Atlanta Opera Company Players?
The Atlanta Opera announces the formation of the Atlanta Opera Company Players, featuring twelve world-class singers, all residents in Atlanta and the southeast, who will collaborate with the company's leadership team to reimagine its 2020–21 season. Drawing on the region's exceptional talent pool, and reflecting its vitality and diversity, these handpicked artists are sopranos Jasmine Habersham and Talise Trevigne; mezzos Jamie Barton, Daniela Mack and Megan Marino; tenors Alek Shrader and Richard Trey Smagur; baritones Michael Mayes and Reginald Smith Jr.; bass-baritone Ryan McKinny; and basses Kevin Burdette and Morris Robinson. Several already have strong ties to The Atlanta Opera, notably Barton, Mayes, Burdette and Robinson, who serve as the company's Artistic Advisory Council. To complete the Company Players, these twelve singers will be joined by this season's six emerging young members of The Atlanta Opera Studio Artists program. 
How will you ensure the safety of performers, staff and patrons as you work with the Company Players?
The safety and the well–being of our artists, staff, our audience is our very first priority. To that end, we have put together a new Health and Safety Advisory Council. Bringing together epidemiologists, public health specialists and doctors, including Dr. Carlos del Rio, Distinguished Professor of infectious disease at Emory University, and John Haupert, president and CEO of Grady Hospital and Vice Chair of Georgia's Department of Public Health, this team of experts will be on hand to advise us and observe safety, while complying with all the latest safety guidelines.
You can log into your account and manage your tickets online
If you have any questions regarding ticketing and the upcoming seasons, please call us at 404-881-8885. We are here to help you.
PROLOGUE
1965: The Jobs family garage, Los Altos
Paul Jobs presents his son Steve with a workbench as a birthday present and calls it "a fine place to start."
SCENE 1
2007: The stage of a convention center, San Francisco
An adult Steve Jobs delivers a public launch of his company's new product—"one device"—that will revolutionize technology. He ends his pitch noticeably weak and short of breath.
SCENE 2
2007, directly after: Corporate offices, Cupertino
Steve retreats to his office. His wife Laurene chides him for not taking better care of himself and losing himself in his work. She asks him to return home.
SCENE 3
2007, later that afternoon: The hills around Cupertino
Steve goes on a long meditative walk. He encounters Kōbun Chino Otogawa, Steve's former spiritual mentor in Sōtō Zen Buddhism, who died five years before. Steve remembers something he once said: "You can't connect the dots going forward. You can only connect them going backward." As they gaze at the sunset, Kōbun prompts Steve to acknowledge his mortality.
SCENE 4
1973: A class in calligraphy, Reed College, Oregon
A teacher discusses the significance of the ensō, a circle drawn in Japanese calligraphy. Steve is inspired by the aesthetic ideas of elegance and simplicity.
SCENE 5
1973: The garage of the Jobs family home, Los Altos
Steve's best friend Steve Wozniak has created a "blue box," a device that allows the user to make free telephone calls. Steve and "Woz" celebrate the ease with which they think corporate giants can be toppled.
SCENE 6
1974: An apple orchard near Los Altos
Steve and his girlfriend Chrisann take LSD. Steve imagines their surroundings coming to life as an orchestra, playing Bach. The two start to make love when Kōbun interrupts them.
SCENE 7
2007: The hills around Cupertino
1975: Los Altos Zen Center
Kōbun informs Steve that he cannot live at the Zen Center and hints that his destiny may lie elsewhere.
SCENE 8
1989: A lecture Hall, Stanford University
Steve meets Laurene for the first time.
SCENE 9
1976: The garage of the Jobs family home, Los Altos
Woz presents a new computer interface to Steve. Chrisann arrives and tells Steve that she is pregnant. When Steve demands that Chrisann end the pregnancy, she leaves in tears. Steve and Woz dream about the future of their invention, Steve remembering the orchestra in the orchard playing Bach and imagining the computer as "something we play."
SCENE 10
1980: Corporate offices, Cupertino
Steve severs ties with Chrisann and angers Woz by denying a fellow employee his pension. Chrisann and Woz lament the loss of the Steve they once knew.
SCENE 11
1989: Steve Jobs' home, Palo Alto
Steve shows Laurene his sparsely furnished home. A shared love for Ansel Adams work and Ella Fitzgerald albums prompt Laurene to encourage Steve to find meaning in his work.
SCENE 12
1981–1986: Corporate offices, Cupertino
Steve denies palimony to Chrisann for their child, Lisa, and offends Woz, who quits. Demoted by the board of directors, Steve bitterly leaves the company he founded.
SCENE 13–15
2007: The hills around Cupertino
1989: A lecture hall, Stanford University (REPLAY)
1989: Steve Jobs' home, Palo Alto (REPLAY)
Kōbun reminds Steve that it was necessary for him to learn from his mistakes. He helps Steve relive the more positive aspects of his life, like Laurene.
SCENE 16
2007: Steve Jobs' home
Steve returns home after his walk to find Laurene waiting for him. She confronts him and persuades him to finally accept his illness and mortality. Laurene leaves and Steve is alone. Kōbun conjures the best day in Steve's life: the day he married Laurene.
SCENE 17
1991: Yosemite National Park
2011: Stanford University Chapel
Attendees of the wedding gather in a circle while Kōbun officiates a Buddhist ceremony. Steve steps away to express his love for Laurene. The wedding scene changes suddenly into another ceremony and Kōbun informs Steve that he is witnessing his own memorial celebration. Steve protests a few production elements in the service, and Kōbun tells him to be still, to simplify. Laurene and Woz contemplate Steve's legacy and their time with him. Finally, Laurene is left alone and observes that while Steve will be both lionized and demonized, no one can deny his influence on the world.
EPILOGUE (FULL CIRCLE)
1965: The garage of the Jobs family home, Los Altos
As Laurene looks on, Paul Jobs presents his son with a workbench on his birthday… "a fine place to start."
Newbie Guide

Sponsored by the Molly Blank Fund of the Arthur M. Blank Family Foundation
The Discoveries series
The Discoveries series is dedicated to audience members who are seeking new works, new ideas and fresh perspectives. These are not your standard operas.
Locations
As part of The Opera's effort to bring opera to new audiences all over Atlanta, these productions are performed in exciting alternative venues that we don't traditionally perform opera in.
Supertitles
Many operas are in a foreign language. Supertitles are similar to subtitles in a film, except they are projected above the stage. These translations will help you follow what's happening on stage.
What to Wear
There is no dress code at The Opera and you will see everything from jeans to evening gowns and formal suits. Most people use it as a chance to enjoy dressing up in their own style.
Arriving in Good Time
If you are late, you will have to sit the first act in the back and then in the intermission ushers will show you to your seat. Plan ahead to arrive with extra time.
Enhance Your Visit
Backstory
Discoveries series performances include events either before or after the performance. As part of the Backstory program, these experiences allow audience members to learn more about the opera, open a conversation around important topics, and participate with the cast in conversation, dancing, and many other formats. Free for ticket holders.
Familiarizing Yourself with the Story
Because of the foreign languages, classical music, and often complex plots, you will very likely enjoy the performance better if you spend a few minutes familiarizing yourself with the story and characters in advance. Some people even like to listen to the music in advance and others prefer to let it wash over them during the show and perhaps look it up afterwards.
Mason Bates
Composer of the Grammy-winning opera The (R)evolution of Steve Jobs, Mason Bates serves as the first composer-in-residence of the Kennedy Center for the Performing Arts. Championed by legendary conductors such as Riccardo Muti, Michael Tilson Thomas, and Leonard Slatkin, his symphonic music is the first to receive widespread acceptance for its unique integration of electronic sounds, and he was named the most-performed composer of his generation in a recent survey of American music.  His opera was hailed as one of the best-selling productions in the history of Santa Fe Opera and was awarded the 2019 Grammy for Best Opera Recording.  In 2018, he was named Composer of the Year by Musical America.
As both a DJ and a curator, he has become a visible advocate for bringing new music to new spaces, whether through institutional partnerships such as his former residency with the Chicago Symphony Orchestra, or through his club/classical project Mercury Soul, which transforms commercial clubs into exciting hybrid musical events. He has also composed for films, including Gus Van Sant's The Sea of Trees starring Matthew McConaughey and Naomi Watts. He serves on the faculty of the San Francisco Conservatory of Music, which offers instruction in both composition and music technology.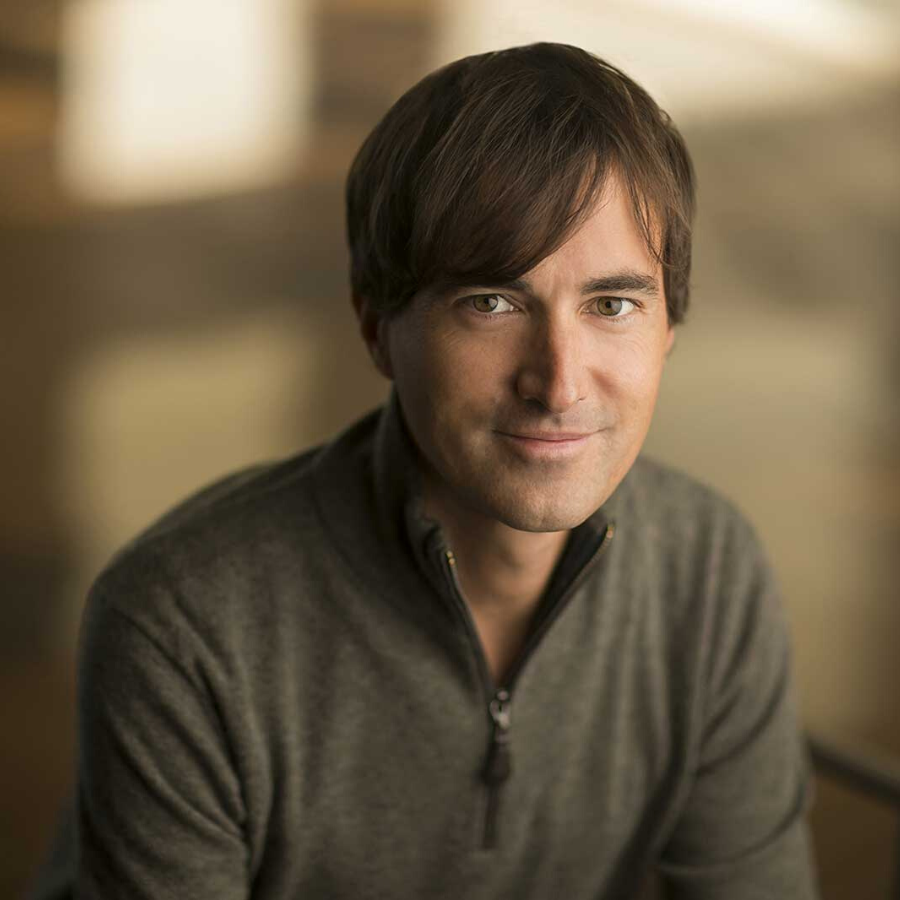 Mark Campbell
On the heels (at least in "opera time") of the success of Kevin Puts' and his opera Silent Night in 2016, Mark Campbell is thrilled to be rejoining Atlanta Opera this season with two works he co-created: The (R)evolution of Steve Jobs and As One. Mark's work as a librettist  have received both the Pulitzer Prize in Music (2012) and a GRAMMY Award (2018) and is at the forefront of the contemporary American opera scene. A prolific writer, he has penned 37 opera librettos, lyrics for 7 musicals, and the text for 5 song cycles and 2 oratorios. Mark's other successful works include The Shining, Stonewall, Later the Same Evening, Burke & Mr. Hare, The Manchurian Candidate, The Other Room, Edward Tulane, Empty the House, The Inspector, Approaching Ali, A Letter to East 11th Street, Volpone, Bastianello/Lucrezia, Songs from an Unmade Bed, Sanctuary Road and A Nation of Others. Mark has received many other prestigious prizes for his work, including the first Kleban Foundation Award for Lyricist, 2 Richard Rodgers Awards from the American Academy of Arts and Letters, 3 Drama Desk nominations, a Jonathan Larson Foundation Award, a New York Foundation for the Arts Playwriting Fellowship, the first Dominic J. Pelliciotti Award, and a grant from the New York State Council of the Arts. Mark is also an advocate for contemporary American opera and serves as a mentor for future generations of opera creators through such organizations as American Opera Projects, American Lyric Theatre, and Washington National Opera's American Opera Initiative. Upcoming premieres include The Secret River for Opera Orlando (Stella Sung, composer), Supermax for Saratoga Opera, (Stewart Wallace, composer); A Thousand Acres for Des Moines Metro Opera (Kristin Kuster, composer) and the book for the musical Les Girls for Théatre du Châtelet (Cole Porter, composer). www.markcampbellwords.com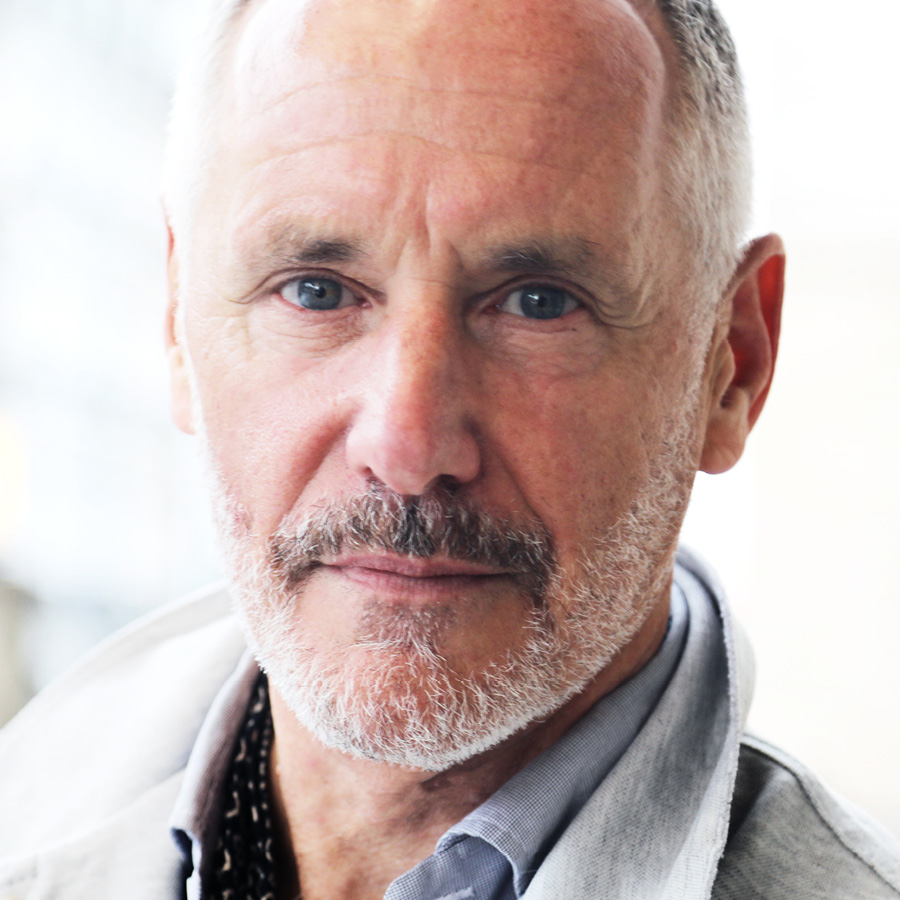 Tomer Zvulun
General and Artistic Director of The Atlanta Opera since 2013, Israeli born Tomer Zvulun is also one of leading stage director of his generation, earning consistent praise for his creative vision and innovative interpretations. His work has been presented by prestigious opera houses in Europe, South and Central America, Israel and the US, including The Metropolitan Opera, Washington National Opera, Seattle Opera, Houston Grand Opera, Dallas, San Diego, Boston, Pittsburgh, Minnesota, Montreal, Buenos Aires, Israeli Opera, and the festivals of Wexford, Glimmerglass and Wolf Trap, as well as leading educational institutes and universities such as The Juilliard School, Indiana University, and Boston University.
Tomer spent seven seasons on the directing staff of the Metropolitan Opera where he directed revivals of Carmen and Tosca and was involved with more than a dozen new productions. He is a frequent guest director in companies such as Seattle Opera (Semele, La Bohème, Eugene Onegin, Lucia di Lammermoor), Dallas Opera (Die Fledermaus, La Bohème), Houston (Flying Dutchman, Rigoletto), Wexford Festival (Silent Night, Dinner at Eight), Cincinnati Opera (Magic Flute, Don Giovanni, Flying Dutchman), Wolf Trap (Falstaff, Don Giovanni), Israeli Opera (Dead Man Walking, Giulio Cesare) among others. His European premiere of Silent Night at the Wexford Festival received two Irish Times Awards and traveled from Ireland to Washington National Opera, The Glimmerglass Festival and the opera companies of Atlanta, Austin and Salt Lake City.
Read More
Zvulun directed over 15 new productions in his home company in Atlanta, including Dead Man Walking, Flying Dutchman, Soldier Songs, Silent Night, Maria de Buenos Aires, La Boheme, Madama Butterfly, Lucia di Lammermoor, Magic Flute, and Eugene Onegin to name but a few. During Tomer's tenure, the company's fundraising has tripled, resulting in twice the number of productions presented annually. His focus on innovation has garnered national attention and resulted in a Harvard Business School case study chronicling The Atlanta Opera's turnaround, an International Opera Awards nomination, an ArtsATL Luminary Award, and an invitation to deliver a TEDx Talk about innovation in opera.
His upcoming projects include a new Rigoletto in Houston; a new Salome in Atlanta and Kansas City; revivals of his acclaimed production of Eugene Onegin in Montreal, Seattle and Palm Beach; Silent Night at Utah Opera; and Madama Butterfly and Glory Denied in Atlanta. He is currently working on developing a world premiere based on Anne Frank's Diary and Sensorium Ex, a world premiere based on a story about artificial intelligence.
Tomer's recent shows have traveled across continents, receiving critical acclaim for their striking visuals and cinematic quality. Some of them included The Flying Dutchman (Houston, Cincinnati, Atlanta), Dinner at Eight (Wexford Festival, Minnesota Opera), Eugene Onegin (Seattle, Atlanta, Detroit, Kansas City), Lucia di Lammermoor (Seattle, Atlanta, Cleveland) Silent Night (Wexford, Atlanta, Glimmerglass, Washington, Austin), Soldier Songs (Atlanta, San Diego), Dead Man Walking (New Orleans, Atlanta), La Bohème (Seattle, Pittsburgh, Cleveland, Atlanta, Dallas), Lucrezia Borgia (Buenos Aires), Gianni Schicchi (Juilliard, IVAI Tel Aviv), L'heaure Espagnole (Juilliard), Magic Flute (Cincinnati, Atlanta, Indiana University), Don Giovanni (Wolf Trap, Cincinnati), Die Fledermaus (Dallas, Kansas City), Falstaff (Wolf Trap, Des Moines), Rigoletto (Boston, Atlanta, Omaha, Charlotte), Madama Butterfly (Atlanta, Castleton Festival, New Orleans), Tosca (National Theatre Panama, Atlanta) and Semele (Seattle).
Tomer Zvulun was born and raised in Israel, attended the open University in Tel Aviv and Harvard Business School and makes his home in Atlanta.