Cast
Frank Van Aken
Herod Antipas
Jennifer Larmore
Herodias
Jennifer Holloway
Salome
Nathan Berg
Jochanaan
Adam Diegel
Narraboth
Creative
Arthur Fagen
Conductor
Tomer Zvulun
Director
Erhard Rom
Scenic & Projections Designer
Robert Wierzel
Lighting Designer
Mattie Ullrich
Costume Designer
Amir Levy
Choreographer
Composer: Richard Strauss
Librettist: Hedwig Lachmann's translation of Oscar Wilde's drama, adapted by the composer
Premiere Date: Dec 9, 1905, Königliches Opernhaus, Dresden
A psychological thriller draped in lust, incest, power, and seduction, Salome is the twisted tale of a depraved tyrant, his bewitching stepdaughter, and her unholy infatuation with John the Baptist. First transported from Mark's Gospel to the world's stage by Oscar Wilde, the opera Salome scandalized the music world into the 1930s, and continues to captivate with its sublimely rich musical tapestries.
Performed in German with English supertitles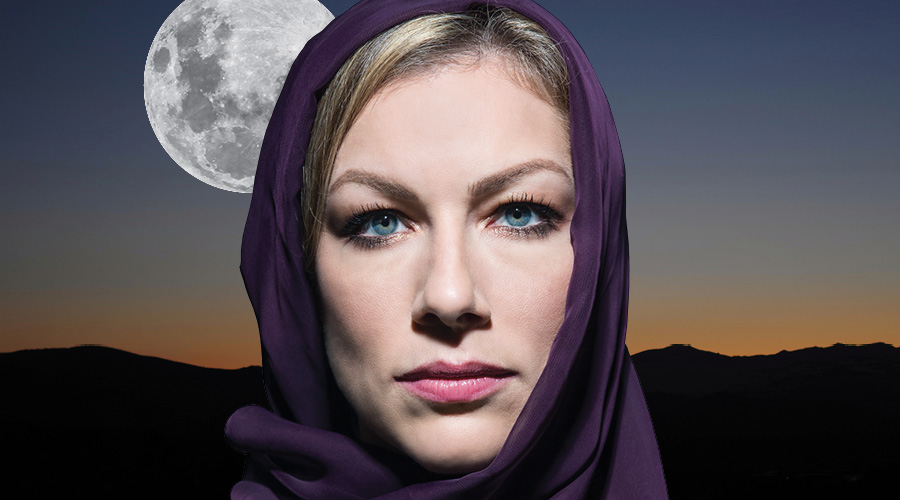 Choose a date to buy tickets
UPGRADE YOUR EXPERIENCE: $40 backstage tour and champagne toast

Thursday, January 23: Teachers with students may attend the final dress rehearsal for FREE
Available soon
Friday, January 31: Young professionals enjoy a pre-show cocktail hour + ticket to the show
Get Tickets >

All Performances: Students with ID may purchase discount tickets two hours in advance at the Cobb Energy Centre
$25 – 35 per seat
Set renderings by Erhard Rom | Costume sketches by Mattie Ullrich
The palace of Herod at Tiberias, Galilee (Judea), c. 30 A.D.
At King Herod's palace, the young captain Narraboth admires the beautiful princess Salome, who sits at the banquet table with her stepfather, Herod, and his court. A page warns Narraboth that something terrible might happen if he continues to stare at the princess, but Narraboth won't listen. The voice of Jochanaan is heard from the cistern, where he is kept prisoner, proclaiming the coming of the Messiah, and two soldiers comment on the prophet's kindness and on Herod's fear of him. Suddenly Salome appears, disgusted with Herod's advances toward her and bored by his guests. Jochanaan's voice is heard again, cursing the sinful life of Salome's mother, Herodias. Salome asks about the prophet. The soldiers refuse to allow her to speak with him, but Narraboth, unable to resist her, orders that Jochanaan be brought forth from the cistern.
Read More
Although initially she is terrified by the sight of the holy man, Salome quickly becomes fascinated by his appearance, begging him to let her touch his hair, then his skin, and finally his lips. Jochanaan forcefully rejects her. Narraboth, who can't bear Salome's desire for another man, stabs himself. Salome, not noticing him and beside herself with excitement, continues to beg for Jochanaan's kiss. The prophet tells her to save herself by seeking Christ and retreats into the cistern, cursing Salome. Herod appears from the palace, looking for the princess and commenting on the moon's strange appearance. When he slips in Narraboth's blood, he suddenly panics and suffers hallucinations. Herodias angrily dismisses his fantasies and asks him to go back inside with her, but Herod's attentions are now focused on Salome. He offers her food and wine, but she rejects his advances. From the cistern, Jochanaan resumes his tirades against Herodias, who demands that Herod turn the prophet over to the Jews. Herod refuses, maintaining that Jochanaan is a holy man and has seen God. His words spark an argument among the Jews concerning the true nature of God, and two Nazarenes talk about the miracles of Jesus. As Jochanaan continues to accuse her, Herodias demands that he be silenced.
Herod asks Salome to dance for him. She refuses, but when he promises to give her anything she wants, she agrees once she has made him swear to keep his word. Ignoring her mother's please not to, Salome dances seductively, removing her clothes. The delighted king wants to know what reward she would like, and she asks for the head of Jochanaan on a silver platter. Horrified, the king refuses, while Herodias laughs approvingly at Salome's choice. Herod offers other rewards, but Salome insists, reminding Herod of his oath. The king finally gives in. As the executioner descends into the cistern, the princess anxiously and impatiently awaits her prize. When the prophet's head is brought to her, she passionately addresses Jochanaan as if he were still alive and kisses his lips. The terrified Herod, outraged at Salome's behavior, orders the soldiers to kill her.
Courtesy of Pittsburgh Opera and Opera News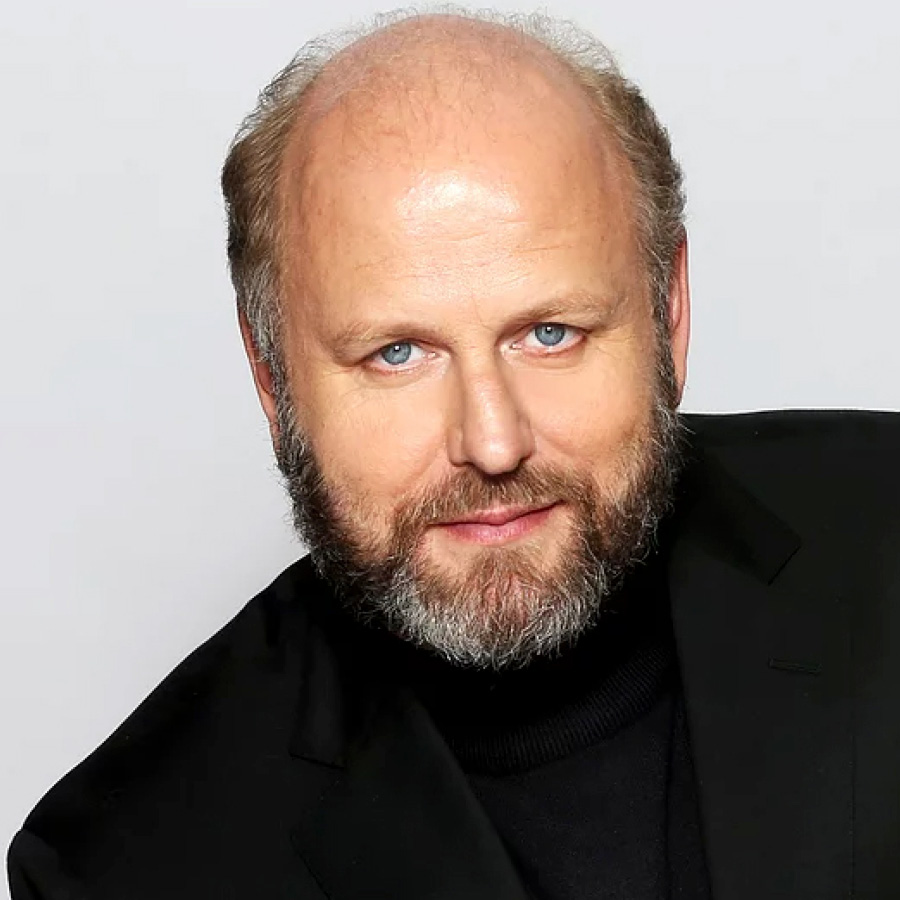 Dutch tenor Frank van Aken studied in Utrecht and is a music graduate of the Opera Studio of the Royal Conservatory in The Hague. He completed his vocal studies with James McCray.
Herodias
Herod's wife and sister-in-law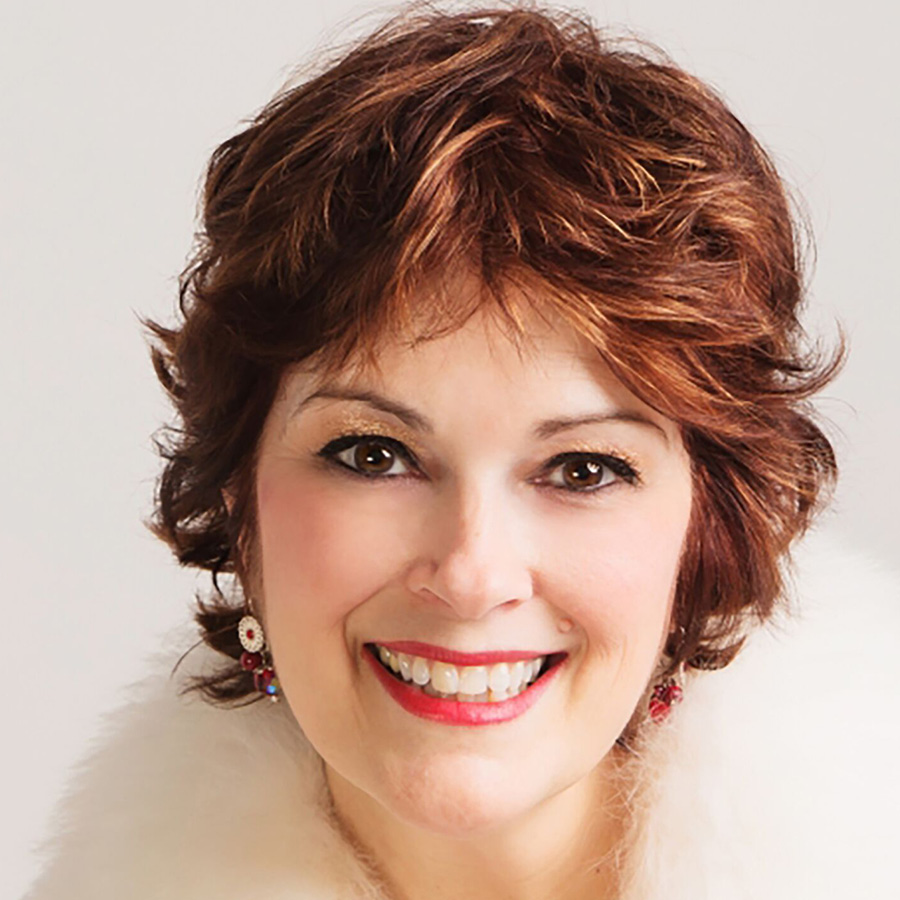 Last seen at The Atlanta Opera in Weill's The Seven Deadly Sins, Atlanta native and Grammy-Award winner Jennifer Larmore is an outstanding American mezzo-soprano, well known for her versatility and stagecraft.
Salome
Herod's stepdaughter and niece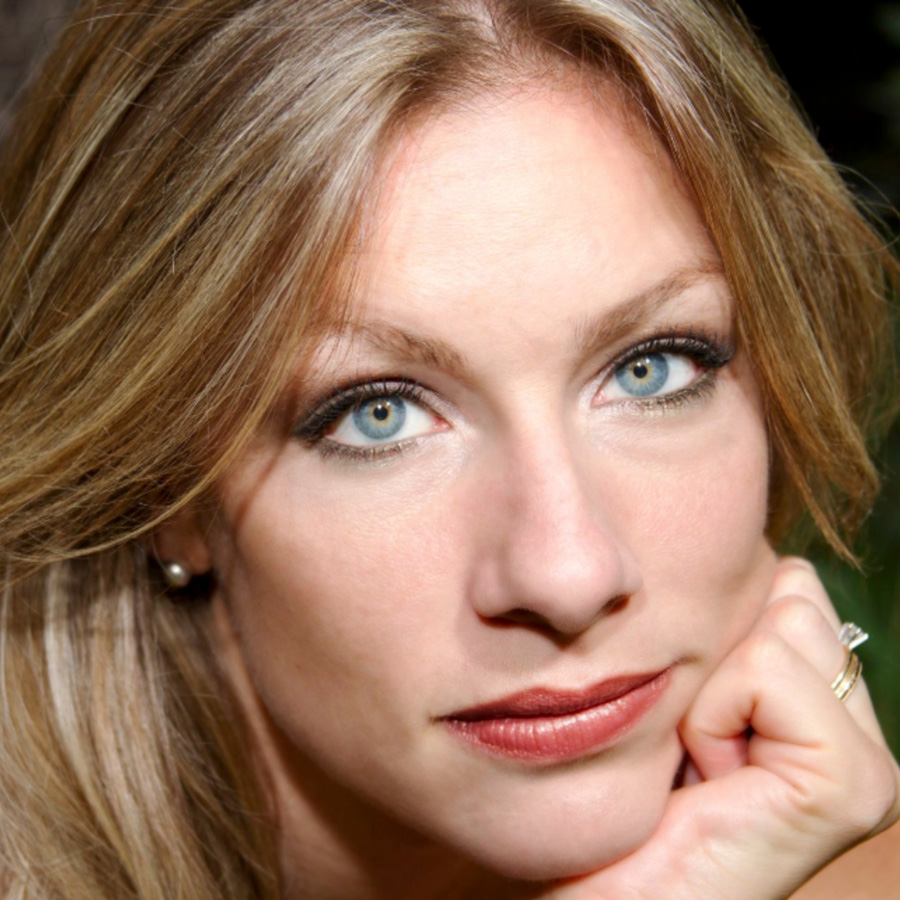 Lauded for her "liquid, lambent voice," soprano Jennifer Holloway gives new life to the characters she plays and the music she sings at leading opera houses.
Jochanaan
John the Baptist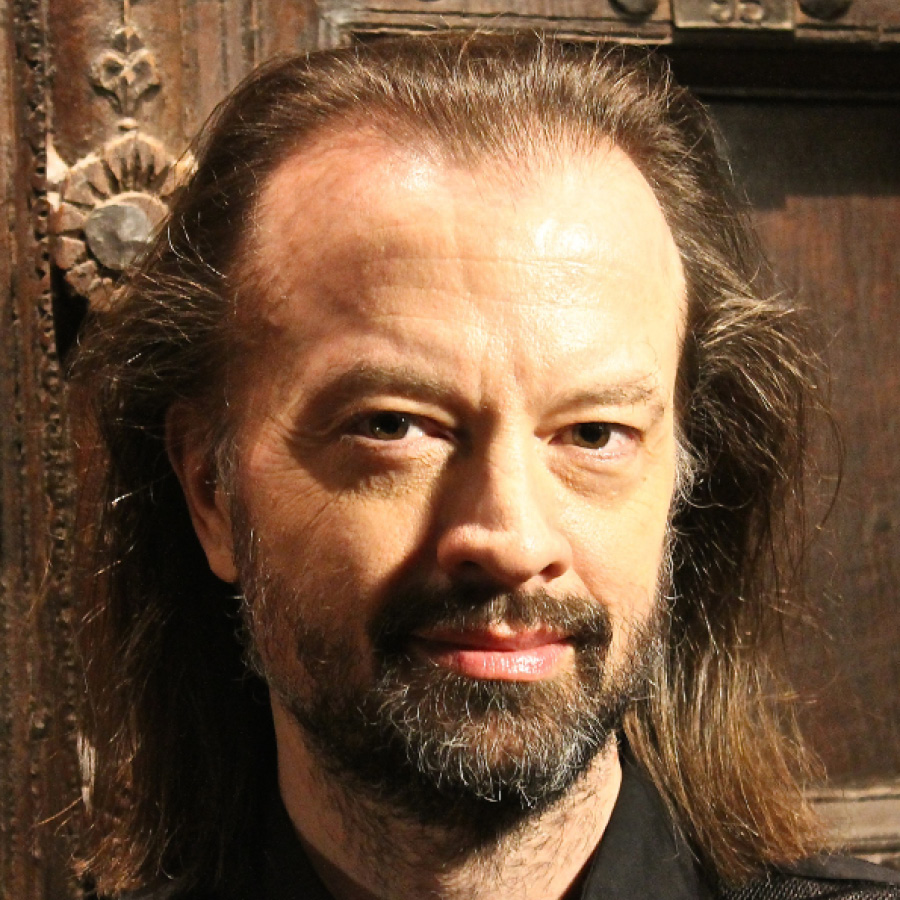 Hailed as a "majestic bass" (Financial Times), Canadian bass-baritone Nathan Berg makes his Atlanta Opera debut as Jochanaan.
Narraboth
Captain of the Guard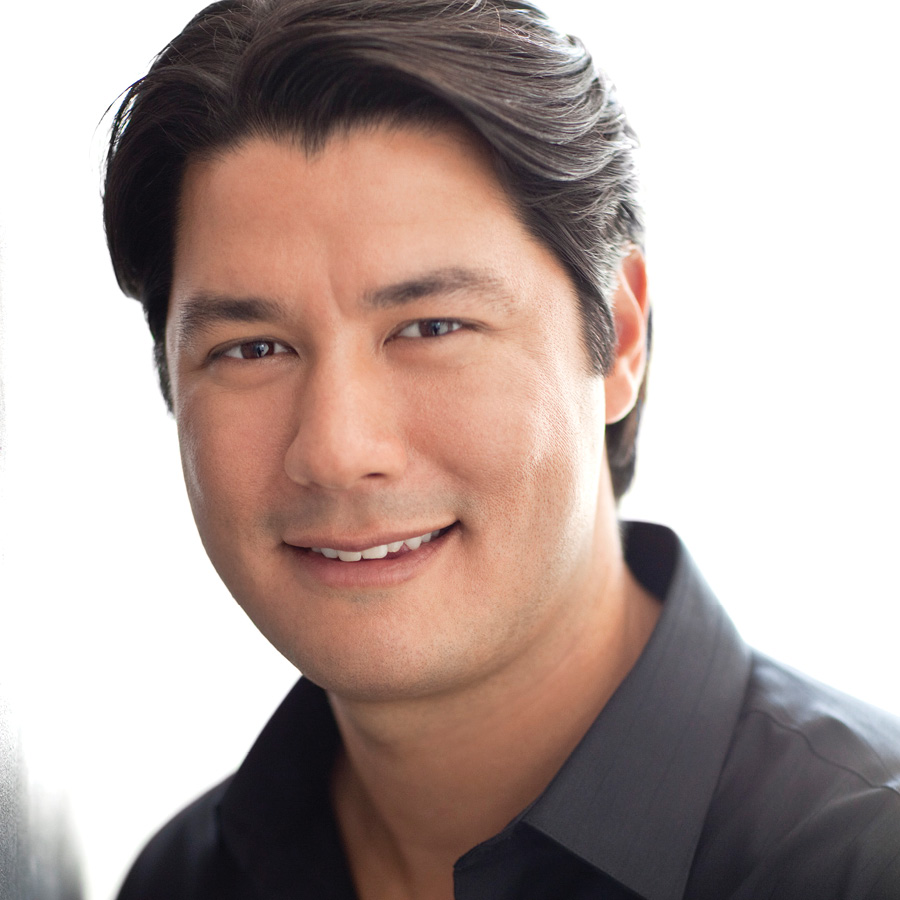 Adam Diegel regularly earns international acclaim for his impassioned dramatic sensibilities, powerful voice, and for his classic leading man looks.
A First Timer's Guide
The Opera Experience
Operas on our mainstage are grand theatrical experiences. You can always expect the unexpected, and for our productions to be presented at the highest quality.
Supertitles
Many operas are in a foreign language. Supertitles are similar to subtitles in a film, except they are projected above the stage. These translations will help you follow what's happening on stage.
What to Wear
There is no dress code at The Opera and you will see everything from jeans to evening gowns and formal suits. Most people use it as a chance to enjoy dressing up in their own style.
Arriving in Good Time
If you are late, you will be escorted to the nearest late seating area. At intermission ushers will show you to your seat. Plan ahead to arrive with extra time.
Enhance Your Visit
Pre-Performance Talk
Learn about the history of the opera, the composer, and more from artists and opera aficionados. One hour prior to curtain. Free with your ticket!
Familiarizing Yourself with the Story
Because of the foreign languages, classical music, and often complex plots, you will very likely enjoy the performance better if you spend a few minutes familiarizing yourself with the story and characters in advance. Some people even like to listen to the music in advance and others prefer to let it wash over them during the show and perhaps look it up afterwards.
How is an Opera Staged?
Auditions
Actors first audition for roles up to a year in advance, or for more experienced artists, directors also invite them to play a role.
Rehearsals
Most of the rehearsals are held in our rehearsal hall, and not the actual theatre. The conductor begins orchestra rehearsals about a week and half before opening night. They have four rehearsals with the conductor, and then the singers are added into the mix.
Sets & Costumes
The Atlanta Opera Costume Shop alters the costumes to fit our singers. Sometimes they do have to make costumes if there aren't enough, or if there is nothing that fits, etc. Once the sets are in place, the cast begins rehearsing at the theatre. The Opera production staff works with staff at the theatre to get all of the lighting and technical aspects of the production together.
Sitzprobe & Dress Rehearsal
The orchestra comes together with the singers in a special rehearsal called sitzprobe. There are no costumes during the sitzprobe, this is mainly to hear the voices with the orchestra. There is a piano dress rehearsal, when the singers rehearse in full costume for the first time so they can get used to wearing them. Finally, all of the pieces are put together for two full dress rehearsals leading up to opening night.
*member of The Atlanta Opera Studio
**alumnus of The Atlanta Opera Studio

Richard Strauss (1864-1949)
Richard Strauss was born on June 11, 1864 in Munich, Germany.
Strauss's father, Franz, was the principal horn player of the Munich Court Orchestra and was recognized as Germany's leading virtuoso of the instrument. His mother came from the prominent brewing family of Pschorr. During a conventional education, Strauss still devoted most of his time and energy to music. When he left school in 1882, he had already composed more than 140 works, including 59 lieder (art songs) and various chamber and orchestral works.
The years 1898 and 1899 saw the respective premieres of Strauss's two most ambitious tone poems, Don Quixote and Ein Heldenleben (A Hero's Life). In 1904 he and Pauline, who was the foremost exponent of his songs, toured the United States, where in New York City he conducted the first performance of his Symphonia Domestica (Domestic Symphony). The following year, in Dresden, he enjoyed his first operatic success with Salome, based on Oscar Wilde's play. Although Salome was regarded by some as blasphemous and obscene, it triumphed in all the major opera houses except Vienna, where the censor forbade Gustav Mahler to stage it.
Read More
Strauss had an unrivaled descriptive power and a remarkable ability to convey psychological detail. This last quality was particularly evident in his operas. With Salome (1903–05), Strauss transferred his mastery of the orchestral tone-poem to an opera that is outstanding for the intensity with which it conveys Salome's naive lust for John the Baptist and the depravity of her stepfather Herod's court. His next opera, Elektra (1906–08), is a second blockbusting one-act study of female obsession, in this case revenge. In this score Strauss went as far toward atonality as he ever desired. Elektra was followed by Der Rosenkavalier(1909–10), a "comedy in music" that is set in 18th-century Vienna and features an anachronistic string of waltzes and characters like the Marschallin, Baron Ochs, Octavian, and Sophie, whom audiences at once took to their hearts. This opera remains Strauss's most popular stage work, despite its occasional dull passages.
He spent the last 38 years of his life refining and polishing his style, writing often for smaller orchestras, partly out of practical considerations (to ensure the audibility of sung words in the theatre) and partly because large-scale Romantic musical textures were becoming less and less significant. In later years Strauss's style became more classical in the Mozartean sense. Indeed, the opera Capriccio and other late works may be said to have achieved a perfect fusion of the late German Romantic and the Neoclassical manner.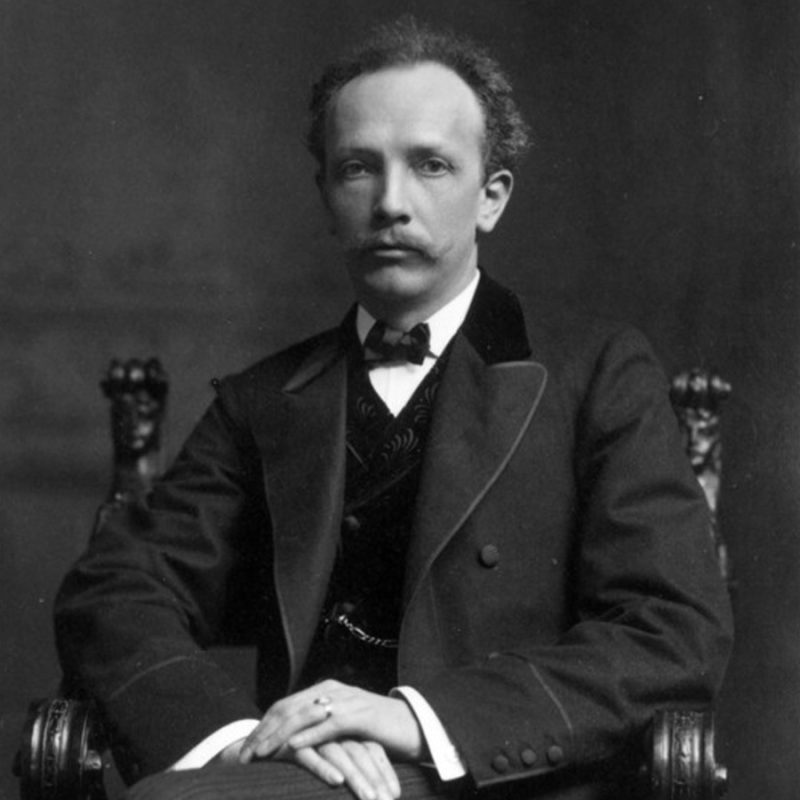 Arthur Fagen
Arthur Fagen has been the Carl and Sally Gable music director at The Atlanta Opera since 2010, and continues to be in great demand as a conductor of symphony and opera both in Europe and the United States. He is a regular guest at the most prestigious opera houses, concert halls, and music festivals at home and abroad, and his career has been marked by a string of notable appearances including the Metropolitan Opera, Lyric Opera of Chicago, Staatsoper Berlin, Munich State Opera, Deutsche Oper Berlin, and the New York City Opera.
A former assistant of Christoph von Dohnanyi (Frankfurt Opera) and James Levine (Metropolitan Opera), he served as principal conductor in Kassel and Brunswick, as chief conductor of the Flanders Opera of Antwerp and Ghent, as music director of the Queens Symphony Orchestra, and as a member of the conducting staff of the Lyric Opera of Chicago.
Fagen was born in New York and studied with Laszlo Halasz, Max Rudolf (Curtis Institute) and Hans Swarowsky. Fagen has an opera repertoire of more than 75 works and has recorded for Naxos and BMG. The recent Naxos recording of Martinůs works was awarded Editor's Choice in the March 2010 issue of Gramophone Magazine.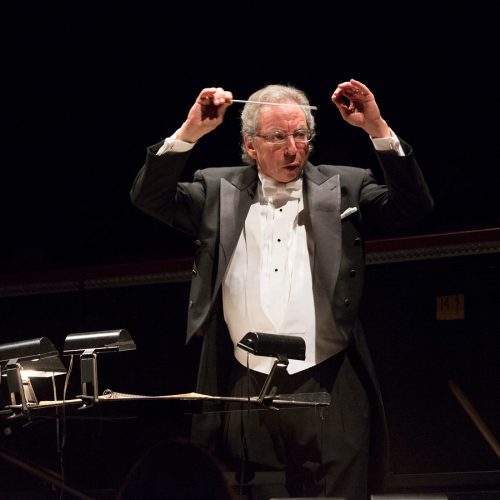 Tomer Zvulun
General and Artistic Director of The Atlanta Opera since 2013, Israeli born Tomer Zvulun is also one of leading stage director of his generation, earning consistent praise for his creative vision and innovative interpretations. His work has been presented by prestigious opera houses in Europe, South and Central America, Israel and the US, including The Metropolitan Opera, Washington National Opera, Seattle Opera, Houston Grand Opera, Dallas, San Diego, Boston, Pittsburgh, Minnesota, Montreal, Buenos Aires, Israeli Opera, and the festivals of Wexford, Glimmerglass and Wolf Trap, as well as leading educational institutes and universities such as The Juilliard School, Indiana University, and Boston University.
Tomer spent seven seasons on the directing staff of the Metropolitan Opera where he directed revivals of Carmen and Tosca and was involved with more than a dozen new productions. He is a frequent guest director in companies such as Seattle Opera (Semele, La Bohème, Eugene Onegin, Lucia di Lammermoor), Dallas Opera (Die Fledermaus, La Bohème), Houston (Flying Dutchman, Rigoletto), Wexford Festival (Silent Night, Dinner at Eight), Cincinnati Opera (Magic Flute, Don Giovanni, Flying Dutchman), Wolf Trap (Falstaff, Don Giovanni), Israeli Opera (Dead Man Walking, Giulio Cesare) among others. His European premiere of Silent Night at the Wexford Festival received two Irish Times Awards and traveled from Ireland to Washington National Opera, The Glimmerglass Festival and the opera companies of Atlanta, Austin and Salt Lake City.
Read More
Zvulun directed over 15 new productions in his home company in Atlanta, including Dead Man Walking, Flying Dutchman, Soldier Songs, Silent Night, Maria de Buenos Aires, La Boheme, Madama Butterfly, Lucia di Lammermoor, Magic Flute, and Eugene Onegin to name but a few. During Tomer's tenure, the company's fundraising has tripled, resulting in twice the number of productions presented annually. His focus on innovation has garnered national attention and resulted in a Harvard Business School case study chronicling The Atlanta Opera's turnaround, an International Opera Awards nomination, an ArtsATL Luminary Award, and an invitation to deliver a TEDx Talk about innovation in opera.
His upcoming projects include a new Rigoletto in Houston; a new Salome in Atlanta and Kansas City; revivals of his acclaimed production of Eugene Onegin in Montreal, Seattle and Palm Beach; Silent Night at Utah Opera; and Madama Butterfly and Glory Denied in Atlanta. He is currently working on developing a world premiere based on Anne Frank's Diary and Sensorium Ex, a world premiere based on a story about artificial intelligence.
Tomer's recent shows have traveled across continents, receiving critical acclaim for their striking visuals and cinematic quality. Some of them included The Flying Dutchman (Houston, Cincinnati, Atlanta), Dinner at Eight (Wexford Festival, Minnesota Opera), Eugene Onegin (Seattle, Atlanta, Detroit, Kansas City), Lucia di Lammermoor (Seattle, Atlanta, Cleveland) Silent Night (Wexford, Atlanta, Glimmerglass, Washington, Austin), Soldier Songs (Atlanta, San Diego), Dead Man Walking (New Orleans, Atlanta), La Bohème (Seattle, Pittsburgh, Cleveland, Atlanta, Dallas), Lucrezia Borgia (Buenos Aires), Gianni Schicchi (Juilliard, IVAI Tel Aviv), L'heaure Espagnole (Juilliard), Magic Flute (Cincinnati, Atlanta, Indiana University), Don Giovanni (Wolf Trap, Cincinnati), Die Fledermaus (Dallas, Kansas City), Falstaff (Wolf Trap, Des Moines), Rigoletto (Boston, Atlanta, Omaha, Charlotte), Madama Butterfly (Atlanta, Castleton Festival, New Orleans), Tosca (National Theatre Panama, Atlanta) and Semele (Seattle).
Tomer Zvulun was born and raised in Israel, attended the open University in Tel Aviv and Harvard Business School and makes his home in Atlanta.