The Atlanta Opera Studio provides talented emerging artists with valuable performance experience working alongside internationally acclaimed operatic professionals. The artists will participate in masterclasses and specialized instruction, enhancing and deepening their professional education through coaching in language, stage skills, and career development. The Studio program has already helped launch the careers of 2016-17 season alums Brenna Corner and Santiago Ballerini, who returned to the Atlanta mainstage in 2017-18 as stage director for Carmen and as Tonio in The Daughter of the Regiment, respectively.
During the 2019-20 season, artists in The Studio will appear in featured and supporting roles in mainstage productions at Cobb Energy Centre. The six members of the 2019-20 Atlanta Opera Studio are baritone Jonathan Bryan (Dallas, Texas); stage director Ellen Jackson (Cleveland, Ohio); bass Isaac Kim (Seoul, South Korea); pianist Álvaro Corral Matute (Jerez de la Fontera, Spain); soprano Jouelle Roberson (Washington, DC); and mezzo-soprano Elizabeth Sarian (Long Island, NY).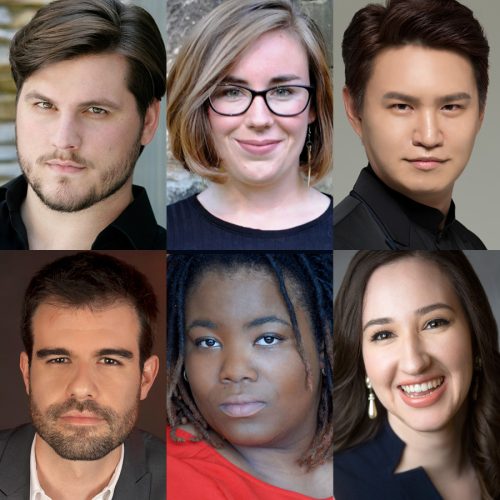 The Atlanta Opera Chorus
Auditions to be considered for The Atlanta Opera Chorus are held every summer. Check the Auditions page regularly for updates.
Principals
The Atlanta Opera grants auditions to professional singers on an invitation-only basis.
Supernumeraries
Casting needs for supernumeraries (non-singing, non-speaking parts) vary per production. The Atlanta Opera accepts supernumerary applications any time of year for those interested in being a part of an opera production.