The Atlanta Opera is excited to announce the launch of its first-ever young artist program, The Atlanta Opera Studio. During the 2016-17 season, the artists will appear in featured and supporting roles in mainstage productions, Studio Tour performances, and a variety of programs and special events throughout the Metro Atlanta community.
The program provides talented emerging artists with valuable performance experience working alongside internationally acclaimed operatic professionals. The artists will participate in master classes and specialized instruction, enhancing and deepening their professional education through coaching in language, stage skills, and career development.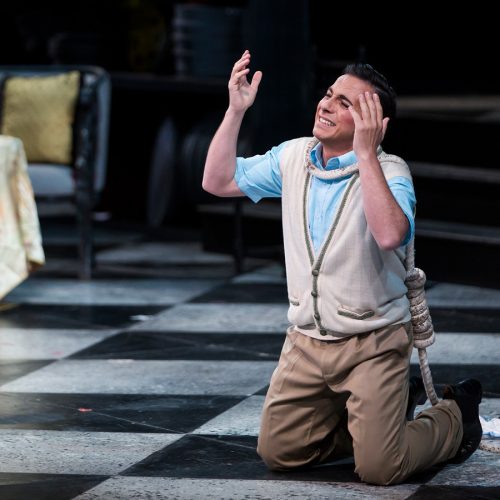 The Atlanta Opera Chorus
Auditions to be considered for The Atlanta Opera Chorus are held every summer. Auditions for the 2017-18 season have not been announced, but check the Auditions page regularly for updates.
Principals
The Atlanta Opera grants auditions to professional singers on an invitation-only basis.
Inquiries may be made to:
Lauren Bailey
Artistic Administrator
lbailey@atlantaopera.org

Supernumeraries
Casting needs for supernumeraries (non-singing, non-speaking parts) vary per production. The Atlanta Opera accepts supernumerary applications any time of year for those interested in being a part of an opera production.